Virbitsky's gem, Basallo's monster week highlight IronBirds' sweep of Drive to end 2023 season
By: Michael Marcantonini The Aberdeen IronBirds wrapped up their 2023 season with a six-game sweep of the Greenville Drive this past Tuesday through Sunday, September 5-10, in front of energized crowds at Leidos Field at Ripken Stadium. The IronBirds outscored the Drive 36-21 in the series and finished the season
Basallo, Prado stay hot while two walkoffs propel Birds to series victory over Blue Rocks
By: Michael Marcantonini The Aberdeen IronBirds took four of six games from the Wilmington Blue Rocks this past week in Aberdeen in a series highlighted by two walkoff wins. All six games were decided by two runs or less with the last five decided by just one run. The IronBirds
Bright shines, Burns torches in tough series against Crawdads
By: Michael Marcantonini The Aberdeen IronBirds were swept in a six-game home series by the Hickory Crawdads this past Tuesday through Sunday, August 1-6. The IronBirds were outscored 53-18 in the series but three of the losses were by three runs or less. The IronBirds sit at 49-50 overall and
IronBirds' flying high after seven wins on nine-game homestand against Blue Rocks and Hot Rods
By: Michael Marcantonini The Aberdeen IronBirds' push for a second-half division title gained steam as they won seven of nine games on their recent homestand from Friday, July 14 through Sunday, July 23. The IronBirds took two of three from the Wilmington Blue Rocks and after an off day, followed
Jackson Holliday's walkoff fires up country music star Luke Combs as IronBirds take four of six from Dash
By: Michael Marcantonini The Aberdeen IronBirds continued their hot start to the second half as they took four of six games from the Winston-Salem Dash this past week at Leidos Field at Ripken Stadium. The IronBirds are undefeated in their last five series, with four series victories and one tie,
Red, White & Boom 2023 Cancelled.
Due to forecasted severe storms, Red White and Boom has been cancelled and will not be made up. Individuals who purchased General Admission Tickets for $10, $12, or $15 will be credited to their account vouchers for Reserve Box tickets (valued at $17) for any 2023 IronBirds regular season game.
Dylan Beavers blasts two homers, robs one in series split with Cyclones
By: Michael Marcantonini The Aberdeen IronBirds continued their strong month of June as they split a six-game series with the Brooklyn Cyclones, in a series highlighted by three walkoff wins. The Birds went 7-5 in their 12-game homestand against Asheville and Brooklyn and now sit at 31-31 on the season.
The Future is Here: Mt. Birdland Set Starts July 22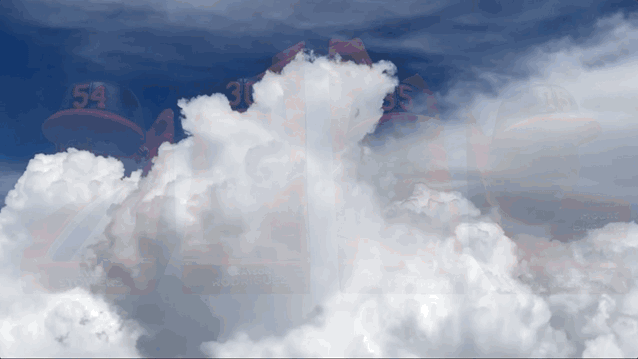 The most mount-umental giveaway of the 2023 season! The Mt. Birdland 4-piece statue set features some of the brightest IronBirds stars who have made it to the Big Show. To get your tickets click here now for this one-of-a-kind set! The set release features: - JULY 22 - Gunnar Henderson
Pham and Fabian lead the way for red-hot IronBirds in series win over Tourists
By: Michael Marcantonini The Aberdeen IronBirds stayed hot with four wins in their six-game home series against the Asheville Tourists this past week to earn their second straight series victory. The Birds outscored the Tourists 43-19 and allowed one run or less in three of the six games. The IronBirds
Celebrate Father's Day at Leidos Field at Ripken Stadium with $40 BBQ Feast!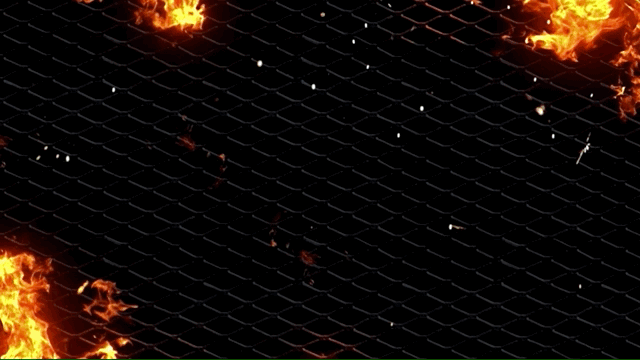 Treat that special man in your life to our Father's Day All-You-Can-Eat BBQ on Sunday, June 18. The feast begins 1:30pm. These AYCE tickets include: - Smoked Brisket - Pulled Pork - Baked Beans - Mac & Cheese - Coleslaw - Garden salad - Hot Dog Bar for the kiddies
Jud Fabian collects five doubles, five RBI in home series vs. Blue Claws
By: Michael Marcantonini The Aberdeen IronBirds won just two games in their recent seven-game series against the Jersey Shore BlueClaws, but there were plenty of exciting moments throughout the week's homestand. The IronBirds trailed in the middle innings of the series opener but tied the game with two runs in
Blowout win, dominant pitching highlight IronBirds series split with Renegades 
By: Michael Marcantonini The Aberdeen IronBirds wrapped up their third homestand of the season with a series split against the Hudson Valley Renegades from Tuesday through Sunday, May 9-14. The IronBirds entered the series with three wins in their last four games and stayed hot by winning the first three
Jackson Holliday Promoted to Aberdeen IronBirds
24 April, 2023 – ABERDEEN, MD JACKSON HOLLIDAY, Baltimore Orioles' 2022 1st overall draft pick, has been promoted from the Delmarva Shorebirds (Single-A) to the Aberdeen IronBirds (Advanced-A), the Orioles announced today. Holliday, son of retired Major League 7-time All-Star Matt Holliday, re-joined the Shorebirds out of 2023 Spring Training,
IronBirds Earn Series Win to Open 2023 Season
By Michael Marcantonini Fresh off the most successful season in franchise history, the Aberdeen IronBirds flew into 2023 with a winning mindset and won two out of three games from the Wilmington Blue Rocks over the weekend at Leidos Field at Ripken Stadium. The IronBirds opened their 2023 season on
Opening Day 2023 Postponed, Twinighter Sat. 4/8. Read Here for Ticket Info.
IronBirds Fans! Today's game, Thursday, April 6, 2023, is POSTPONED. Tonight's game will be made up on Saturday, April 8, the IronBirds and Blue Rocks will play a single-admission doubleheader starting at 5:05PM. Season Seat Gates will open at 3:30PM and Public Gates will open at 4:00PM. If you already
IronBirds Release 2023 Break Camp Roster
Take a look at the new and returning names to Aberdeen on April 6. First pitch is scheduled for 7:05pm. Click here for tickets for Thursday night and Opening Weekend!
2023 Crab Feast Tickets on Sale Now!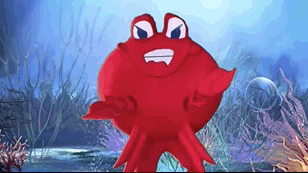 The IronBirds most popular ticket package, Crab Feast, goes on sale Thursday, March 9 at 12pm for only $75. Tickets go fast so don't wait to get your Crab Feast seat! Click on the Crab Feast dates below to order tickets: (PLEASE SELECT SECTION 301 UPPER ONLY) - Sunday, May
2023 IronBirds Promotional Schedule Announced!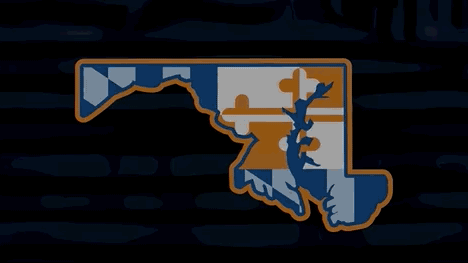 2023 PROMOTIONAL SCHEDULE IS HERE!! 15 Fireworks Shows AND SEVEN (7) Specialty Jersey Auctions throughout the season! Click here to view. Individual Game tickets ON-SALE Monday, MARCH 6th at 12PM!! (ONLINE OR OVER THE PHONE ONLY 3/6 through 3/10) more info or buy HERE or call 410-297-9292!
2023 IronBirds Coaching Staff Announced: Mercado, Cole, Stovall Return with New Staff
For Immediate Release Aberdeen— ​February 9th, 2023​ — Today at Leidos Field at Ripken Stadium, the Baltimore Orioles and ​Aberdeen IronBirds are excited to announce the 2023 Coaching Staff​: Roberto Mercado, Manager; Austin Meine, Pitching Coach; Zach Cole, Hitting Coach; Chase Sebby, Fundamentals Coach; Billy Facteau, Development Coach; Tori Atencio,
Winter Warmer Debuts at Leidos Field at Ripken Stadium March 11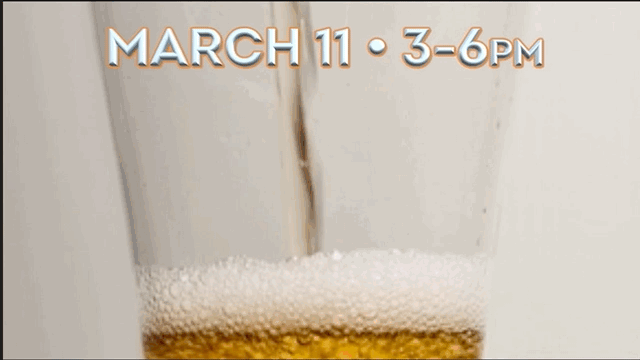 We're excited to announce our first annual Winter Warmer event on March 11 from 3-6pm! Enjoy some stouts, porters, lagers, and more from some local breweries you know and love all from the convenience of one location. Tickets start at $25 for GA and include an awesome event exclusive sampling
2023 Groups on Sale - Call to Book Today!
2023 Group outings are now ON-SALE!!! Upper Bowl Group tickets are just $12! We will have 15 FIREWORK Shows this season, reserve your outing today before they are all booked! For more information, click here and fill out a group interest form at the bottom of the page or give
IronBirds Announce New Staff and Title Promotions
For Immediate Release Aberdeen— January 12, 2023 — Today at Leidos Field at Ripken Stadium, the Aberdeen IronBirds announced the following New Hires and Promotions: Kyler Albert-Ticket Services Representative, Dan Edgren-Ticket Services Representative, Todd Bradley-Assistant General Manager, Andrew Spanos-Manager of Group Ticket Sales, and Olivia Taddeo-Senior Marketing and Communications Coordinator.
The IronBirds Are Hiring For The 2023 Season!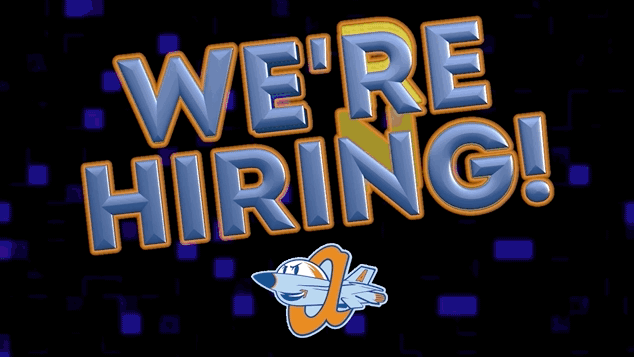 January 4, 2023 - Looking for a fun summer job or a way to break into the world of sports? The IronBirds could be the right place to start. The Aberdeen IronBirds are looking for candidates for various positions at Leidos Field at Ripken Stadium! Available 2023 positions include internships,
Celebrate the 2022 Holiday Season with IronBirds Gear and Jingle Jam!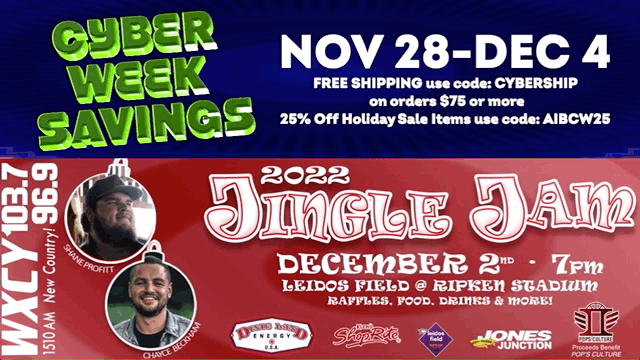 Start your holiday season right with two special events happening this week at Leidos Field at Ripken Stadium; Cyber Week Savings and WXCY's Jingle Jam! Get all your IronBirds gifts for the season during the Cyber Week Savings sale at the Hangar Online Team Store. FREE SHIPPING for all order