Altoona Scores Seven Unanswered in Wednesday Win
Curve matched a franchise record with 10th straight game hitting a home run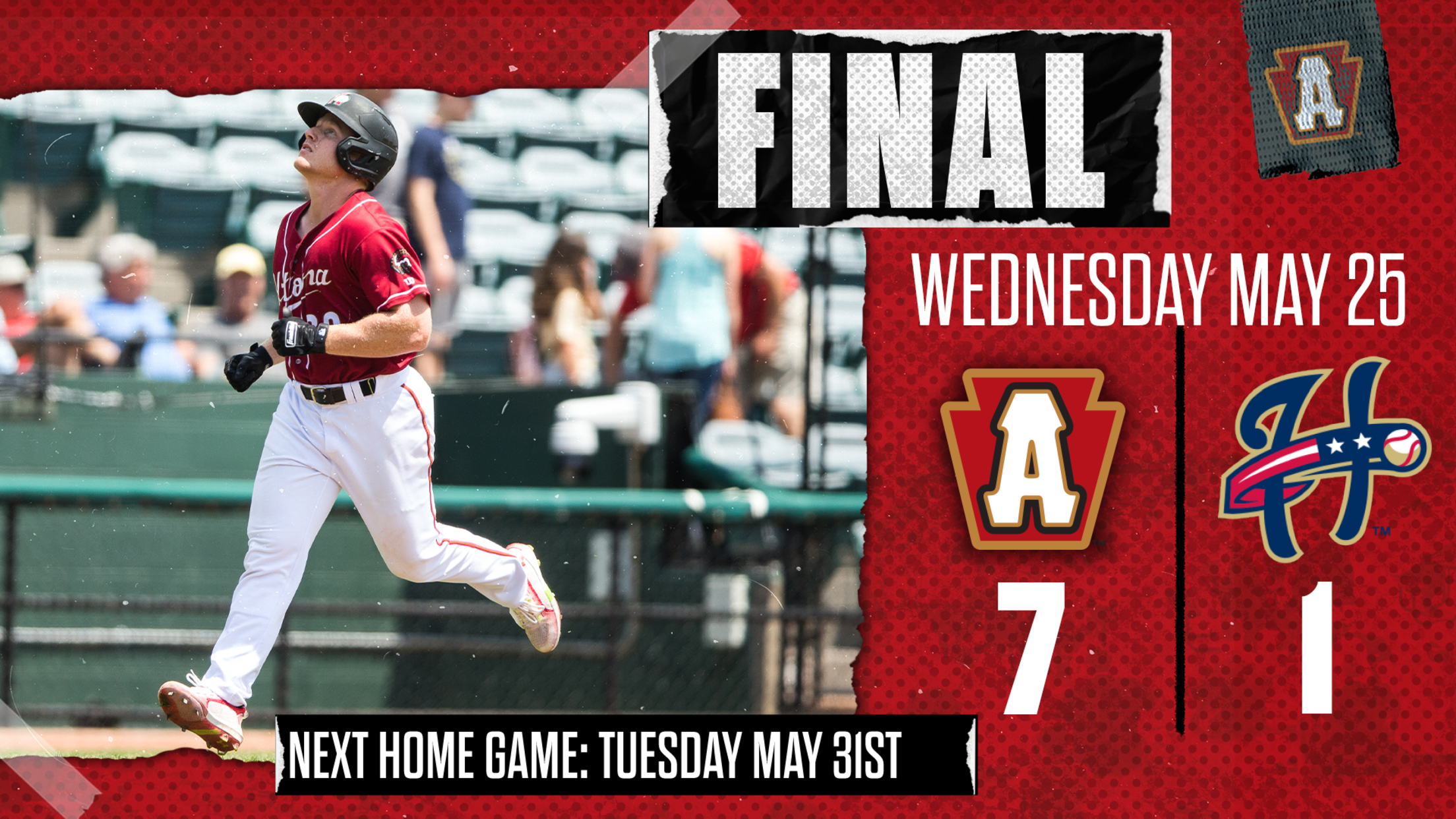 HARRISBURG, PA – With the game tied 1-1 in the top of the sixth inning, Curve first baseman Aaron Shackelford launched a three-run home run to right field to spark Altoona's offense in a 7-1 victory over Harrisburg in the capital on Wednesday morning at FNB Field. The Shackelford homer
Gorski's Blast Leads Series Opening Win At Harrisburg
Noe Toribio fired five scoreless innings in relief to earn the win
HARRISBURG, PA – Altoona overcame a 4-0 deficit after two innings with six unanswered runs and got a stellar relief outing from Noe Toribio in a 6-4 win over Harrisburg on Tuesday night at FNB Field. After Harrisburg hit a pair of two-run homers across the first two innings of
Curve Set Franchise Runs Record in 19-8 Victory Sunday Afternoon
Altoona hit four home runs and 18 total hits in series-clinching win.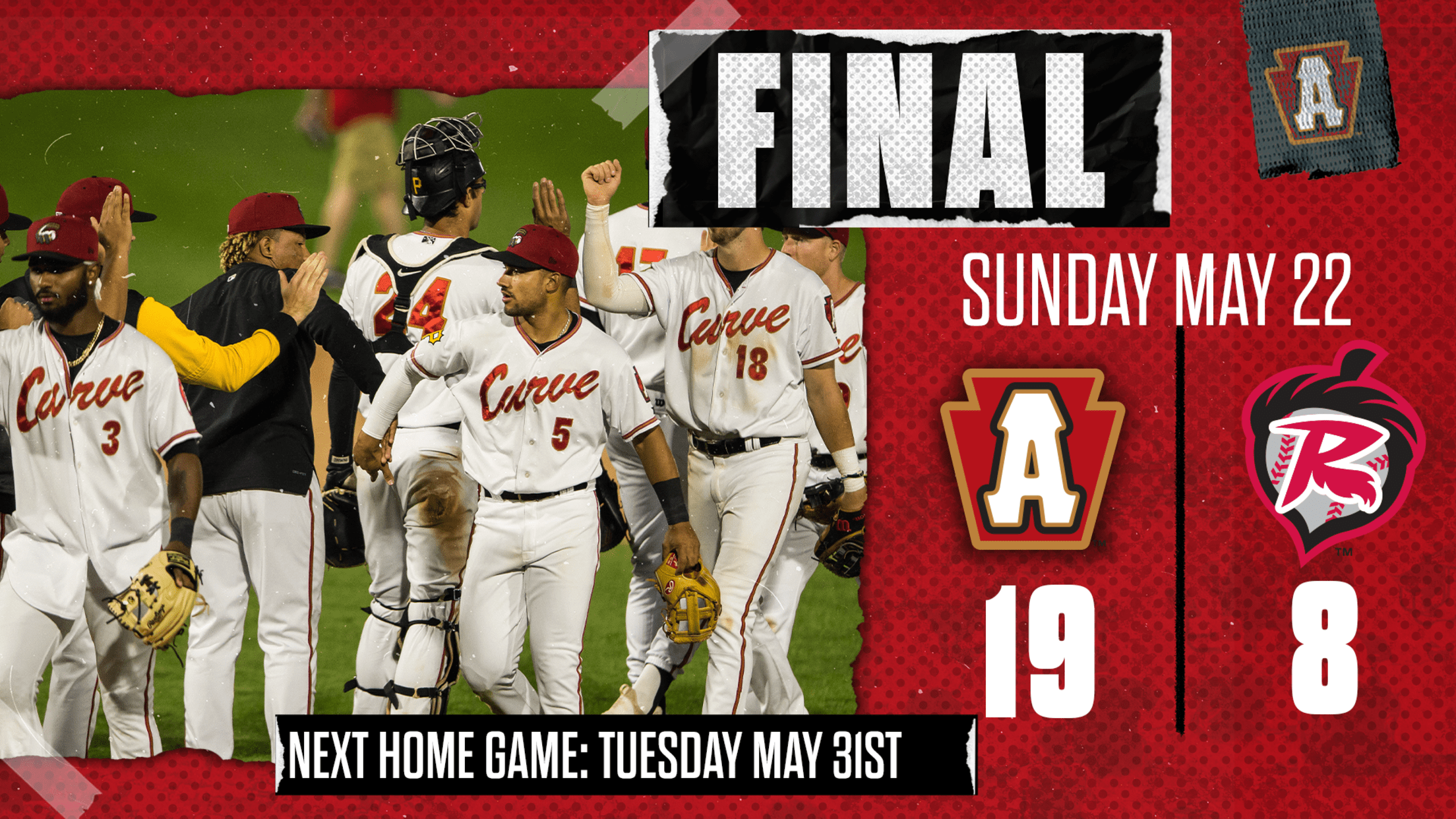 CURVE, PA – In a Sunday offensive onslaught at PNG Field, Altoona set a franchise record with 19 runs on a season-high 18 hits in a 19-8 win over Richmond. The 19 runs broke the record for runs scored in a game, which previously sat at 18 runs. It had
Squirrels Bullpen Silences Curve Bats in Saturday Loss
Andres Alvarez, Tucupita Marcano homer for Altoona in the loss.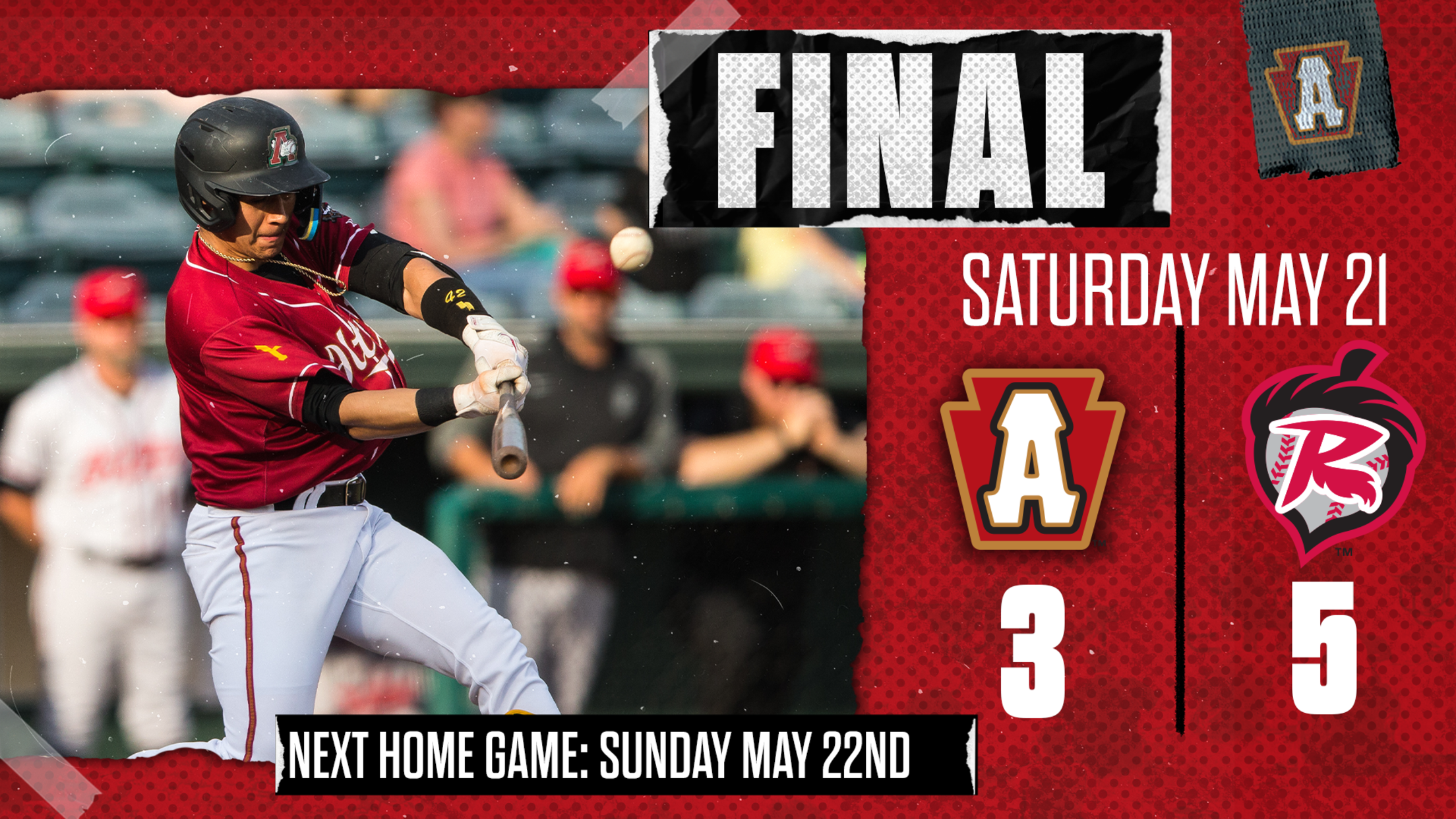 CURVE, PA – Andres Alvarez led off the bottom of the first inning with a solo home run, but the Curve could not strike against the Flying Squirrels bullpen in a 5-3 loss on Saturday afternoon at Peoples Natural Gas Field. On the fourth pitch of his at-bat, Alvarez drove
Fraizer Stomps Squirrels in 12-4 Curve Win 
Matt Fraizer recorded three hits, hit second home run in win.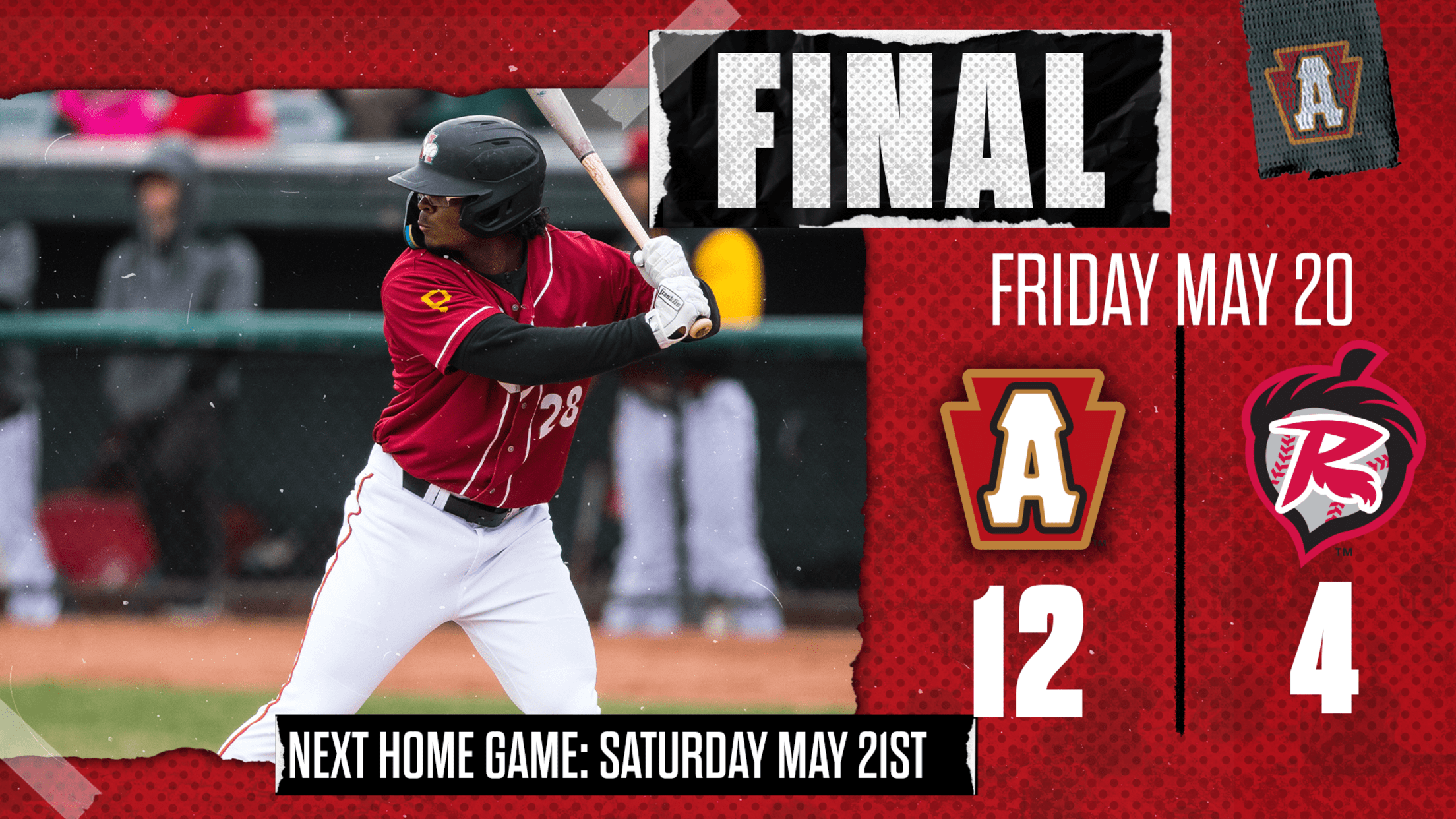 CURVE, PA – Matt Fraizer knocked three hits and picked up four runs batted in as Altoona recorded 13 hits in a 12-4 win over Richmond on Friday night at Peoples Natural Gas Field. Altoona (17-20) scored two runs in the first and second innings, three in the fourth, and
Late Squirrels Rally Enough to Defeat Mountain City
Nick Gonzales hit his fourth home run of the season in the loss.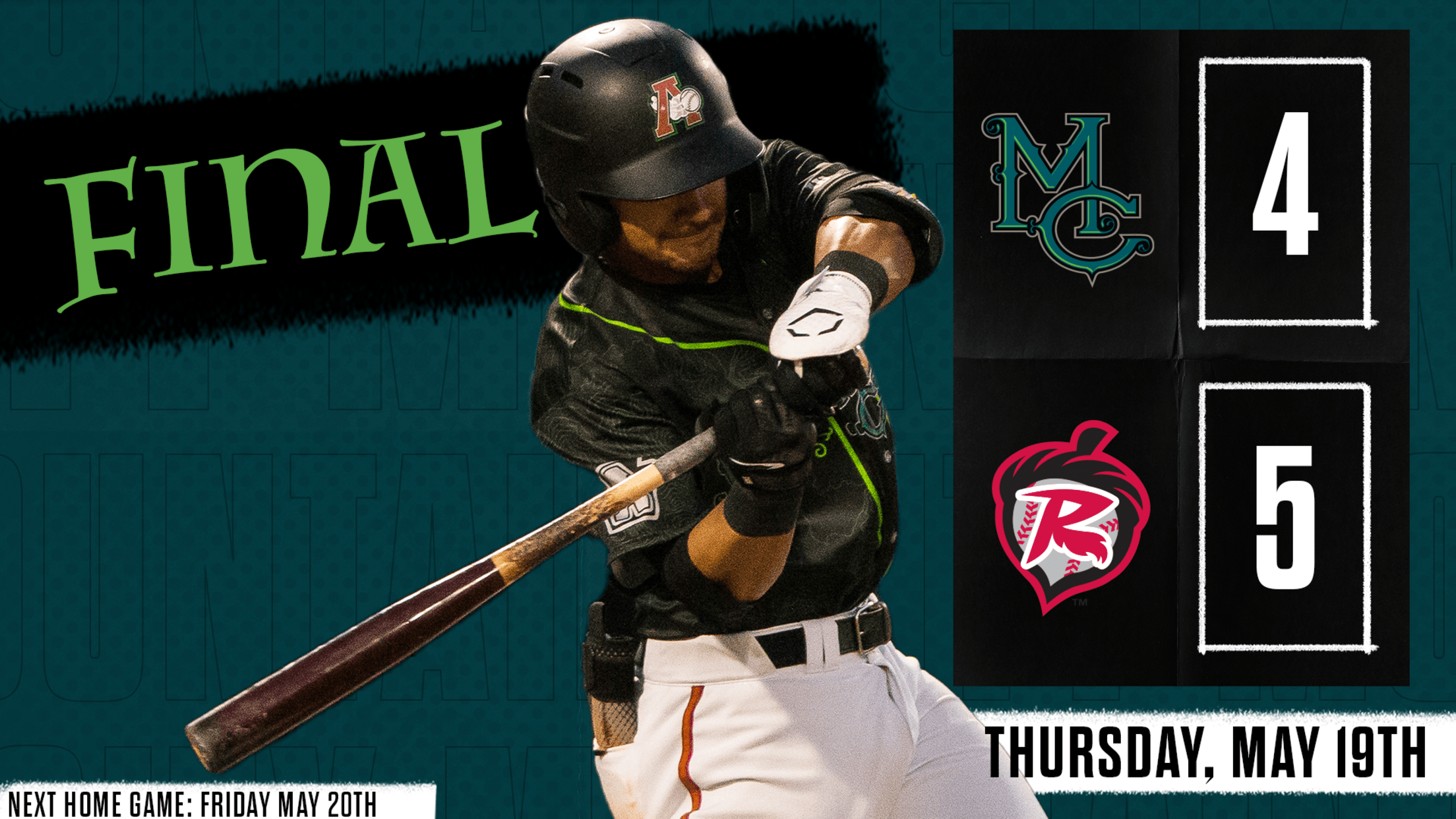 CURVE, PA – Nick Gonzales hit his fourth home run of the season, but two runs over the last three innings were enough for Richmond as the Flying Squirrels beat Mountain City, 5-4, on Thursday night at Peoples Natural Gas Field. Gonzales, who also hit a double in the first
Sabol Educates Squirrels Pitching in Altoona "Education Day" Win 
Blake Sabol records four hits with three RBI in front of 7,954 fans at PNG Field.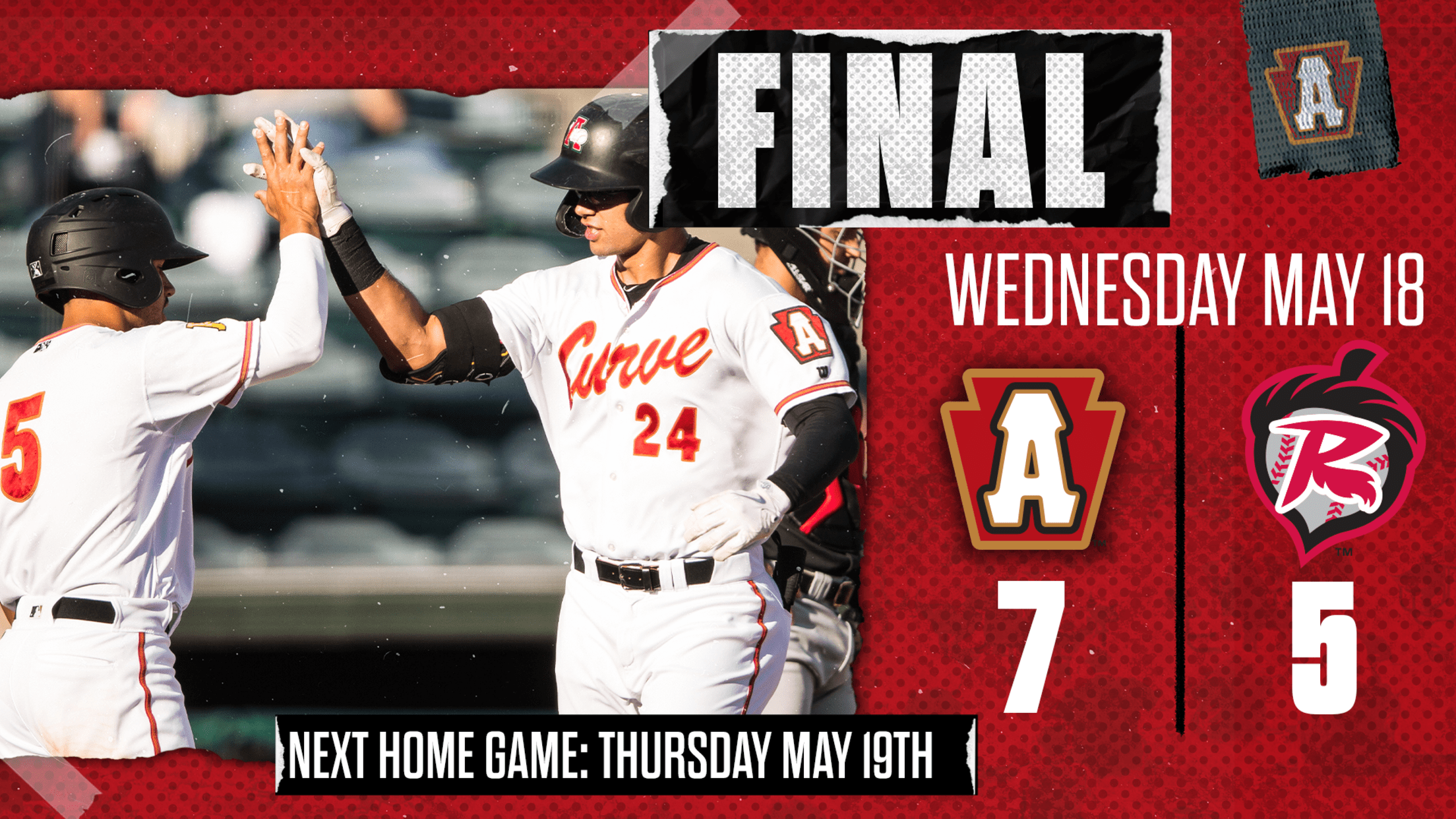 CURVE, PA – Blake Sabol continued his strong start to the series with four hits and three runs batted in as Altoona defeated Richmond for the second day in a row, 7-5, in front of 7,954 fans at Peoples Natural Gas Field. Following his two-home run and four RBI performance
Altoona Delivers a Dozen to Richmond in Tuesday Night Victory
Blake Sabol hits two home runs, Nick Gonzales homers in Curve win.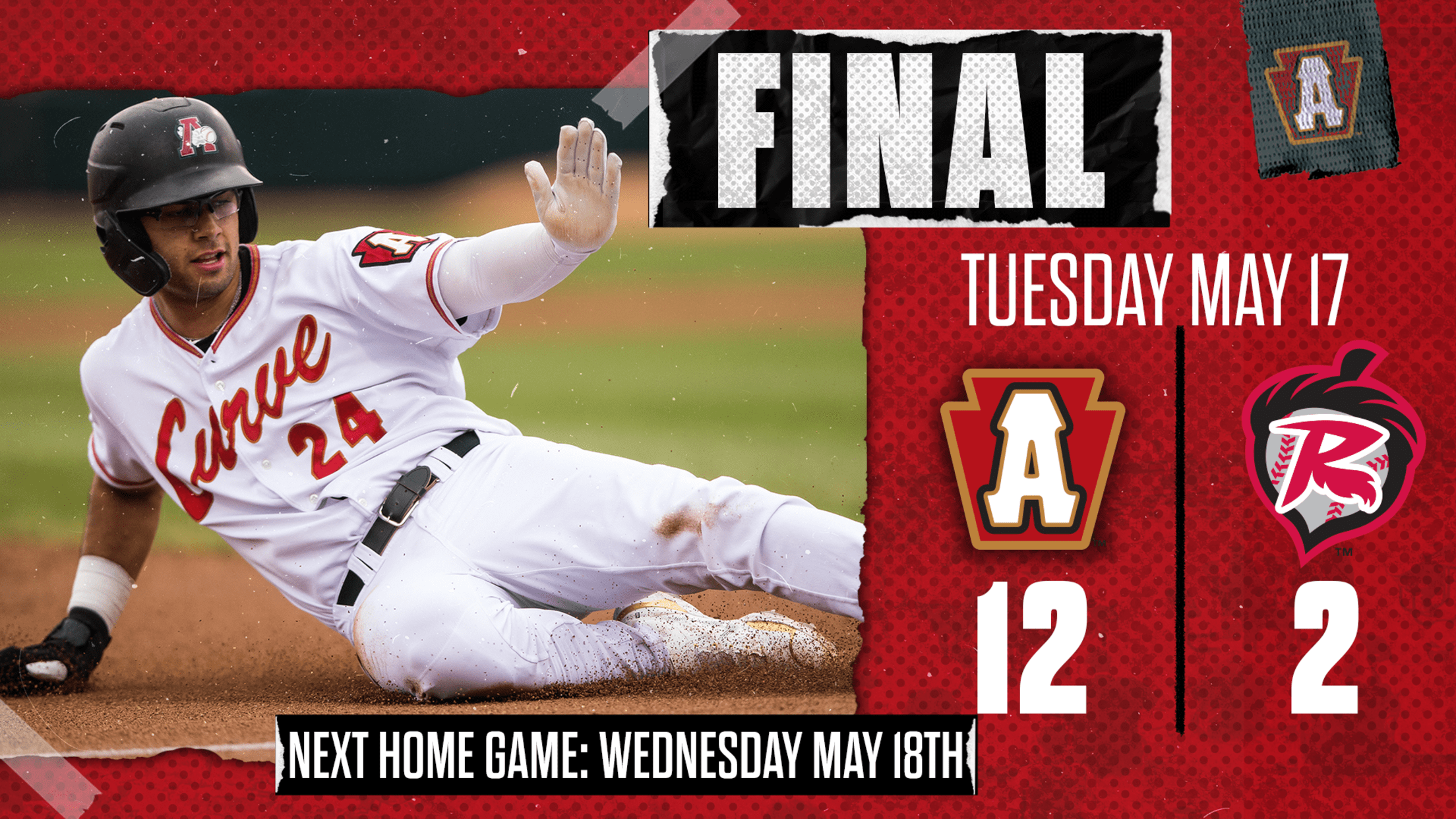 CURVE, PA – Blake Sabol smacked two home runs in a four-RBI performance as Altoona set a new season-high in runs in a 12-2 win over Richmond on Tuesday night at Peoples Natural Gas Field. After a first inning double from Nick Gonzales, Sabol hit a two-run shot off Richmond
Somerset Takes Series in Run-Scoring Rampage
A combined 20 runs were scored on a combined 23 hits in the game.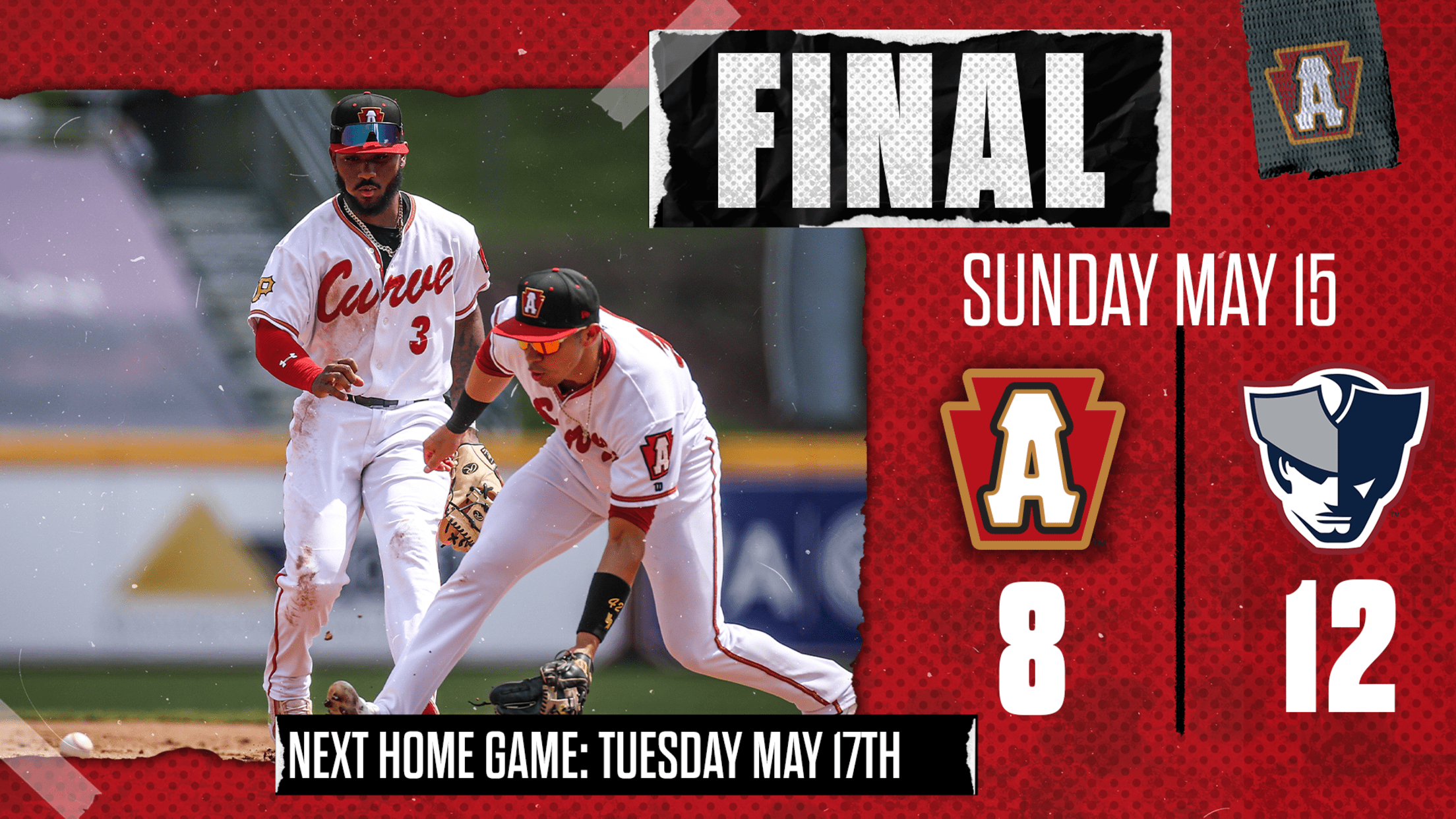 CURVE, PA – Every batter in the Altoona lineup recorded a hit on Sunday afternoon, but the Curve's efforts fell short as Somerset took a high-scoring affair, 12-8, at Peoples Natural Gas Field. Altoona recorded 13 hits in the loss, one shy of their season-high of 14. The Curve's scoring
Patriots Rally for Three Ninth Inning Runs in Comeback Curve Defeat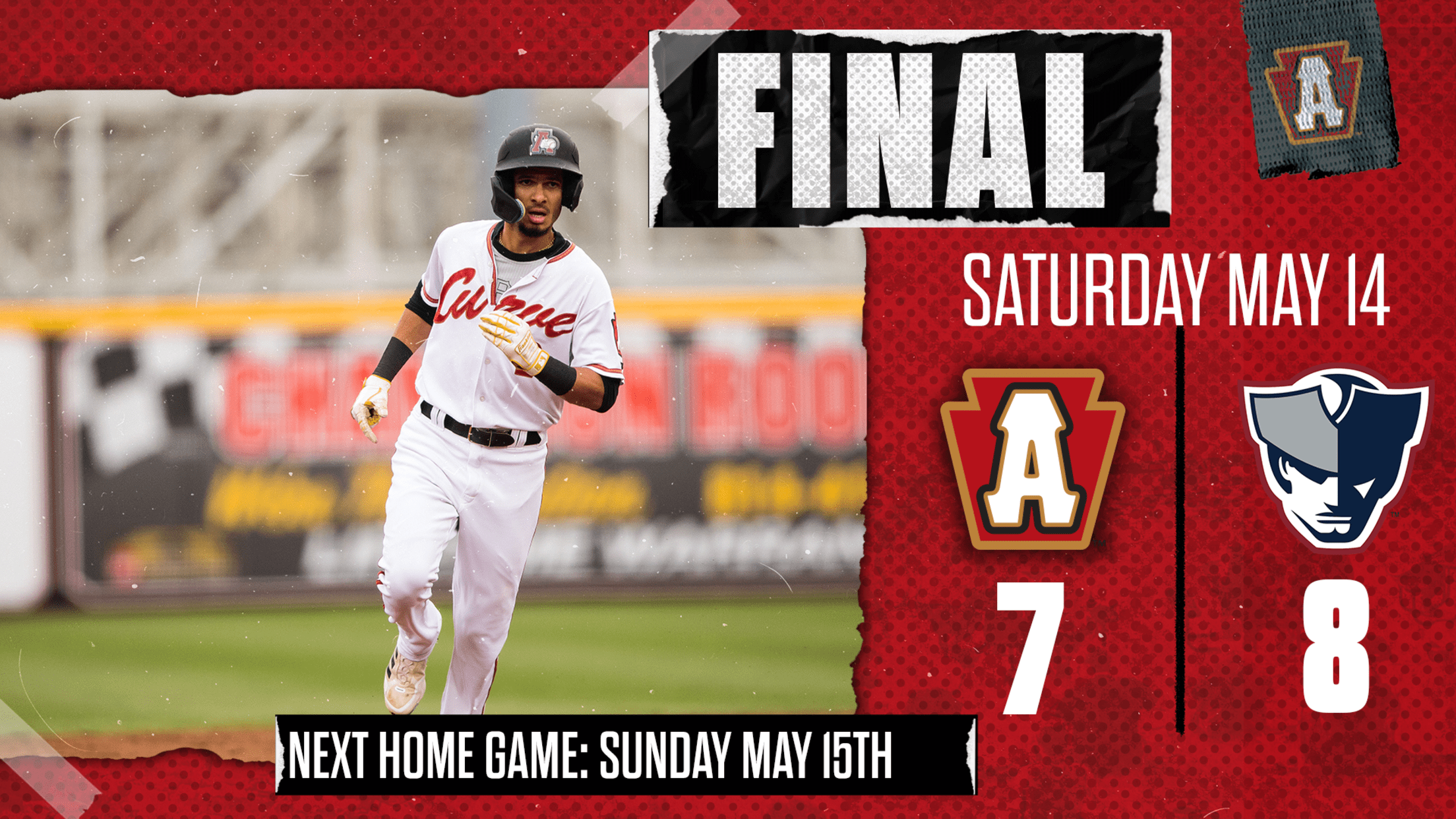 CURVE, PA – For the second night in a row, Altoona blew a ninth inning lead as the Patriots scored three times in the ninth to defeat the Curve, 8-7, on Saturday night at Peoples Natural Gas Field. Tahnaj Thomas entered to pitch the ninth with Altoona leading it 6-5.
Curve Spook Patriot Bats in "Halloween Night" Walk-Off Win
Altoona strikes out 19 batters, one shy of franchise record in 10-inning win.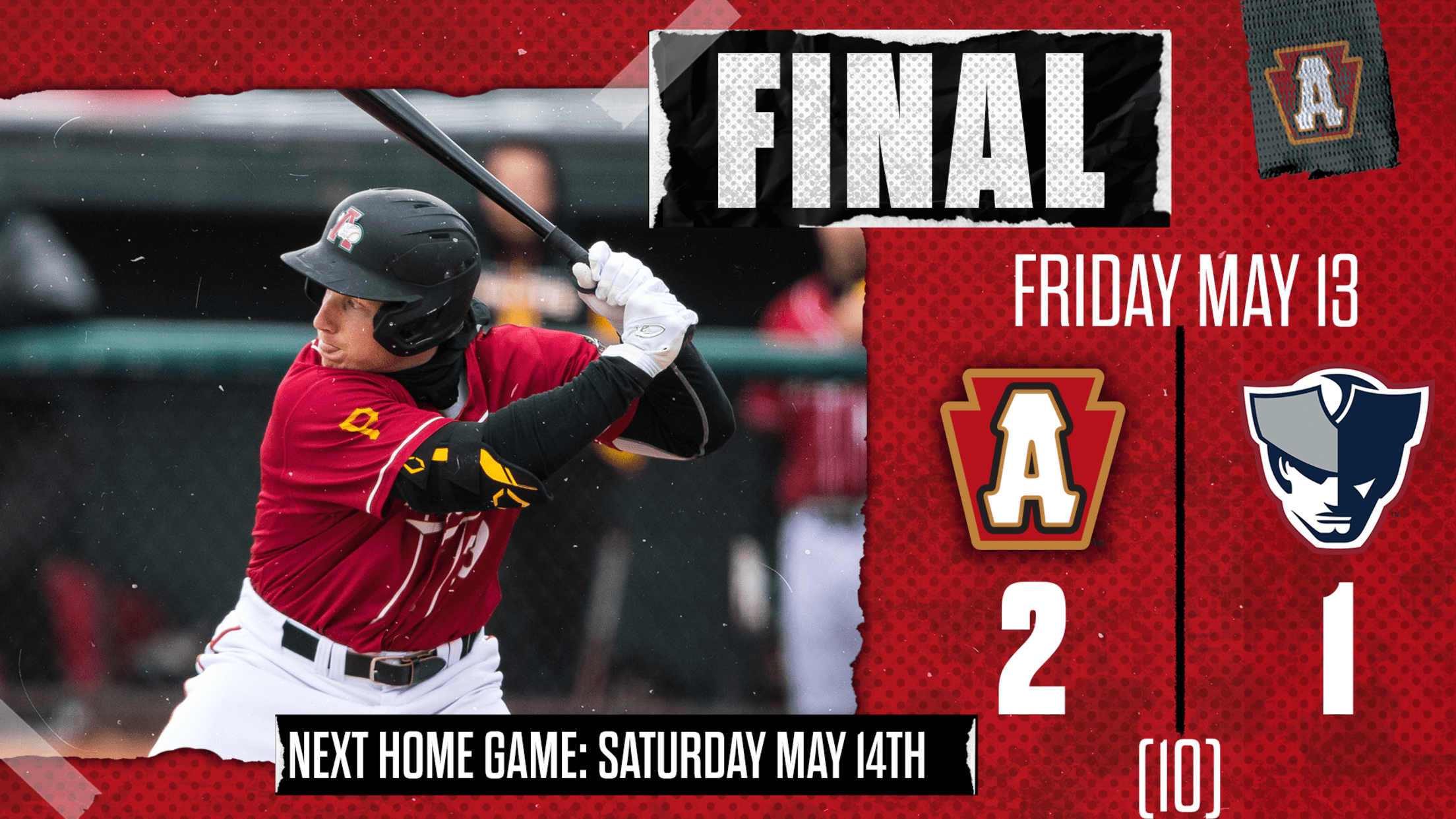 CURVE, PA – With runners on the corners and no outs in the tenth inning, Aaron Shackelford hit a walk-off infield single to first base as Altoona picked up its first extra-inning victory of the season, 2-1, on Friday night at Peoples Natural Gas Field. Placed runner Connor Scott advanced
Patriots Climb the Mountain on Thursday Night
Altoona Mountain City fall 7-2 to Somerset.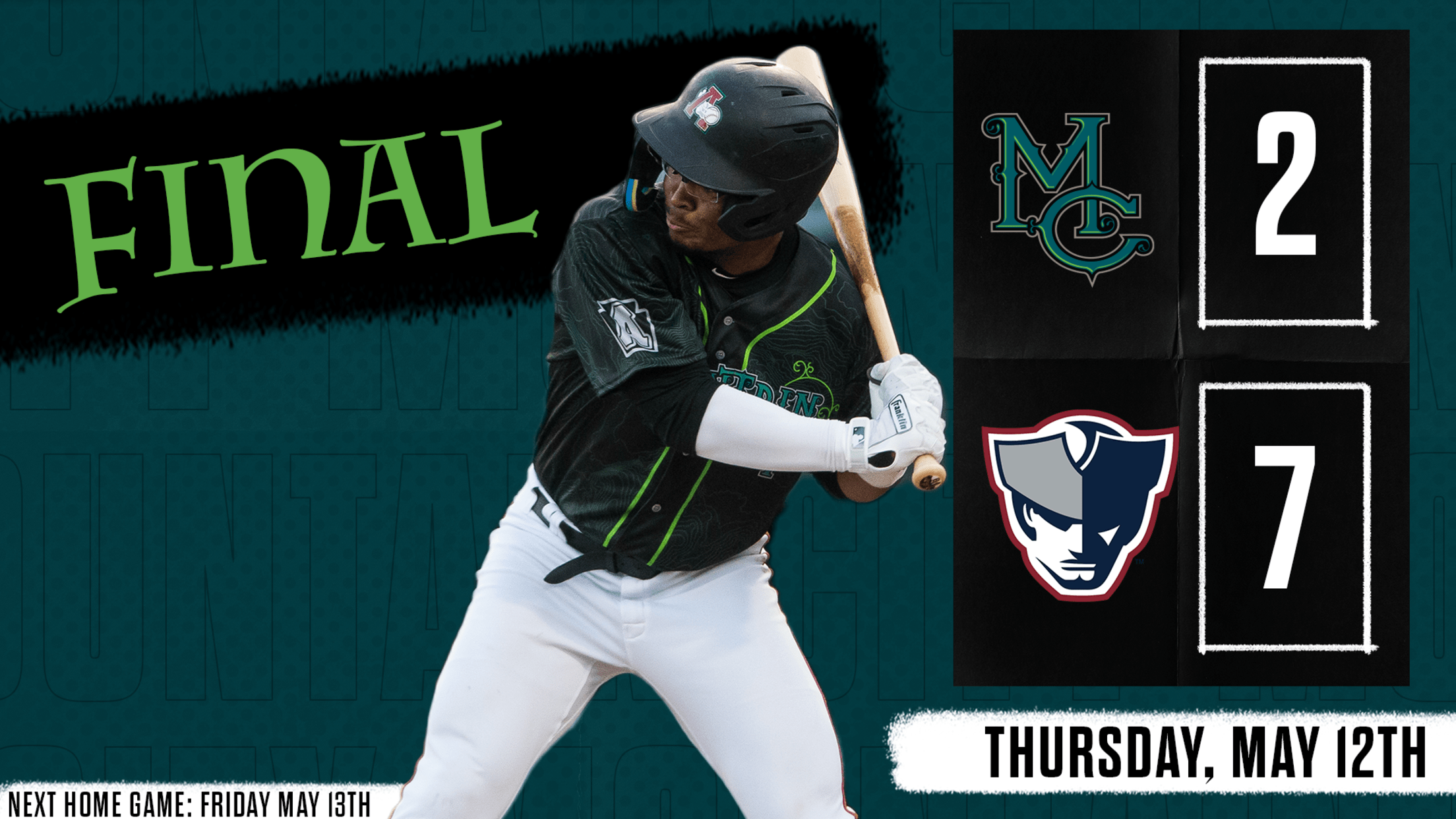 CURVE, PA – For the 19th time in 29 games this season, Altoona held the lead after five innings. However, a five run sixth from Somerset fueled the Patriots to a 7-2 win over the Altoona Mountain City on Thursday night. Somerset sent nine batters to the plate in the
Patriots Strike for Three Late Runs to Defeat Altoona
Kyle Nicolas allows one hit over five innings in no-decision.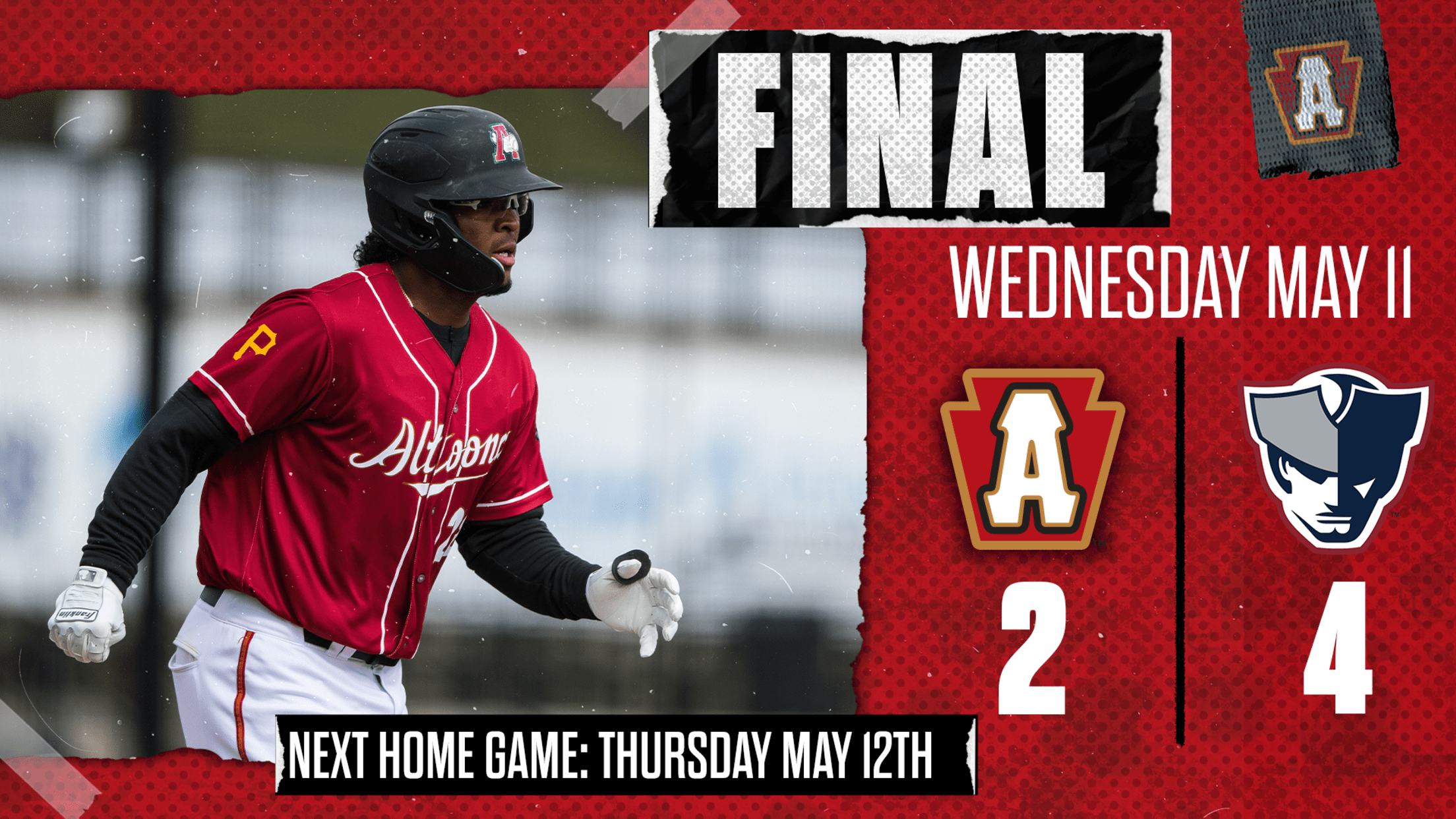 CURVE, PA – Despite jumping out to a 2-0 lead early, Somerset rallied for three runs in the last two innings to defeat Altoona, 4-2, on Wednesday afternoon in front if 6,165 fans at Peoples Natural Gas Field Somerset, who improves to 18-10 on the season, tied the game at
Hammerin' Henry Makes Big Splash in Double-A Debut
Henry Davis hits a two-run home run for his first Double-A hit in Altoona victory.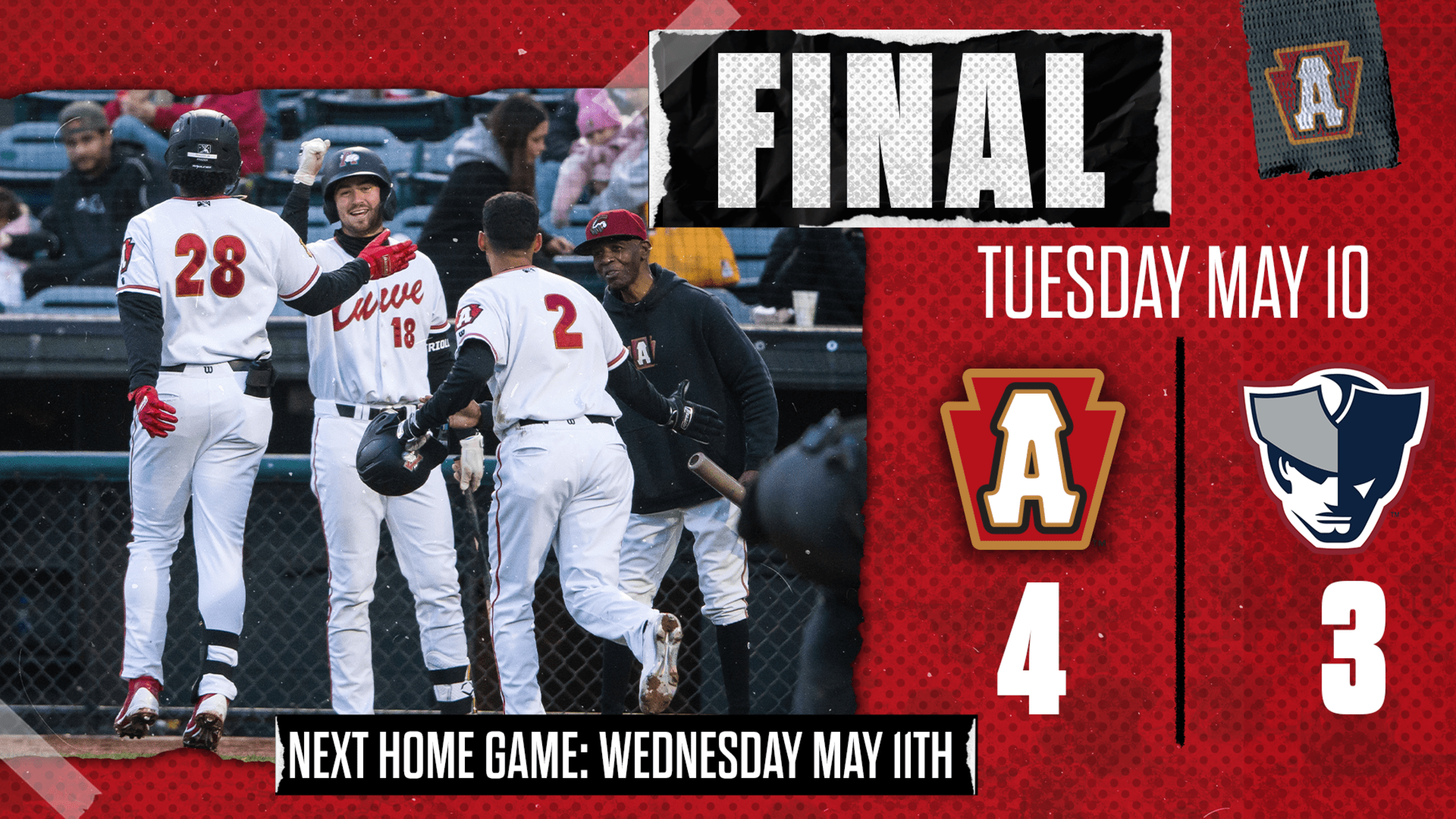 CURVE, PA – In his much-anticipated Double-A debut, Henry Davis delivered. The 2021 first overall draft pick hit a two-run home run for his first Double-A hit as Altoona defeated Somerset, 4-3, on Tuesday night at Peoples Natural Gas Field. Davis, who hit five home runs in Greensboro this season,
2021 No.1 Overall Selection Henry Davis Promoted to Altoona
Davis is the first position player selected first overall to play for the Curve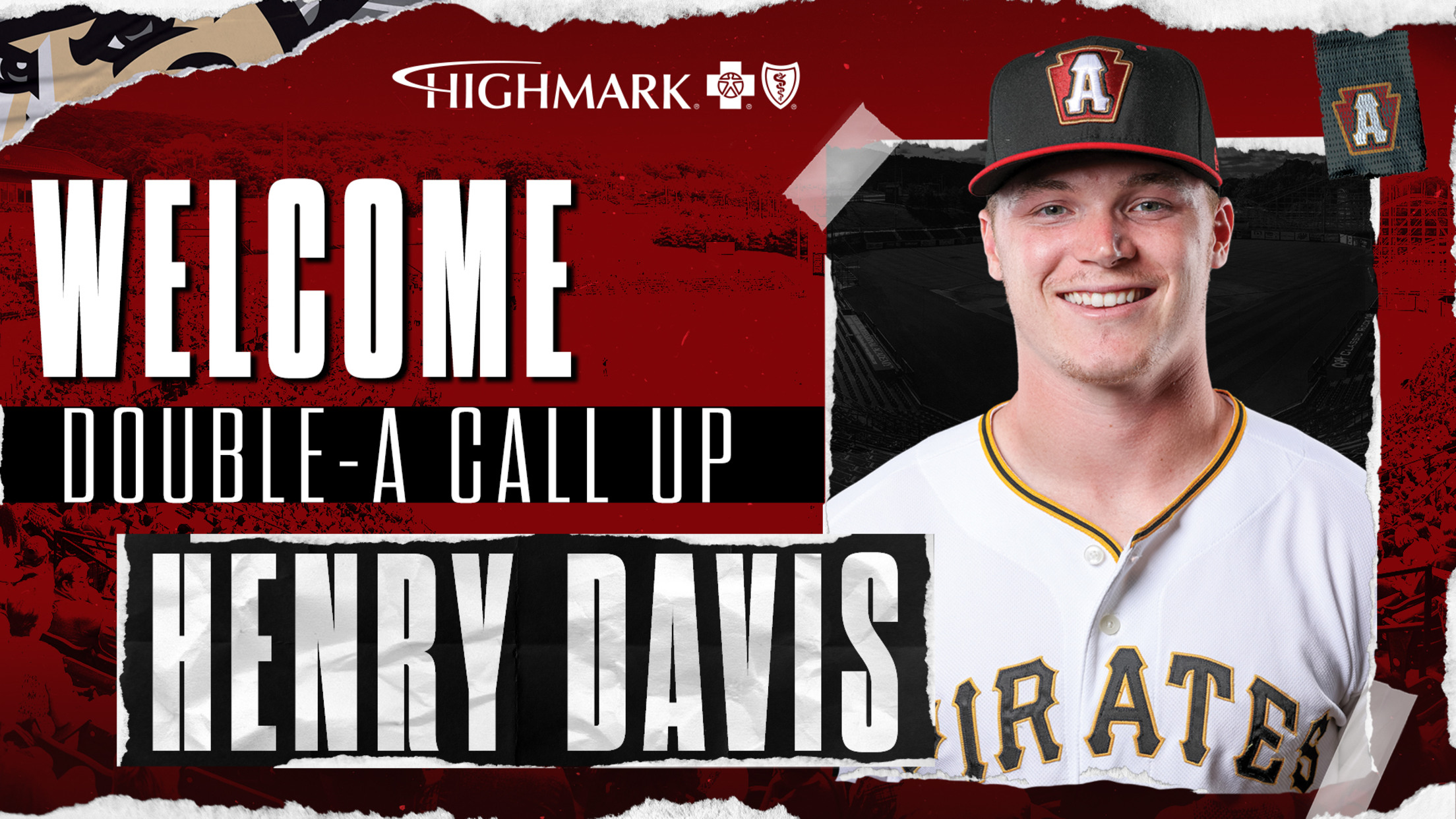 CURVE, PA – The Pittsburgh Pirates announced on Tuesday that Catcher Henry Davis, the No.1 overall selection in the 2021 draft, has been promoted to Altoona. Davis becomes the fourth player in franchise history to be selected first overall and suit up for the Curve following RHP Kris Benson (1996
Curve Straighten Out Series With Mother's Day Victory
Altoona finished their season-long 12-game road trip with a 5-7 record
ERIE, PA – Altoona pitching piled up 12 strikeouts and held Erie to just four hits in a 3-1 win at UPMC Park on Sunday afternoon. Matt Fraizer and Brendt Citta picked up consecutive run-scoring hits in the deciding inning to lead the Curve offense. With the win, Altoona finished
Late Rally Ends In Extra Inning Defeat
Altoona's bullpen fired six scoreless innings before the game went to extras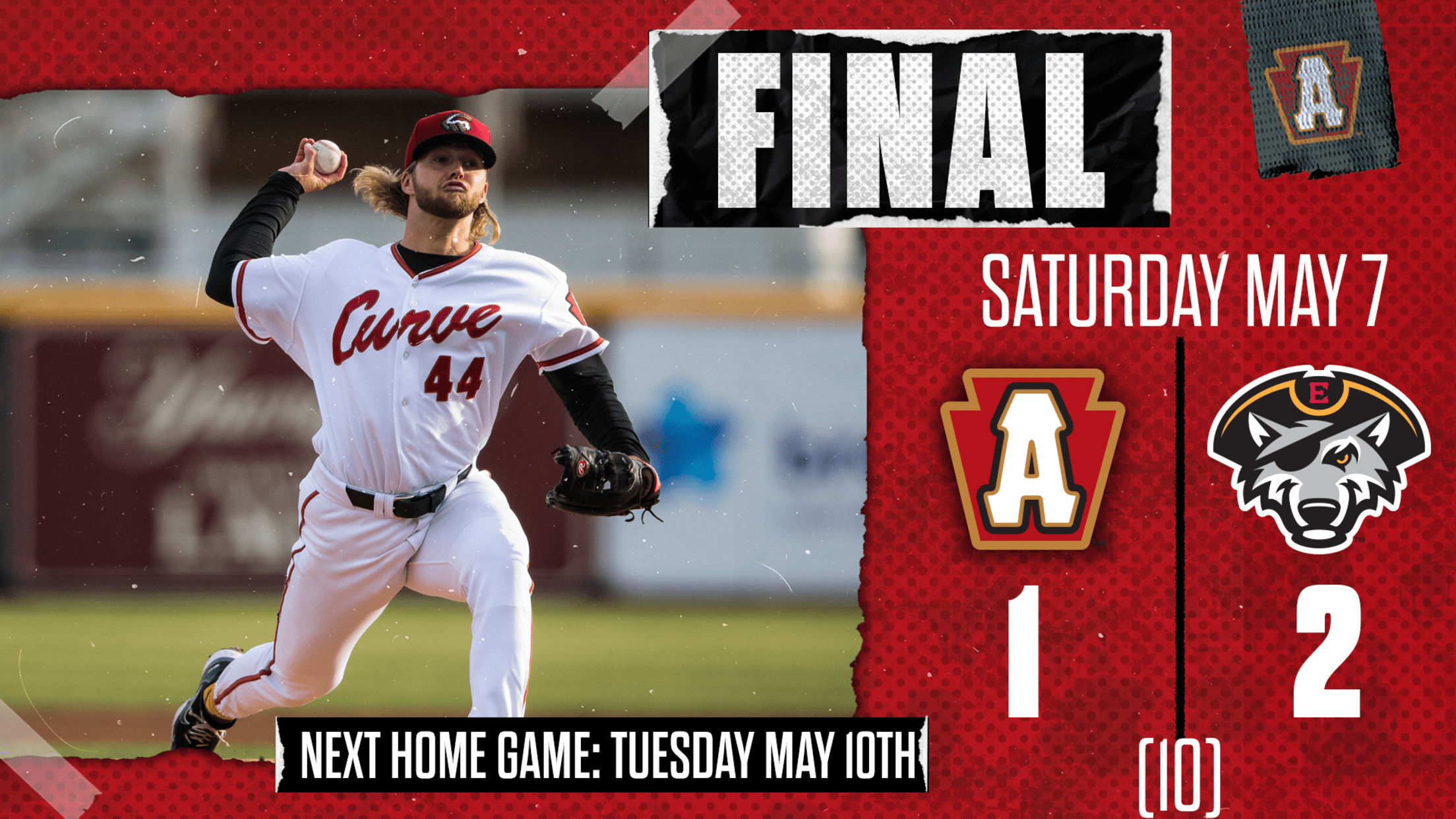 ERIE, PA – Down to their final out, Altoona's Blake Sabol drove in the game's tying run, but the Curve fell 2-1 to Erie in ten innings on Saturday evening at UPMC Park. Held to just two hits and two walks in their first eight innings at the plate, Altoona
Sabol's Double The Difference In 2-1 Win
Colin Selby picked up his third save of the season when he stranded the tying run in the ninth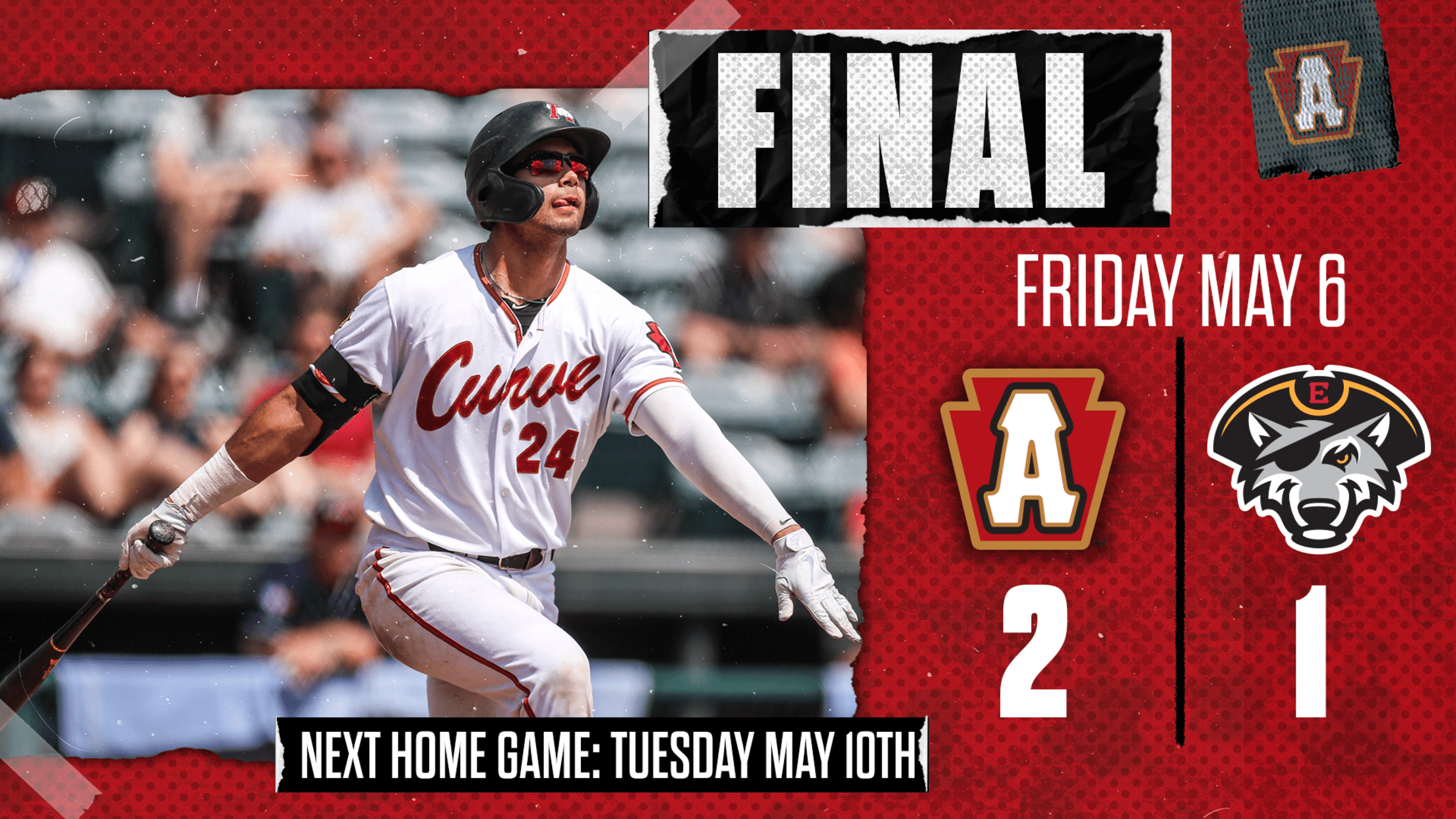 ERIE, PA – Blake Sabol doubled in Lolo Sanchez in the sixth inning and the Curve bullpen combination of Brad Case, Zach Matson and Colin Selby combined for four scoreless innings to finish off a 2-1 win for Altoona over Erie on Friday night at UPMC Park. With the game
Jared Triolo To Receive Rawlings Glove Glove Award on Thursday May 12
Pre-game ceremony to take place prior to Altoona's game against Somerset at PNG Field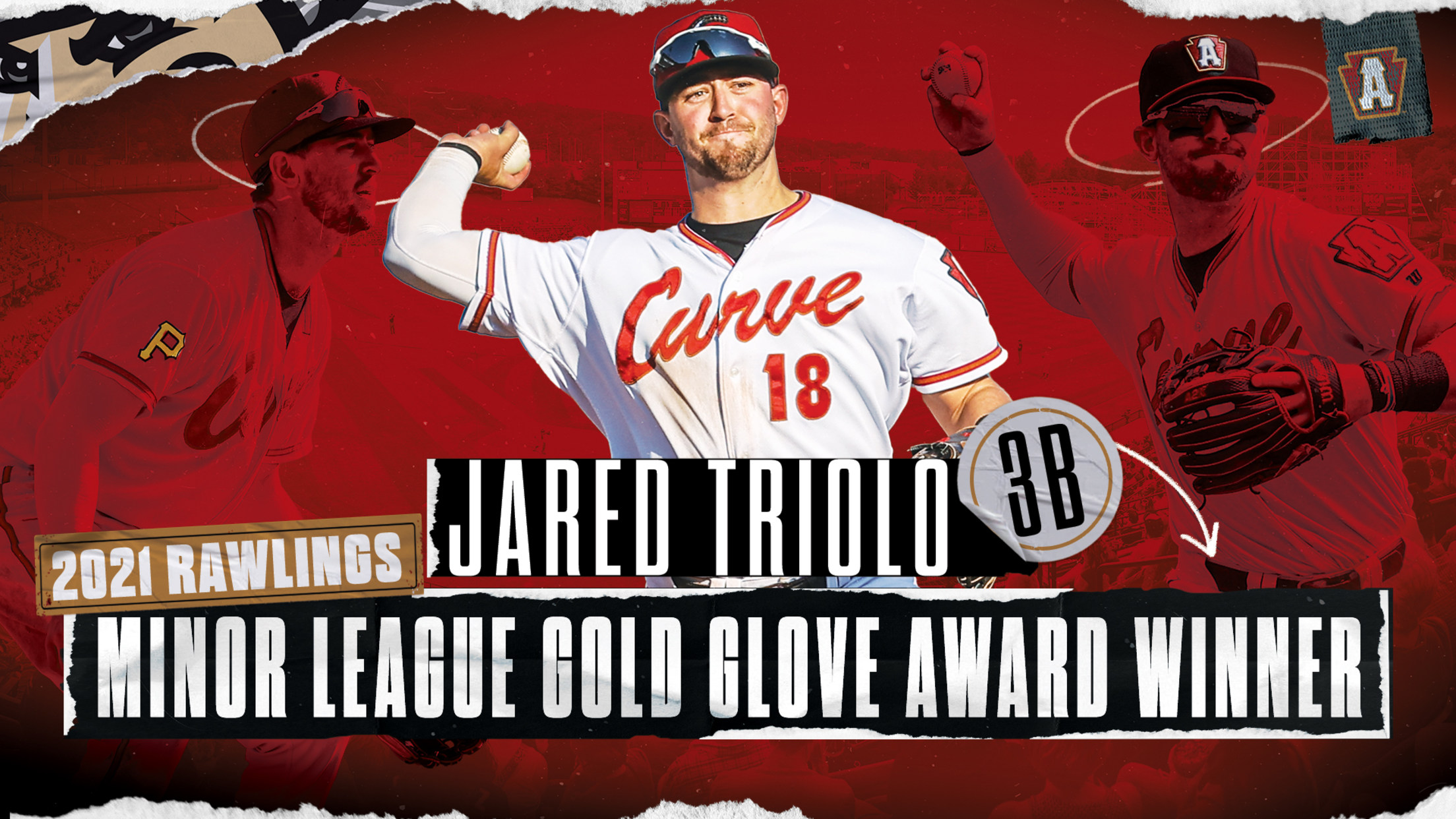 CURVE, PA – Curve infielder Jared Triolo, the 2021 Rawlings Minor League Gold Glove Award winner at 3B, will receive his award in a special on-field ceremony prior to Altoona's game with the Somerset Patriots Thursday, May 12 at 6:00 p.m. The ceremony will take place at approximately 5:45 p.m.
Dominant Pitching Quiets Curve Bats in Thursday Defeat
Erie strikes out 14, allows four hits to defeat Altoona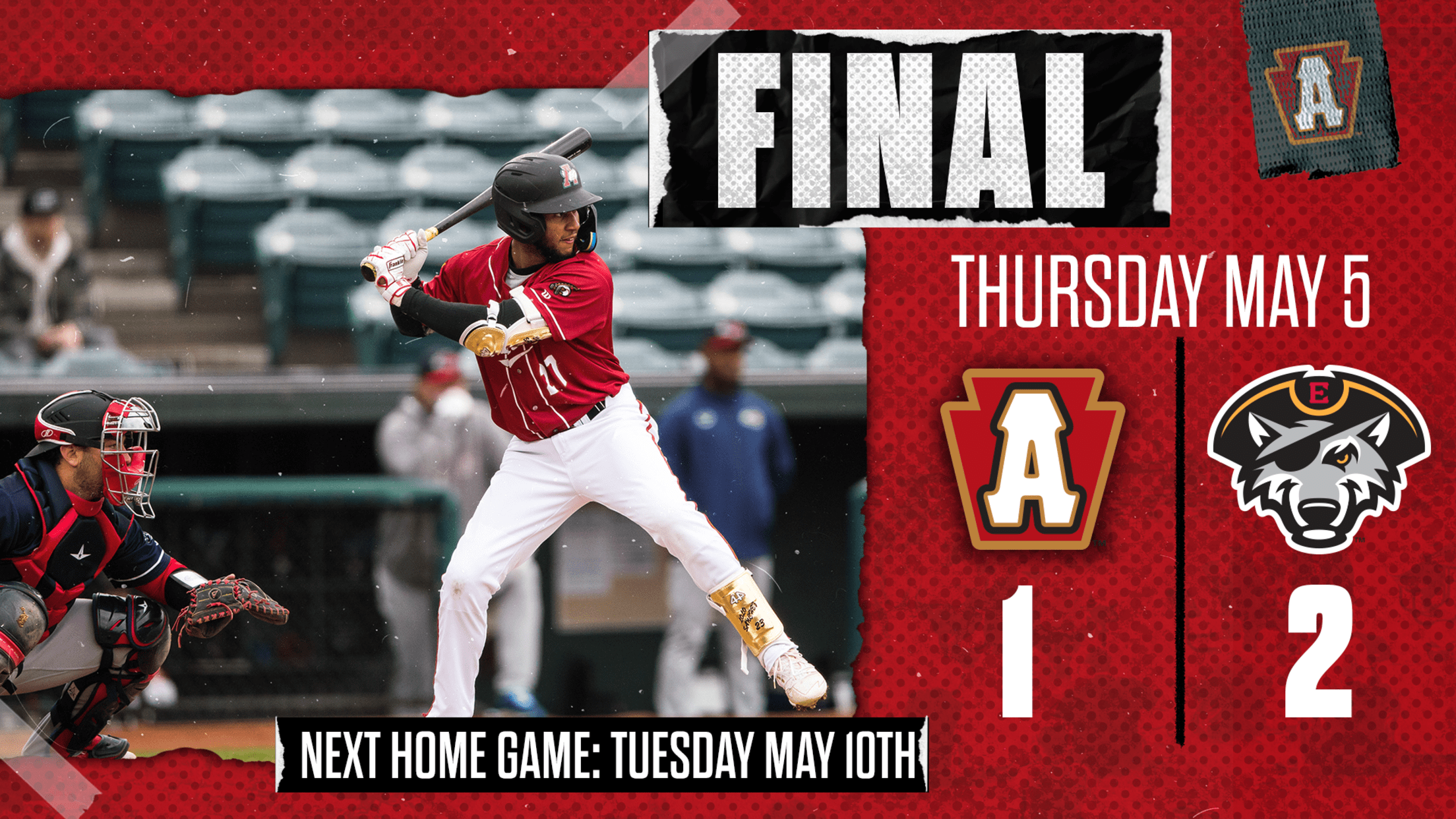 ERIE, PA – Despite two hits and an RBI from Lolo Sanchez, Altoona had a quiet night offensively as the Curve fell to the SeaWolves on Thursday night, 2-1, at UPMC Park. Sanchez knocked an RBI-double off Erie starter Garrett Hill in the top of the fourth inning that scored
Erie Drops a Dozen as Altoona Falls on Wednesday Night
Matt Fraizer picks up three RBI in the loss.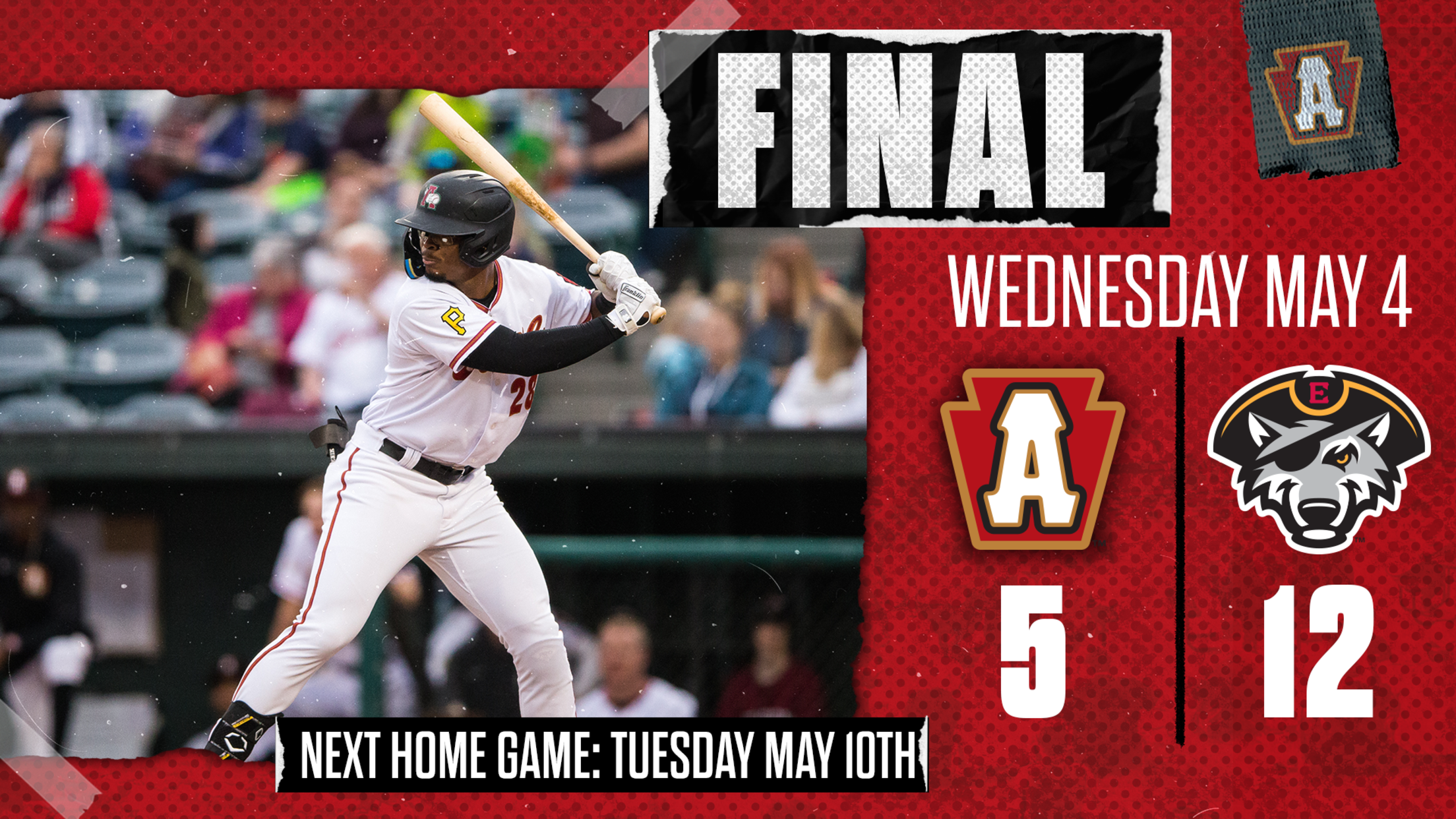 ERIE, PA – Matt Fraizer recorded a new season-high three runs batted in, but the Curve could not hold back the SeaWolves on Wednesday night as Erie defeated Altoona, 12-5, at UPMC Park. Fraizer finished 1-for-5 with a two-run double in the sixth inning off Erie reliever Nick Kuzia, scoring
Curve Top SeaWolves in Rain-Shortened Victory on Tuesday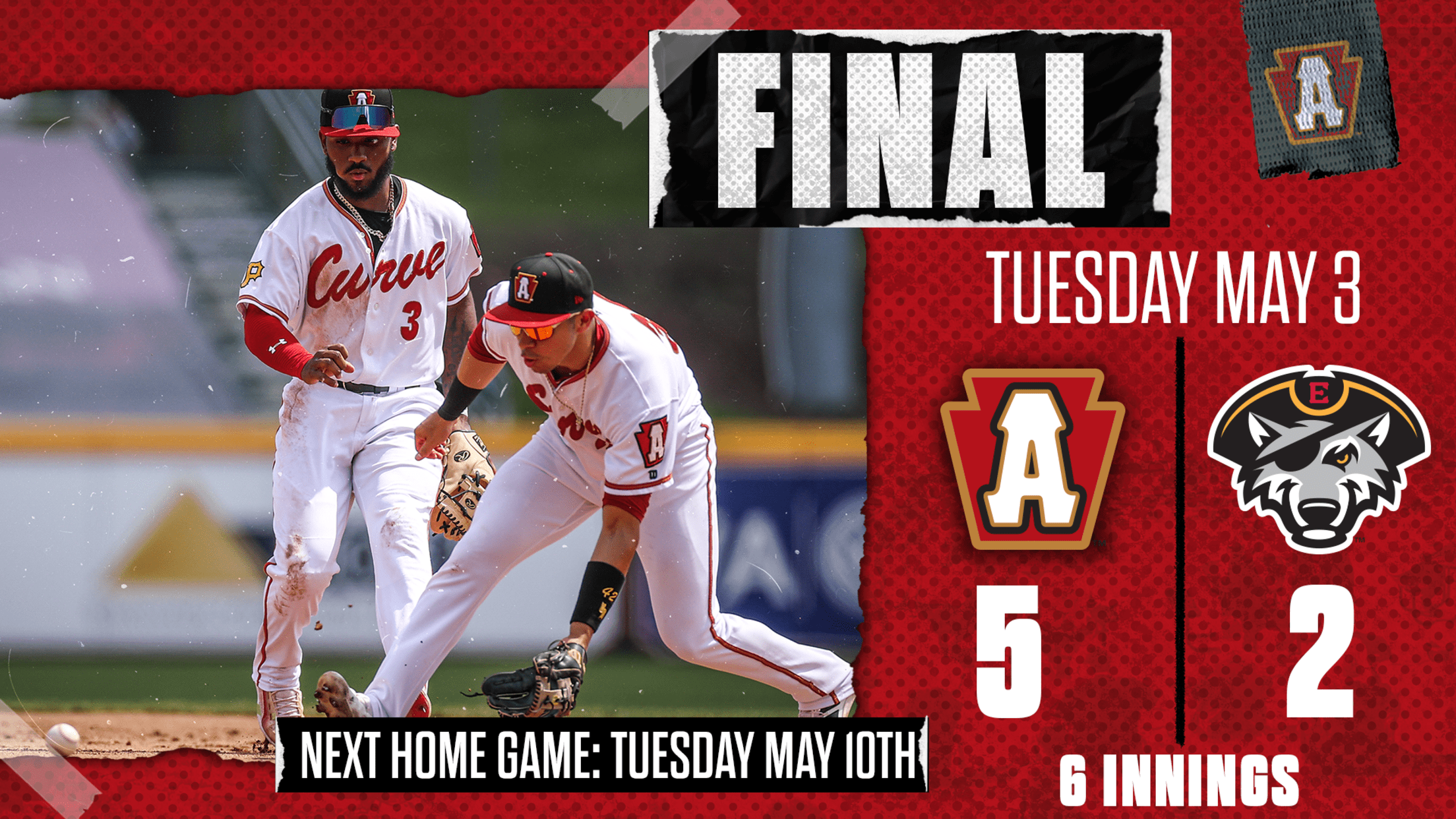 ERIE, PA – Liover Peguero picked up two hits and two RBI to add to his impressive 2022 campaign as Altoona defeated Erie, 5-2, in a six-inning rain-shortened game on Tuesday afternoon at UPMC Park. The Curve got the bats working early with nine hits through six innings. Peguero knocked
Altoona Falls in Series Finale to Akron on Sunday
RubberDucks wins four-in-a-row to win series over the Curve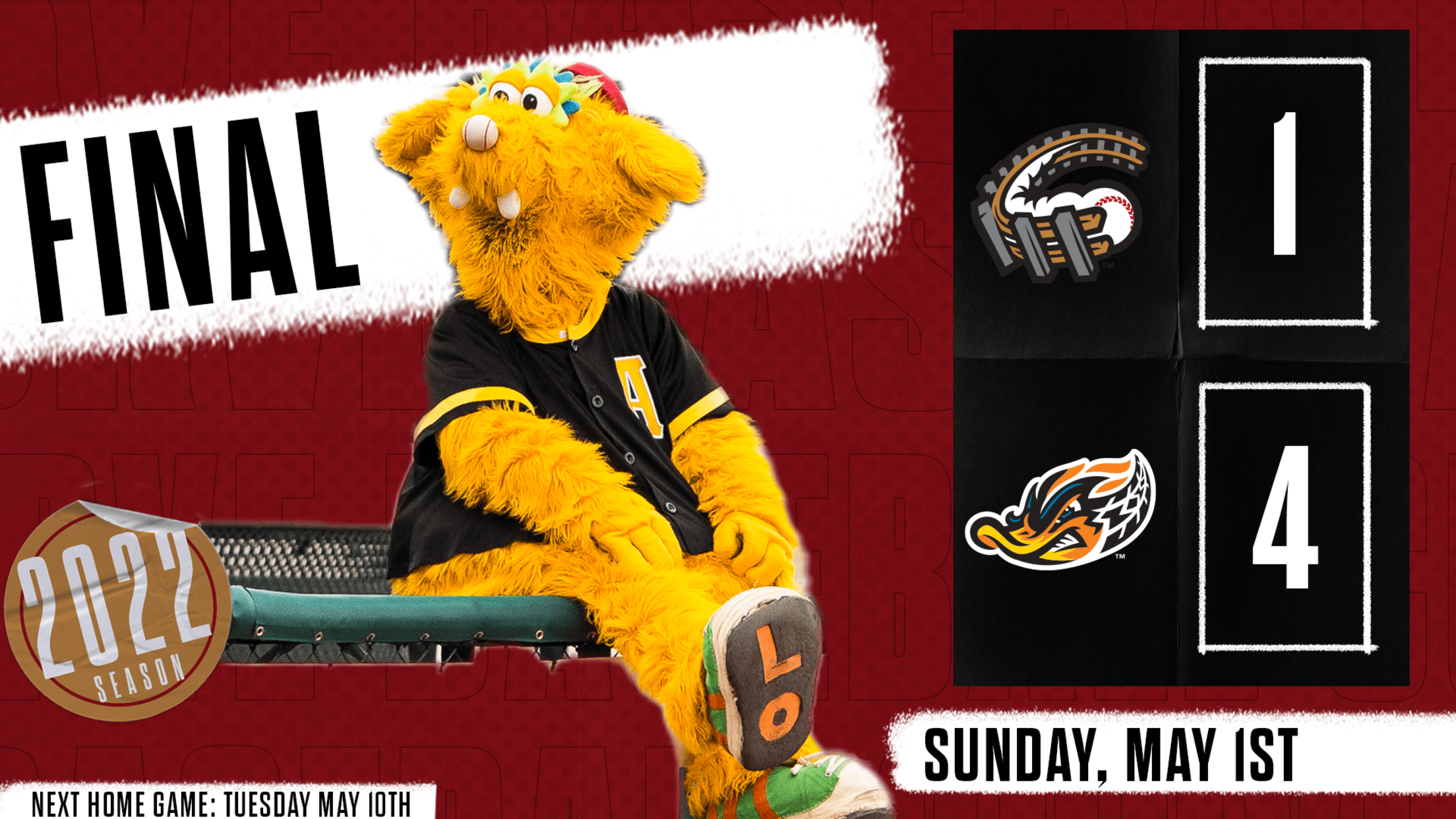 AKRON, OH – Liover Peguero and Lolo Sanchez each recorded two hits for the Curve, but their efforts were not enough as Altoona fell in the series finale to Akron, 4-1, on Sunday afternoon at Canal Park. Altoona took an early 1-0 lead in the second inning of the contest.
Dreadful 'Ducks! Curve Drop Third Straight in Akron 
Nick Gonzales and Jared Triolo combine for seven of Altoona's eight hits in the loss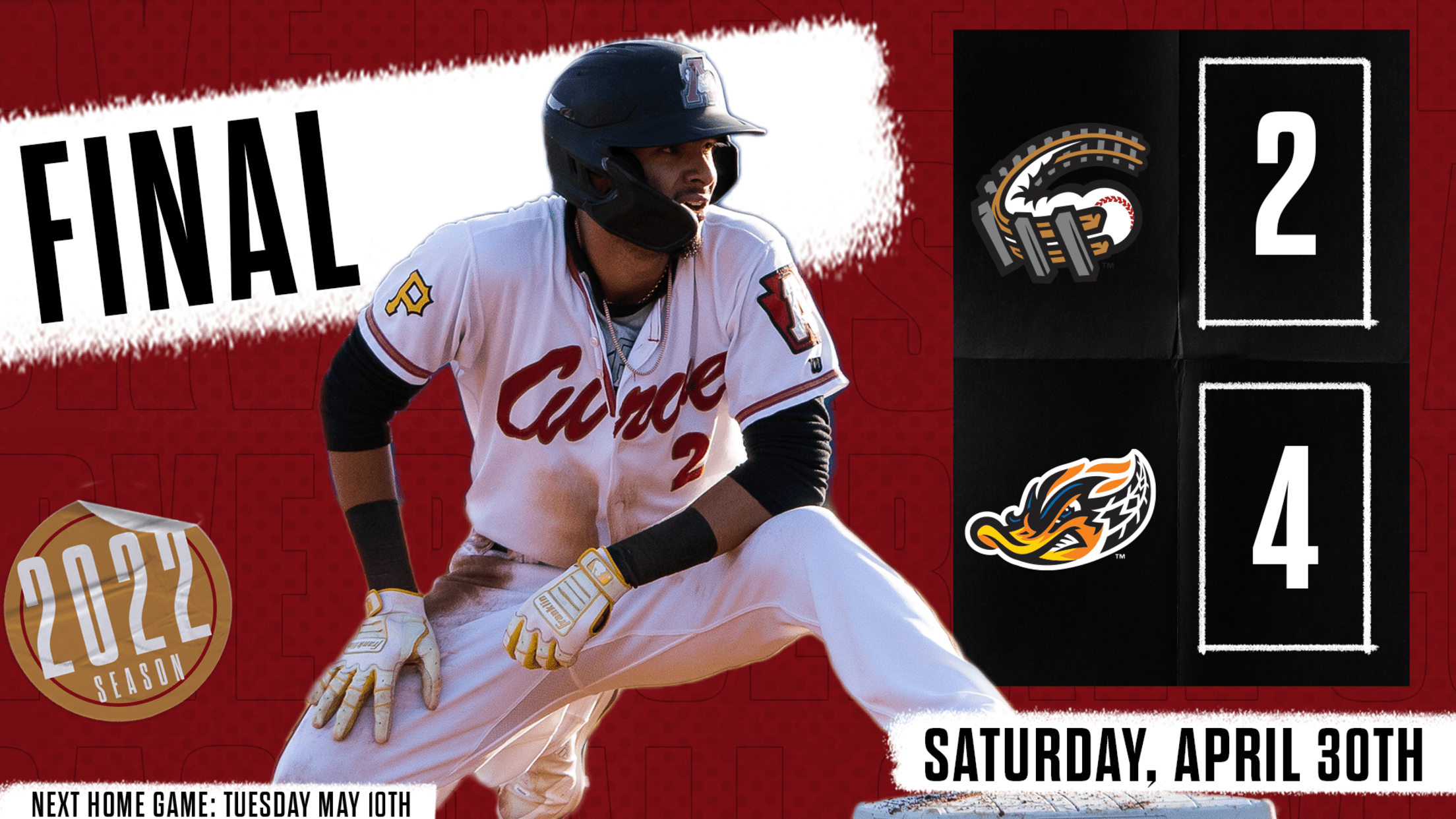 AKRON, OH – Jared Triolo and Nick Gonzales smacked a combined seven hits for Altoona, but it was not enough as the Curve fell to the RubberDucks, 4-2, on Saturday night at Canal Park, marking Altoona's third straight loss. Batting in the lead-off spot for the Curve, Triolo finished the
Nicolas Dazzles In Homecoming, Curve Fall 3-1
Nick Gonzales led off the game with a solo homer on Friday night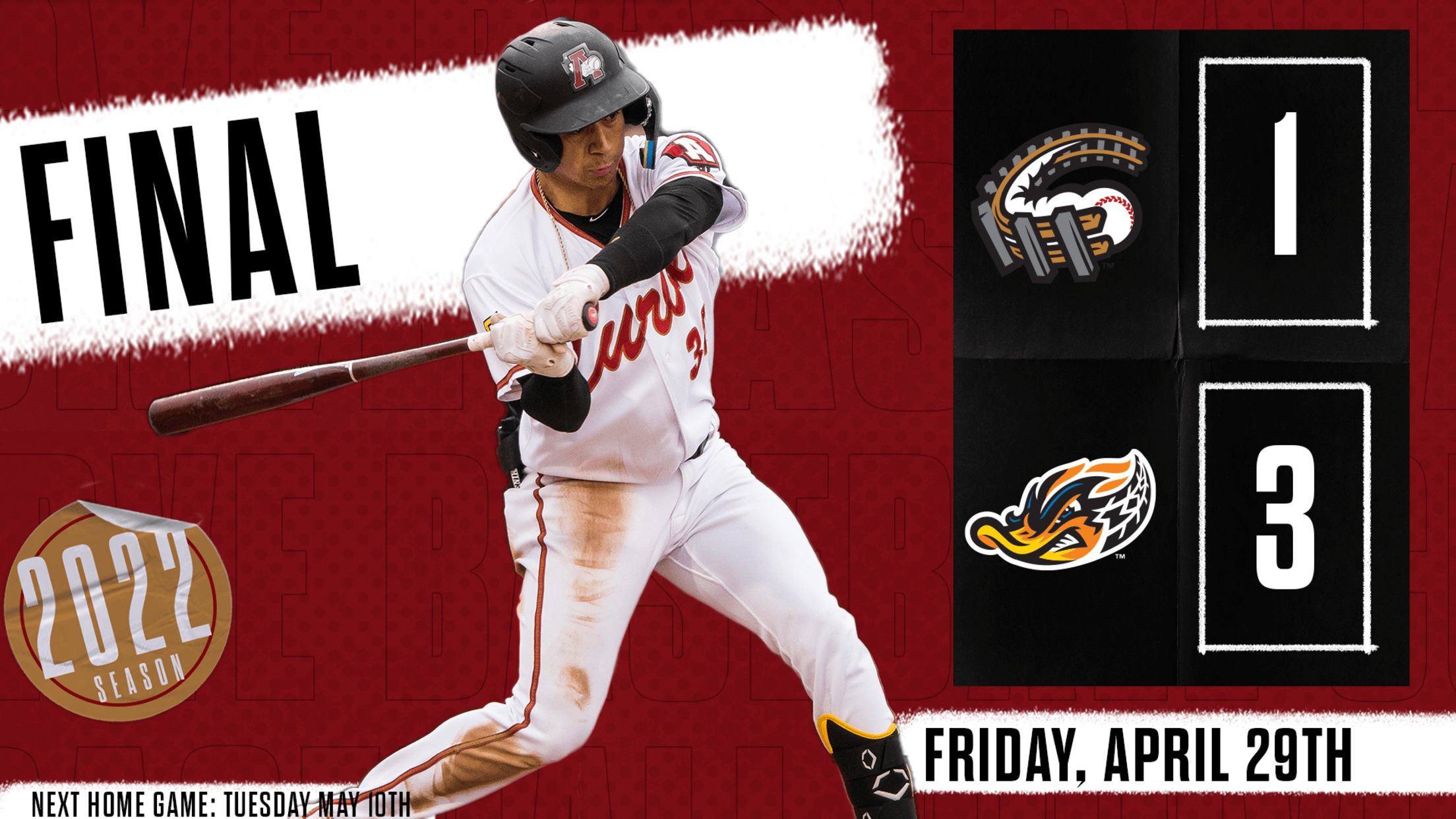 AKRON, OH – Despite getting a leadoff solo homer from Nick Gonzales and a brilliant start from right-hander Kyle Nicolas, Altoona dropped Friday night's game, 3-1, to the Akron RubberDucks at Canal Park. With the defeat the Curve's record has sank below the .500 mark to 9-10. Facing top Cleveland