Amarillo Drops Saturday Matinee 12-7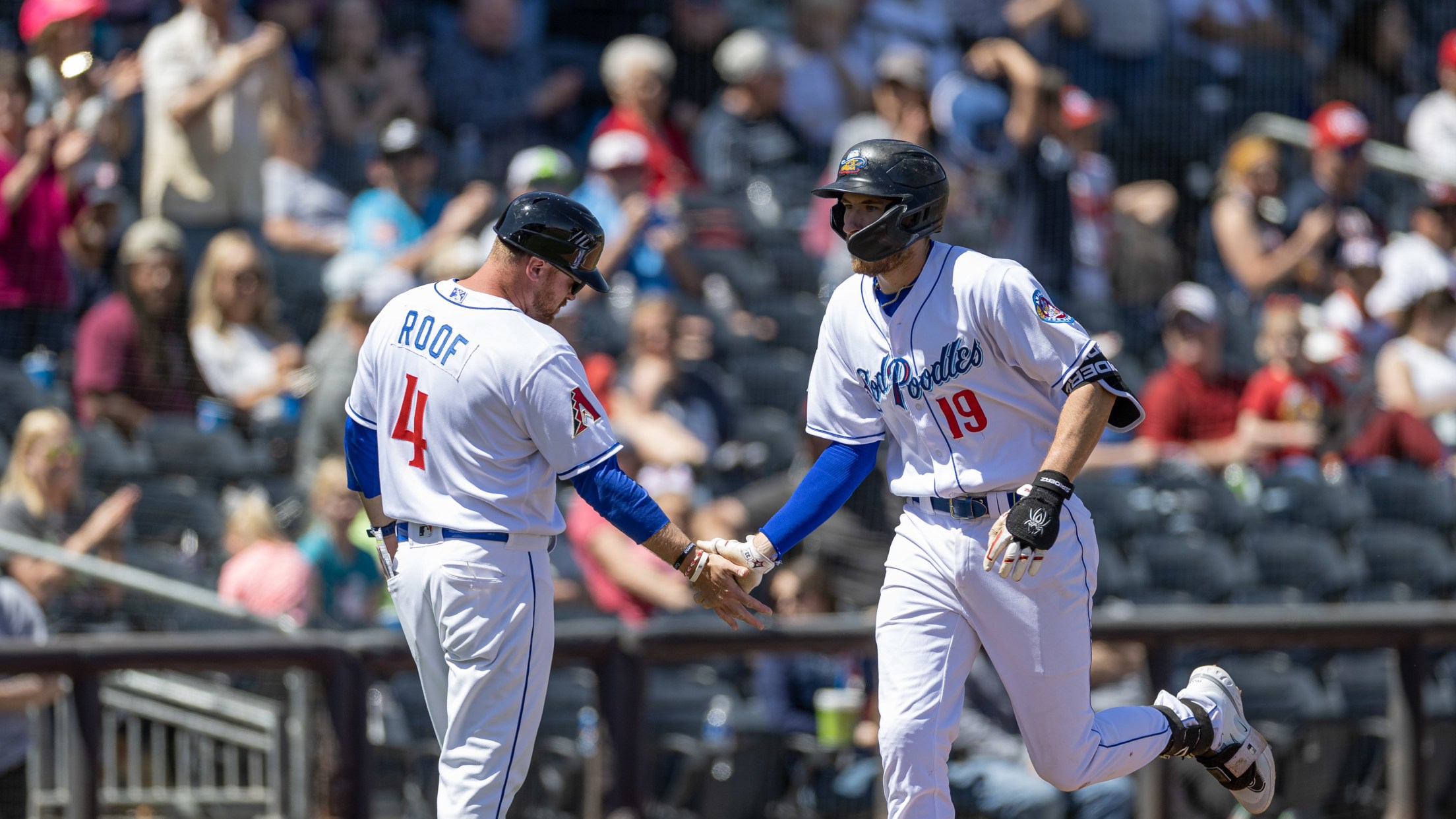 Corpus Christi, Texas (May 6, 2023) – Despite out-hitting the Hooks on Saturday afternoon, Amarillo dropped the Saturday contest 12-7. Corpus Christi used a pair of five-run innings early to jump out in front and hold off Amarillo to take the series lead. The first two batters of the game
Corpus Christi, Texas (May 6, 2023) – Despite out-hitting the Hooks on Saturday afternoon, Amarillo dropped the Saturday contest 12-7. Corpus Christi used a pair of five-run innings early to jump out in front and hold off Amarillo to take the series lead.
The first two batters of the game for Amarillo reached but were left stranded following a strikeout and double play that ended the early threat. For the Hooks, a five-run bottom of the first was aided by three hits and a trio of free passes off Amarillo starter Marcos Tineo. After reaching an inning pitch count limit, Tineo was relieved by right-hander Jeff Bain with one out in the opening frame. A sac fly gave Bain and the Sod Poodles their second out of the inning but pushed across the fifth run of the contest credited to Tineo. A strikeout ended the home half of the first and sent Amarillo back to the plate trailing 5-0.
Once again getting a runner into scoring position, Amarillo was unable to cash in, leaving Tim Tawa stranded on third after gapping a one-out double and later advancing to third. Bain worked around a leadoff double in the bottom of the second, keeping the Hooks off the scoreboard in the second. Amarillo was retired in order in the top of the third, sending Bain back to work. Jonathan Guzman made a highlight-worthy diving catch to rob a hit from the Hooks in the bottom of the third but would be replaced by Kevin Vicuña after seeming to suffer a lower-body injury. Corpus Christi added a run via a one-out RBI double to make it 6-0. A strikeout brought an end to Bain's day and brought out left-hander Hugh Fisher to face lefty Will Wagner with a pair of Hooks in scoring position. Four more runs came across for the Hooks without a hit registered on a couple of free passes and wild pitches to make it 10-0.
Each club was unable to plate a run in the fourth, thanks to Fisher working around a walk and single to leave a pair of Corpus hitters stranded.
Ryan Bliss launched his second home run in as many games, scoring the first three Sod Poodles runs in the top of the fifth. Five more singles and a bases-loaded hit by pitch helped cut the Amarillo deficit to just four at 10-6.
Austin Pope took over on the mound and pitched a hitless bottom of the fifth. The righty surrendered a leadoff hit in the sixth before a pair of walks loaded the bases. Corpus Christi added a run via a sacrifice fly to push their advantage back to five runs. With lefty Kyle Backhus on the mound in the bottom of the seventh, the Hooks capitalized on a leadoff single. They scored the runner on a hot shot to third base after Kenedy Corona swiped second and was moved to third on ground out.
A.J. Vukovich hit a solo shot in the top of the ninth to draw Amarillo a little closer. Tawa doubled with two outs but was left stranded as the game came to an end.
Amarillo will look to split the series on Sunday evening when the two clubs end their six-game set. Luke Albright will toe the rubber for Amarillo. First pitch for game six is scheduled for 5:05 p.m. from Whataburger Field.
NOTES:
BLISS MISSLE: Ryan Bliss hit a towering three-run home run to plate the first Sod Poodles runs of the game. It was his second of the series and as many games as he also hit a two-run dinger yesterday. Bliss' four home runs are T-4th in the D-backs organization currently. With his homer in back-to-back games, the former second-round pick now has 20 home runs in his professional career. He launched a career-best 10 home runs a season ago playing with High-A Hillsboro. His back-to-back games with a homer mark just the second time in his career he has done it. He also went consecutive games with a homer back on August 6-7 with Low-A Visalia.
VUK NUKE: Like Bliss, A.J. Vukovich has also homered in consecutive games after his solo shot in the top of the ninth inning on Saturday. This marks the third time in his career he had a home run in consecutive games. Vukovich had a run of four straight games with a home run last year with High-A Hillsboro. With five home runs on the year, Vukovich ranks third in the D-backs organization in homers. Four of his five on the year have now come off Hooks pitching.
TIMMY TWO BAGS: Tim Tawa collected a multi-hit game, going 3-for-5 with a pair of doubles. His three hits set his season-high for hits in a contest and his first three-hit game since being promoted to Amarillo in late June of last season. Saturday marked just the seventh 3+ hit game of Tim's 177 professional career. He set his career-high with a five-hit game on August 27, 2021, with Low-A Visalia.