Saturday Night's Game Postponed Due to Weather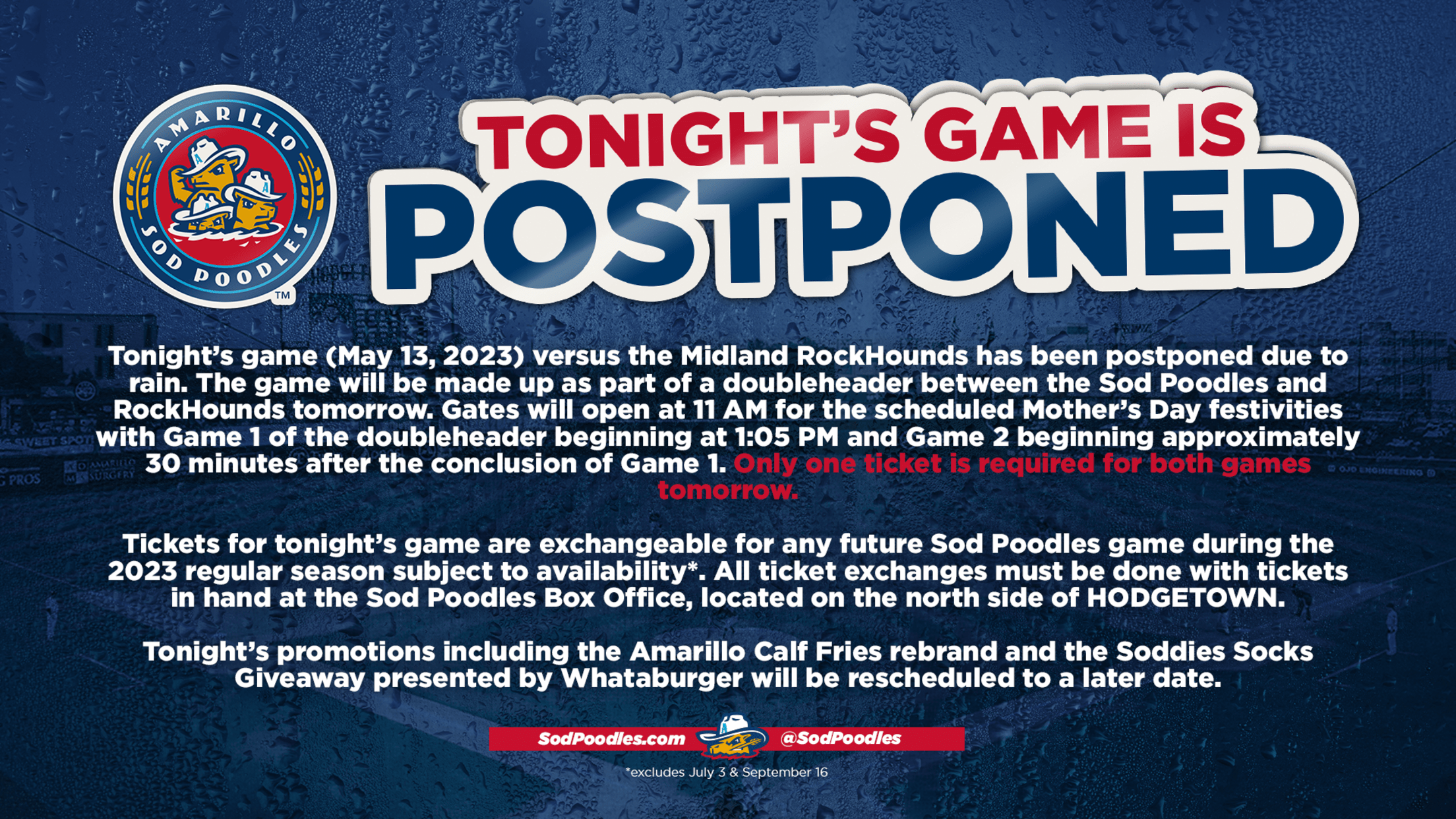 Amarillo, Texas (May 13, 2023) – Tonight's scheduled game between the Amarillo Sod Poodles and Midland RockHounds has been postponed due to consistent rain at HODGETOWN. The game will be made up as part of a doubleheader on Sunday, May 14. The teams will play two (2) seven-inning contests with
Amarillo, Texas (May 13, 2023) – Tonight's scheduled game between the Amarillo Sod Poodles and Midland RockHounds has been postponed due to consistent rain at HODGETOWN.
The game will be made up as part of a doubleheader on Sunday, May 14. The teams will play two (2) seven-inning contests with game one scheduled to start at 1:05 p.m. Game 2 will start approximately 30 minutes after the conclusion of game 1.
The HODGETOWN gates are scheduled to open at 11:00 a.m.