Sod Poodles Drop Fourth Straight
Bliss Launches Leadoff Homer, Ties Franchise Record In Process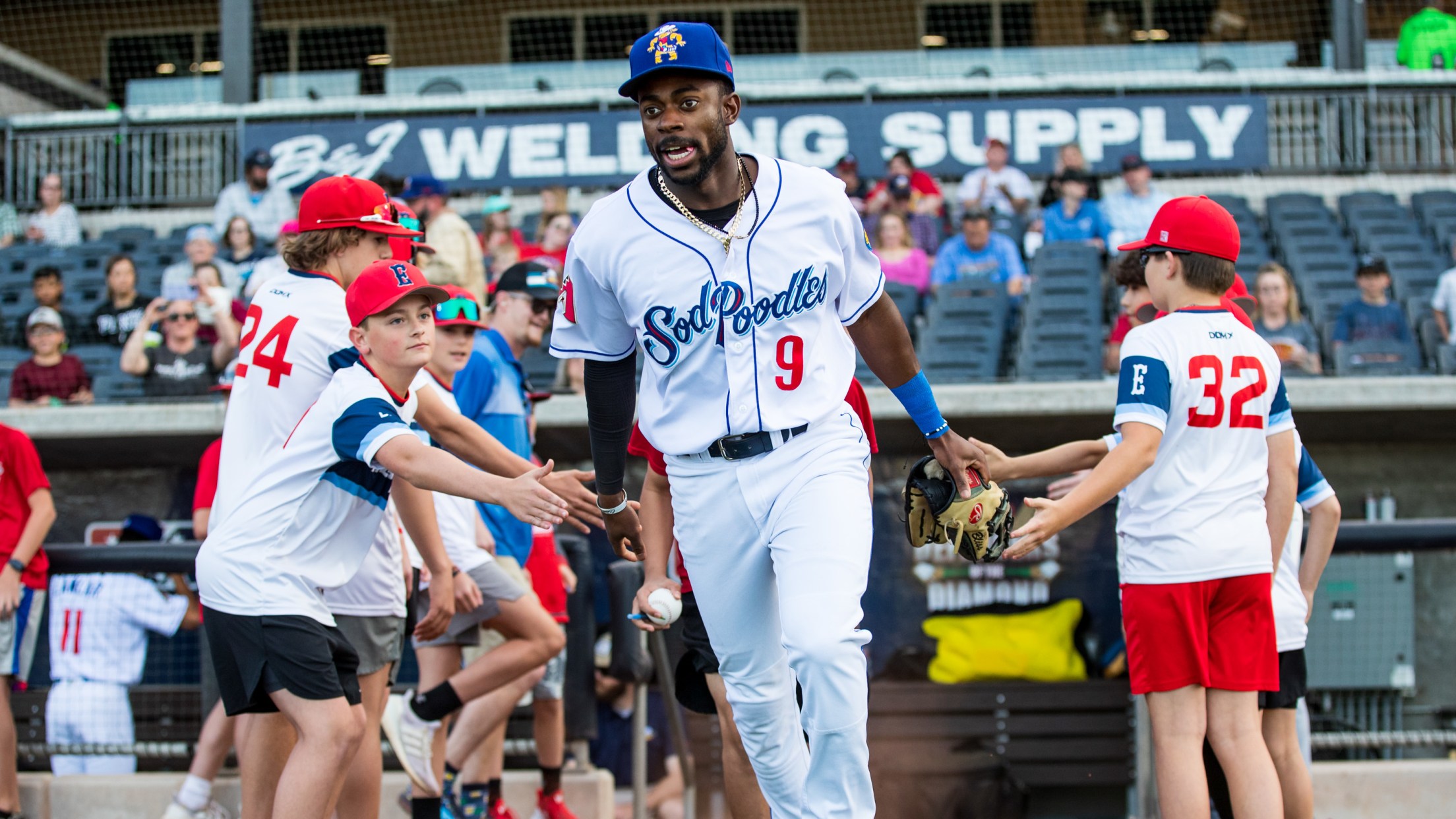 Frisco, Texas (May 18, 2023) – The Amarillo Sod Poodles dropped game three, 7-1, to the Frisco RoughRiders on Thursday after being held to just two hits for the second time this series. Ryan Bliss secured the lead for Amarillo early in the top of the first. The former Auburn
Frisco, Texas (May 18, 2023) – The Amarillo Sod Poodles dropped game three, 7-1, to the Frisco RoughRiders on Thursday after being held to just two hits for the second time this series.
Ryan Bliss secured the lead for Amarillo early in the top of the first. The former Auburn Tiger launched his club-best seventh long ball of the campaign for a 1-0 jump over the RoughRiders. A.J. Vukovich slapped a two-out single but was left stranded on the base paths.
Jeff Bain made his 11th game appearance but his first start of the season in the home frame. Frisco answered Bliss's lead-off bomb with one of their own for the first Riders score. A pair of singles and a fielder's choice brought runners to the corners. Bain punched out one but a double-steal brought another home. Then the Riders poked a two-run homer to give Frisco a three-run advantage over Amarillo.
The Sod Poodles were retired in order in their next two trips to the plate. Bain delivered a 1-2-3 second inning but Frisco mustered another score in the third to the tune of yet another solo home run.
Bain sat down three straight in the fourth before being relieved of pitching duties by Andrew Saalfrank in the fifth. Frisco got men on board early with a pair of singles to start the frame. Saalfrank punched out one and drew a fly out directly after to secure the first two outs. The right hander issued a walk that juiced the bases but was able to produce a groundout to escape the frame without suffering anymore damage.
After going four-straight frames without one, the Sod Poodles managed to secure a runner on base in the form of a two-out Tim Tawa walk. However, he became just the second man left on base for the club through seven innings of two-hit ball.
Kyle Backhus answered the call in the bottom of the seventh, relieving Saalfrank who walked off the diamond after delivering 2.0 shutout frames while scattering two hits with as many punch outs.
Backhus picked up the first two outs via a punch out and a groundout but Frisco was able to plug a two-out single. A double down the right field line threatened a Riders score but Jarrod Watkins gunned down the lead runner at the dish to close out the frame.
Christian Montes De Oca's night was kick started in the eighth and brought Backhus' outing to a close. The south paw left the hill after posting 1.0 IP of two-hit, scoreless ball while dealing one punchie in the process.
Frisco got a runner into scoring position with a lead-off double. A strikeout followed but so did an RBI double to bring home one with another Rider being plated by a blooping RBI single into right field. Montes De Oca was able to induce a ground ball for a 6-3 double play to bring Amarillo's bats up to the plate for their final act.
Bliss made it on the base paths after drawing a lead-off walk. Tawa reached on a fielder's choice but watched the next two Soddies get retired to produce Frisco's third straight win over Amarillo and the Soddies' fourth straight loss.
Amarillo returns to Riders Field tomorrow evening as they look to avoid the series sweep in game four. First pitch is slated for 7:05 p.m.
NOTES:
GROUND-TO-AIR BLISSLE: Ryan Bliss went 1-for-3 with a homer, walk, RBI and a run scored. Bliss launched his long ball in the first Sod Poodles at bat of the game for the third time this season and now becomes one of two players to ever do so three times in franchise history. The California-born righty is now logging the 7th most homers (7) in the Texas League while maintaining his spot on the throne for XBH (22), SLG (.669) and total bases (93).
WE'RE SO EXTRA: With Ryan Bliss's lead-off blast, the Soddies extended their XBH streak to 12 games as a club, having mashed at least one XBH in all but two of their 37 games played this season. Their 12-gamer is good for their longest XBH-streak this season with their two non-XBH contests capping two 11-gamers (4/6-4/19 & 4/21-5/3).
POKO**VICH:**A.J. Vukovich poked a single and finished the night 1-for-4. The 21-year-old has now hit safely in 12 of his last 13 games played (4/29-5/18) while hitting at a .315 clip (17-for-54) and logging a .574 SLG across the stretch. Vukovich poked his base hit following Bliss's lead-off bomb while the team held a 1-0 lead over Frisco. The righty-bat is clipping .297 (11-for-37) when the team is ahead in the scorebook compared to a .235 AVG (12-for-51) when trailing the opponent. Additionally, Vukovich's knock was earned while down to the final out of the frame, elevating his batting average to .306 (11-for-36) when put in this situation which is the third highest on the club.
THE USUAL SUSPECTS: The Amarillo Sod Poodles were held to two hits for the second time this series and third this season. A.J. Vukovich has now managed to log one of Amarillo's two hits in all three of these contests with Ryan Bliss picking up a hit in two of the three.
BACKHUS TO THE FUTURE: Kyle Backhus went 1.0 scoreless innings and allowed just two hits while fanning one. The southpaw has now logged eight scoreless appearances in 12 games this year with his punch out tonight elevating him to a 6.00 K:BB (18 K, 3 BB). The Texas native is now logging a 1.13 ERA (1 ER, 8.0 IP) in five games played on the road this season and has allowed just five hits while walking none.