Sod Poodles Split Twin Bill on Mother's Day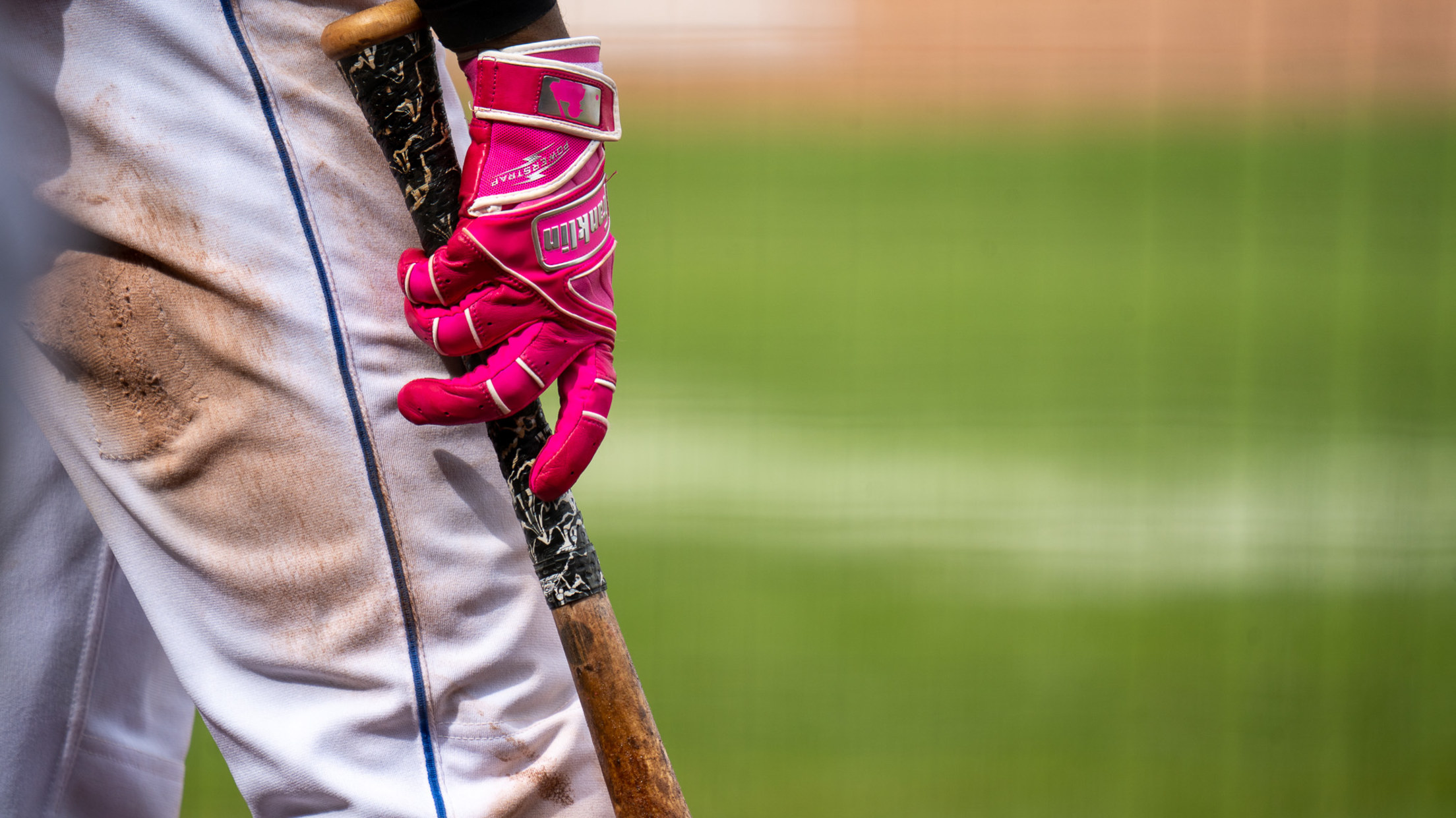 Amarillo, Texas (May 14, 2023) – The Amarillo Sod Poodles split their Mother's Day double header versus Midland but lost their six-game series, 4-2. The Soddies muscled in front of the RockHounds early in game one thanks to a seven-run first inning and a stellar pitching performance that held their
Amarillo, Texas (May 14, 2023) – The Amarillo Sod Poodles split their Mother's Day double header versus Midland but lost their six-game series, 4-2. The Soddies muscled in front of the RockHounds early in game one thanks to a seven-run first inning and a stellar pitching performance that held their opposition to just one run on two hits, winning 10-1. However, the Sod Poodles were held to just four hits and one run in game two, narrowly avoiding being shutout via a Ryan Bliss solo dinger in the bottom of the seventh and dropping the contest 13-1.
Game 1
Amarillo cracked the scoreboard in the first inning. A pair of singles and a walk loaded the bags for A.J. Vukovich who poked an RBI single. Deyvison De Los Santos wore a ball on the back for an RBI hit-by-pitch with Tim Tawa plugging another RBI single in the next at bat. Adrian Del Castillo mashed a ball to the warning track for a sacrifice fly and Kevin Vicuna cleaned up the rest with a three-run home run, his first in a Soddies uniform, for an early seven run lead over Midland.
Luke Albright dealt his third consecutive scoreless frame in the third to bring the Soddies back up to the plate in the home frame. Tawa picked up his second hit and RBI of the contest, a solo blast over the left field wall that was also good for his fourth long ball this season.
Midland collected their first score in the top of the fifth. Three walks juiced the bags and yet another free pass scored a RockHound but Albright held tough and closed out the frame with his sixth punch out of the afternoon.
Andrew Saalfrank came out of the bullpen in the sixth. Albright walked off the diamond firing 5.0 innings of one run ball, allowing two hits and four walks while fanning six.
Saalfrank pumped a scoreless frame with one strikeout before being relieved by Jake Rice for the RockHounds' final offensive opportunity in the seventh.
Rice slammed the door on the RockHounds and secured their first combined two-hitter through seven innings in franchise history.
Game 2
Jamison Hill got the ball to start for Amarillo in game two of the twin bill and walked in two runs for an early RockHounds lead in the first frame.
Hill dealt a scoreless second inning but returned to the dugout afterwards with Jeff Bain taking his place in the top of the third. Hill's final line read 2.0 IP, 1 H, 2 R, 2 ER, 4 BB, 2 HB, 3 K.
Bain wrapped up after the fourth inning, scattering two hits while fanning three through 2.0 scoreless innings of relief. Austin Pope was the next bullpen arm to come out, riding the bump in the top of the fifth.
Following Amarillo's fifth consecutive scoreless offensive frame, Christian Montes De Oca came on in relief of Pope in the top of the sixth. Pope walked off the diamond with a hitless outing that lasted 1.0 innings with a walk and two punch outs.
A trio of Midland scores were tallied in the sixth. An RBI triple and a pair of RBI singles made it 5-0 in the RockHounds' favor.
Kyle Backhus came out for the final away frame and surrendered a two-run homer and two walks through 0.1 IP before being replaced by Hugh Fisher who became Amarillo's sixth pitcher of the contest.
A wild pitch and a fielding error brought home two more runs for Midland with a grand slam making it 13-0. This triggered the second pitching change of the inning, bringing Nick Dalesandro to the mound for his second career appearance on the bump. Dalesandro worked an out and brought the Soddies back up to the dish who were presented with a 13-run hole in their final act.
Bliss mashed his club-best sixth home run to lead off the seventh and break up the shutout. However, that would be the extent of the damage done by Amarillo's bats as they fell in game two, splitting the double header and dropping the series, 4-2, to Midland.
The Sod Poodles will now go on a two week road trip, stopping first in Frisco and then San Antonio for two six-game sets. Game one in Frisco is scheduled for 11:00 a.m on Tuesday.
NOTES:
A.J. STREAK-OVICH: A.J. Vukovich went 1-for-3 with an RBI and a run scored in game one and extended his hit streak to 10 games (4/29-5/14/23) which ties second for the longest hit streak on the club this season. Across this stretch, Vukovich is slashing .357/.372/.643 with three doubles and as many home runs while driving in nine runs. Across all D-backs minor leaguers in the month of May, he is tied fifth for homers (2), tied third for XBH (5), tied fourth for two-baggers (3) and tied seventh for total bases (19).
BLISSTERING HOT: Ryan Bliss turned in a 3-for-6 day at the plate across both games of the double header with a double, home run, RBI, two walks, three runs scored and a stolen base. Bliss walked away from the series going 12-for-23 (.521 AVG) with four doubles, two homers,three RBI, two walks, seven runs scored and two swiped bags while extending his hit streak to nine games. At the conclusion of the twin-bill, Bliss held the crown for SLG (.672), hits (52), doubles (12), XBH (20) and total bases (86) while coming in third for homers (6) and OBP (.433) and second for AVG (.406, 52-for-128).
BOMB-VOYAGE: Kevin Vicuna went 1-for-3 with a home run, three RBI and a run scored in game one. Vicuña's homer was his first in Amarillo threads and first since 9/4/2022 (REA). Additionally, his three-RBI performance was his first since 7/1/2022 when he drove in as many for the Phillies' Double-A affiliate while also being good for his first three RBI as a Sod Poodle. Vicuña's long ball marks his fifth through three seasons and 170 games at the Double-A level.
KING LUKE: Luke Albright fired 5.0 innings of one run ball and allowed two hits, four walks and punched out six in game one for his second win of the season. Albright's 33 punch outs this season is good for the most punchies on the club while also posting an 11.3 K/9 (26.2 IP). In Albright's last 11 games dating back to 8/25/2022 with Hillsboro, he has struck out at least six while going at least five innings six separate times.
THEY'RE SAAL-TY: Andrew Saalfrank came on for relief in game one and held Midland hitless while punching out one batter through 1.0 IP. Saalfrank has now held his opponent to no earned runs eight times in 11 games (17.1 IP) this season while allowing just three hits in his last five games (6.2 IP) dating back to 4/29/2023 versus Frisco. The southpaw is now posting the most strikeouts among Sod Poodle relievers and the third most overall which is also ranked 10th in the Diamondbacks organization.