Soddies Bats Go Cold, Drop Game Four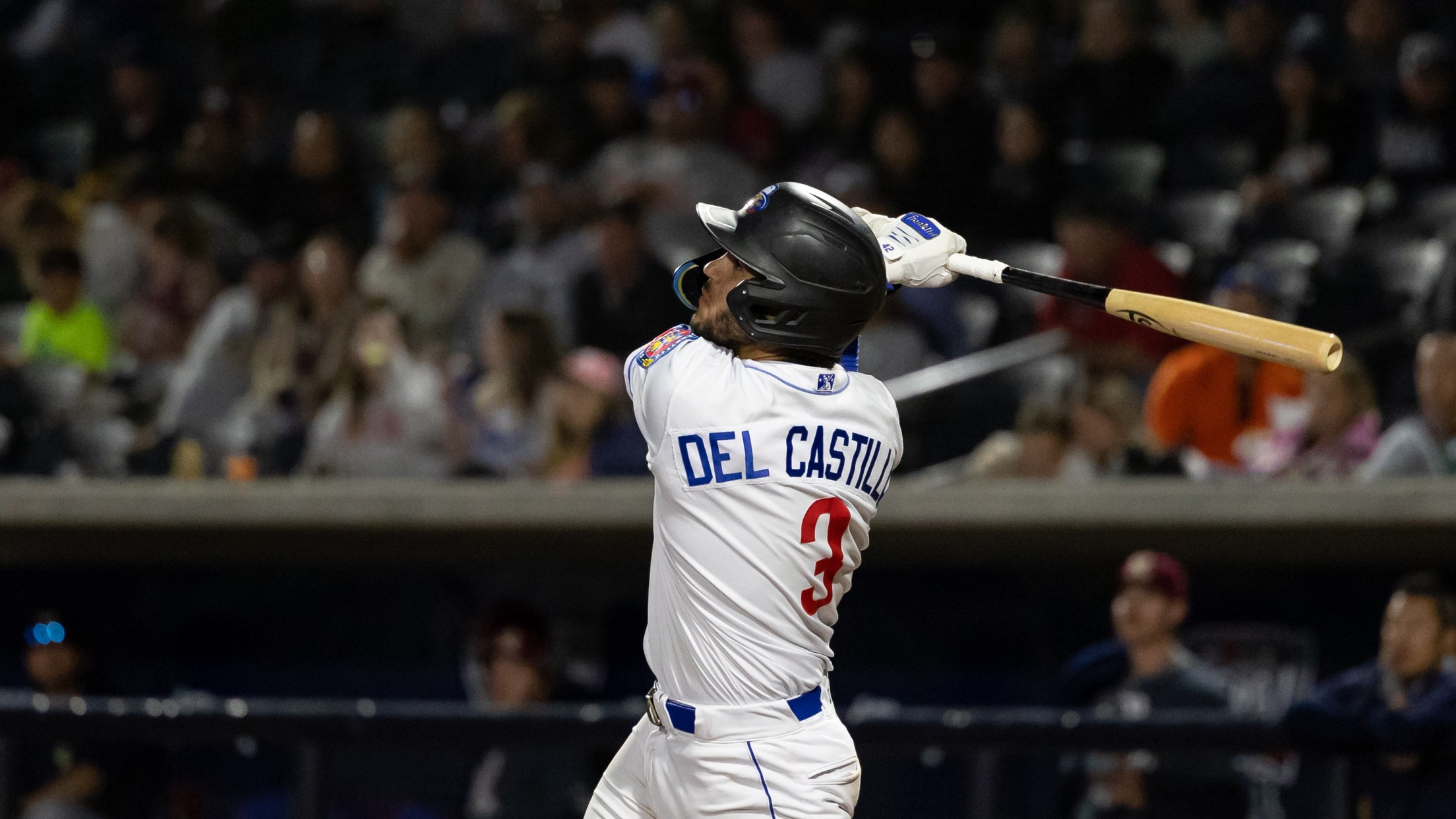 Amarillo, Texas (May 12, 2023) – The Amarillo Sod Poodles dropped game four on Friday night, 6-1, at HODGETOWN. A big four-run fourth inning from Midland helped guide them to the victory over Amarillo. Marcos Tineo dealt scoreless frames through the top of the second before the RockHounds burned a
Amarillo, Texas (May 12, 2023) – The Amarillo Sod Poodles dropped game four on Friday night, 6-1, at HODGETOWN. A big four-run fourth inning from Midland helped guide them to the victory over Amarillo.
Marcos Tineo dealt scoreless frames through the top of the second before the RockHounds burned a run onto the scoreboard in the third. Midland hit a solo shot but Amarillo answered with a solo dinger of their own in the very next frame off the bat of Adrian Del Castillo, evening the score at 1-1.
The RockHounds jumped in front of the Soddies in their next offensive opportunity. An RBI double was good for the first score with a wild pitch from Tineo bringing home the next. Another two walks were issued with the second coming with bases loaded for the third RockHound score of the frame. A single brought home one but Roby Enriquez cut the trailing runner down at the plate and a relieving Blake Workman fanned the next batter to draw the inning to a close, raising the stakes to 5-1.
Workman put in 2.2 innings of labor before being relieved by Jackson Goddard in the top of the seventh. Workman left the bump allowing no earned runs and scattering three hits and fanning as many.
Goddard held the RockHounds scoreless through 2.0 innings and allowed just one knock and two walks, punching out two in the process. The right hander was relieved of pitching duties in the top of the ninth by Mitchell Stumpo.
Midland pushed a runner into scoring position in the ninth. A wild pitch plated one and brought the Soddies back up to the plate in their final act while down five runs.
Amarillo got two runners aboard but were unable to pull the trigger, falling to Midland who leads the series 3-1.
The Sod Poodles return for game five on Saturday as they look for a win and try to avoid their second consecutive series loss. First pitch is slated for 7:05 p.m.
Notes:
SHAKE AND BLAKE: Blake Workman relieved 2.2 innings, allowing no earned runs and scattering three hits and fanning as many. Workman has now held his opponent scoreless six times in 10 relief appearances this year while striking out at least three on four separate occasions. Additionally, he has allowed three hits or less nine times in 2023. Dating back to 7/3/2022 with Reno, the right hander has held his opponent scoreless 18 times in 28 games played (2 GS) while punching out 43 batters and walking 15 (2.87 K:BB). Workman's 25 strikeouts is good for the second most by a reliever in Amarillo this season.
KING IN THE CASTILLO: Adrian Del Castillo went 2-for-4 with a home run, RBI and a run scored. Del Castillo, for the first time in his career in a single season, has now logged four consecutive games with an RBI, having achieved three consecutive RBI nights twice before this (8/27-8/29/2021; 9/9-9/11/2022). The lefty-bat has now knocked in six of his last nine games dating back to 4/29/23 for a total of eight hits and six RBI. Del Castillo's dinger is his second in 16 games and third this season with his last coming on 4/19/2023
HE JUST DON'T BLISS: Ryan Bliss turned in a 1-for-4 night at the dish and extended his hit streak to seven games. Bliss has now hit safely in 43 of his last 49 contests dating back to 8/4/2022 with Hillsboro and has poked 75 hits across the stretch. Among club mates with 25 games played in Amarillo this season, he ranks first for hits (49), runs (25), total bases (79), doubles (11), triples (2), RBI (21), stolen bases (9), OBP (.421) and SLG (.648) while tying first for homers (5) and striking out the least with 25.
GOOD GODDARD: Jackson Goddard tossed 2.0 scoreless frames while scattering a hit and two walks while punching out two batters. The former 3rd round draft pick has now held his opponent scoreless four times in eight appearances this season and held them to one run or less five times. Across his last 29 game appearances (1 GS) dating back to 4/22/2022, the University of Kansas alum has held his opponent scoreless 17 times and held them to one run or less 22 times in 33.2 IP.
RUH ROH RAGGY: Amarillo dropped game four after surrendering the lead in the fourth and trailing for the remainder of the contest. Amarillo is 3-17 when trailing after the sixth inning, 2-17 while trailing after the seventh and now 1-17 when they enter the ninth inning while down in runs. Additionally, when the Soddies concede four runs or more to their opponents, they are 5-16 compared to a 9-1 record when they hold the opposition to three or less. The Soddies were also out-hit, 9-5, and now fashion a 2-11 record when they allow this to happen.