Soddies Drop Finale, Suffer First Series Loss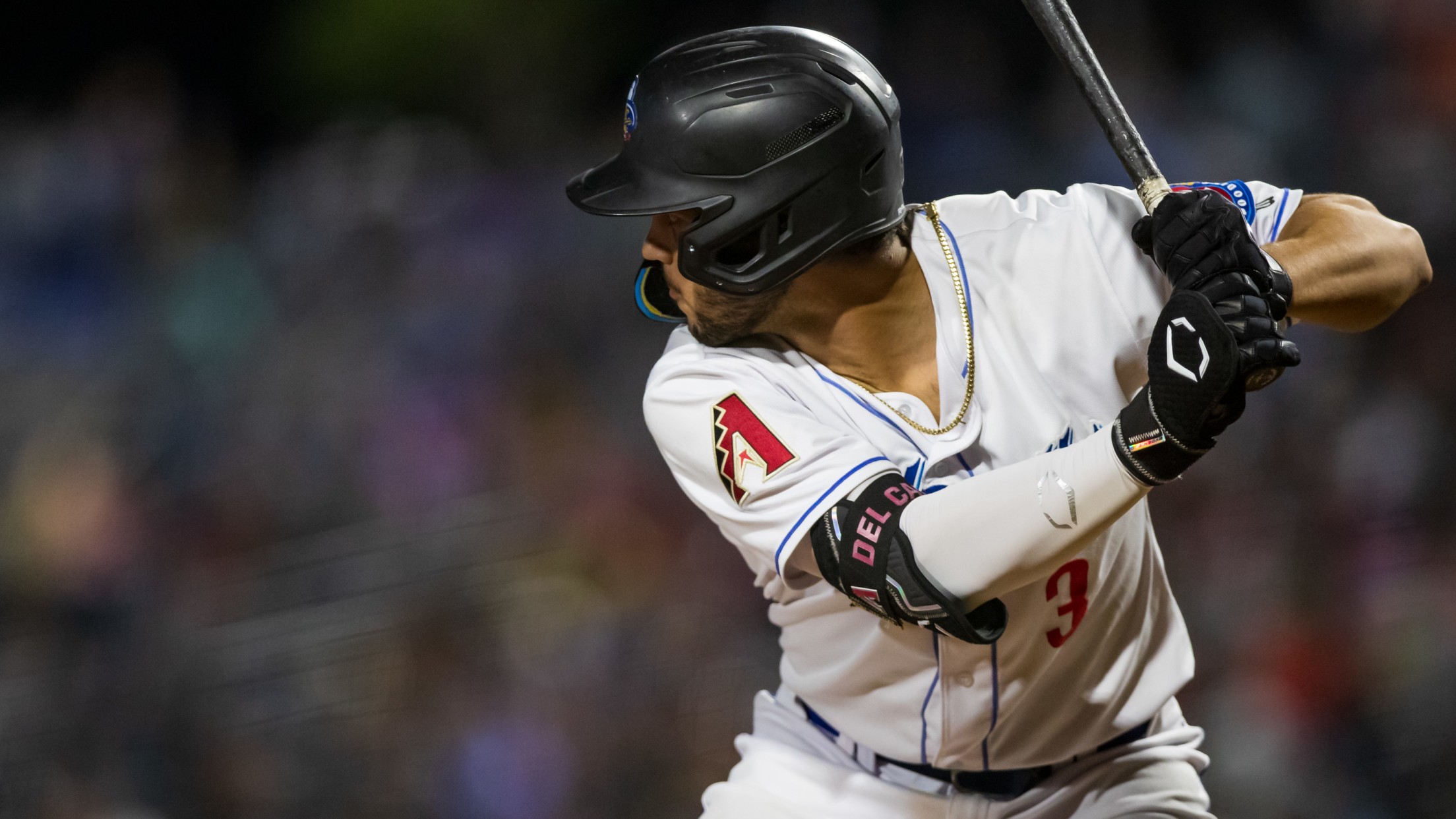 Corpus Christi, Texas (May 7, 2023) – The Amarillo Sod Poodles dropped their finale on Sunday, 5-4, and suffered their first series loss of 2023. Amarillo's bullpen dominated the show but the bats were unable to recover from the deficit in time. The Soddies fashioned an early lead in the
Corpus Christi, Texas (May 7, 2023) – The Amarillo Sod Poodles dropped their finale on Sunday, 5-4, and suffered their first series loss of 2023. Amarillo's bullpen dominated the show but the bats were unable to recover from the deficit in time.
The Soddies fashioned an early lead in the top of the second inning. A.J. Vukovich mashed a gapper to lead the frame off and mounted third base following a wild pitch. A walk set the stage for an Adrian Del Castillo two RBI double to give Amarillo a 2-0 jump on the Hooks.
However, the lead would not stay in Amarillo's court for long. Corpus Christi manufactured a bases loaded, one out situation in the next frame with a runner crossing the dish from a sacrifice fly. Another bases loaded jam came to light with two outs which the Hooks answered with a double down the line to score two more and grab a one run lead over the Sod Poodles.
Corpus Christi threatened another pair of runs in the third with the bases loaded and no outs but Luke Albright retired three straight Hooks to clear the inning.
The Soddies brought the score even in their next opportunity at the plate. Del Castillo and Juan Centeno got on board with one out to bring Neyfy Castillo to the dish. Castillo belted a deep fly ball that gave Del Castillo an opportunity to tag up and make it home.
Corpus Christi secured the lead again in the fourth. Another pair of runners made it into scoring position that were plated with a double to the right field wall, raising the stakes to 5-3 in the Hooks' favor.
Blake Workman came out of the bullpen in the fifth and held the Hooks scoreless through 2.0 innings of labor, conceding just one hit and as many walks while fanning two. Andrew Saalfrank was the next reliever to answer the call and held the Hooks hitless in the bottom of the seventh before Christian Montes De Oca took the reins in the next frame and logged yet another scoreless inning.
Amarillo was able to make it a one run game in the top of the ninth. Centeno plugged a hit and Castillo drew a walk to get runners on with no outs. A sacrifice bunt got them into scoring position but a base running error in the next play brought runners to the corners with two outs. A balk called on the Hooks plated Castillo but the Soddies were unable to tie it up in time, dropping the finale of their six-game set and tallying their first series loss of the season.
The Sod Poodles return to HODGETOWN on Tuesday for the beginning of a six game homestand versus the Midland RockHounds. First pitch for game one is scheduled for 11:05 a.m.
NOTES:
A.J. POKE-OVICH: A.J. Vukovich went 1-for-4 with a double and a run scored and extended his season-high hit and on base streak to eight games. Vukovich has now poked four doubles this season with three of them coming in the month of May while additionally mashing an extra base hit in six of his last seven games dating back to 4/30 versus Frisco. Through the righty-bat's first six contests in May, he is slashing .308/.333/.654 with three doubles and two dingers while driving in four runs. Vukovich's average in the month of May is good for the fifth highest among D-Backs minor leaguers with his slugging percentage and total doubles ranking first.
YO, ADRIAN: Adrian Del Castillo went 2-for-3 with a double, two RBI, a walk and a run scored, logging the sole multi-RBI night for the club. It was just his fourth multi-hit night of the season in 20 games played but his second double in his last six games. Del Castillo's multi-RBI performance is his first since he drove in as many on opening day in Frisco (4/6).
DOLLARS AND CENTENO: Juan Centeno went 3-for-3 with a double and a walk for his first three-hit performance of the season. Centeno has now posted eight multi-hit performances this season which sits at second on the club behind Ryan Bliss who has 14 while also logging five multi-knock nights in his last nine games played. The former World Series champion has not earned a hit in every at bat in a game since 8/17/2021 when he went an identical 3-for-3 with the Toledo Mud Hens.
JUST WORK IT OUT: Blake Workman tossed 2.0 innings of scoreless relief and allowed just one hit and as many walks while fanning a pair of batters. Workman has held his opponent scoreless in five of his first nine relief appearances this season and is now ranked second on the club in innings pitched (16.1) and in strikeouts among dedicated relievers. Dating back to 9/15/2022, the right hander has allowed one hit or less and held his opponent scoreless eight times in 14 games.
MOUNTAIN DREW: Andrew Saalfrank pitched a hitless 1.0 innings while walking one and punching out as many. Saalfrank now holds the crown among dedicated relievers on the club for punch outs this season at 23 K's with today marking just his second contest this year where he did not serve multiple punchies in an outing. The southpaw has now held his opponent scoreless five times in nine relief appearances this season while also logging a 14.57 K/9 (14.2 IP).