Soddies Late-Game Rally Falls Short in Seven-Homer Slugfest
Lawlar, De Los Santos Homer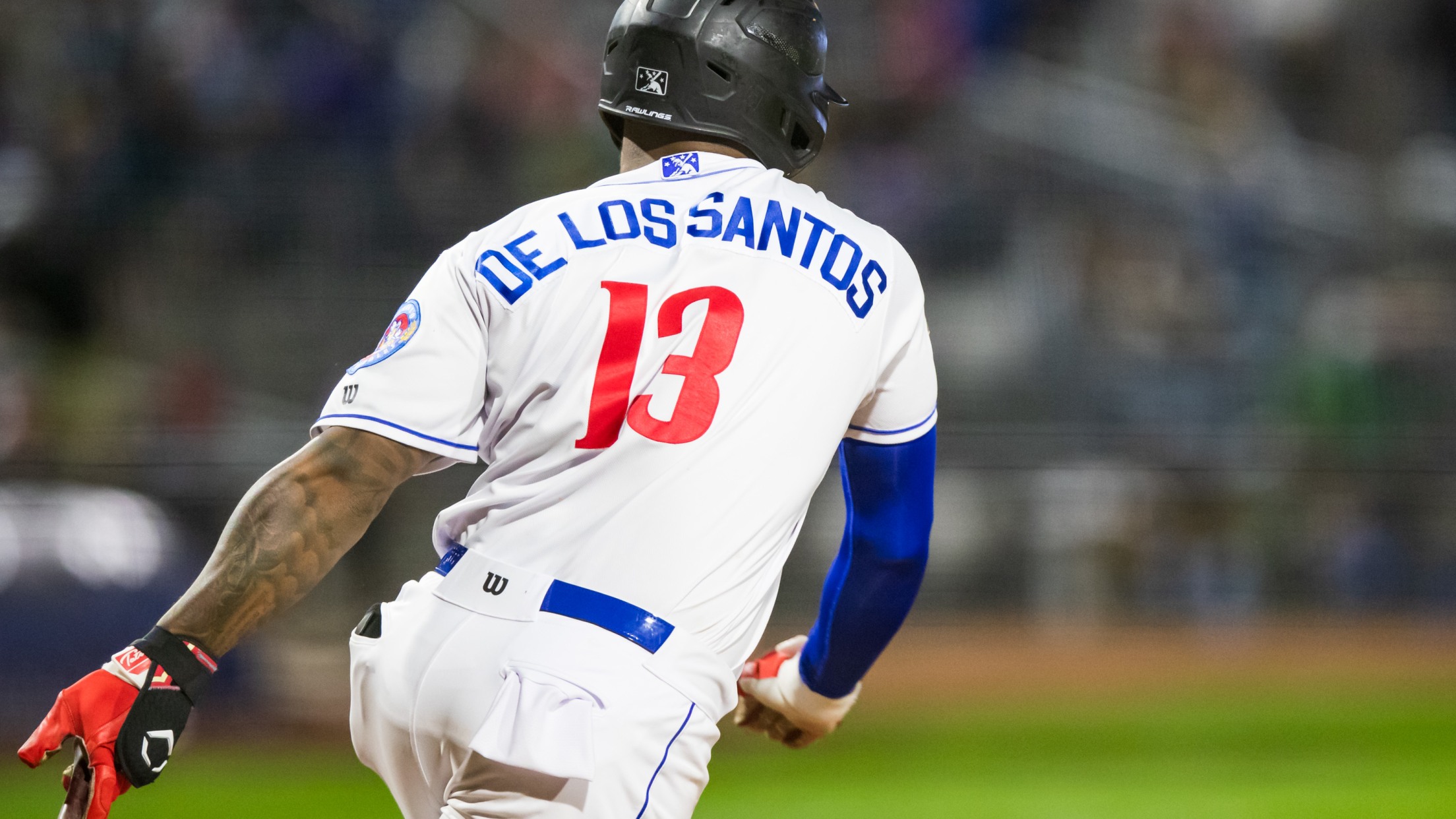 Amarillo, Texas (May 9, 2023) – The Amarillo Sod Poodles dropped game one in a back-and-forth battle to the Midland RockHounds, 11-9, which saw seven homers across both clubs. 10 of Midland's 11 runs were achieved via the long ball with Amarillo successfully out hitting the RockHounds 13-9. Jamison Hill
Amarillo, Texas (May 9, 2023) – The Amarillo Sod Poodles dropped game one in a back-and-forth battle to the Midland RockHounds, 11-9, which saw seven homers across both clubs. 10 of Midland's 11 runs were achieved via the long ball with Amarillo successfully out hitting the RockHounds 13-9.
Jamison Hill retired the side in the first inning but the RockHounds secured an early jump with a lead-off solo shot in the top of the second and a three-run homer in the next frame for a four run buffer over Amarillo.
The Soddies cut the deficit to two runs in the bottom of the fourth. Jordan Lawlar mashed a lead-off homer to secure Amarillo's first score. Roby Enriquez and Juan Centeno trailed with knocks of their own to plant them on the corners. Adrian Del Castillo sent a ball to deep left field which was good enough to plate Enriquez and make it a 4-2 game.
Jamison Hill was relieved of pitching duties in the top of the fifth with Jackson Goddard taking his place and logging a 1-2-3 inning. Hill's final line read 4.0 IP, 4 R, 4 ER, 3 H, 5 BB, 2 K.
The RockHounds' bats came back to life in the top of the sixth. Midland swatted three two-run homers and muscled their way to an eight run spot over Amarillo.
Enriquez started the bottom half with a lead-off double and was pushed across the dish by a Centeno RBI single. Tim Tawa secured Centeno's return home with another RBI single and shortened the RockHounds lead to 10-4.
Following a hitless top of the seventh from Jake Rice, Amarillo burned another run into the scorebook in the home frame. A Kevin Vicuna lead-off walk and Bliss's second double of the contest gave the club runners on second and third. Enriquez capitalized and scored Vicuna with a hard hit ground ball to the right side of the infield.
A lead-off walk in the next away frame followed by a pair of stolen bags and a throwing error was good for another RockHound score.
The Soddies' bats cut the lead to just four runs in the eighth. Deyvison De Los Santos got the ball rolling with a lead-off single followed by a Del Castillo walk. In his Double-A and Soddies debut, Jarrod Watkins smoked a ball in the gap for a stand-up triple to bring home two more Sod Poodles.
Hugh Fished plugged a goose egg defensively to bring the Soddies back up to the plate for their final offensive opportunity. A lead-off base hit from Lawlar ignited the rally which, following a pair of strikeouts, was trailed by a De Los Santos two-out bomb. However, that would be the extent of Amarillo's damage as they fell, 11-9, in game one.
The Amarillo Sod Poodles return on Wednesday as they look to even out their six-game home stand in game two at HODGETOWN. First pitch is slated for 7:05 p.m.
NOTES:
GHILLIE IN THE BLISS: Ryan Bliss went 2-for-5 and sniped two doubles. It was his club-best 16th multi-hit performance this season and his third time logging multiple XBH in a contest. Dating back to 8/4/2022 with Hillsboro, the former Auburn Tiger has hit safely in 40 of his last 46 games played with 24 of those games seeing at least one XBH come off of his bat. Across this date range, Bliss has mashed 15 doubles, four triples and eight home runs. At the time of the final out, Bliss ranked second in AVG (.385, 42-for-109), fourth in OBP (.407), second in SLG (.624) and hits and first in doubles (10), XBH (16) and total bases (68) across the Diamondbacks organization.
HELLO, OLD FRIEND: Jackson Goddard relieved 1.2 innings and conceded four earned runs on three hits and one walk while punching out one batter. Two of Goddard's three hits allowed left the park, appearing in 19 straight games without surrendering a home run with his last home run being allowed on 7/8/2022 with Hillsboro. Additionally, the right-hander has not conceded multiple home runs in a contest since he gave up a pair of dingers on 5/13/2019 with Kane County.
IN CENTENO STYLE: Juan Centeno went 2-for-5 with an RBI and a run scored. The lefty-bat has now safely hit in nine of his last 13 games played dating back to 4/19/23 @ NWA with seven of those games being multi-hit performances. The former World Series champion is posting the second highest AVG (.318, 21-for-66), third most hits and second highest OBP (.378) on the club among active players with at least 15 games played.
THE LAW-NG BALL: Jordan Lawlar went 2-for-5 with a home run, RBI and two runs scored. Lawlar's long ball was his fifth of the year which ties first on the club and 10th in the Texas League. The bomb is also good for his first blast in nine games with his last being logged on 4/26/23 versus Frisco. Lawlar has now smoked three of his five bombs and 11 of his 17 hits while at HODGETOWN this season.
ROBY HUNTS RIGHTIES: Roby Enriquez went 2-for-5 with a double, RBI, and two runs scored. The Puerto Rico native has launched all of his two baggers off of right handed pitching this season with 17 of his 19 hits and all seven of his RBI following suit. Additionally, Enriquez has now swatted four of his five doubles this season at home while also scoring eight of his 12 runs in the same manner.
ADIOS FROM DE LOS SANTOS: Deyvison De Los Santos went 2-for-5 with a home run, two RBI and two runs scored. The 19-year-old's multi-hit performance is his 7th this season and first through six games in the month of May. All of the D.R. native's dingers (3) this season as well as all of his RBI (9) have been launched at HODGETOWN with 11 of his 13 runs scored falling in the same category. De Los Santos is now hitting at a .333 clip (15-for-45) while swinging at home during the campaign. Among club mates with at least 10 games played in HODGETOWN this season, he ranks third in average, second in hits, third in total bases (25) and fourth in RBI.