Berroa Honored as TL Pitcher of the Month
Right-hander allowed only three earned runs in more than 20 innings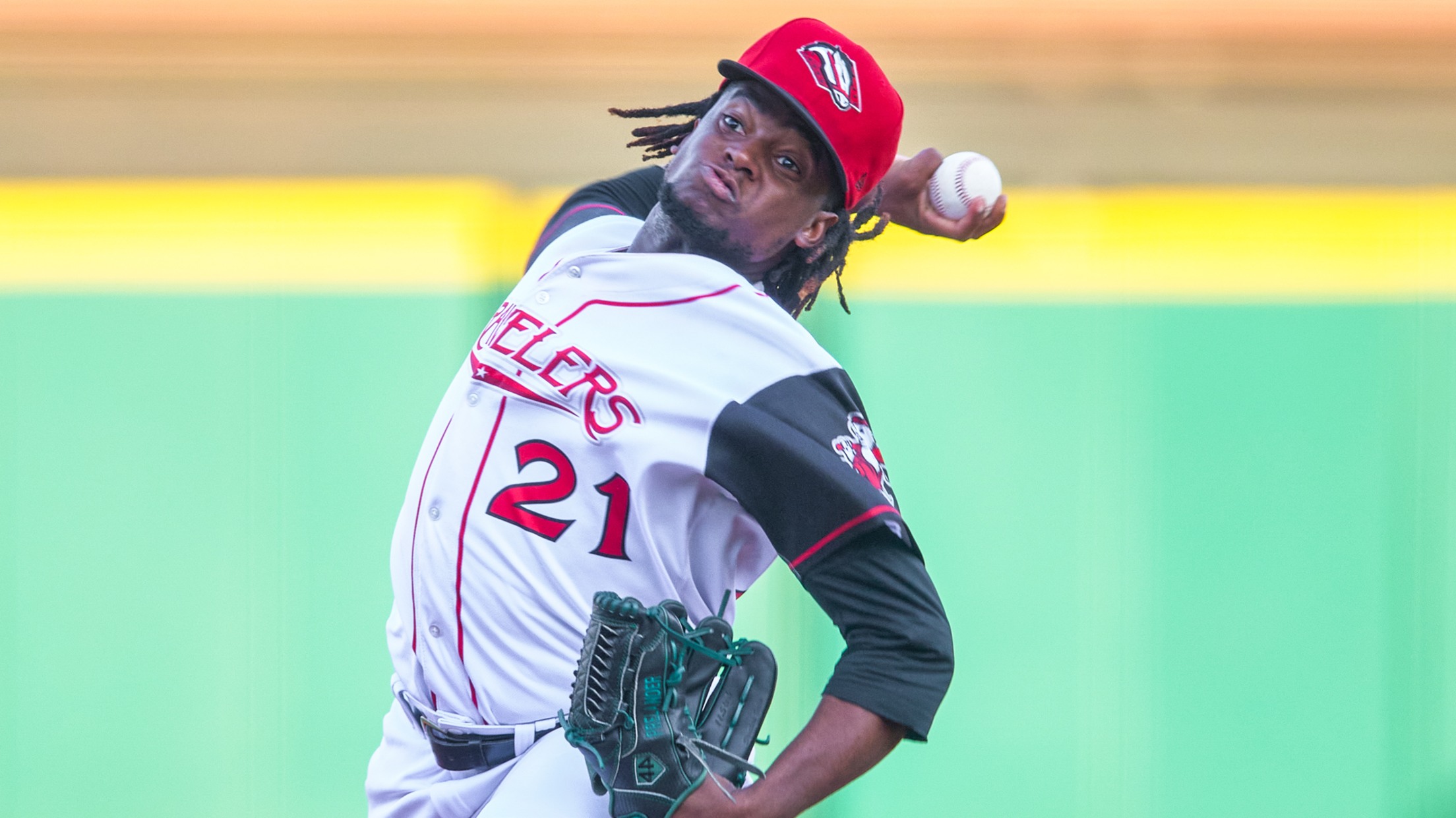 Prelander Berroa was named the Texas League Pitcher of the Month for August it was announced by Minor League Baseball. He was 2-0 with a 1.33 ERA in 20.1 innings over five starts in the month. He posted 32 strikeouts against only 12 walks while holding opponents to just eight
Prelander Berroa was named the Texas League Pitcher of the Month for August it was announced by Minor League Baseball. He was 2-0 with a 1.33 ERA in 20.1 innings over five starts in the month. He posted 32 strikeouts against only 12 walks while holding opponents to just eight hits and a .116 batting average. On August 12, Berroa was the starting and winning pitcher when the Travelers no-hit the Northwest Arkansas Naturals at Dickey-Stephens Park. He worked five innings issuing only two walks and striking out 11 while throwing 78 pitches. The 11 strikeouts were a season high for a Travs hurler. This is the third league Pitcher of the Month award for a Traveler this season joining Taylor Dollard in June and Emerson Hancock in July.
Through his first seven starts with Arkansas, Berroa is 2-1 with a 3.00 ERA over 27 innings while striking out 40 and holding opponents to a .143 batting average. Overall in 20 starts this season between the High-A and Double-A levels Berroa has a 4-3 record with a 2.33 ERA. The right-hander has totaled 92.2 innings, striking out 137 and holding opponents to a .150 batting average.
Berroa was acquired by the Seattle Mariners organization in a trade with the San Francisco Giants in exchange for infielder (and former Traveler) Donovan Walton on May 11 of this year. He was originally signed by the Minnesota Twins as an international free agent in July of 2016. The 22-year old is a native of Santo Domingo, Dominican Republic.
The Travelers return home next Tuesday for the final six home games of the season September 13-18. A full list of game times and promotions can be found at travs.com.
Founded in 1901, the Arkansas Travelers are the Double-A affiliate of the Seattle Mariners and call Dickey-Stephens Park in North Little Rock home. For all the latest information with the club and events at the ballpark, log on to travs.com or follow the Travelers on Facebook (Arkansas Travelers), Instagram (@artravs) and Twitter (@artravs). The Travelers have a clear bag policy for all events.