Dollard Pitches Travs To Win In Tulsa
Travs start the second half with two victories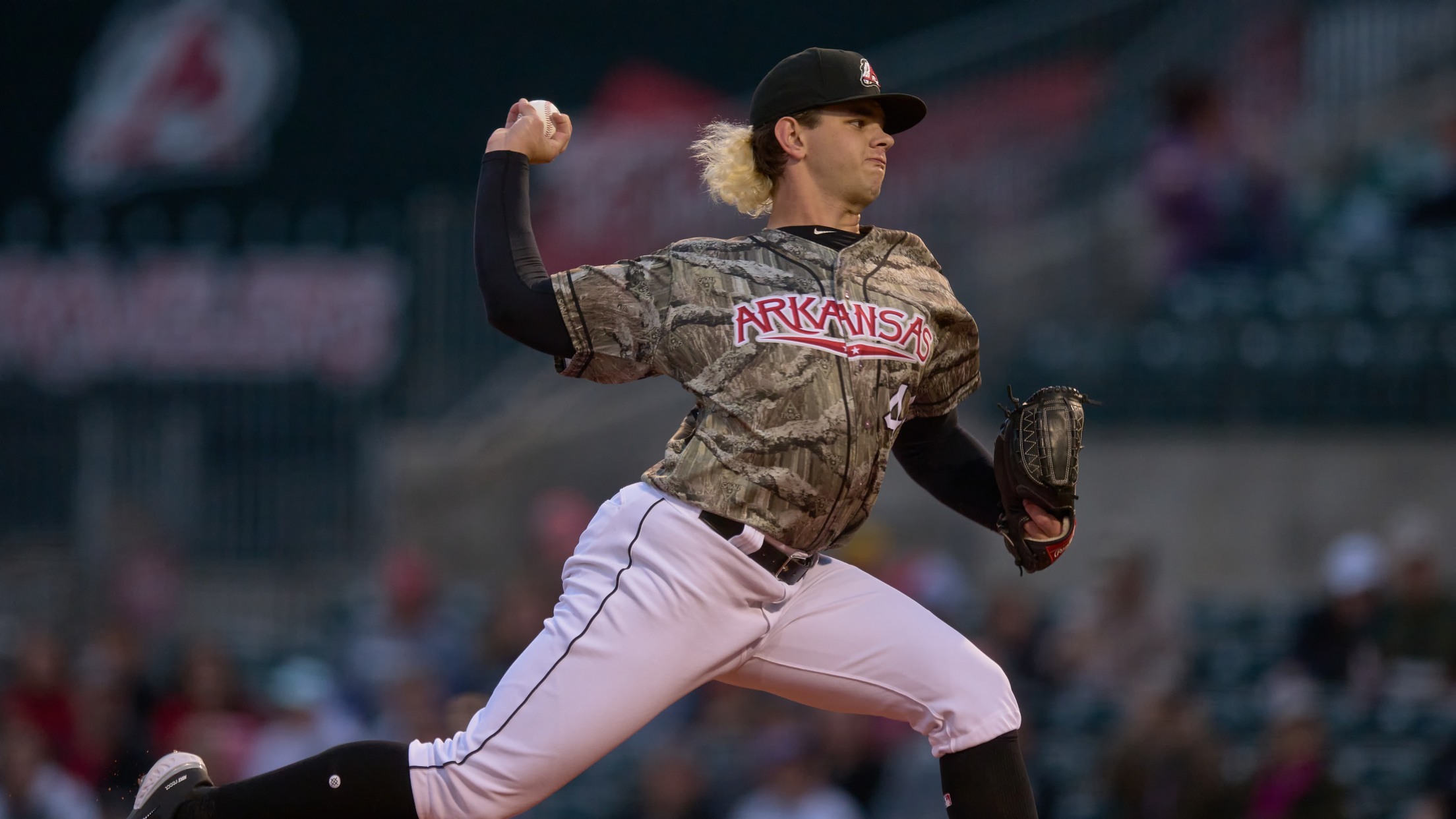 Taylor Dollard has won six consecutive starts. (Mark Wagner)
Tulsa, OK—Taylor Dollard pitched seven stellar innings and won his sixth consecutive start as the Arkansas Travelers defeated the Tulsa Drillers 7-3 on Wednesday night. For the second consecutive night, the Travs had to rally from an early deficit after put up a pair in the first inning. Arkansas scored
Tulsa, OK—Taylor Dollard pitched seven stellar innings and won his sixth consecutive start as the Arkansas Travelers defeated the Tulsa Drillers 7-3 on Wednesday night. For the second consecutive night, the Travs had to rally from an early deficit after put up a pair in the first inning. Arkansas scored three times in the fourth inning to get the lead and never looked back. Dollard retired 13 in a row at one point and 19 of the final 20 hitters he faced, finishing with eight strikeouts and no walks. The offense banged out 10 hits and scored in three of the last four innings to put the game away.
Moments That Mattered
* Cade Marlowe hit a clutch two out single with the bases loaded in the fourth inning on the first pitch from reliever Alec Gamboa driving in two and then a third run scored on the play when the throw home sailed all the way to the screen.
* Tulsa did bring the tying run to the plate in the eighth inning but Devin Sweet struck out clean up hitter Andy Pages to end the threat.
Notable Travs Performances
* CF Cade Marlowe: 3-3, BB, 3 RBI, SB
* RHP Taylor Dollard: Win, 7 IP, 4 H, 2 R, 8 K
News and Notes
* Dollard's eight strikeouts matched his season high but it was also the first time this season he allowed more than one earned run in a start. His minor league best ERA went up to 0.99.
* Marlowe is now tied with Jake Scheiner for the team lead with 44 RBIs.
Up Next
Game three of the series is Thursday night in Tulsa with right-hander Connor Jones (4-5, 4.59) getting the start. First pitch is at 7:05 and the game will be broadcast on 93.3 The Fish, the First Pitch App and milb.tv.