Travs Blast 3 More Homers in Win at Springfield
Every batter registers at least one hit in the victory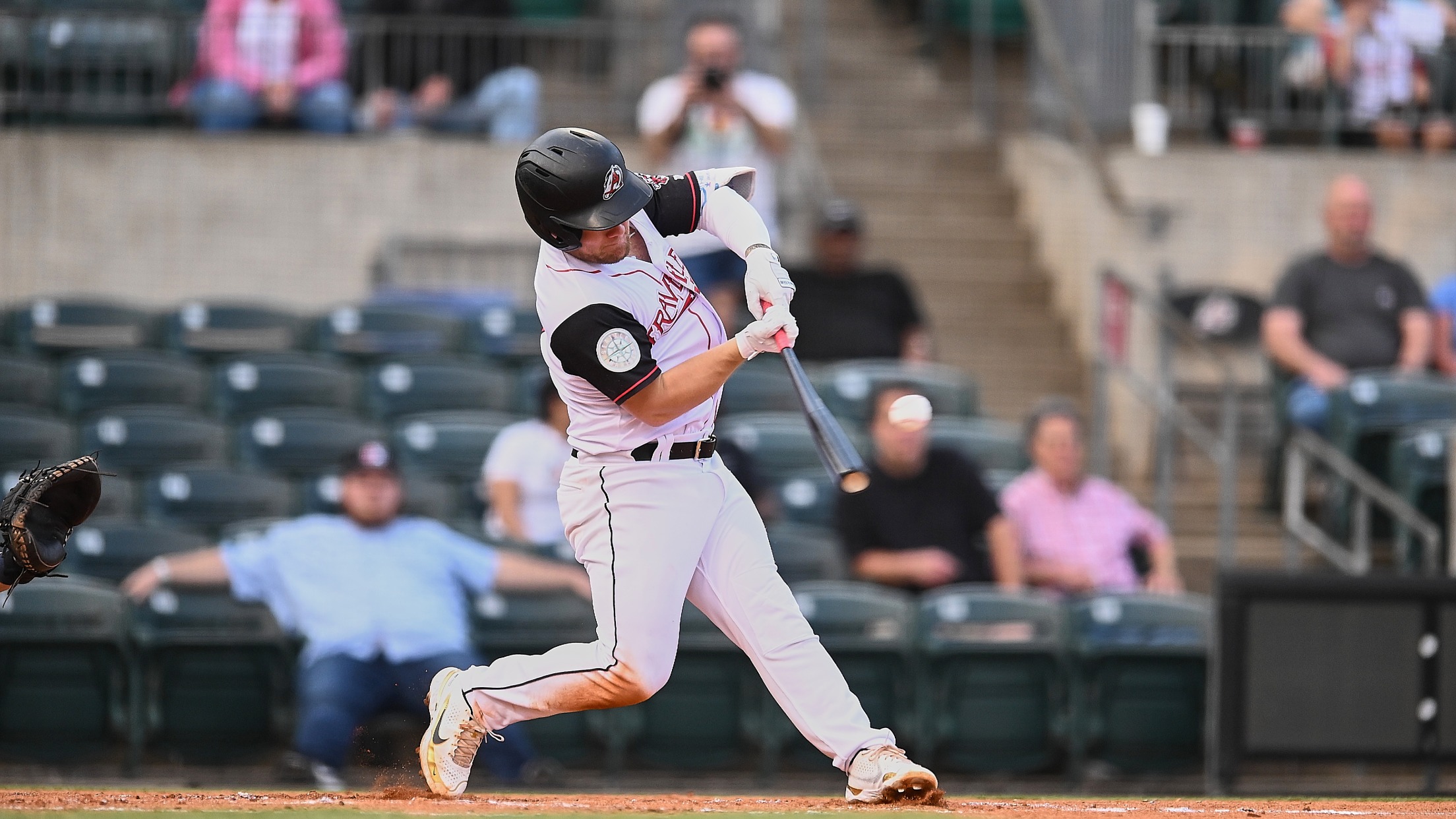 Kaden Polcovich had two hits including a homer (Mark Wagner)
Springfield, MO—The Arkansas Travelers posted another strong offensive performance to get past the Springfield Cardinals, 8-3, on Saturday night. For the second straight game, the Travs hit three home runs among a total of 11 hits on the night. Cade Marlowe, Jake Scheiner and Kaden Polcovich connected on the long
Springfield, MO—The Arkansas Travelers posted another strong offensive performance to get past the Springfield Cardinals, 8-3, on Saturday night. For the second straight game, the Travs hit three home runs among a total of 11 hits on the night. Cade Marlowe, Jake Scheiner and Kaden Polcovich connected on the long balls as all nine Travs in the lineup had at least one hit. Emerson Hancock delivered a solid four innings in the start before a bullpen relay of Ben Onyshko, Dayeison Arias, Braden Shipley (2 IP) and Travis Kuhn closed out the game.
Moments That Mattered
* Cade Marlowe hit an opposite field two-run homer in the fourth inning that put the Travs on top for good.
* Arkansas put the game away with a three-run sixth inning capped by a two-run blast from Polcovich to right-center.
Notable Travs Performances
* 2B Kaden Polcovich: 2-5, run, HR, 3 RBI
* CF Tanner Kirwer: 2-4, 2 runs, 2B
News and Notes
* Arkansas matched their season high with six extra base hits, three home runs and three doubles.
* Four Travs pitchers combined to retire 13 in a row at one point in the game.
Up Next
Arkansas looks to close out the series with another win on Sunday as right-hander Taylor Dollard (2-2, 1.09) makes the start against rehabbing big league righty Jack Flaherty. First pitch is at 5:35 and the game will be broadcast on 93.3 The Fish, the First Pitch App and milb.tv.