Adrian Chaidez Named SAL Pitcher of the Week
Tourists Right-Hander Spun Six Perfect Innings at Jersey Shore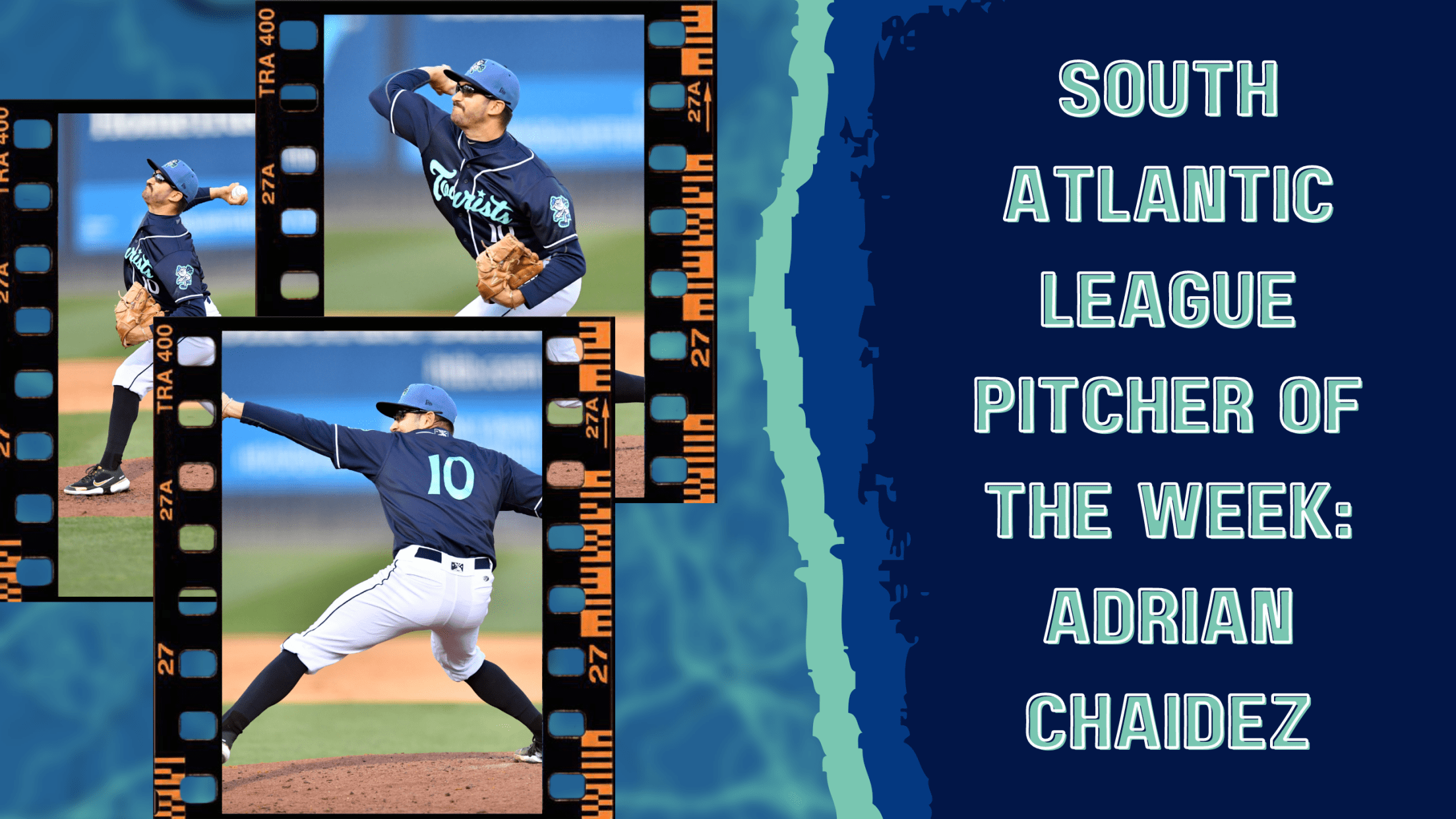 ASHEVILLE- The Asheville Tourists received some early season hardware on Monday when pitcher Adrian Chaidez was named the South Atlantic League Pitcher of the Week for the week of April 18-24. Chaidez is the first Tourists Pitcher to win the award since Ryan Rolison took home the award over three
ASHEVILLE- The Asheville Tourists received some early season hardware on Monday when pitcher Adrian Chaidez was named the South Atlantic League Pitcher of the Week for the week of April 18-24. Chaidez is the first Tourists Pitcher to win the award since Ryan Rolison took home the award over three years ago.
Adrian made one appearance during the week; a start on April 20 at Jersey Shore. Chaidez pitched a career-high six innings, surrendered no hits, no runs, and no walks while striking out nine. His six perfect innings helped Asheville to a 3-2 victory over the BlueClaws. It was his first ever start as a professional.
Chaidez was drafted by the Houston Astros in the 15th Round of the 2021 draft out of UCLA. Adrian is 22 years old from South Gate, California and was a member of the 2021 Pac-12 All-Conference Team.
The Asheville Tourists open up a six-game homestand against the Winston-Salem Dash on Tuesday night; Chaidez is slated to take the mound.