Dingers with Dad coming to ABC Supply Stadium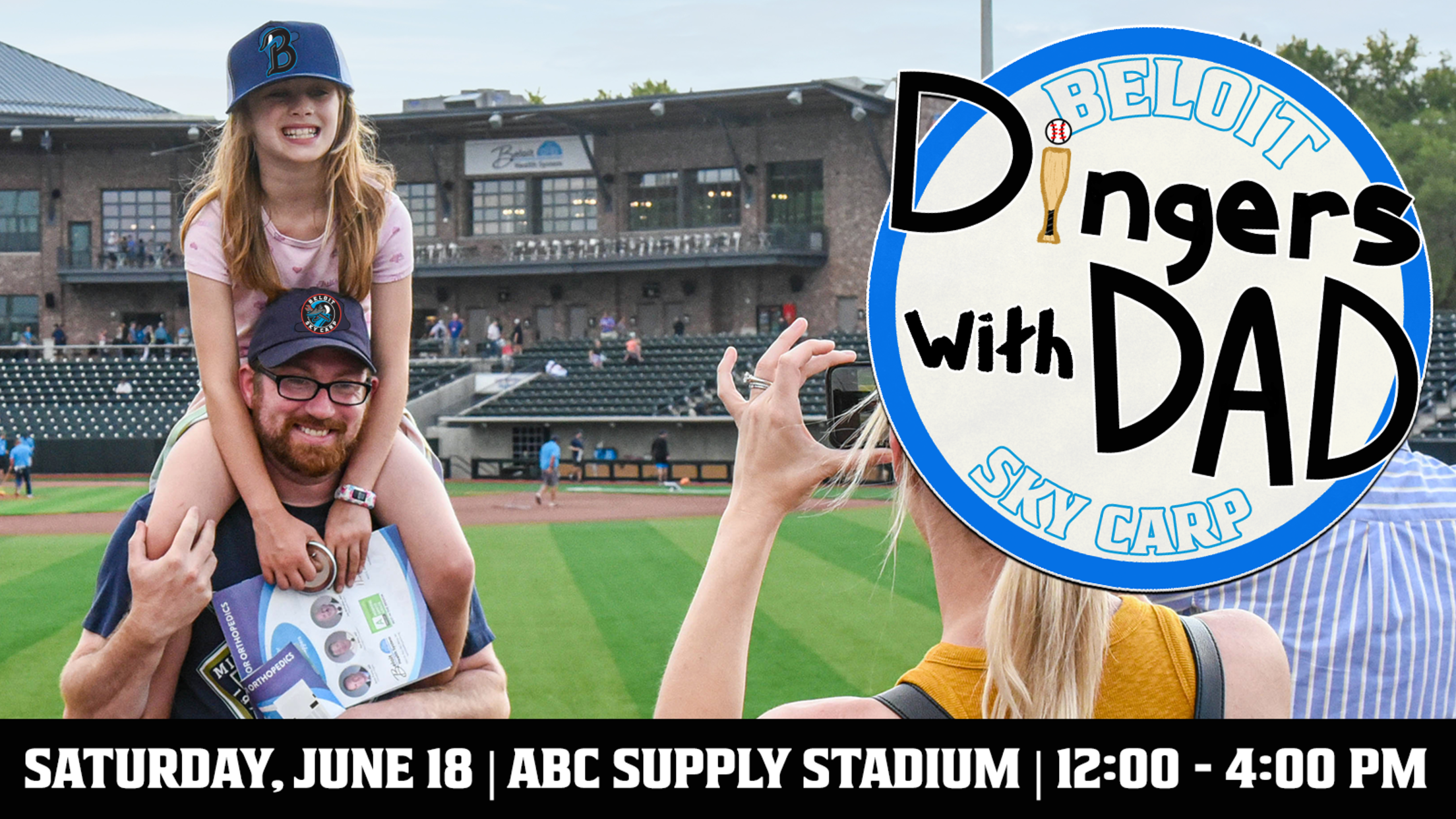 BELOIT, WI – Any interest in adding a little activity to the traditional Father's Day fare? The Beloit Sky Carp have an outstanding opportunity that is sure to make this Father's Day a truly memorable one! Dingers With Dad is a special promotion that allows children and their fathers to
BELOIT, WI – Any interest in adding a little activity to the traditional Father's Day fare? The Beloit Sky Carp have an outstanding opportunity that is sure to make this Father's Day a truly memorable one!
Dingers With Dad is a special promotion that allows children and their fathers to take batting practice on the field at ABC Supply Stadium on Saturday, June 18.
The ticket package is $35 for dads and $20 for children 12 and under. The 'dad' package includes​ a batting practice slot, a classic concessions meal (choice of hot dog, brat or hamburger), and an inaugural season t-shirt and hat.
The $20 child package includes a batting practice slot, plus a classic concessions meal.
A batting practice slot is good for ten (10) swings in the batter's box. Our new mascot will be joining in the fun with a photo booth and a coloring station for the kids who would rather not take batting practice.
Tickets for the event can be purchased at Skycarp.com. Slots are available from 12:00 - 4:00 PM. Click here for tickets.
The Beloit Sky Carp are the High-A Affiliate of the Miami Marlins and play their games at ABC Supply Stadium -- the heart of the Riverbend District.
Get tickets at SkyCarp.com or call the Box Office at 608-362-2272.
Follow the Sky Carp on Twitter at @BeloitSkyCarp, on Instagram at @BeloitSkyCarp, and like them on Facebook via www.facebook.com/SkyCarpBaseball.