Johnson, Sky Carp take series opener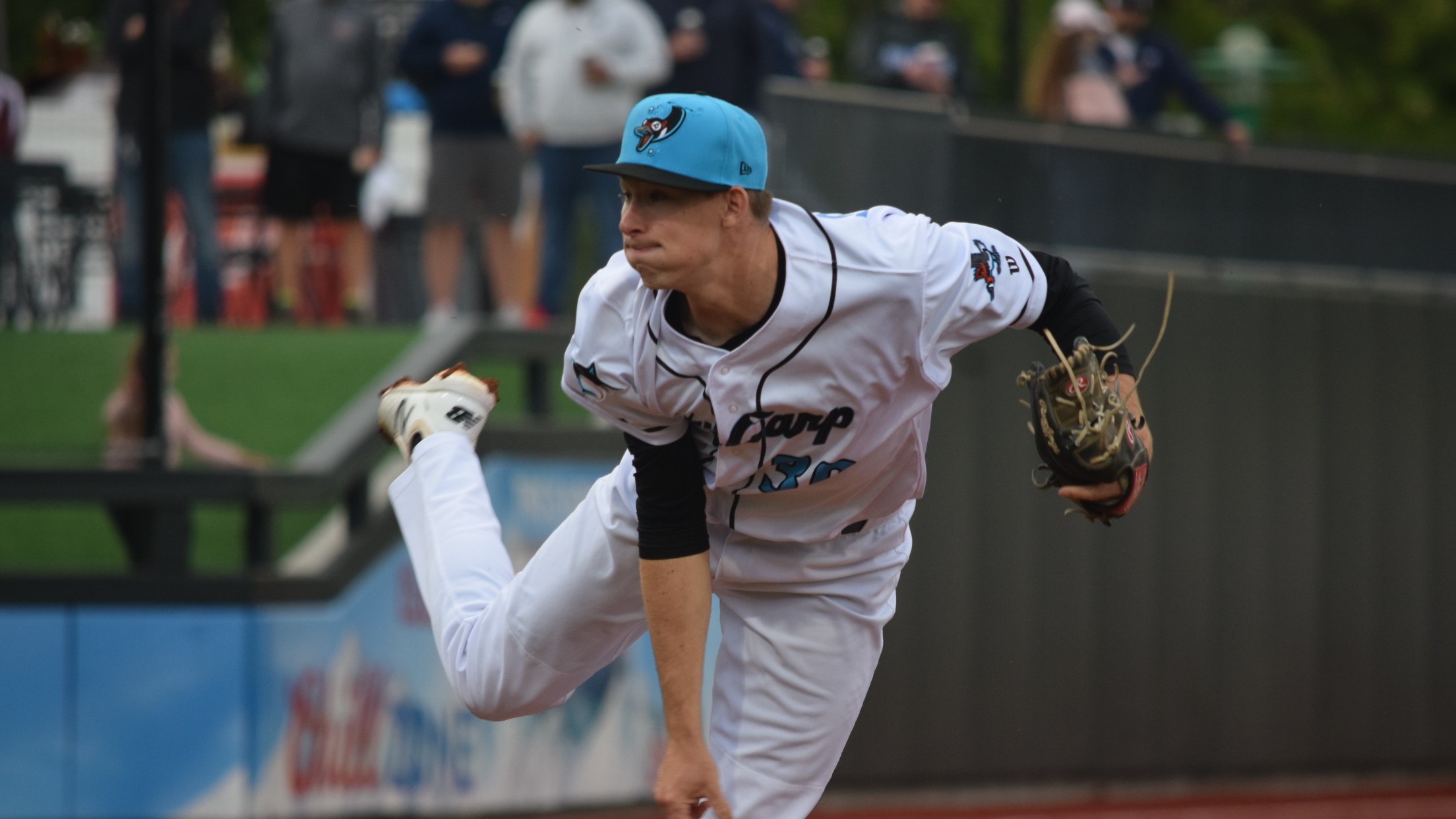 BELOIT – The doctor was in session Tuesday night. Beloit Sky Carp starting pitcher M.D. 'Doc' Johnson pitched seven innings and allowed just one run on four hits in Beloit's 2-1 victory Tuesday night before an enthusiastic crowd at ABC Supply Stadium. Johnson struck out nine and walked just one
BELOIT – The doctor was in session Tuesday night.
Beloit Sky Carp starting pitcher M.D. 'Doc' Johnson pitched seven innings and allowed just one run on four hits in Beloit's 2-1 victory Tuesday night before an enthusiastic crowd at ABC Supply Stadium.
Johnson struck out nine and walked just one in a masterful performance. Chandler Jozwiak and Sean Reynolds each logged scoreless innings out of the bullpen to preserve the victory for Johnson.
The Sky Carp picked up their first run in the fourth inning when Davis Bradshaw rifled a single to right field to plate Victor Mesa Jr.
After Lansing evened the game up with a run in the sixth, Bennett Hostetler knocked home Nasim Nunez with a sacrifice fly for the go-ahead run.
The victory represented the first win in a series opener for Beloit this season.
The Sky Carp and Lugnuts will continue their six-game series Wednesday night when the teams will meet at 6:35, with the gates to ABC Supply Stadium opening at 5:30.
Visit skycarp.com for tickets.
The Beloit Sky Carp are the High-A Affiliate of the Miami Marlins and play their games at ABC Supply Stadium -- the heart of the Riverbend District.
Get tickets at SkyCarp.com or call the Box Office at 608-362-2272.
Follow the Sky Carp on Twitter at @BeloitSkyCarp, on Instagram at @BeloitSkyCarp, and like them on Facebook via <a href="http://www.facebook.com/SkyCarpBaseball" target="blank">www.facebook.com/SkyCarpBaseball_.