Sky Carp even series with Chiefs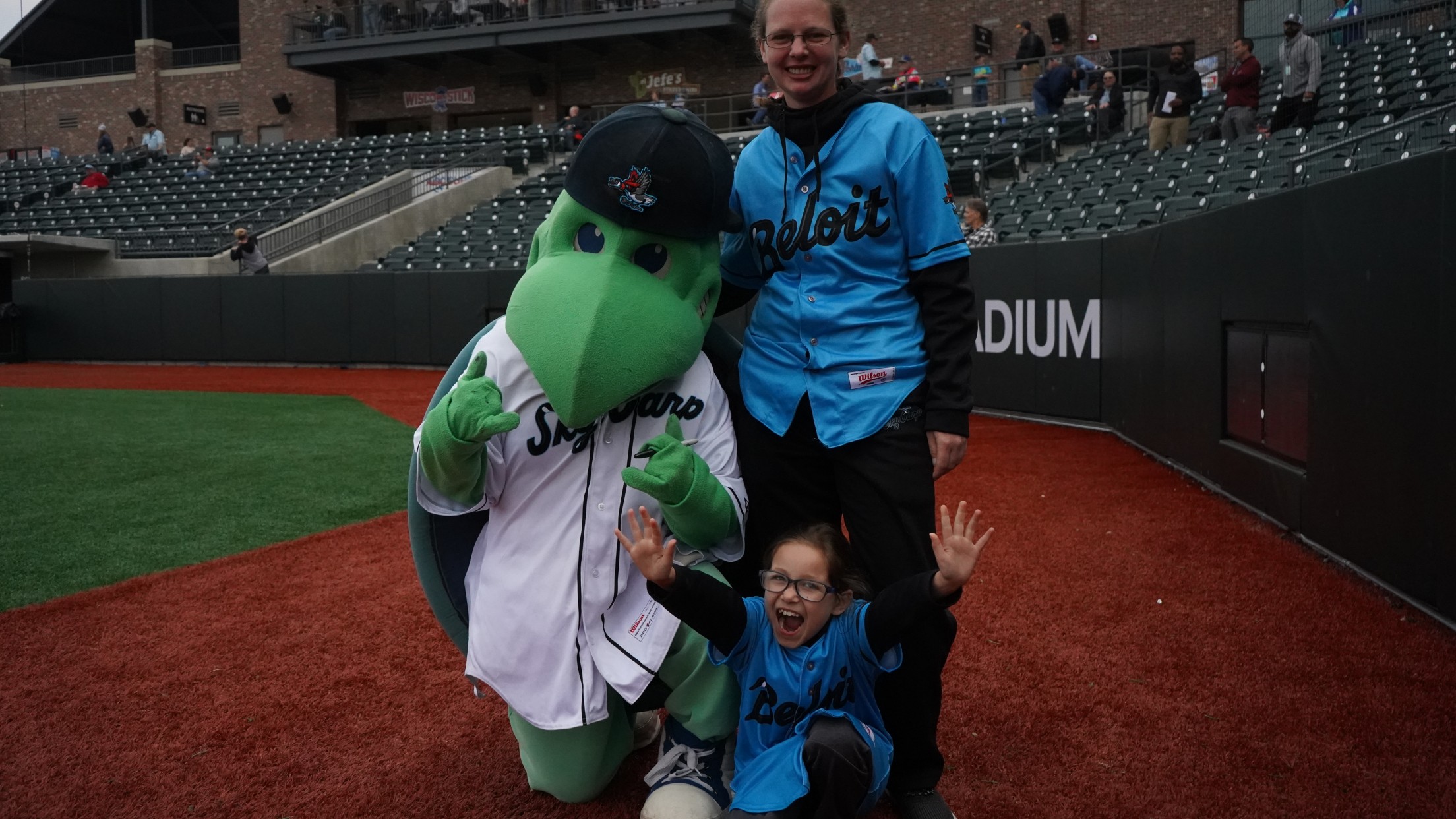 BELOIT -- The Beloit Sky Carp evened their series with visiting Peoria on Wednesday night with a crisp 4-1 victory over the Chiefs. Beloit trailed 1-0 until the bottom of the sixth inning, when Cody Morissette launched his fifth home run of the season, a laser into right-center field, that
BELOIT -- The Beloit Sky Carp evened their series with visiting Peoria on Wednesday night with a crisp 4-1 victory over the Chiefs.
Beloit trailed 1-0 until the bottom of the sixth inning, when Cody Morissette launched his fifth home run of the season, a laser into right-center field, that sent the gathered crowd into an extended ovation and tied the game at 1-1.
The Sky Carp weren't satisfied with the equalizer, as Bennett Hostetler doubled home Victor Mesa. Then, Dalvy Rosario chased Hostetler home with a double of his own to make it 3-1, which lead to a hearty "Davly" chant from the fired-up crowd.
Beloit capped the scoring in the seventh inning when Morissette hit an RBI double to plate Kyler Castillo.
The Sky Carp pitching was terrific all evening, with starter Pat Monteverde allowing just one run in 5 2-3 innings. Tyler Mitzel (2-1), Jackson Rose and Sean Reynolds all threw up goose eggs on the scoreboard (pun very much intended), with Reynolds picking up his third save of the season to close things out.
Beloit will continue its 12-game homestand Thursday night with a 6:35 p.m. game against the Chiefs. It's Thirsty Thursday at ABC Supply Stadium, meaning $2 12-ounce drafts of Busch Light and PBR all night long. The forecast calls for a lot of sunshine and temperatures in the 80's. Visit Skycarp.com for tickets.
The Beloit Sky Carp are the High-A Affiliate of the Miami Marlins and play their games at ABC Supply Stadium -- the heart of the Riverbend District.
Get tickets at SkyCarp.com or call the Box Office at 608-362-2272.
Follow the Sky Carp on Twitter at @BeloitSkyCarp, on Instagram at @BeloitSkyCarp, and like them on Facebook via <a href="http://www.facebook.com/SkyCarpBaseball" target="blank">www.facebook.com/SkyCarpBaseball_.