Sky Carp release 2023 schedule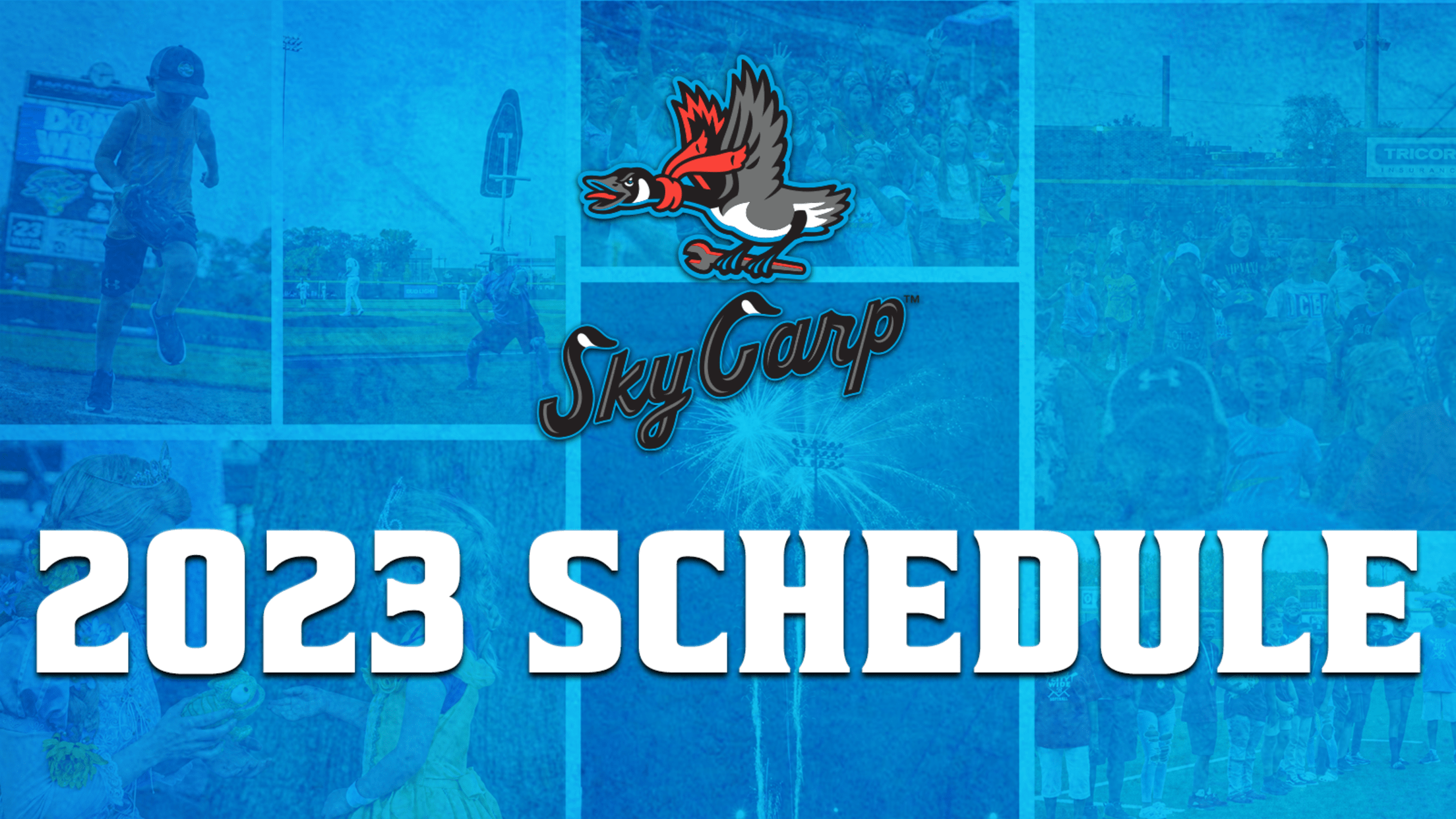 BELOIT -- On the heels of a record-breaking season at ABC Supply Stadium, the Beloit Sky Carp are excited to announce their 2023 regular season schedule. "As the 2022 season comes to a close at ABC Supply Stadium, we are excited to begin looking ahead to the 2023 season," team
BELOIT -- On the heels of a record-breaking season at ABC Supply Stadium, the Beloit Sky Carp are excited to announce their 2023 regular season schedule.
"As the 2022 season comes to a close at ABC Supply Stadium, we are excited to begin looking ahead to the 2023 season," team president Zach Brockman said. "Our staff is already hard at work developing a creative, action-packed, family-fun promotional schedule for the upcoming season."
Sky Carp fans, who helped the team set an all-time franchise attendance record in 2022, won't have to wait long to welcome their in-state rivals, the Wisconsin Timber Rattlers. Beloit opens the season with a three-game weekend series against the Timber Rattlers, an affiliate of the Milwaukee Brewers.
The season's first series will begin on Friday, April 7. Following the three-game set, the schedule reverts to the form it has taken since the 2021 season: six-game series, with Monday being the team's mandatory off day each week.
The Sky Carp will host the South Bend Cubs from June 28-July 3, with a special Monday contest on the third, which will no doubt feature a fantastic fireworks display that our loyal fans became accustomed to in the 2022 season.
While familiar foes dot the schedule, the Sky Carp will welcome in Great Lakes, a Los Angeles Dodgers affiliate, from May 30-June 4, and Lake County, a Cleveland Guardians affiliate, from August 22-27. Neither team has visited ABC Supply Stadium to this point.
The Sky Carp will close their home slate with a six-game series against the Timber Rattlers, with the finale taking place on September 3.
Game times and a full promotional schedule will be announced in the coming months. Season memberships and mini plans are on-sale now, and single game tickets will become available in the spring of 2023. For all the details, go to SkyCarp.com, or call the Box Office at 608-362-2272 to purchase your 2023 season tickets.