Sky Carp take fourth straight win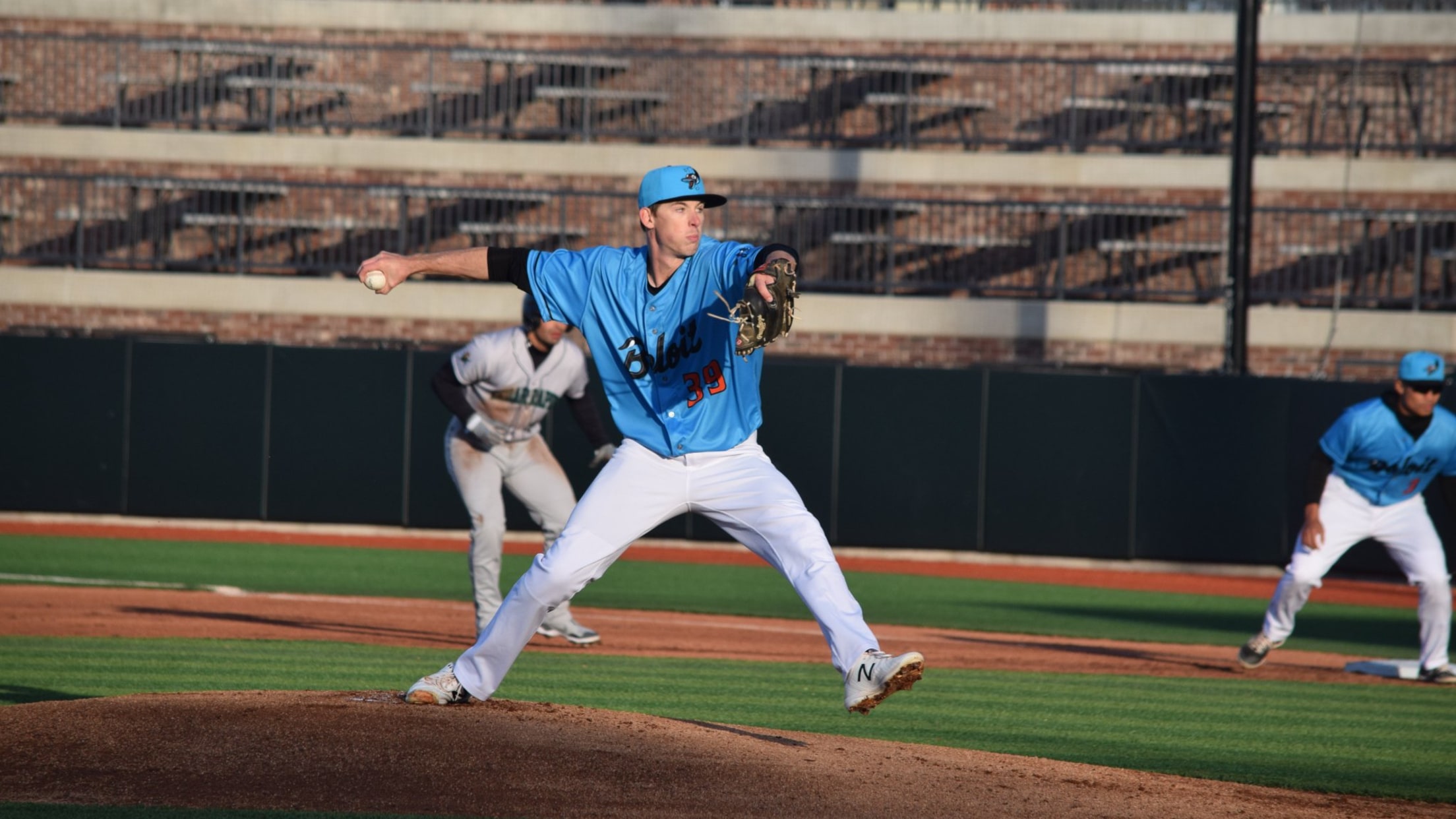 Beloit righty MD Johnson needed just one run of support from his offense to collect his first win of the season, as the Sky Carp beat Great Lakes 1-0 on Wednesday night at Dow Diamond. In the best outing of the season by a Beloit starter, Johnson allowed just two
Beloit righty MD Johnson needed just one run of support from his offense to collect his first win of the season, as the Sky Carp beat Great Lakes 1-0 on Wednesday night at Dow Diamond.
In the best outing of the season by a Beloit starter, Johnson allowed just two hits while striking out six and walking none in seven innings.
After squandering a bases-loaded, no out opportunity in the top of the first, Beloit baserunners were hard to come by. The Sky Carp tallied just one hit – a third inning single from Bennett Hostetler.
The lone run of the ballgame came in the top of the 7th, thanks to crafty baserunning from JD Orr. After drawing a one-out walk, Orr stole second. On the next pitch, Orr dashed for third, drawing a throw into left field by the catcher Ryan January, which allowed Orr to score easily.
The Sky Carp bullpen backed up Johnson's effort, as Justin Evans tossed a scoreless 8th and Sean Reynolds notched his second save of the season with a 1-2-3 9th inning.
The victory is Beloit's fourth in a row – their longest win streak of the season.
They'll look to stay hot tomorrow with a doubleheader starting at 5:05 ET. The second game will start approximately 30 minutes after the completion of the first 7-inning contest. Fans can listen to all the action on the Big Radio app.