Bowie Blasts Past Erie to Win Fourth-Straight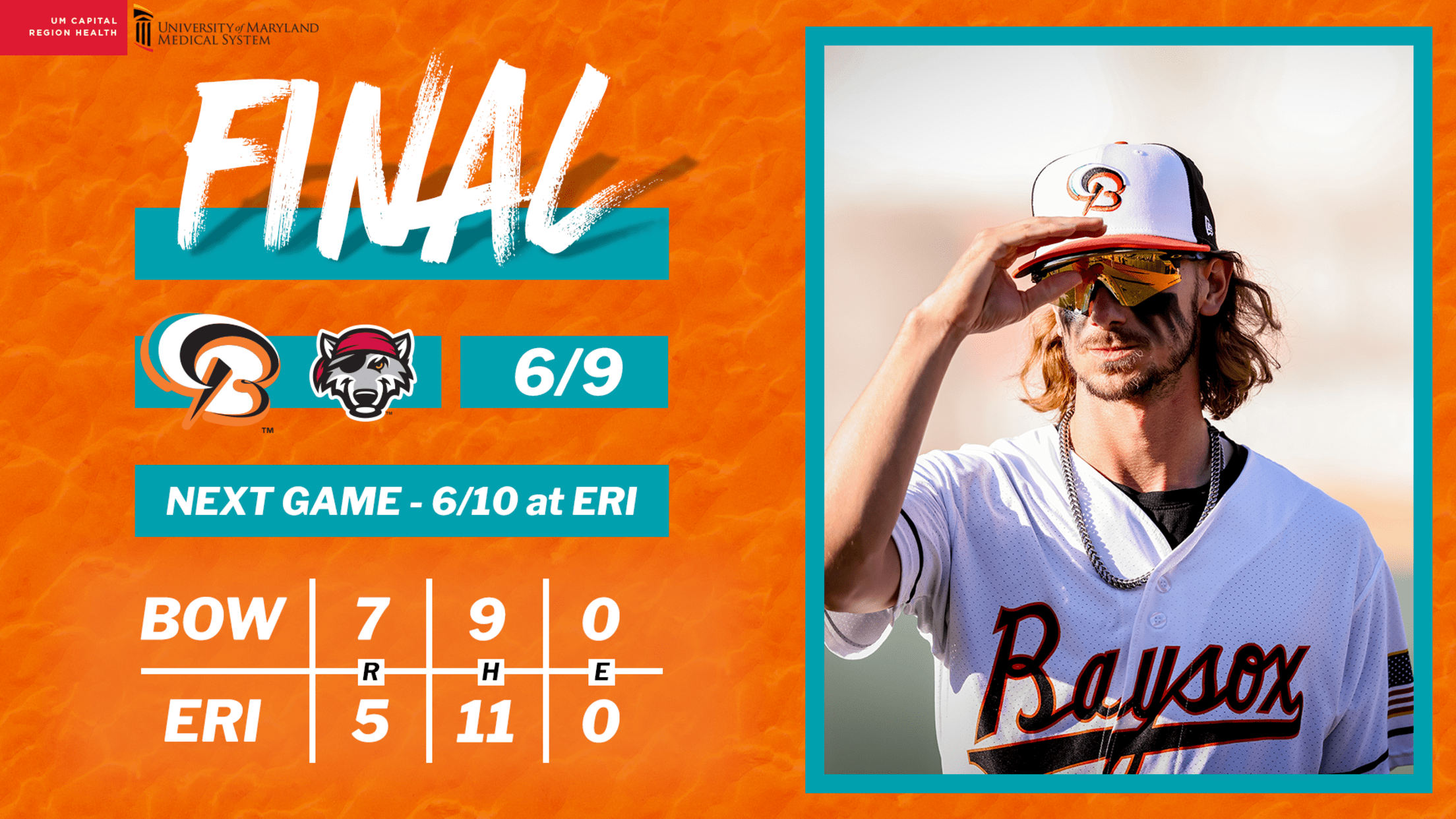 BOX SCORE ERIE, PA – The Bowie Baysox captured their third series of the season on Friday night, and extended their win-streak to a season-long four-consecutive games as they took down the Erie SeaWolves 7-5. Zach Watson and Shayne Fontana carried the offense for the Baysox, as Watson delivered a
ERIE, PA – The Bowie Baysox captured their third series of the season on Friday night, and extended their win-streak to a season-long four-consecutive games as they took down the Erie SeaWolves 7-5. Zach Watson and Shayne Fontana carried the offense for the Baysox, as Watson delivered a pair of two-run home runs, and Fontana drove in three runs.
It was another early lead for the Baysox, as they delivered a pair of home runs in the second inning. Shayne Fontana took the first pitch of the frame over the right field wall, and Zach Watson followed later with a two-run blast. The offense was stalled for a few innings by Erie's Sawyer Gipson-Long, as the right-hander struck out eight batters into the eighth inning. Erie had taken a 4-3 lead while Gipson-Long (L, 5-4) was one out away from finishing a quality start, but Watson flipped the score with his second two-run home run of the night, putting Bowie back ahead.
Bowie had fallen behind from their early lead as Erie attacked left-hander Cade Povich. The Bowie starter walked a career-high five batters in his outing, and he allowed a two-run home run to Diego Rincones, as well as RBI hits to Dillon Dingler and Jake Holton. Bowie handed the ball to Kade Strowd in the fifth inning, and Strowd (W, 2-1) delivered two scoreless innings to help deliver the win for Bowie when Watson homered.
Fontana padded the lead in the seventh inning with a two-RBI double, and it proved pivotal as Erie's Coly Keith knocked a solo home run off of Tyler Burch in the eighth inning. Replacing Burch, Ofreidy Gomez (Sv, 2) retired all four batters he faced to close out the Bowie win.
Extending their winning streak, Bowie moves up to 22-31 on the season. They will look to win their fifth-consecutive game on Saturday in Erie, with the first pitch set for 6:05 p.m.