Season Starter Pack -12 games for just $60
Season Starter Pack includes Opening Day, first 2 Honda fridaynightbash! games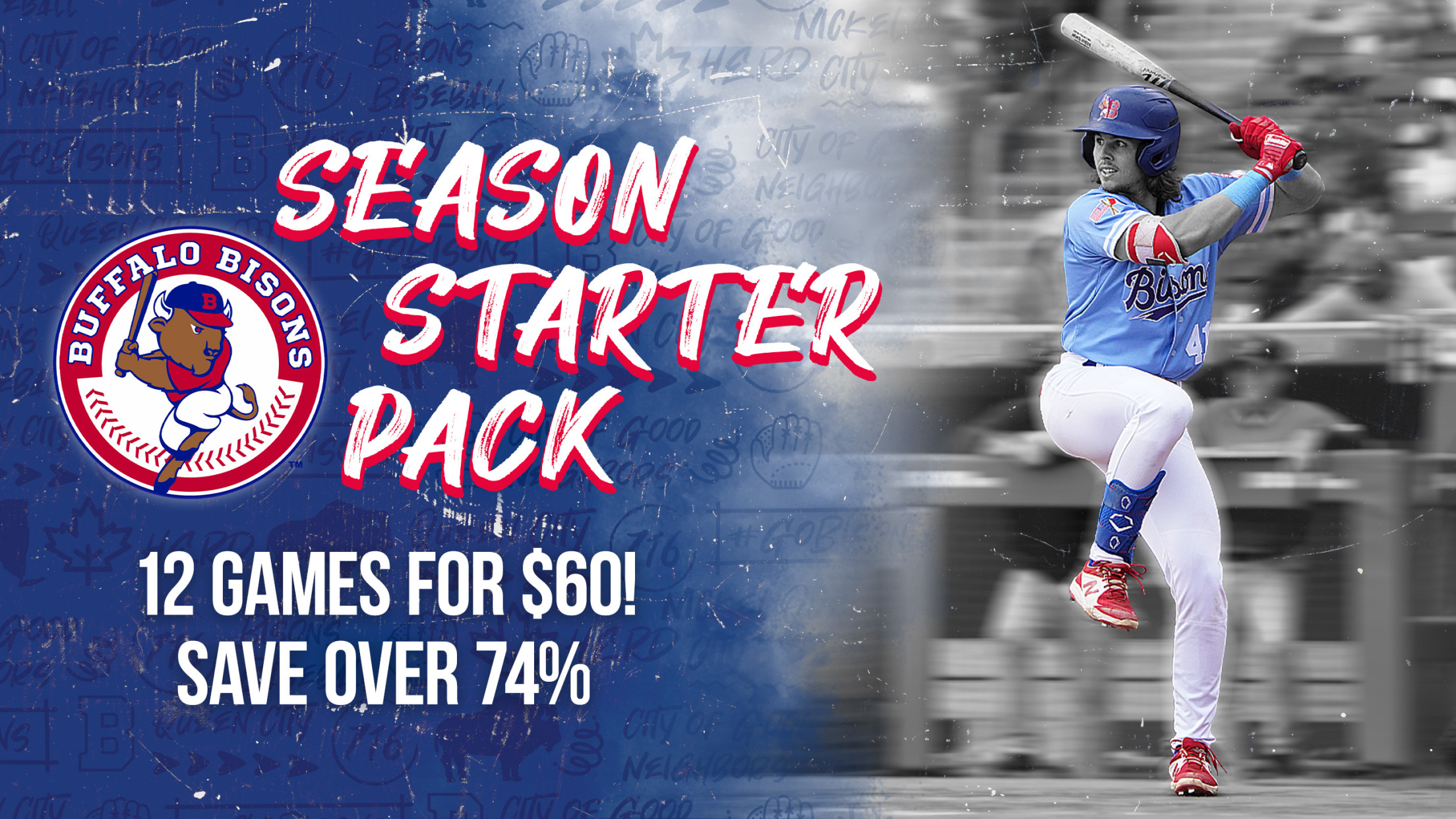 PURCHASE: GET YOUR SEASON-STARTER PACK It's time to stop counting the inches of snow we've gotten this winter and start counting down the days until the return of Bisons Baseball to Western New York. The fan-favorite Season Starter Pack is now available and is the perfect way to get Spring
PURCHASE: GET YOUR SEASON-STARTER PACK
It's time to stop counting the inches of snow we've gotten this winter and start counting down the days until the return of Bisons Baseball to Western New York. The fan-favorite Season Starter Pack is now available and is the perfect way to get Spring and the baseball season started at Sahlen Field. Get your ticket to 12 Bisons games, including Opening Day on Tuesday, April 4 and the first TWO Honda fridaynigthbash! games of the season, for ONLY $60... a savings of over 74% off ticket prices! (PURCHASE: Season Starter Pack).
After the winter we've had in Buffalo, NY, it sure is going to feel great when Sahlen Field opens for all the sunshine and pageantry of Opening Day at the ballpark. The Season Starter Pack is the perfect way to get locked in for the start of another amazing season downtown. At just $5 a game, you get your seat for the first 12 games of the season. And with Opening Day and the first two Honda fridaynightbash! games of the season, the Season Starter Pack already pays for itself!
Plus, if there are any home postponements during April, you can exchange your ticket for any of the home games in May, which includes two more weekends at the ballpark and 14 additional games to choose from! When Bisons baseball returns to Buffalo, be sure to get your season started right with the Bisons Season Starter Pack and save big at the ballpark!