Addison Barger among 11 reassigned by Blue Jays
Barger enters the season the #6 prospect in the Blue Jays organization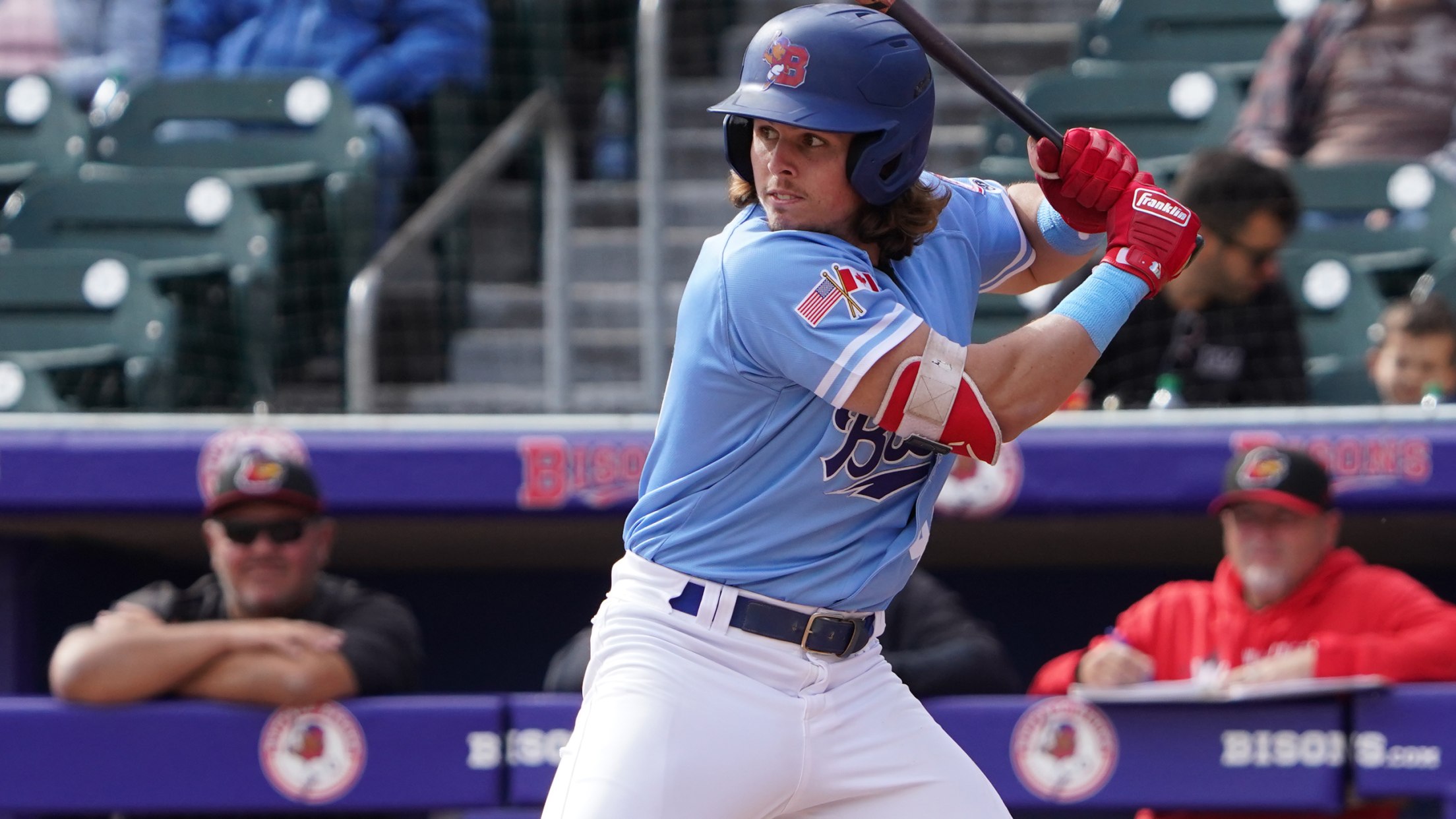 BUFFALO, NY - The Toronto Blue Jays have assigned 11 players to Minor League camp, including number six prospect INF Addison Barger. Barger burst onto the scene for the final 10 games with the Buffalo Bisons last season. The 23-year-old had at least one hit in all 10 games he
BUFFALO, NY - The Toronto Blue Jays have assigned 11 players to Minor League camp, including number six prospect INF Addison Barger.
Barger burst onto the scene for the final 10 games with the Buffalo Bisons last season. The 23-year-old had at least one hit in all 10 games he appeared in, including a two-home run game against the Rochester Red Wings on September 22.
The young prospect played in 124 games last season, beginning the season with Vancouver, before being promoted to Double-A New Hampshire where he his .313 with nine homers and 29 RBIs in 47 games.
Barger was originally an eighth round pick by the Blue Jays in the 2018 First-Year Player Draft. He was added to the team's 40-man roster this past offseason.
Outfielder Wynton Bernard was reassigned as well. The veteran outfielder signed with the organization this past off-season and returns to Western New York after his collegiate career at Niagara University. Bernard made his Major League debut last season with the Colorado Rockies and led all Triple-A hitters with a .333 batting average for Albuquerque.
Right handed pitchers Drew Hutchison, Julian Fernandez, and Jackson Rees were also reassigned, in addition to LHPs Brandon Eisert and Paul Fry. Eisert was one of the Bisons most consistent relievers last season as a Triple-A rookie. He ranked in the top 10 on the Herd pitching staff in several categories including innings pitched (60.2), and ERA (3.41).
Utilityman Ernie Clement, OF Zach Britton, and C Phil Clarke round out the group assigned to Minor League Spring Training.