Power Alley Podcast with MLB Pipeline's Sam Dykstra
A look at the organization's top prospects from 2022 and a look ahead to 2023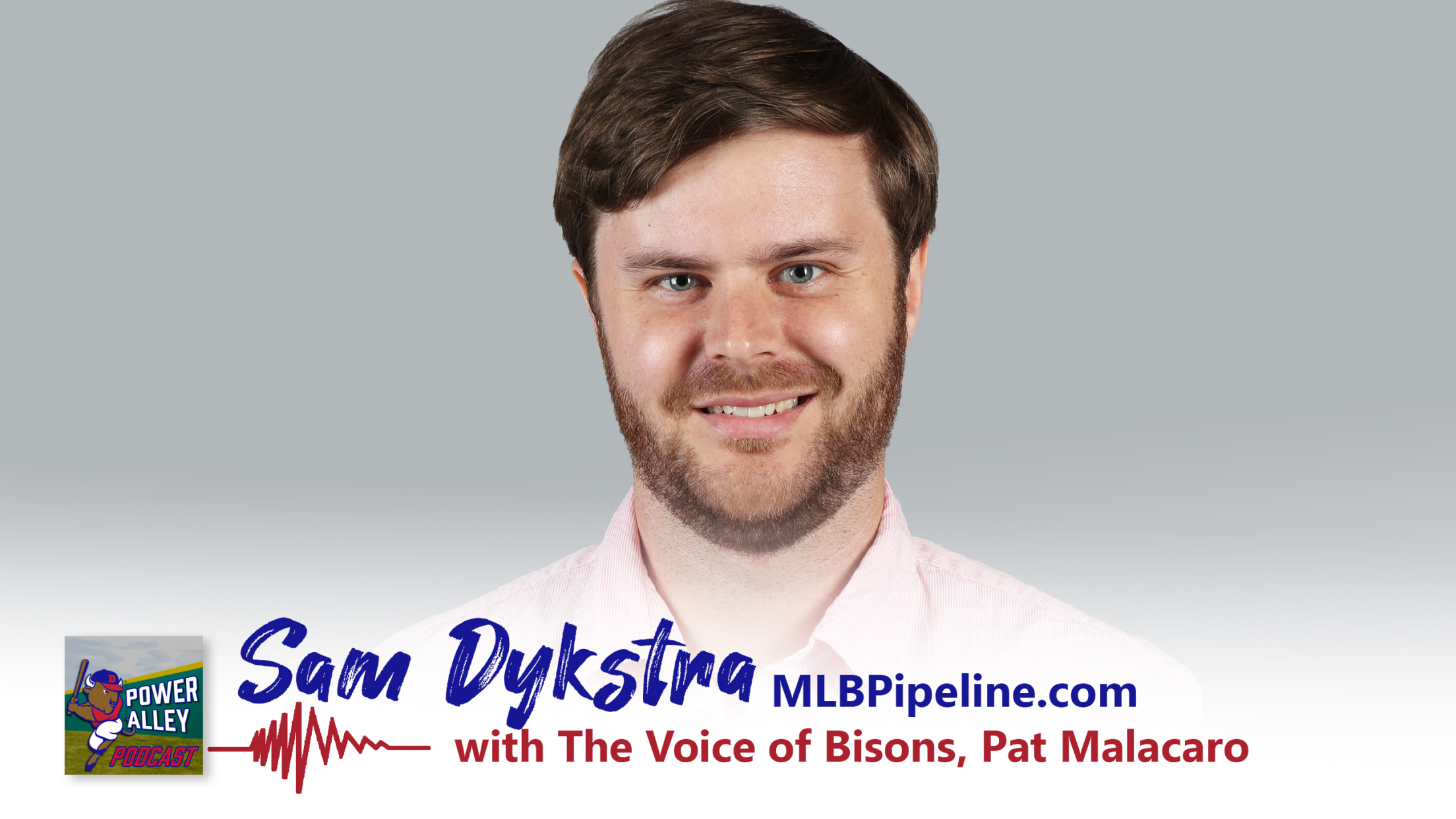 So many of the top prospects in the Toronto Blue Jays organization made a stop through Buffalo last year with the Bisons. At the top of the list was Gabriel Moreno, along with several others that made an impression on the Herd in 2022. As the offseason gets going with
So many of the top prospects in the Toronto Blue Jays organization made a stop through Buffalo last year with the Bisons. At the top of the list was Gabriel Moreno, along with several others that made an impression on the Herd in 2022.
As the offseason gets going with the start of free agency and the potential for rosters to start to take shape for 2023, the 'Voice of the Bisons' Pat Malacaro sat down with MLB Pipeline's Sam Dykstra to both look back at last season for several of Toronto's top 30 prospects, as well as who could make an impact at Sahlen Field in 2023.
Dykstra just returned from the Arizona Fall League where several Blue Jays prospects continued their season and took part in the use of the Automatic Ball-Strike system that has been gaining popularity over the past several seasons. He shares his thoughts on what has worked and what might be looked at in the future as Major League Baseball continues to implement rule changes in increase the pace of games in the Minor Leagues.
What does the future hold for current number two prospect in the organization Orelvis Martinez? Sam gives his opinion on that, and many more names to look out for on the latest episode of the 'Power Alley Podcast!'
SoundCloud: https://soundcloud.com/buffalobisons/power-alley-podcast-episode-36-sam-dykstra