Sports Cards & Collectibles Show comes to Buffalo Powerhouse, May 6
Over 100 card and collectible vendors included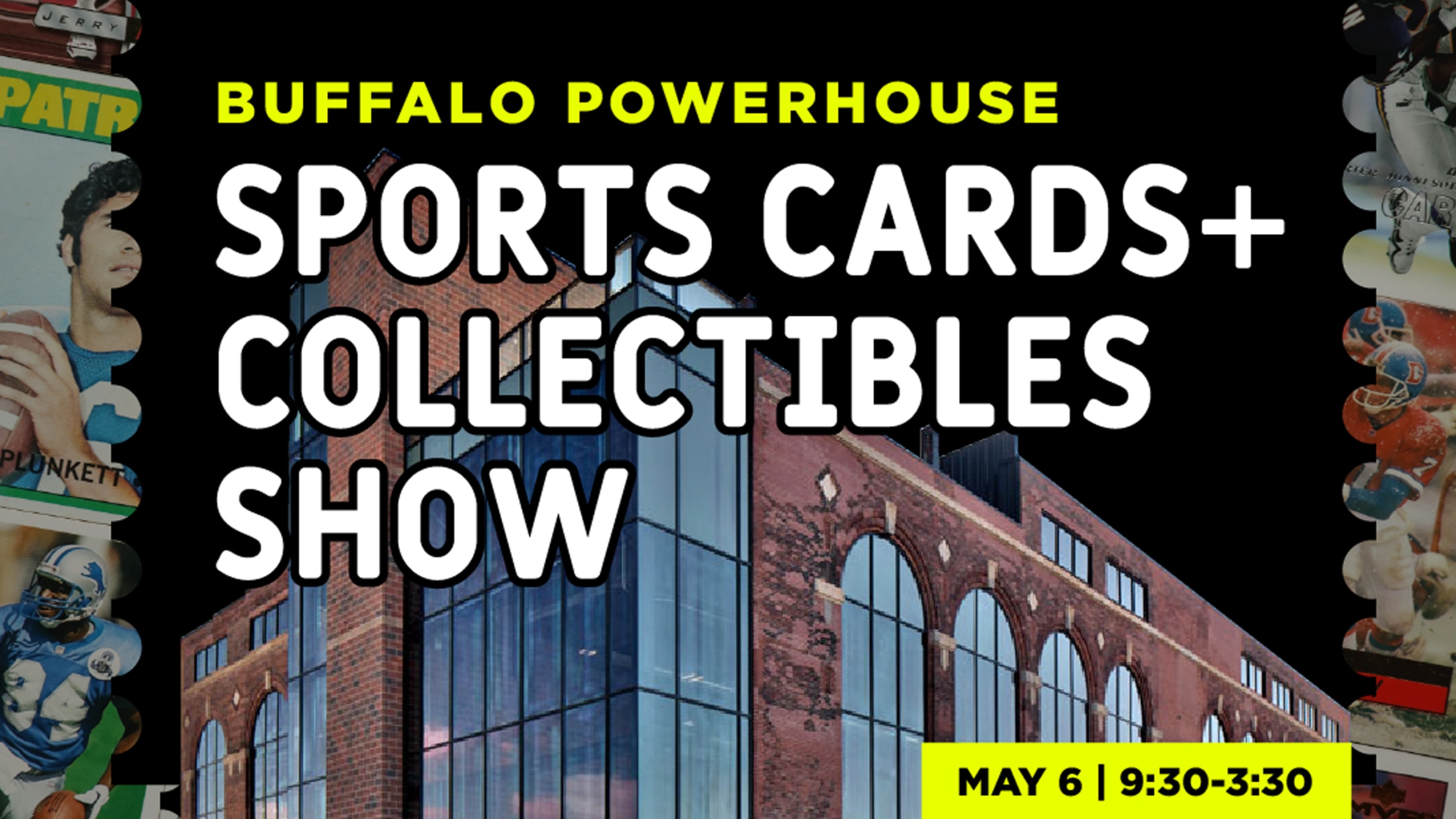 ADMISSION JUST $5 | GET YOUR TICKETS The Bisons have teamed up with Buffalo Sports Card Convention to bring and exciting event to the all new Buffalo Powerhouse. Join us at the great event venue at 140 Lee St. in Buffalo on Saturday, May 6 (9:30 AM - 3:30 PM)
ADMISSION JUST $5 | GET YOUR TICKETS
The Bisons have teamed up with Buffalo Sports Card Convention to bring and exciting event to the all new Buffalo Powerhouse. Join us at the great event venue at 140 Lee St. in Buffalo on Saturday, May 6 (9:30 AM - 3:30 PM) for the 1st Edition of Sports Card + Collectibles Show.
TICKETS ARE JUST $5 (CLICK HERE) and there will be OVER 100 card and collectible vendors on hand. Pick up that trading card you've always wanted or recall some of your favorite sports moments you've enjoyed as a fan when you see a one-of-a-kind collectible. Add to your collection at home or at the office or find a great value that you just can't pass up.
Tickets will be available at the door (cash only), or order here now!