RiverDogs Set Start Times for 2024 Home Games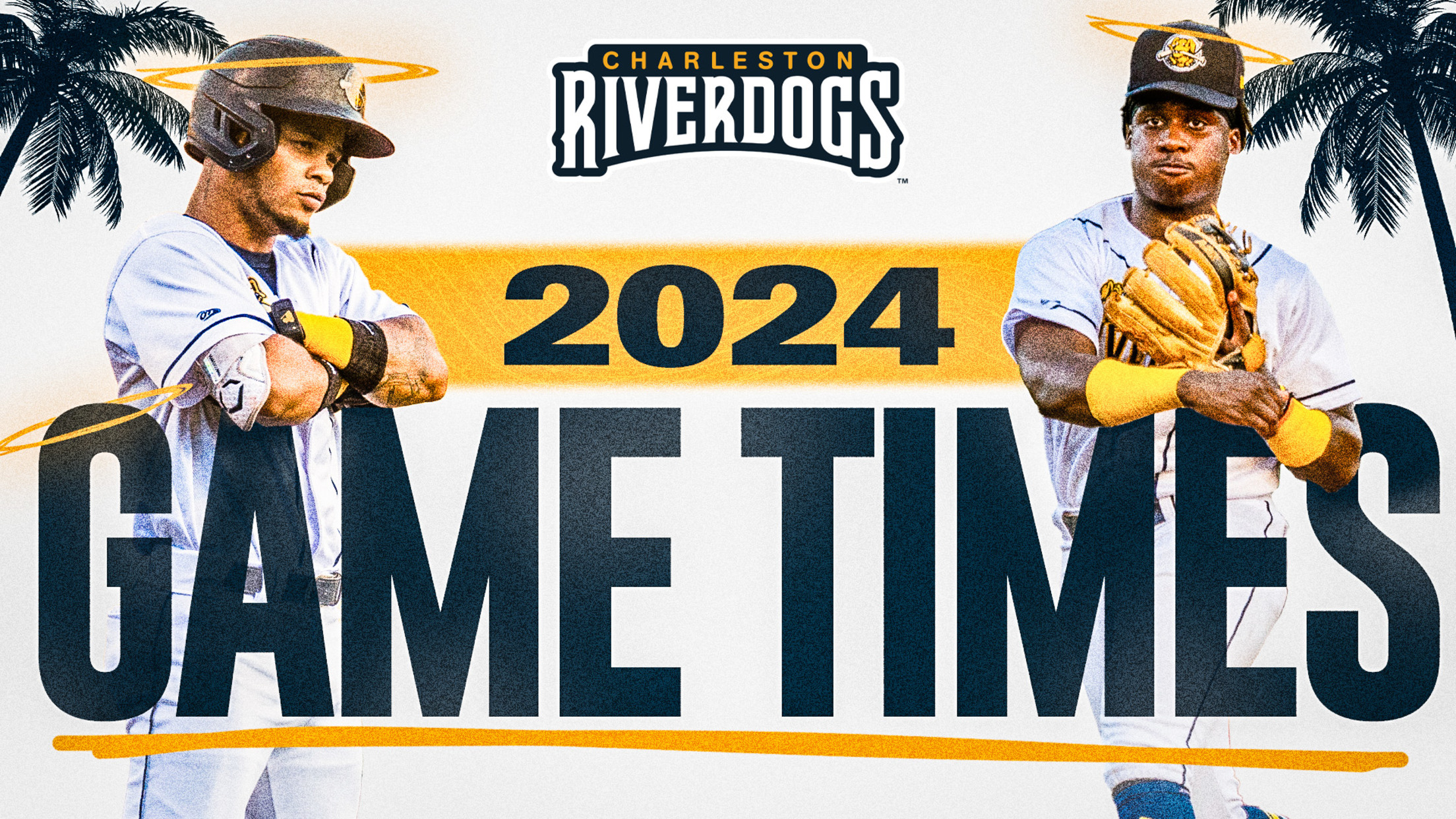 Having recently completed a championship three-peat in the Carolina League, the Charleston RiverDogs have turned their attention to the 2024 season. On Monday, the team announced game times for their 66 home games that make up next season's slate. The team is set to open the 2024 season at 7:05
RiverDogs Sweep Wood Ducks to Claim Third-Consecutive Championship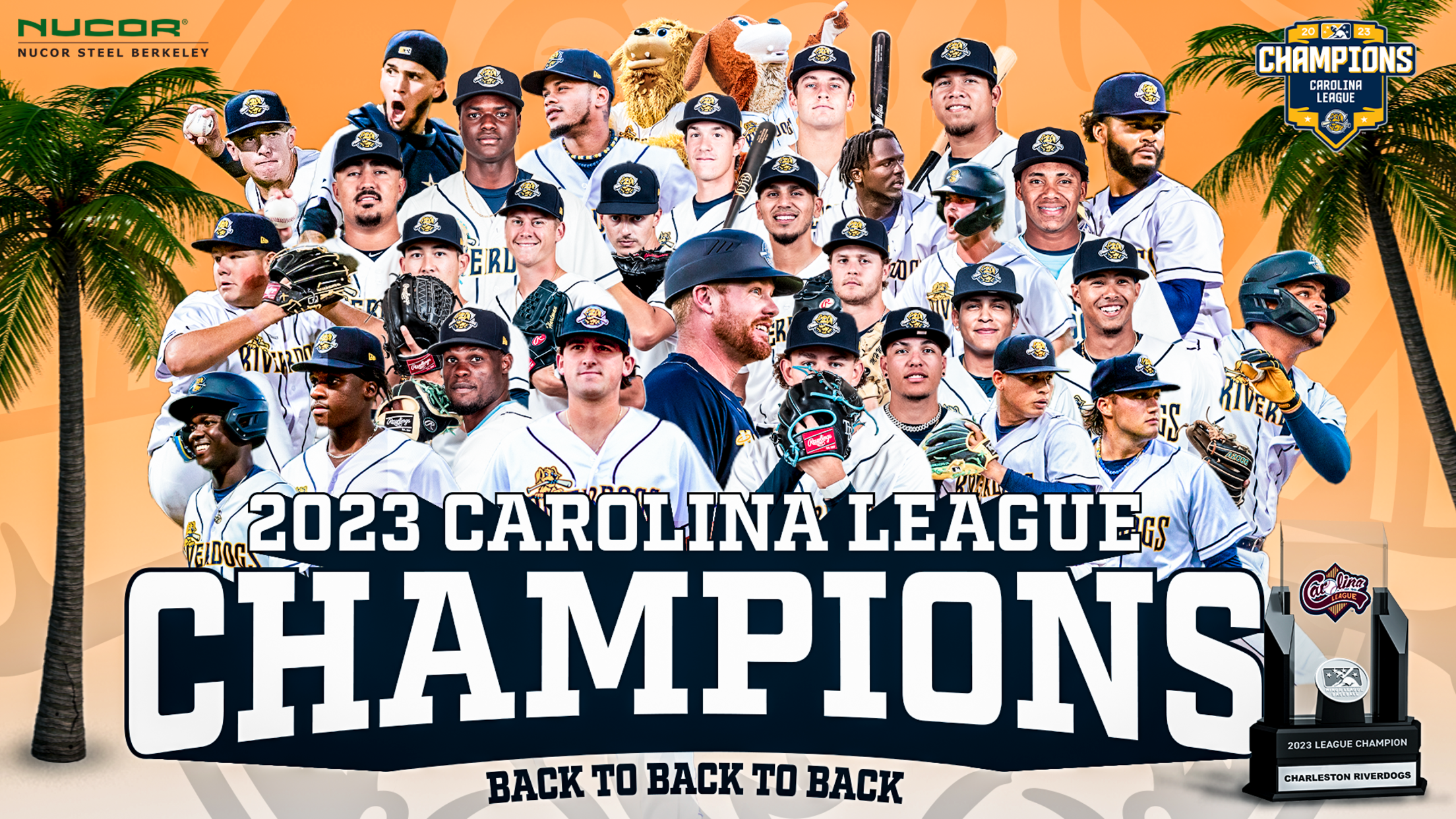 Four RiverDogs Named to 2023 Carolina League All-Star Team
Isaac, Simpson, Kinney and Sommers Receive Recognition for Impressive Season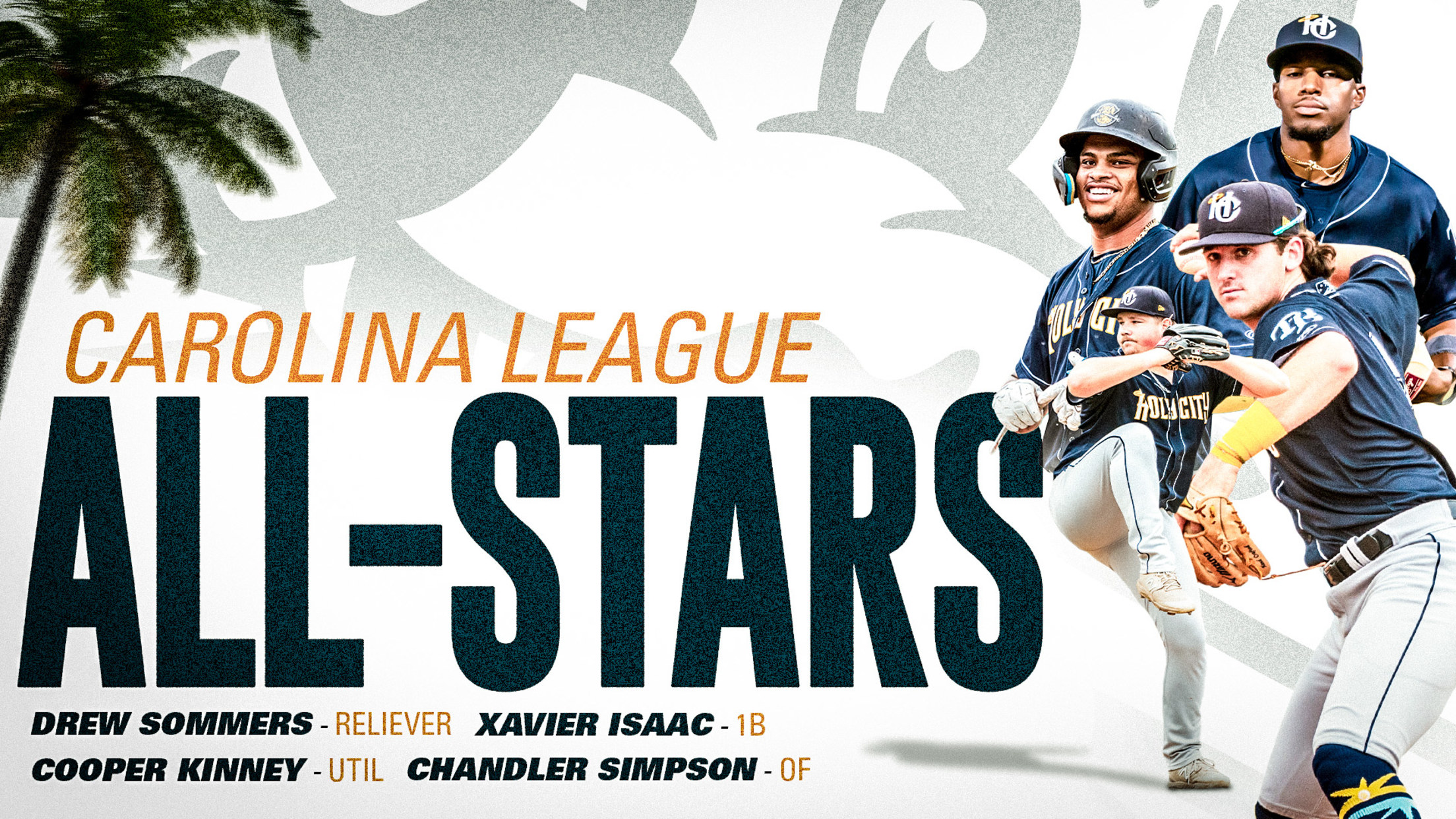 Minor League Baseball announced the 2023 Carolina League All-Star Team on Tuesday afternoon. Xavier Isaac, Chandler Simpson, Cooper Kinney and Drew Sommers were each selected as the top players at their respective positions. The RiverDogs four representatives are the most of any team in the league. The all-star team is
RiverDogs Strike Late to Move Within Game of Title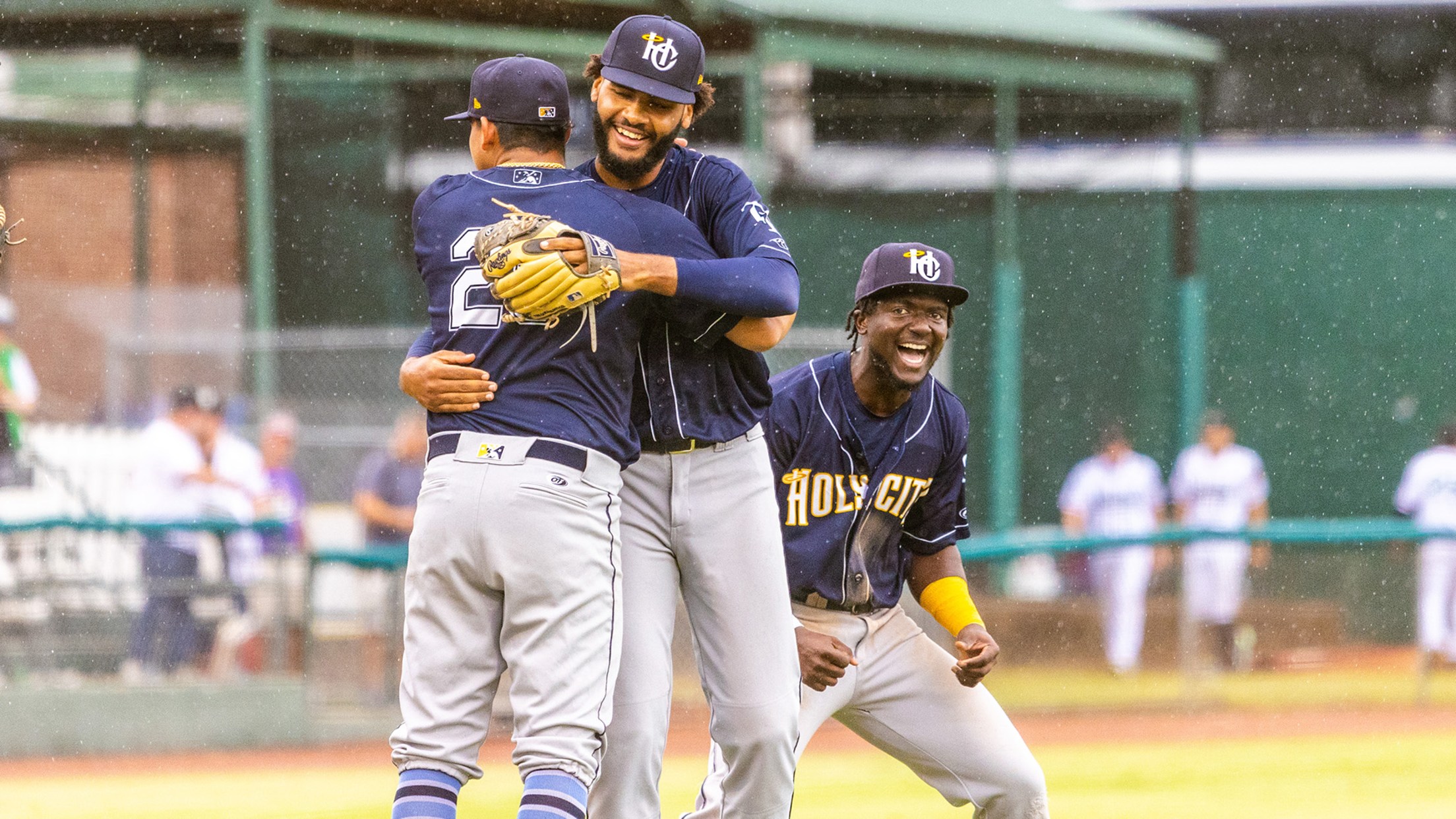 RiverDogs to Meet Down East in Championship Series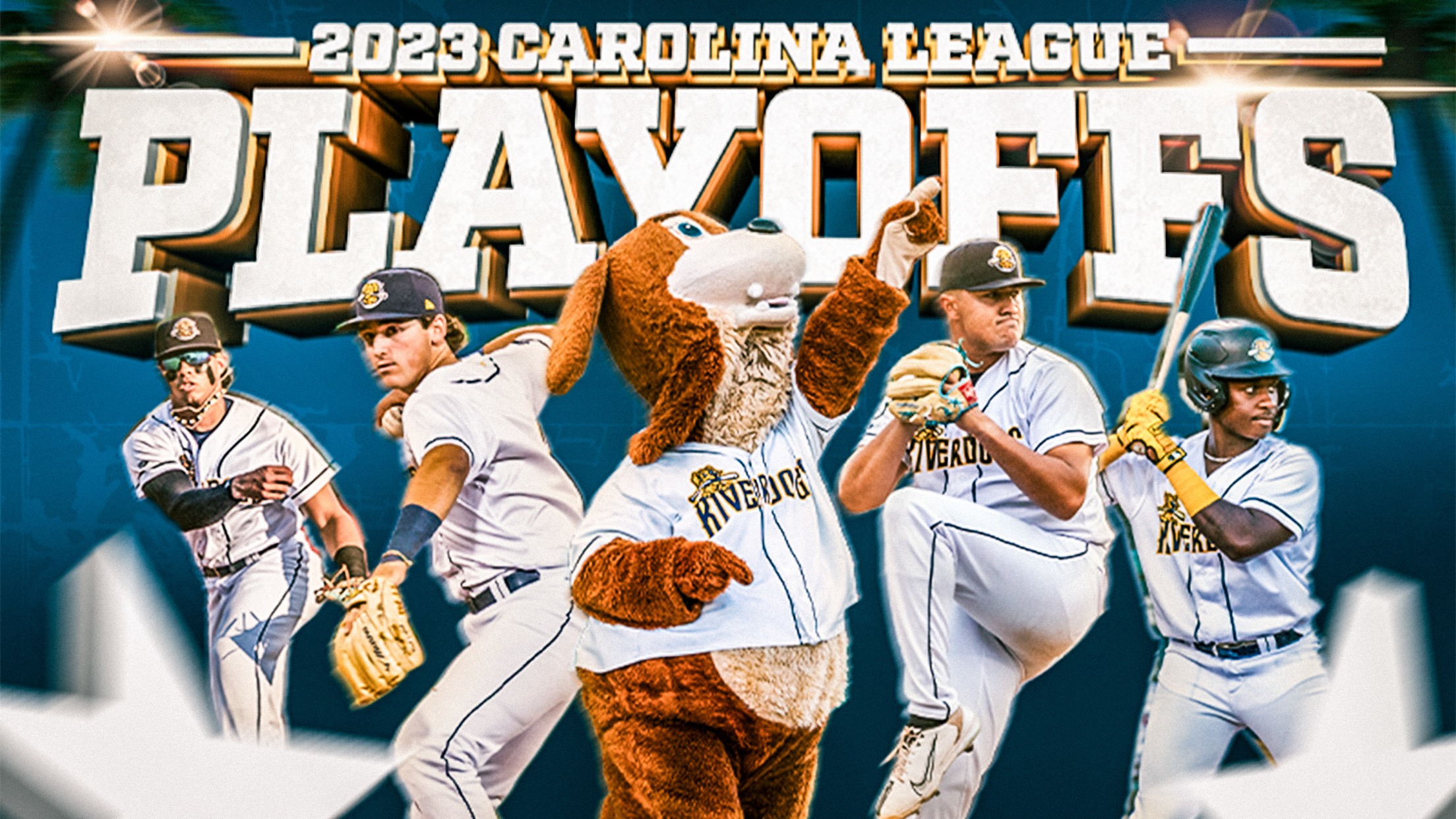 The Charleston RiverDogs will battle the Down East Wood Ducks in the Carolina League Championship Series beginning Sunday at Grainger Stadium in Kinston, North Carolina. The RiverDogs took down the Myrtle Beach Pelicans in the South Division finals for the second year in a row and are aiming to win
RiverDogs Advance to Championship Series by Scoring Season-High 18 Runs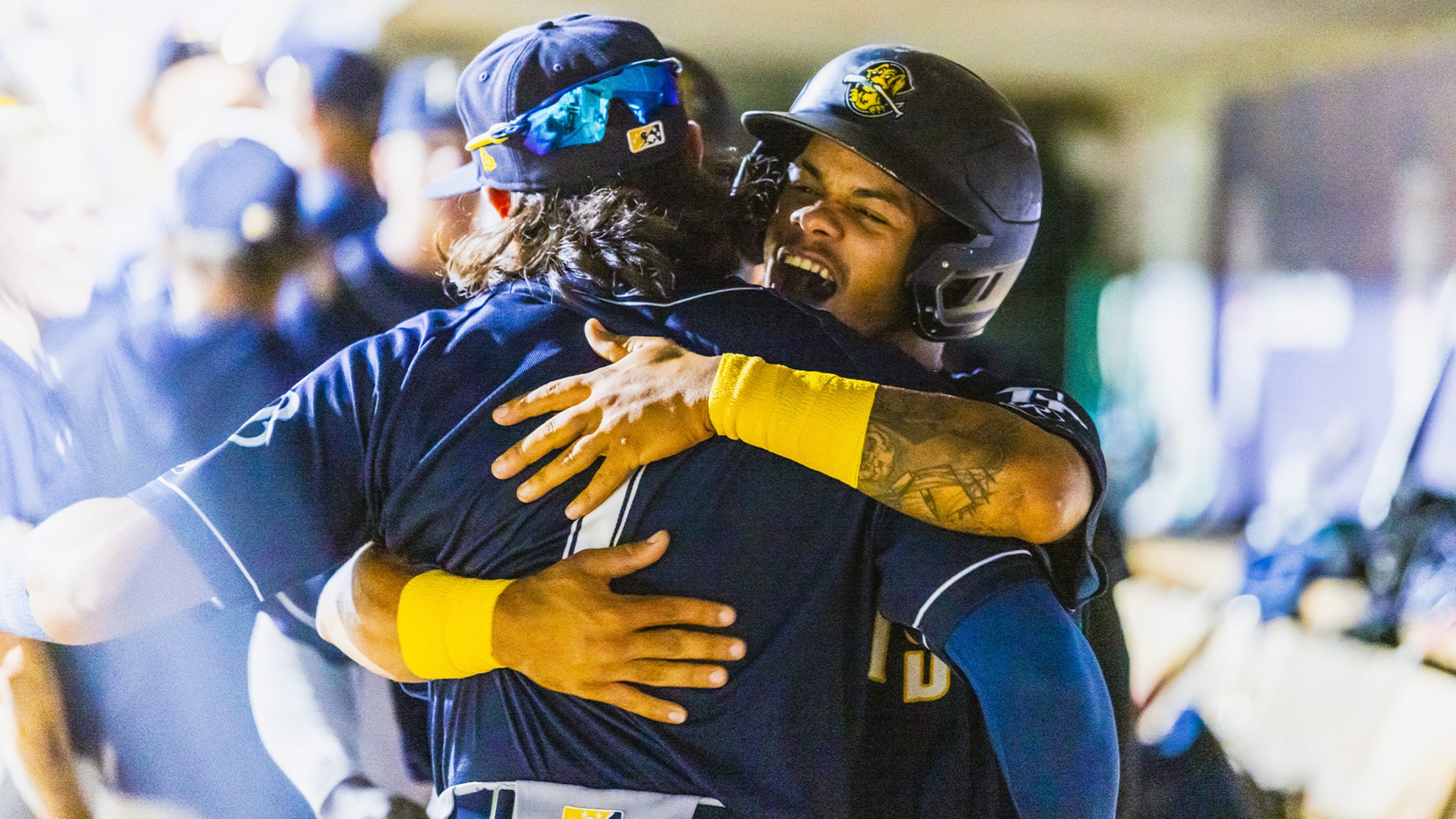 The Charleston RiverDogs scored 18 unanswered runs during an offensive onslaught that helped the team advance to their third-straight Carolina League Championship Series on Friday night. The RiverDogs posted multiple runs in six different innings, including each of the last four, on the way to an 18-4 victory over the
RiverDogs Blanked 3-0 as Myrtle Beach Forces Decisive Game 3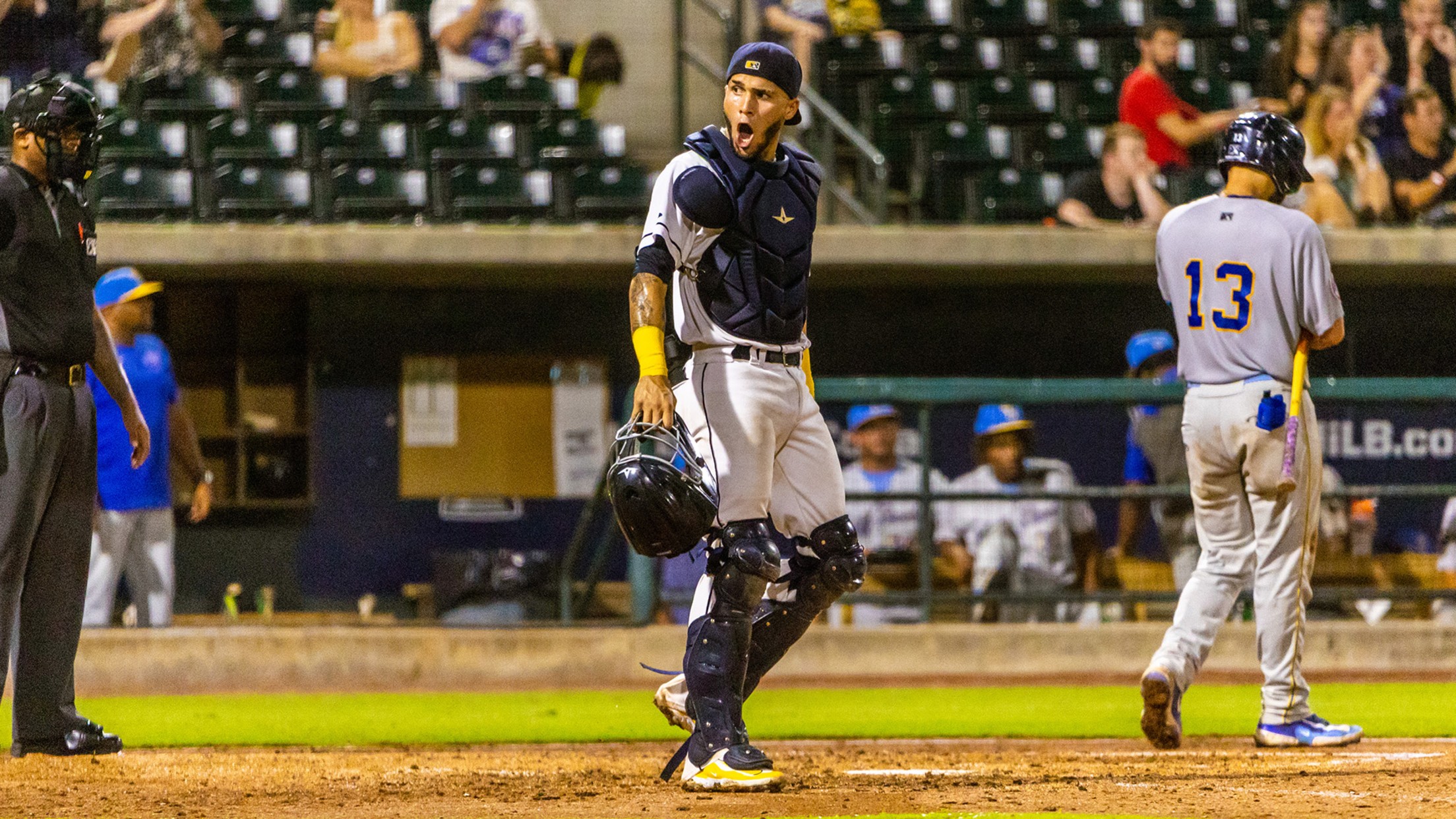 The Myrtle Beach Pelicans held the Charleston RiverDogs off the scoreboard in a 3-0 victory in Game 2 of the South Division Championship Series on Thursday at Pelicans Ballpark. The RiverDogs struck out 17 times in the defeat. The teams will meet again on Friday night to determine which side
RiverDogs Take Playoff Opener 2-1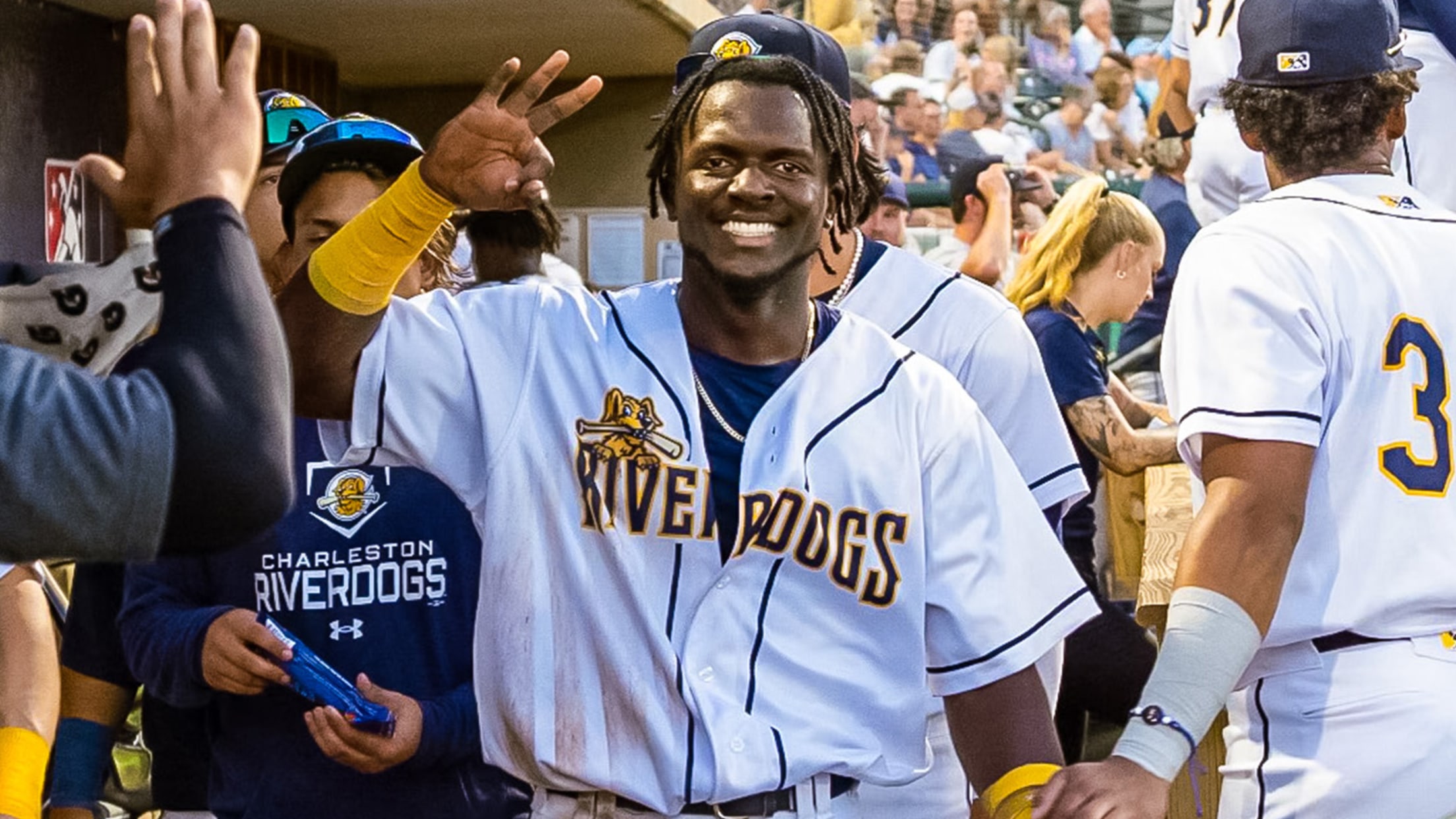 The Charleston RiverDogs scored a run in each of the first two innings and made them hold up the rest of the way in a thrilling 2-1 win over the Myrtle Beach Pelicans in game one of the South Division Championship Series on Tuesday night. A crowd of 4,613 was
RiverDogs Swept in Doubleheader to Close Regular Season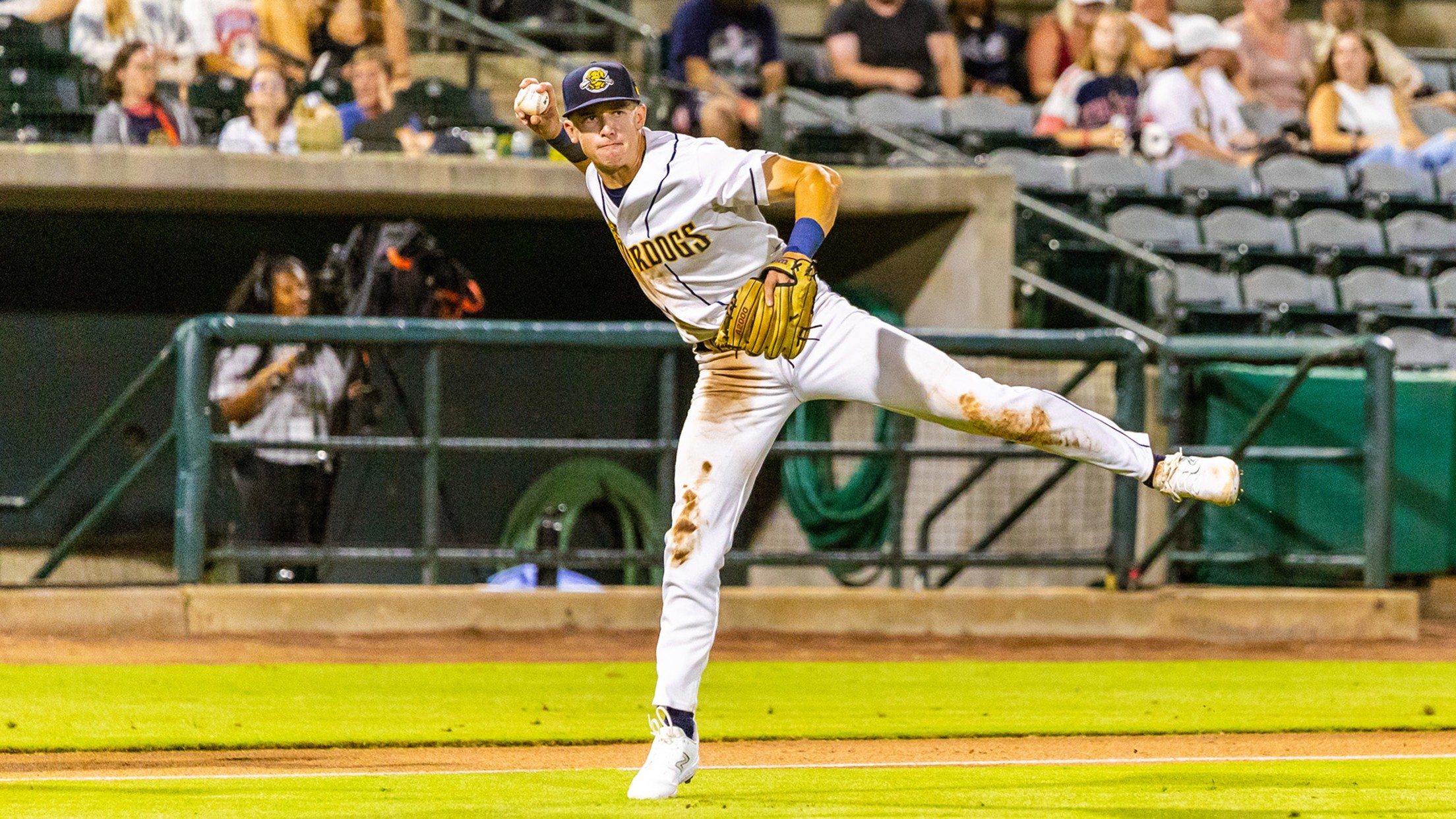 RiverDogs-Woodpeckers Suspended in Second Inning Saturday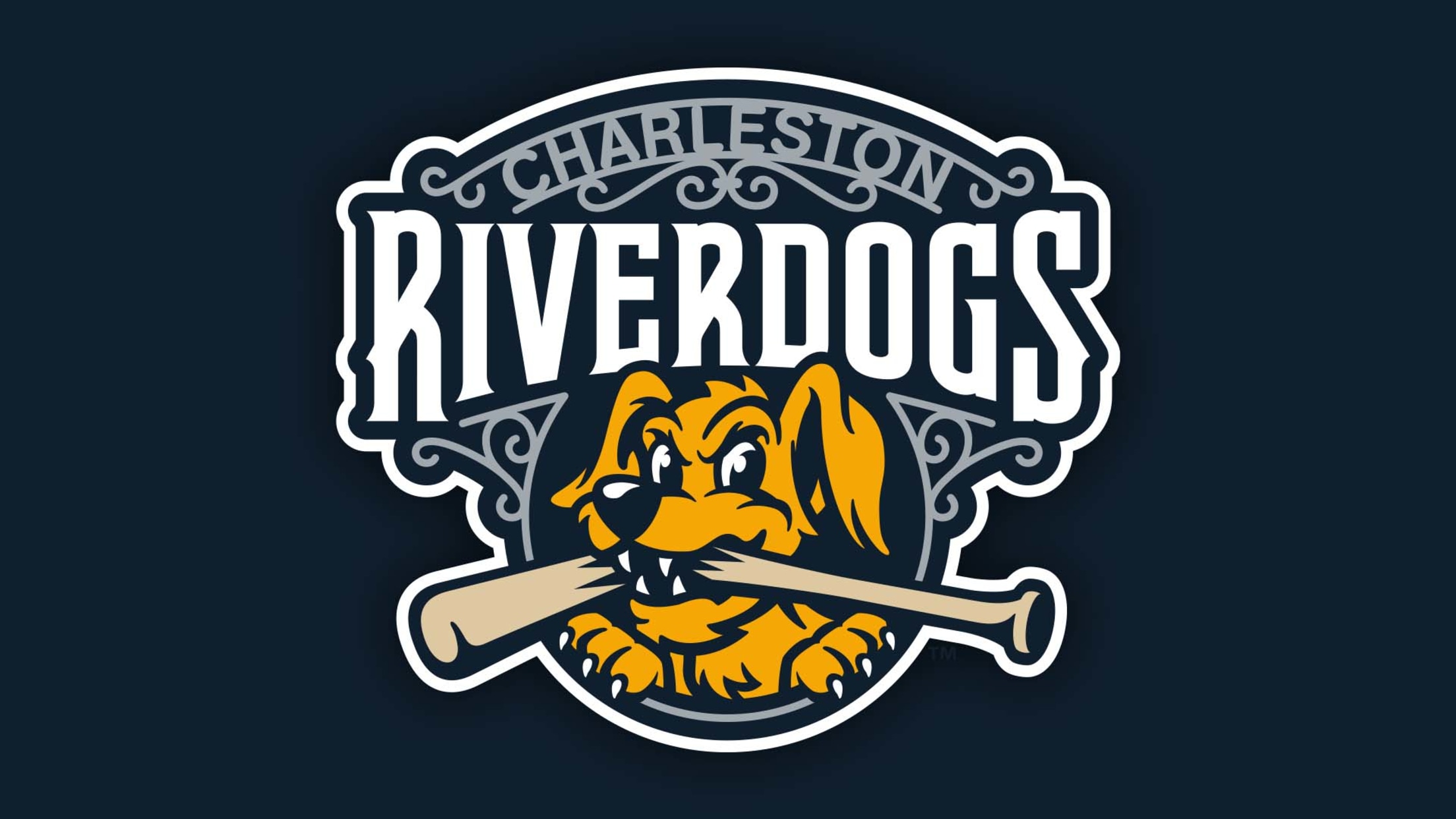 Heavy rain arrived in Fayetteville during the middle of the second inning, causing the penultimate contest of the season between the Charleston RiverDogs and Fayetteville Woodpeckers to be suspended. Fayetteville held a 2-1 lead when the weather arrived. The teams will resume the game on Sunday at 1:00 p.m. They
Late Miscues Bury RiverDogs in 5-4 Loss to Fayetteville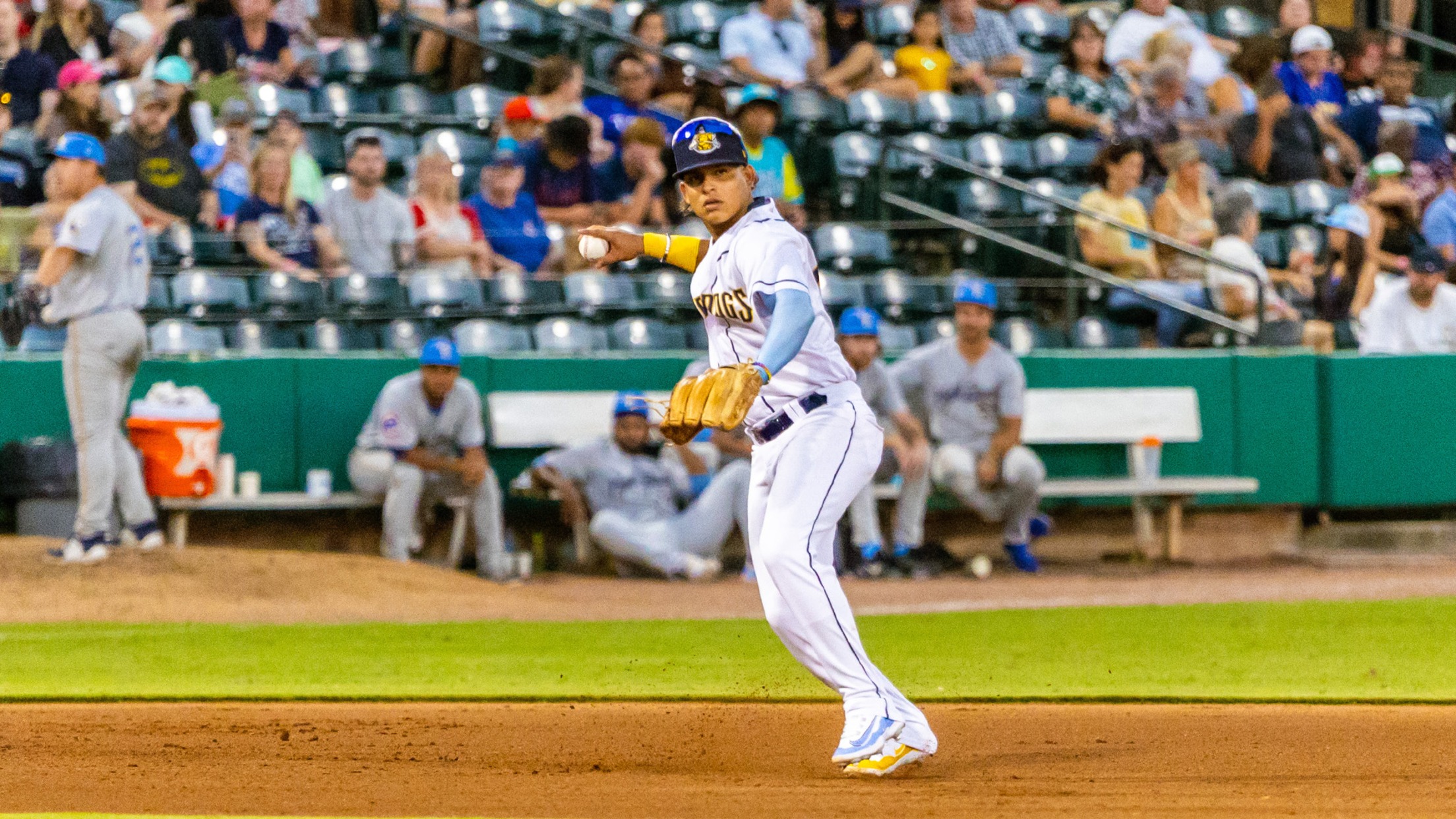 Ferreras Finishes Fayetteville Comeback with Go-Ahead Grand Slam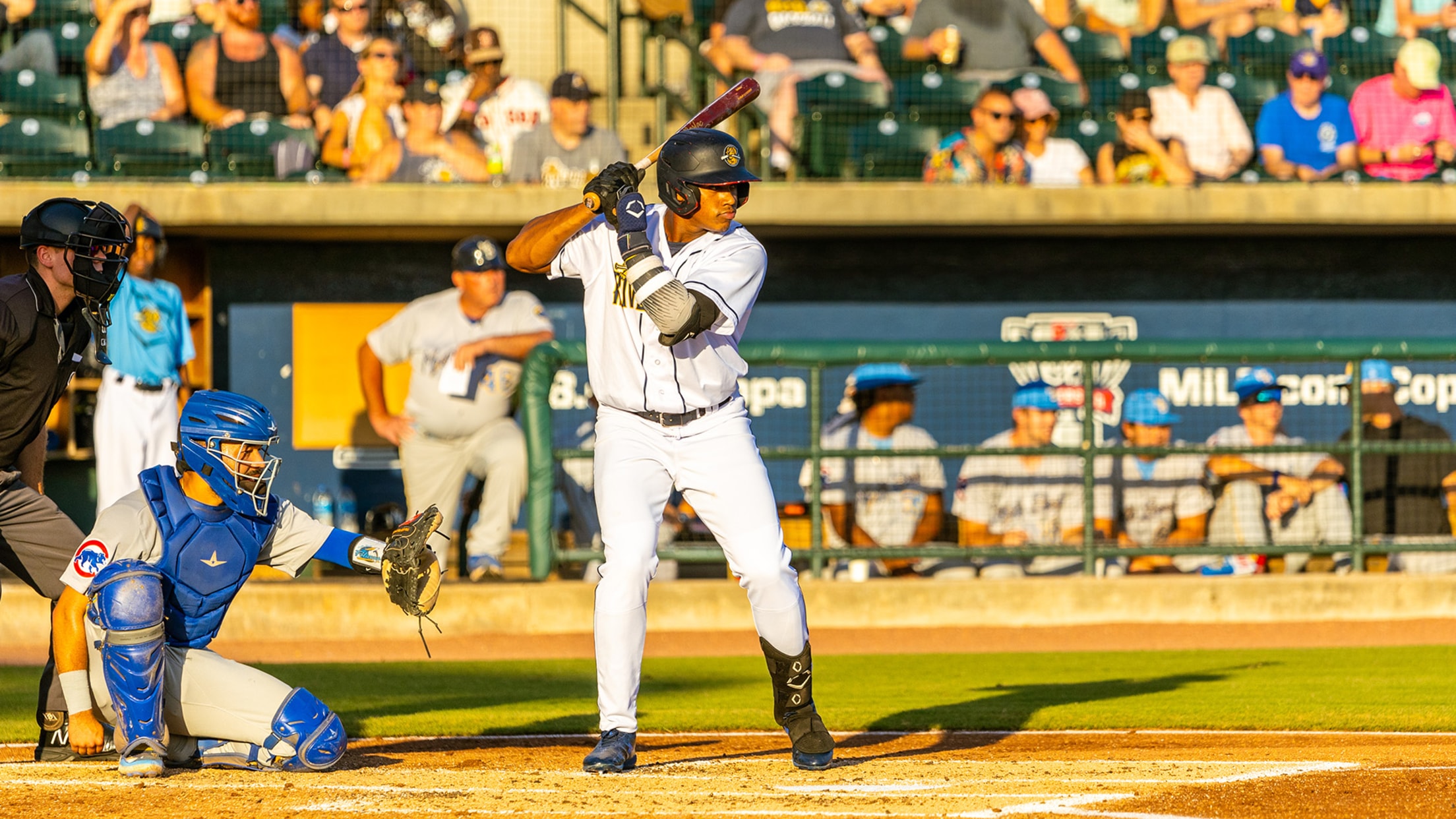 Nine-hitter Pascanel Ferreras blasted his first professional home run, a go-ahead grand slam in the eighth inning, to lead the Fayetteville Woodpeckers to a 7-4 comeback victory over the Charleston RiverDogs on Thursday night at Segra Stadium. The RiverDogs entered the sixth inning with a 3-0 lead. Jackson Lancaster began
RiverDogs Unveil Promotions for Playoff Opener
T-Shirt Giveaway and $1 Beers Highlight September 12 Game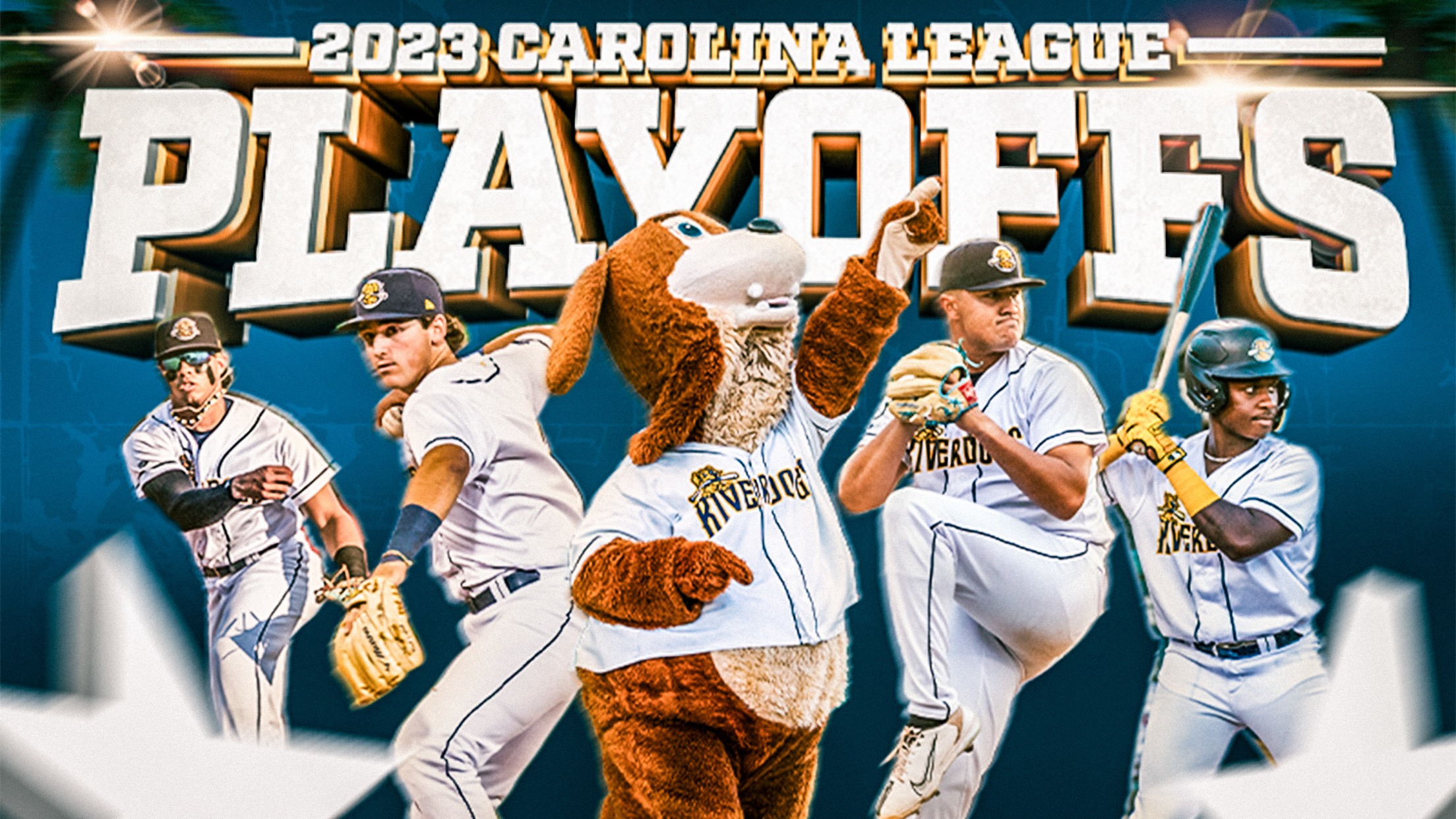 The Charleston RiverDogs playoff opener against the Myrtle Beach Pelicans is set to be played at Joseph P. Riley, Jr. Park in less than one week. The contest is scheduled for 7:05 p.m. on Tuesday, September 12. On Thursday, the RiverDogs announced a giveaway and more details about the game.
RiverDogs Secure Winning Record with 4-2 Win over Woodpeckers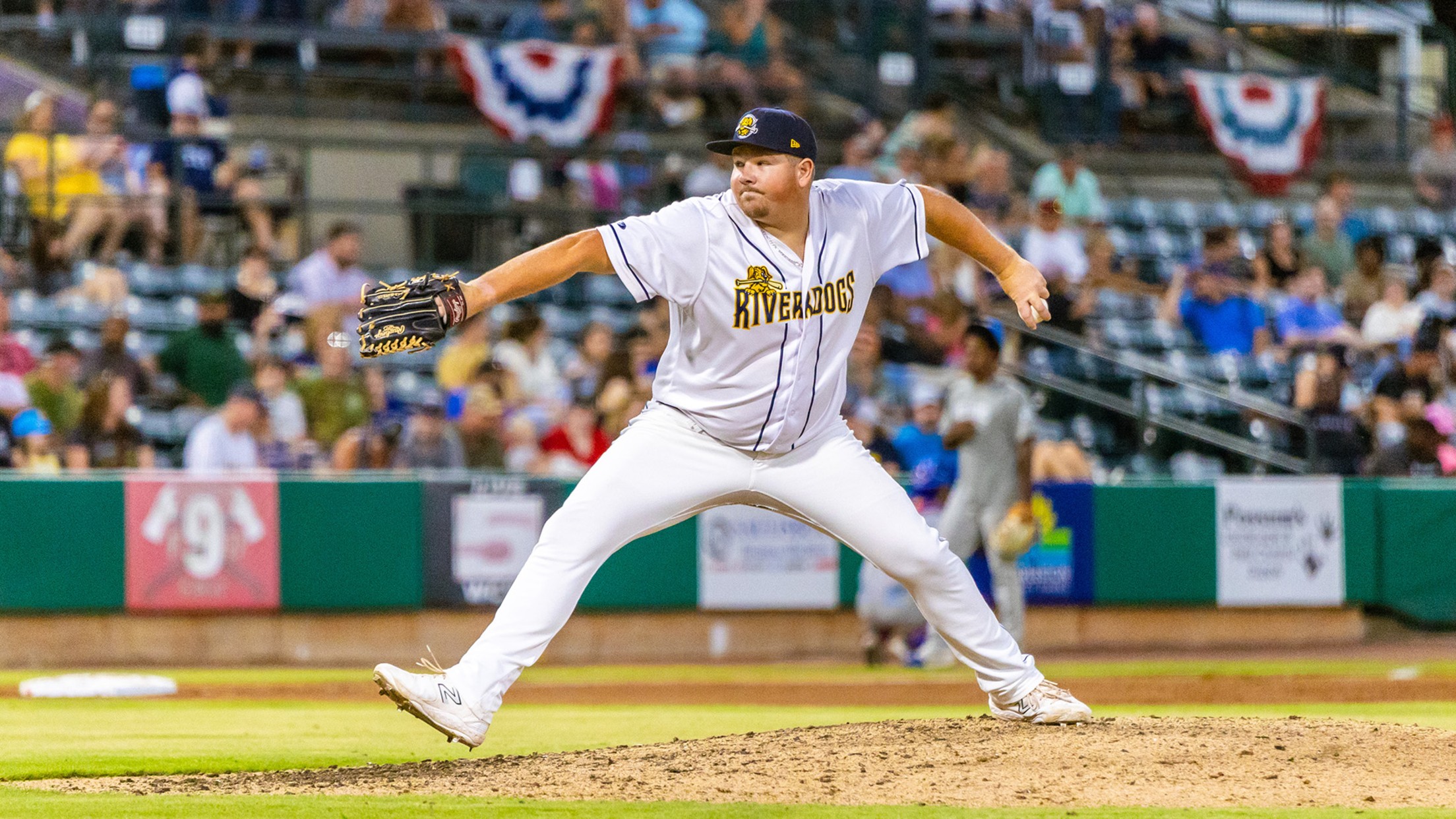 Trio of Solo Home Runs Push Woodpeckers Past RiverDogs 3-2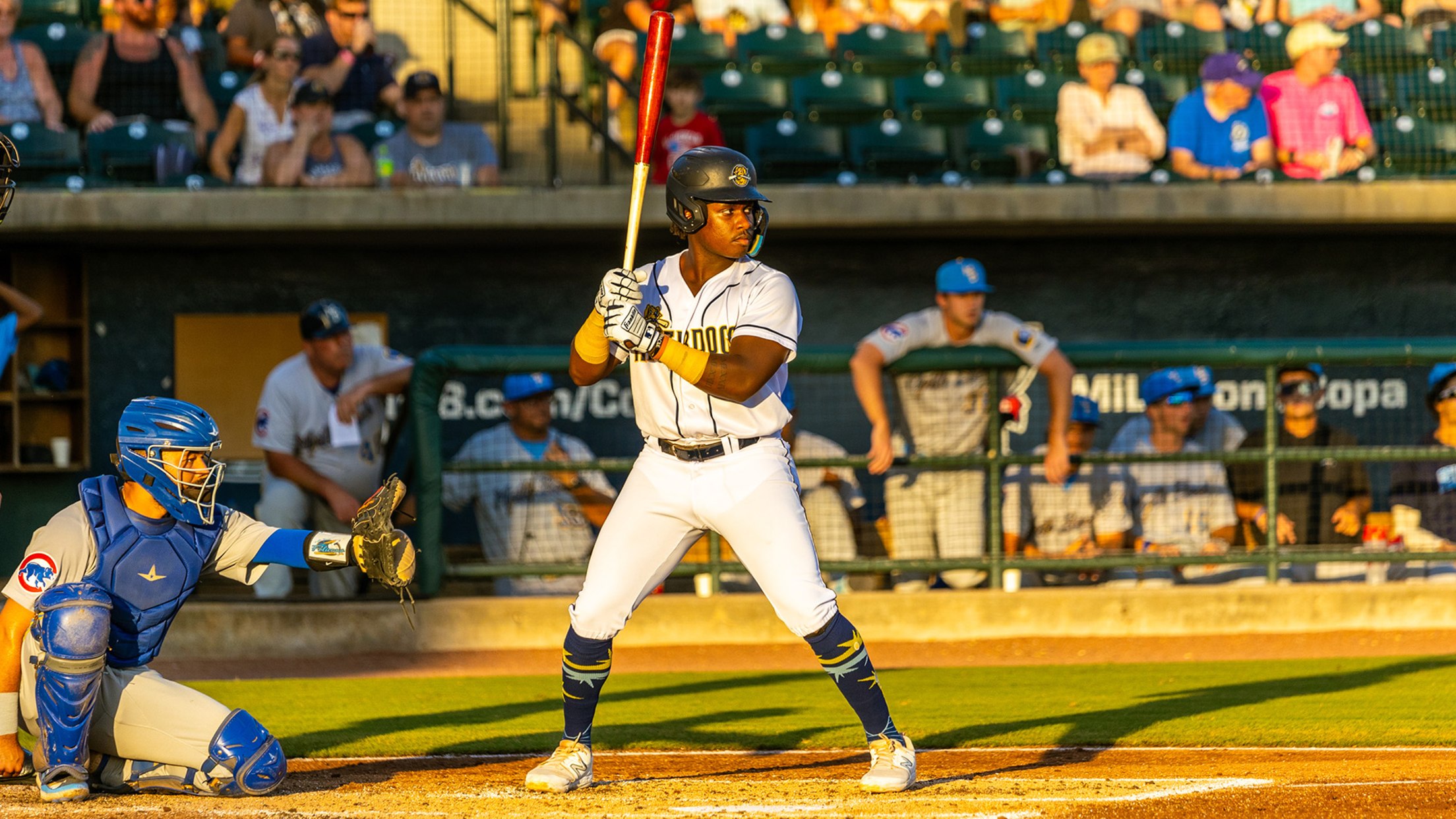 RiverDogs Pummel Pelicans 10-0 in Regular Season Home Finale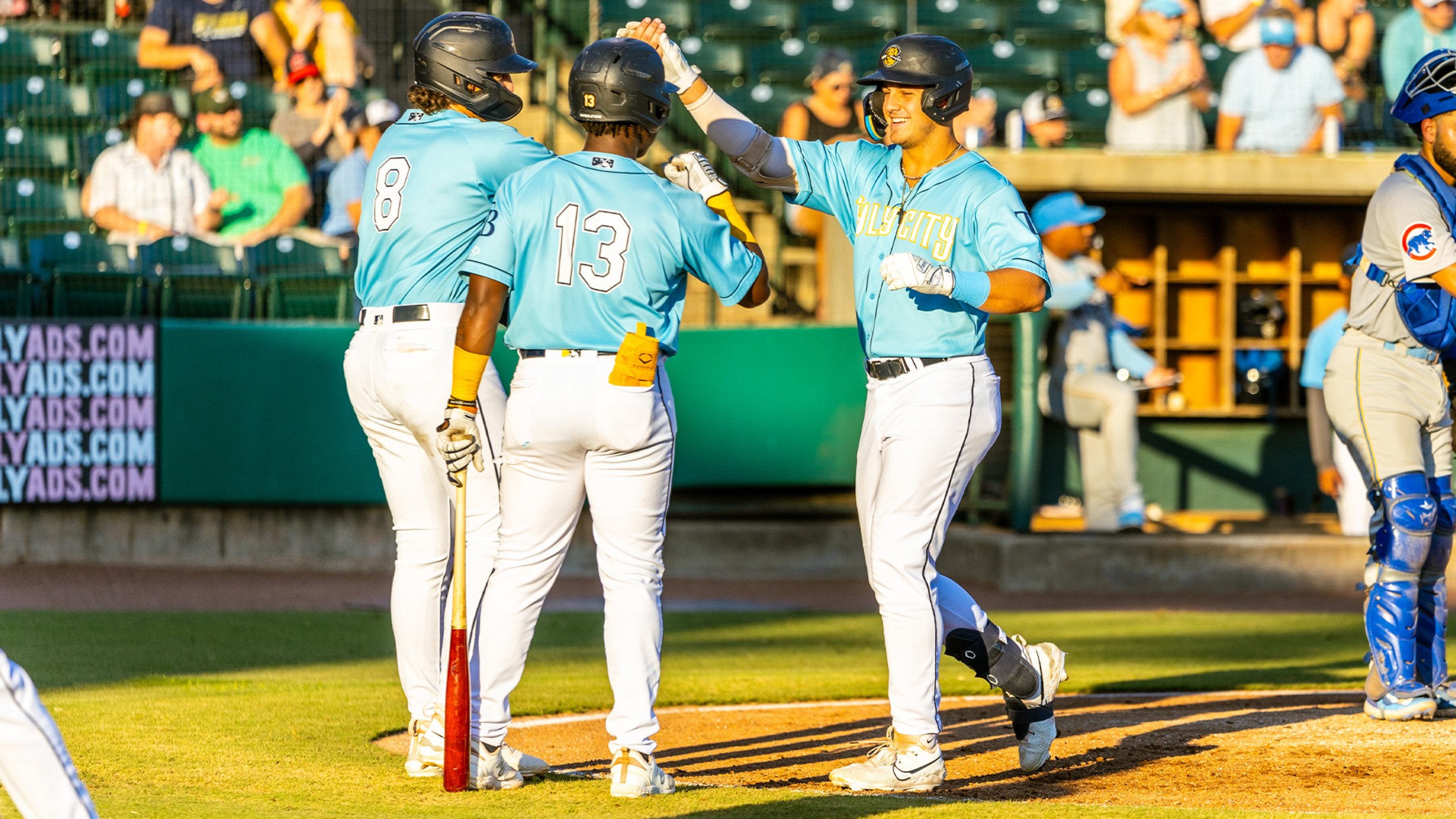 The Charleston RiverDogs closed the home portion of their regular season slate in impressive fashion, hammering the Myrtle Beach Pelicans 10-0 on Sunday evening at Joseph P. Riley, Jr. Park. The RiverDogs earned the series victory by winning three of the five games this week. The team's next game at
RiverDogs Strikeout 19 Times in 7-1 Loss to Myrtle Beach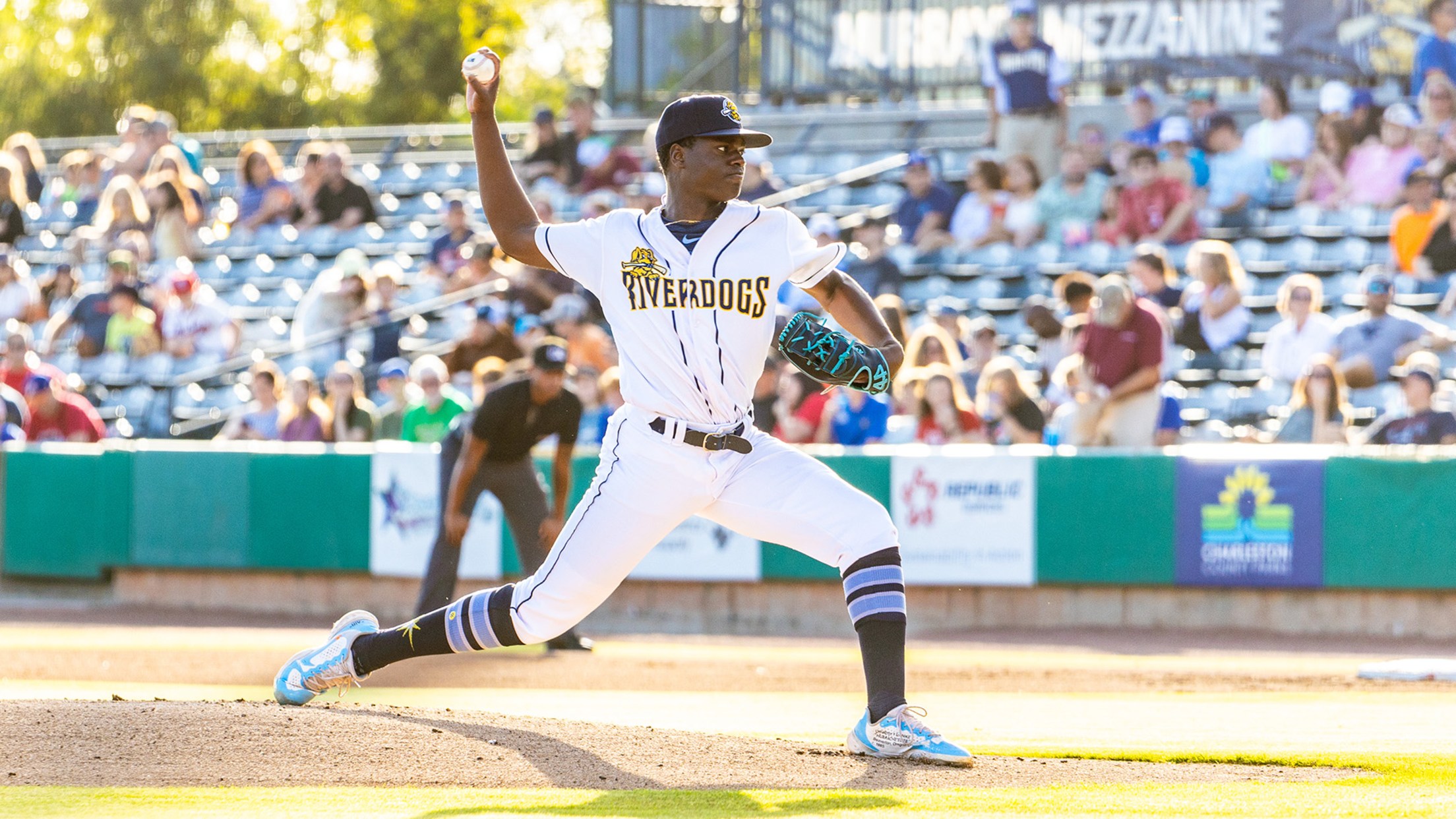 RiverDogs Beat Pelicans 9-7, Secure Trip to Postseason
Teams will Play Single Game Saturday at 6:05 p.m.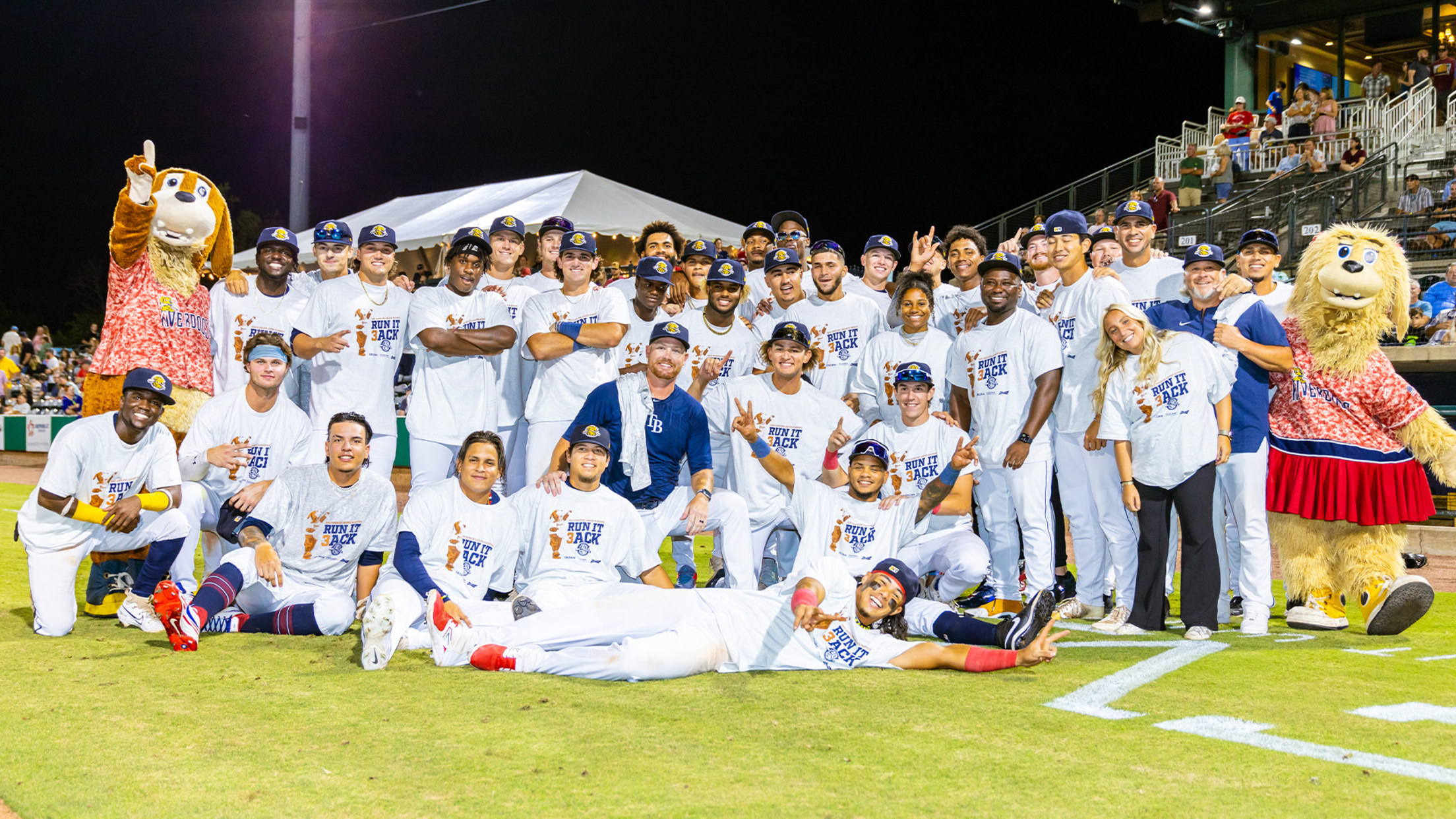 The Charleston RiverDogs punched their ticket to a third straight postseason by hanging on for a 9-7 win over the Myrtle Beach Pelicans on Friday night at Joseph P. Riley, Jr. Park. The Pelicans scored five runs in the top of the seventh inning to make matters interesting, but Jackson
RiverDogs, Boeing to Induct Final Class of 2023 into Hall of Honor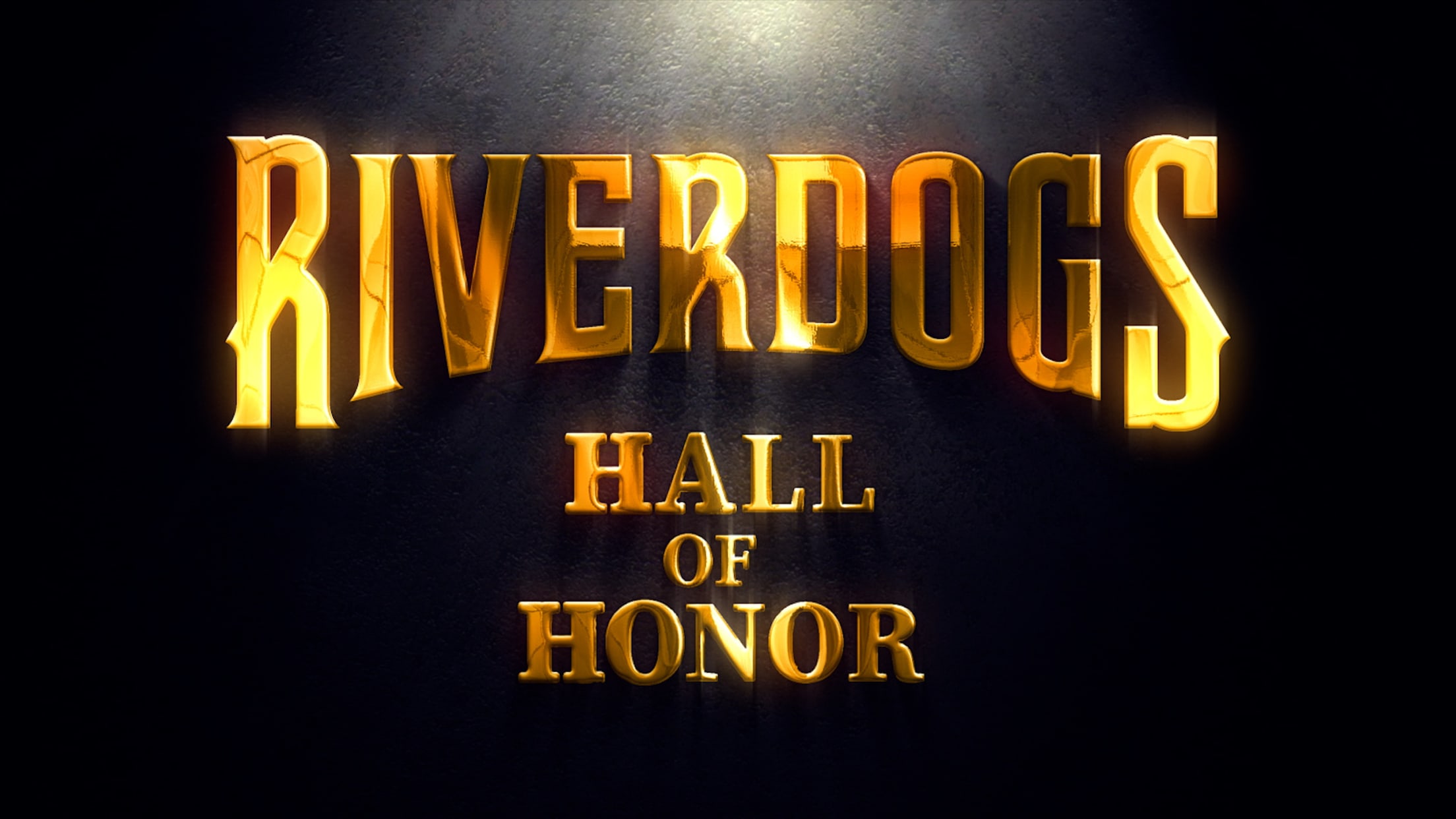 The Charleston RiverDogs and Boeing will host their final Hall of Honor induction ceremony of 2023 prior to Saturday night's Boeing Military Appreciation Night at The Joe. The ceremony will recognize Colonel (retired) Grant Izzi and Lieutenant Colonel (retired) Paul Langevin of the United States Air Force. The Hall of
RiverDogs Edge Toward Postseason with 6-2 Triumph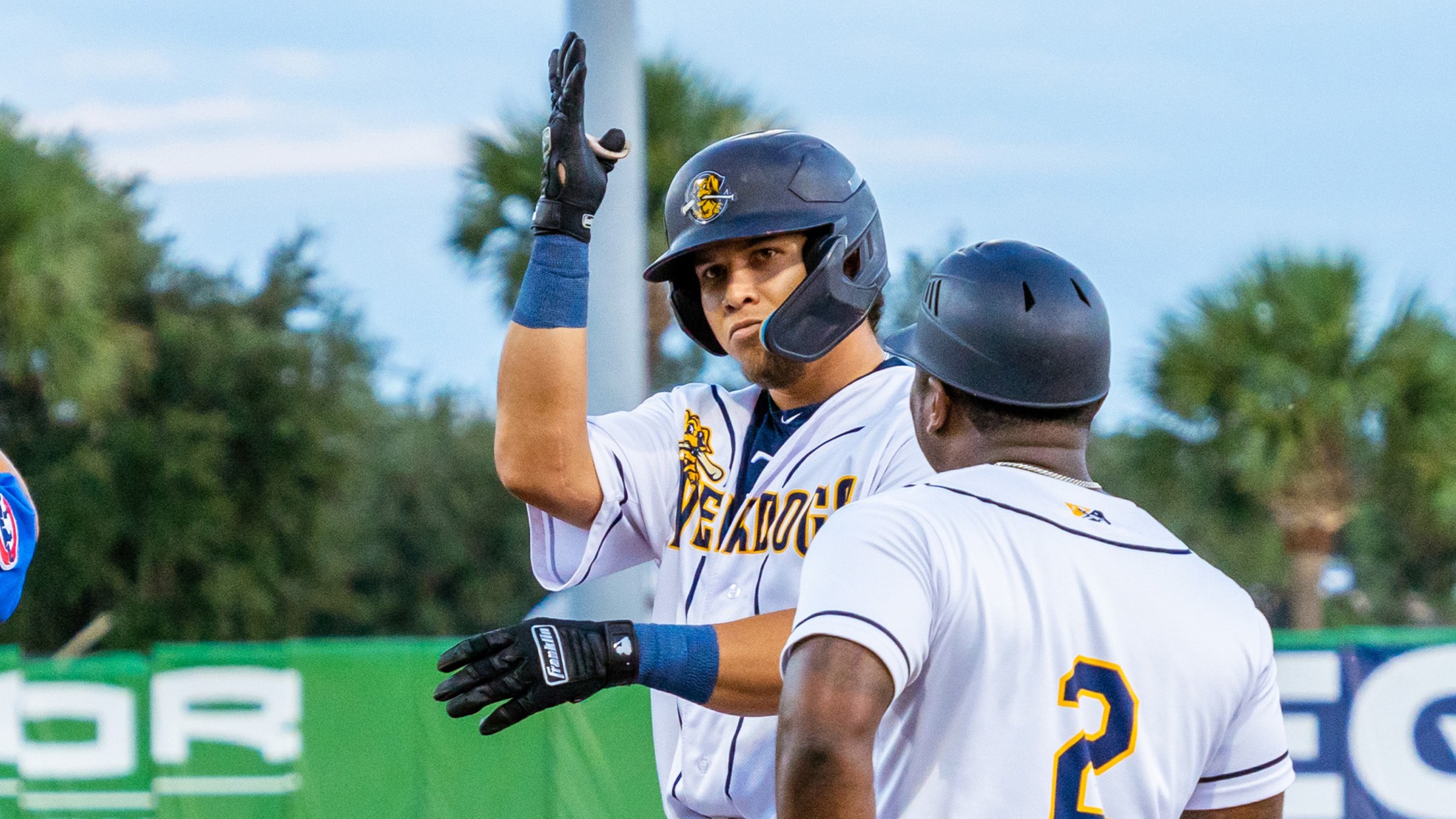 The Charleston RiverDogs moved within one win of a third-consecutive playoff berth thanks to a 6-2 victory over the Myrtle Beach Pelicans on Thursday. A crowd of 4,054 attended the contest. The RiverDogs will secure another playoff appearance with their next win or a Columbia loss. The RiverDogs (36-20, 63-59)
Early Unearned Runs Bite RiverDogs in Series-Opening Loss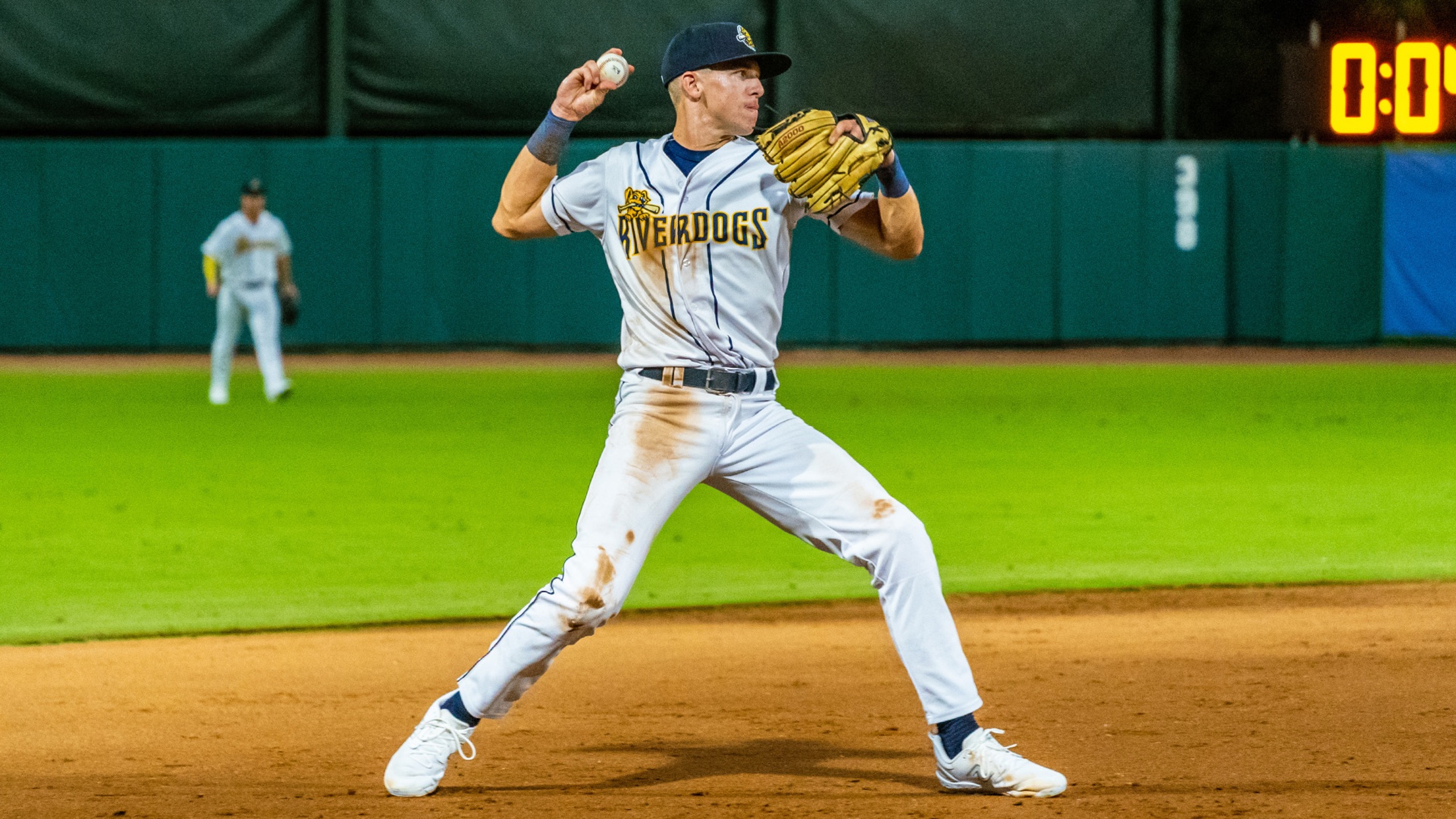 RiverDogs Wednesday Game Moved Due to Hurricane Idalia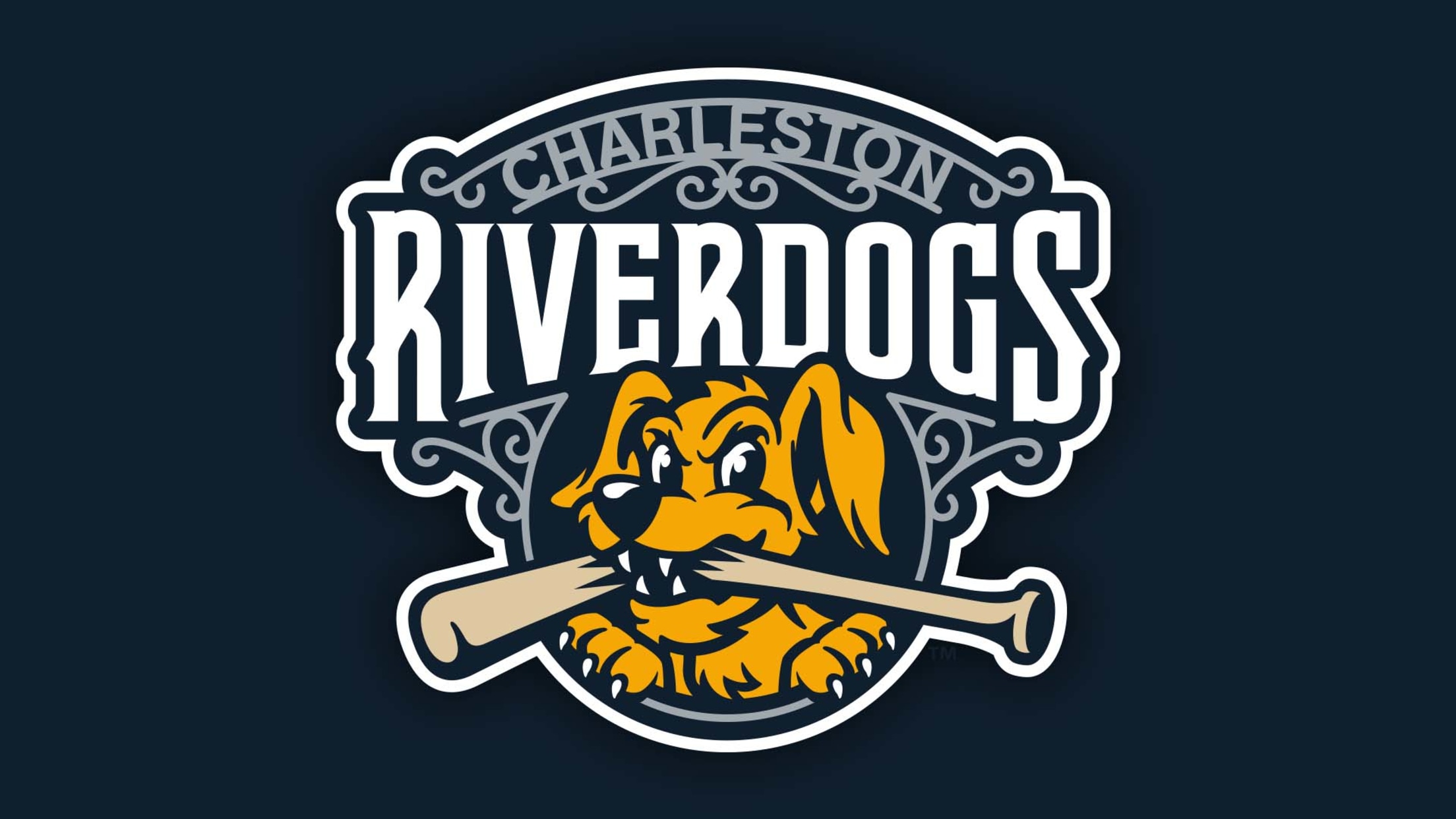 With the effects of Hurricane Idalia forecasted to arrive in the Holy City within the next 24 hours, the Charleston RiverDogs have preemptively moved their scheduled Wednesday game against the Myrtle Beach Pelicans to Saturday. The likelihood of heavy rainfall, powerful wind gusts and coastal flooding led to the team
RiverDogs Finish Off Series Win with 1-0 Shutout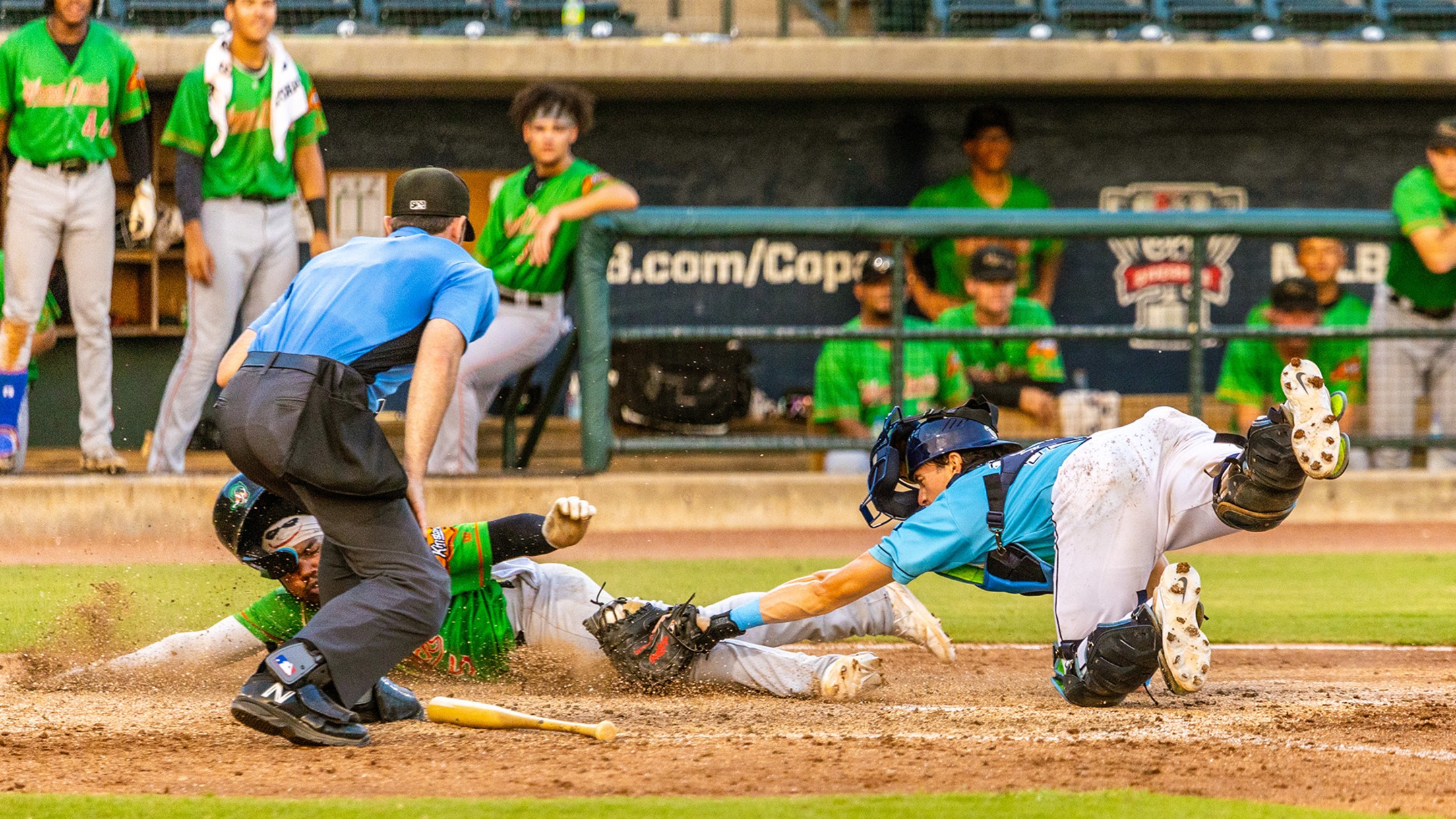 RiverDogs Bend but Don't Break in 8-7 Thriller with Augusta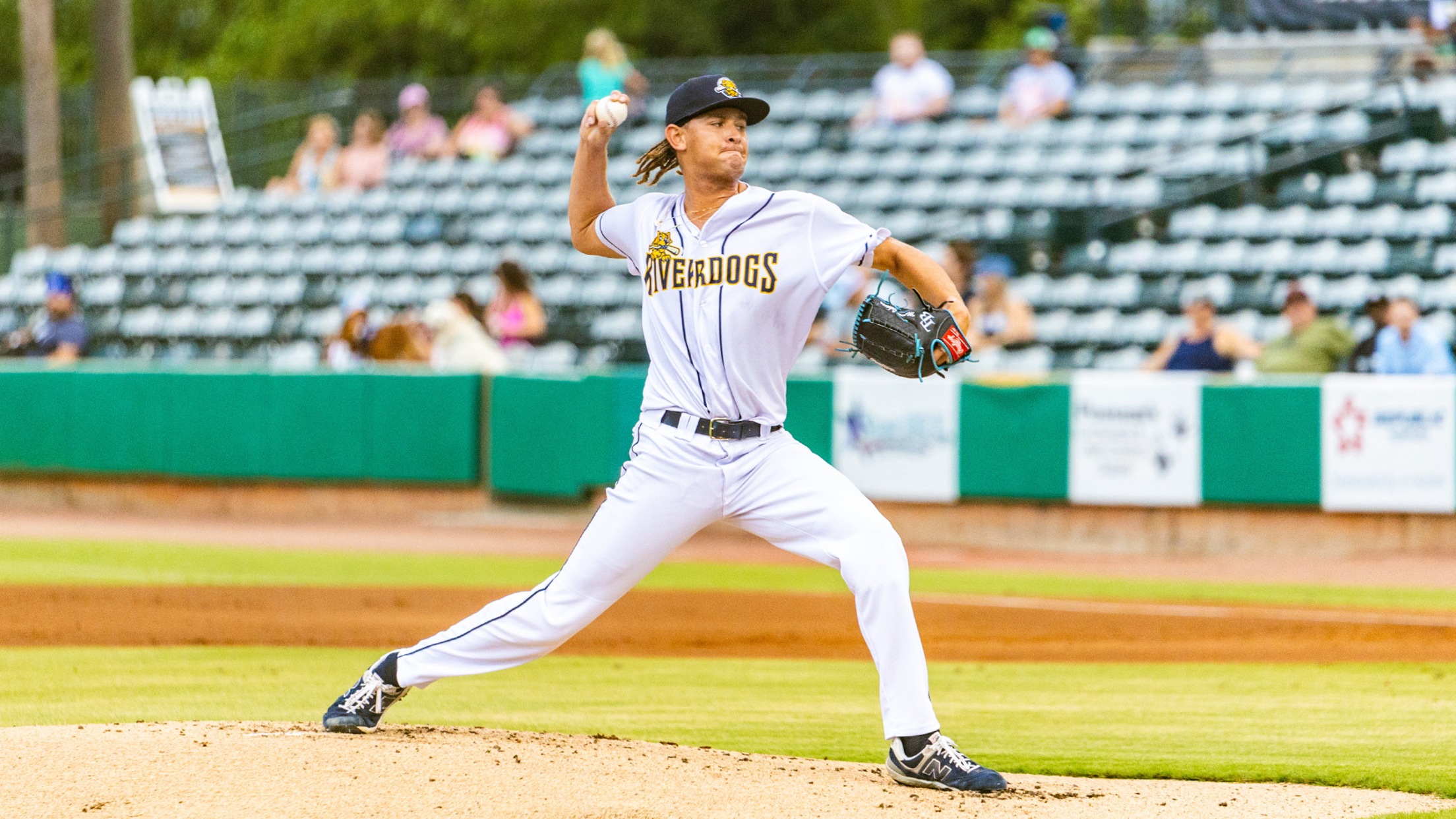 RiverDogs Bend but Don't Break in 8-7 Thriller with Augusta
RiverDogs Strikeout 17 GreenJackets in 6-4 Victory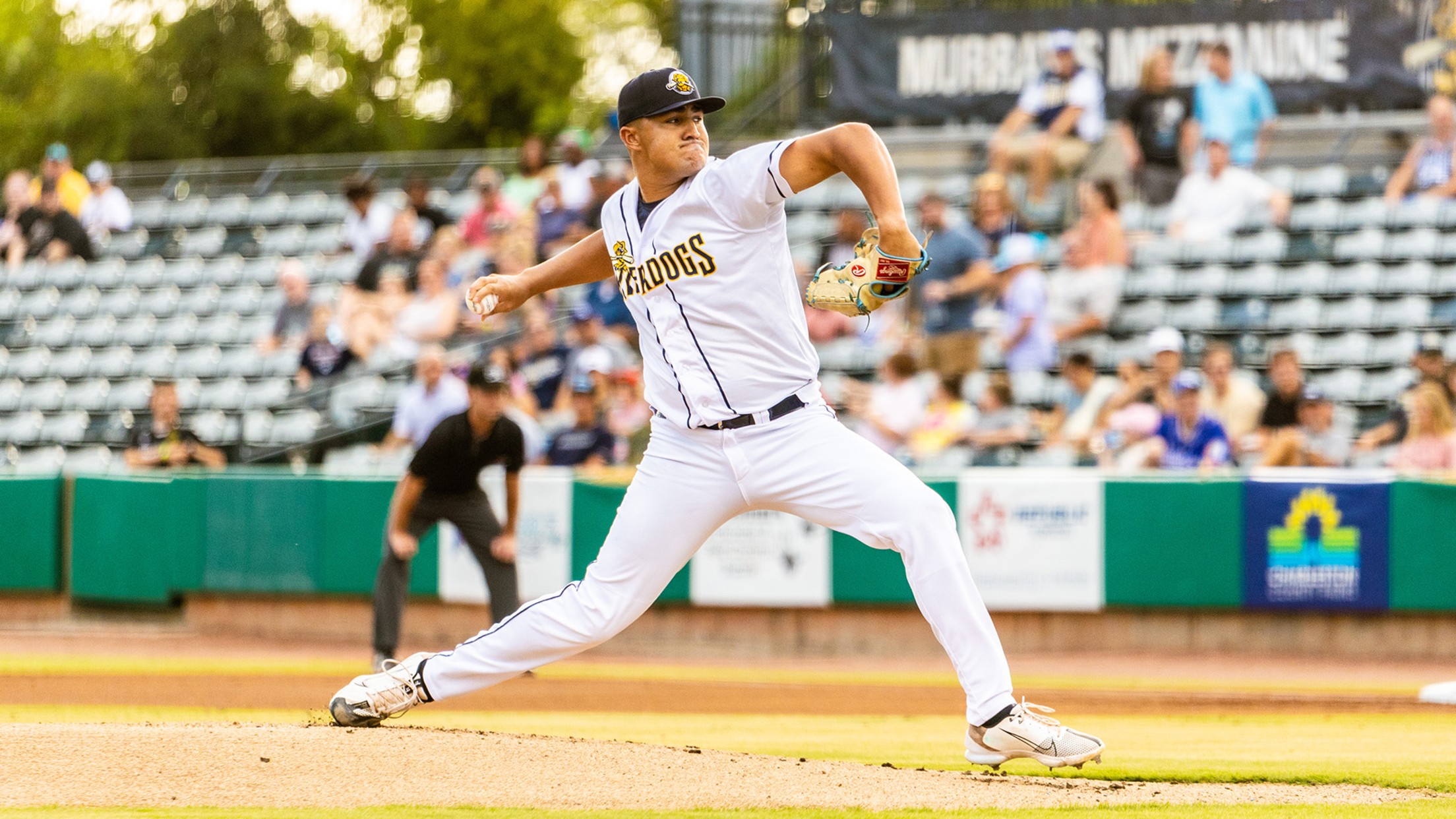 Gary Gill Hill, Trevor Martin and Gerlin Rosario combined for 17 strikeouts as the Charleston RiverDogs evened their series with Augusta GreenJackets on Friday night at SRP Park. The offense used a big fourth inning to emerge with 6-4 victory. The teams have each won 11 games in the season