Losing Streak Reaches Four as RiverDogs Drop Third Straight One-Run Contest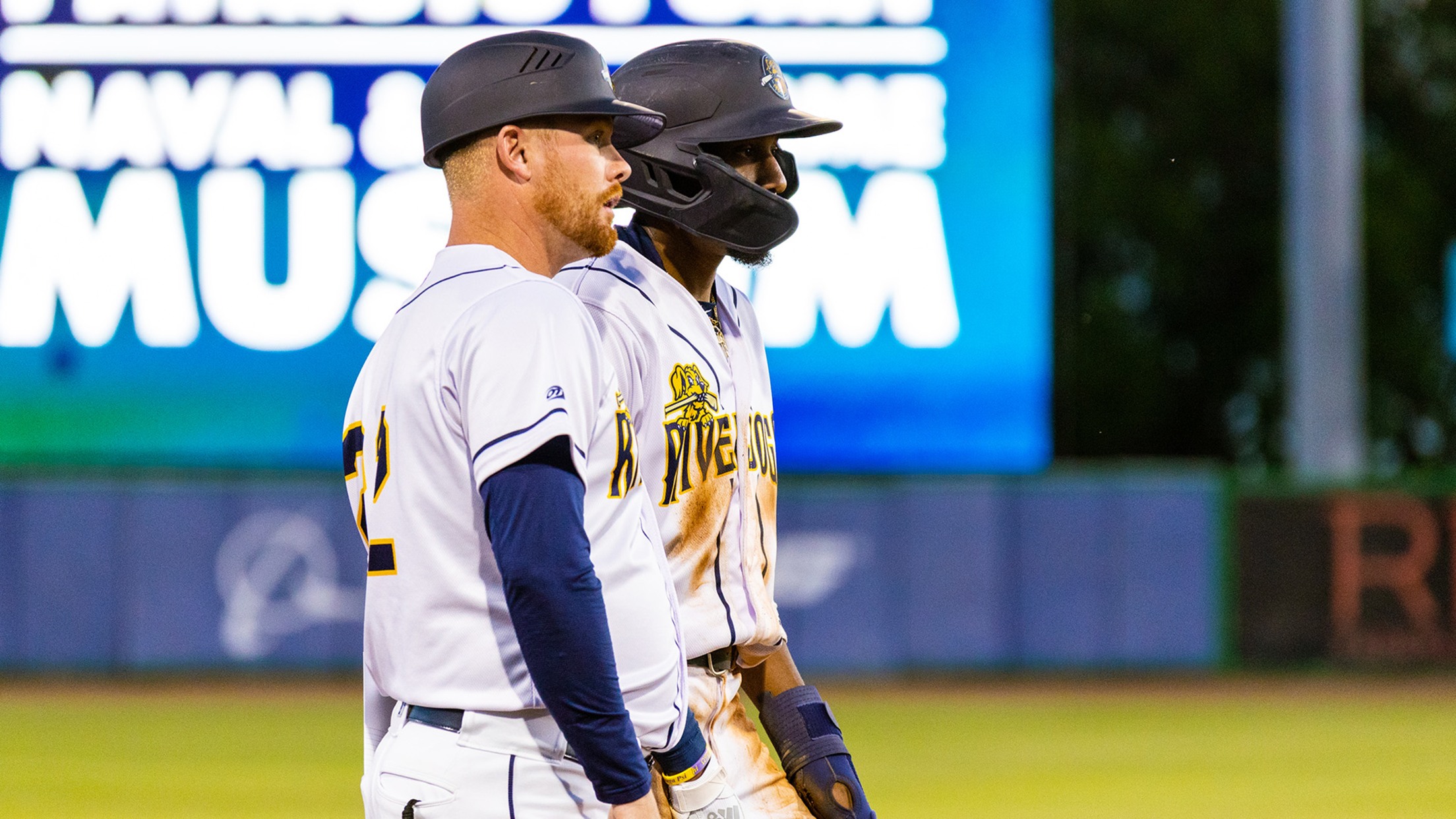 For a third consecutive day, the Charleston RiverDogs fell a little bit short in a one-run loss to the Columbia Fireflies at Segra Park. On Friday night, the RiverDogs received a two-out triple from Dominic Keegan in the top of the ninth but stranded him at third as Ben Sears
For a third consecutive day, the Charleston RiverDogs fell a little bit short in a one-run loss to the Columbia Fireflies at Segra Park. On Friday night, the RiverDogs received a two-out triple from Dominic Keegan in the top of the ninth but stranded him at third as Ben Sears struck out Kamren James to end the game. With Columbia claiming a 5-4 victory, the RiverDogs have lost all four games this week by a combined six runs.
The Fireflies (27-16) took the lead out of the gate, scoring three runs in the bottom of the first inning. Jonny Cuevas walked the leadoff hitter, Jean Ramirez, to open his night. Omar Hernandez followed immediately with a single, putting runners on the corners. Hernandez went to second on a fly ball to left from Brett Squires as Ramirez bluffed a tag and drew a throw to the plate. Columbia grabbed a 2-0 lead when Daniel Vazquez lined a two-run single to left. Later in the inning, a fly ball to shallow left dropped between James in left field and Carlos Colmenarez at short, allowing the final run of the inning to cross the plate.
The RiverDogs (17-26) took some of the momentum back in the top of the second. Colmenarez and Ryan Spikes worked consecutive walks to start the frame against Shane Panzini. Jhon Diaz drove in both runners by slicing a double to left center with one out. Columbia answered with a sacrifice fly from Omar Hernandez in the bottom of the inning to push the lead to 4-2.
Charleston tied the game in the top of the fourth. Colmenarez worked another leadoff walk and advanced all the way to third base on an errant pickoff throw from Panzini. The runner scored from third on a Spikes chopper to third that was thrown away by Brennon McNair. Diaz came through again to tie the game with a line shot into center field.
It wouldn't take long for Columbia to reestablish the lead. McNair opened the bottom of the inning with a triple. He scored on a sacrifice fly to left by Omar Florentino to make it 5-4 Fireflies. Neither team scored over the game's final five innings. The RiverDogs stranded five runners in the final three innings.
Diaz and Keegan each collected three of the RiverDogs seven hits as a team. Ramirez and Vasquez had two each for Columbia.
Cuevas was saddled with the loss, allowing five runs on six hits in a season-high 6.0 innings. Jeff Hakanson and Alex Cook each worked a scoreless inning out of the bullpen.
The RiverDogs will meet the Fireflies again on Saturday night with first pitch scheduled for 6:05 p.m. RHP Yoniel Curet (1-1, 6.17) will take the ball first for the visitors with RHP David Sandlin (3-0, 3.19).