Early Deficit Dooms Lookouts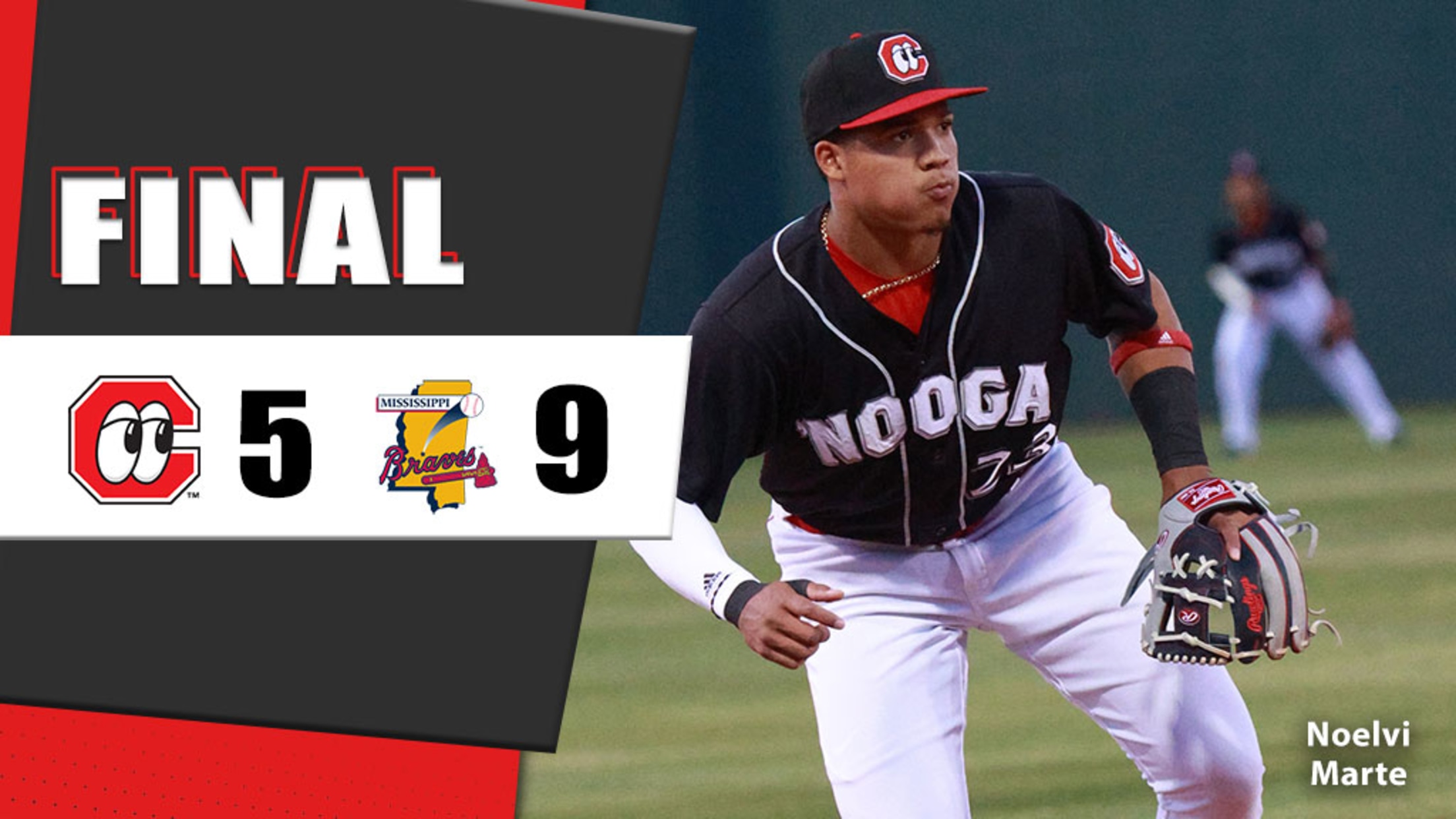 The Chattanooga Lookouts fell behind five runs in the first innings in their 9-5 loss to Mississippi. In the first inning, a Beau Philip grand slam capped off a five-run inning. They added one in the second and one more in the third to bring their lead to seven early
The Chattanooga Lookouts fell behind five runs in the first innings in their 9-5 loss to Mississippi.
In the first inning, a Beau Philip grand slam capped off a five-run inning. They added one in the second and one more in the third to bring their lead to seven early in the contest. In the fifth the Braves once again scored, but the Lookouts bats woke up in the bottom of that frame.
With the bases loaded Chattanooga scored first on a sac fly. They brought more runs home on a two-run single by Ashton Creal and a Jose Torres RBI knock.
The Lookouts could not bring home any more runs that inning, but scored their fifth and final run on a Noelvi Marte 402-foot home run. The blast to left was his first double-a-dinger.
In the loss, Mac Sceroler through three shutout innings and struck out seven batters. Reliever Stevie Branche followed that up with five more strikeouts. In total the team sat down 15 batters via strikeout.
Tomorrow Lookouts starter Andrew Abbott takes the mound on Thirsty Thursday. In his last start, the southpaw struck out the first nine batters he faced. Game time for tomorrows contest is set for 7:15 p.m.