Lookouts Draw Sold Out Crowd on Star Wars Night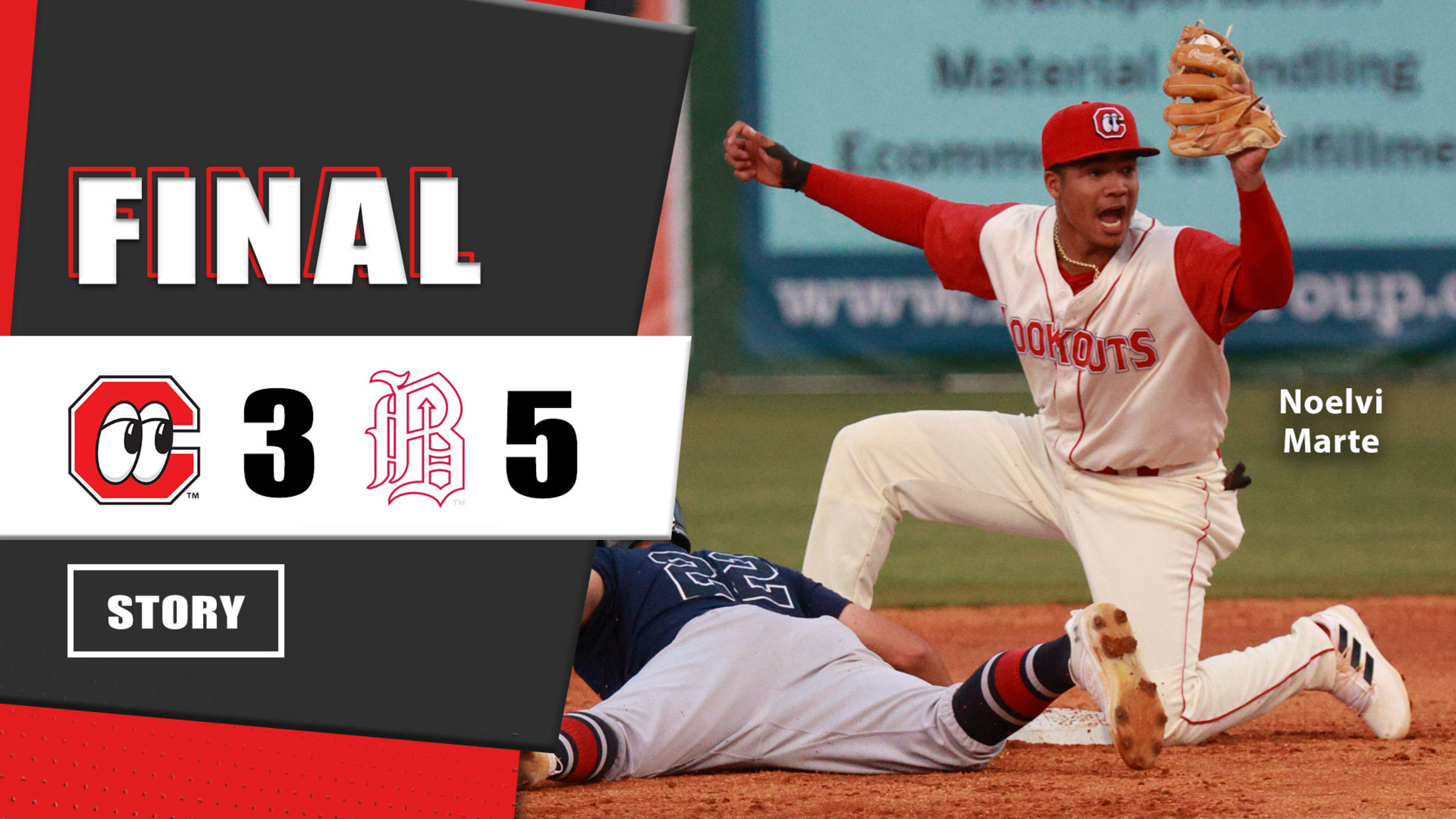 The Chattanooga Lookouts drew a sold-out crowd of 6,378 in their 5-3 loss on Star Wars Night. Chattanooga started the night off with a bang when Noelvi Marte smacked a lead-off homer. In his Lookouts debut, Nick Northcut belted a home run of his own to make it a 2-0
The Chattanooga Lookouts drew a sold-out crowd of 6,378 in their 5-3 loss on Star Wars Night.
Chattanooga started the night off with a bang when Noelvi Marte smacked a lead-off homer. In his Lookouts debut, Nick Northcut belted a home run of his own to make it a 2-0 lead.
Birmingham clawed back with a run in the second and tied it in the fourth. The tie was broken on a Jose Rodriguez home run, his third of the year. They held on to a one-run lead until the eighth when Chris Shaw hit a two-run homer to make it 5-2.
Marte cut the Barons' lead to three on his second home run of the day, but the Lookouts fell short in the ninth inning.
With the loss, Chattanooga falls to 11-13. Right-hander Christian Roa takes the bump tomorrow looking for his first win of the 2023 season. Game time for Fireworks Friday and Free Comic Book Night (first 500 fans receive a free comic) presented by Epikos Comics and Chattanooga Comic Con is 7:15 p.m. with gates opening at 6:00 p.m.