Lookouts Score 12 Runs in Fifth Straight Win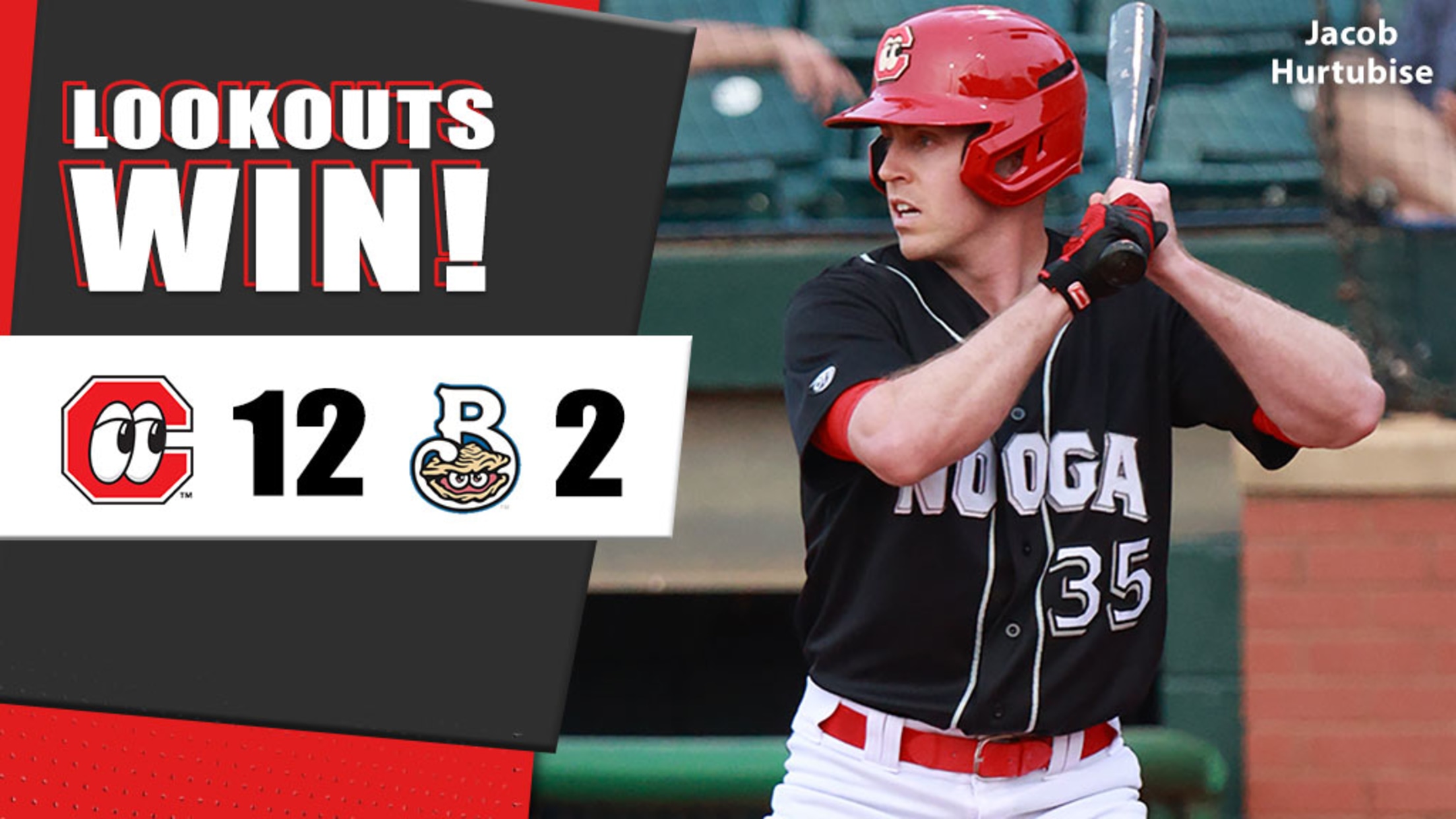 The Chattanooga Lookouts increased their win streak to five with a 12-2 route of the Biloxi Shuckers. The RSW Player of the Game Jacob Hurtubise went 3-for-3 with 5 RBIs and finished a triple short of the cycle. In the second inning, a bases-clearing error by Biloxi gave the Lookouts
The Chattanooga Lookouts increased their win streak to five with a 12-2 route of the Biloxi Shuckers. The RSW Player of the Game Jacob Hurtubise went 3-for-3 with 5 RBIs and finished a triple short of the cycle.
In the second inning, a bases-clearing error by Biloxi gave the Lookouts the early lead. Biloxi struck in the third on a solo homer, but Chattanooga Answered with a run of their own. Biloxi added their second and final run of the day in the fourth.
With the score 4-2, Chattanooga broke the game wide open in the fourth. Hurtubise smacked a two-run double and Rece Hinds belted his fourth homer of the year. Hurtubise smacked a three-run home run in the seventh to put the exclamation on the Lookouts' fifth straight win.
Starting pitcher Connor Phillips mowed down Biloxi in the win. The right-hander struck out 13 of the 19 batters he faced to tie a career-high. Kyle Glogoski and Ryan Meisinger each pitched two scoreless innings and struck out a combined seven batters to bring the total to 20.
Tomorrow is the final game of the team's six-game series against Biloxi. The first pitch is set for 2:15 p.m. with gates opening at 1:00 p.m.