Lookouts Score 8 Unanswered to Topple M-Braves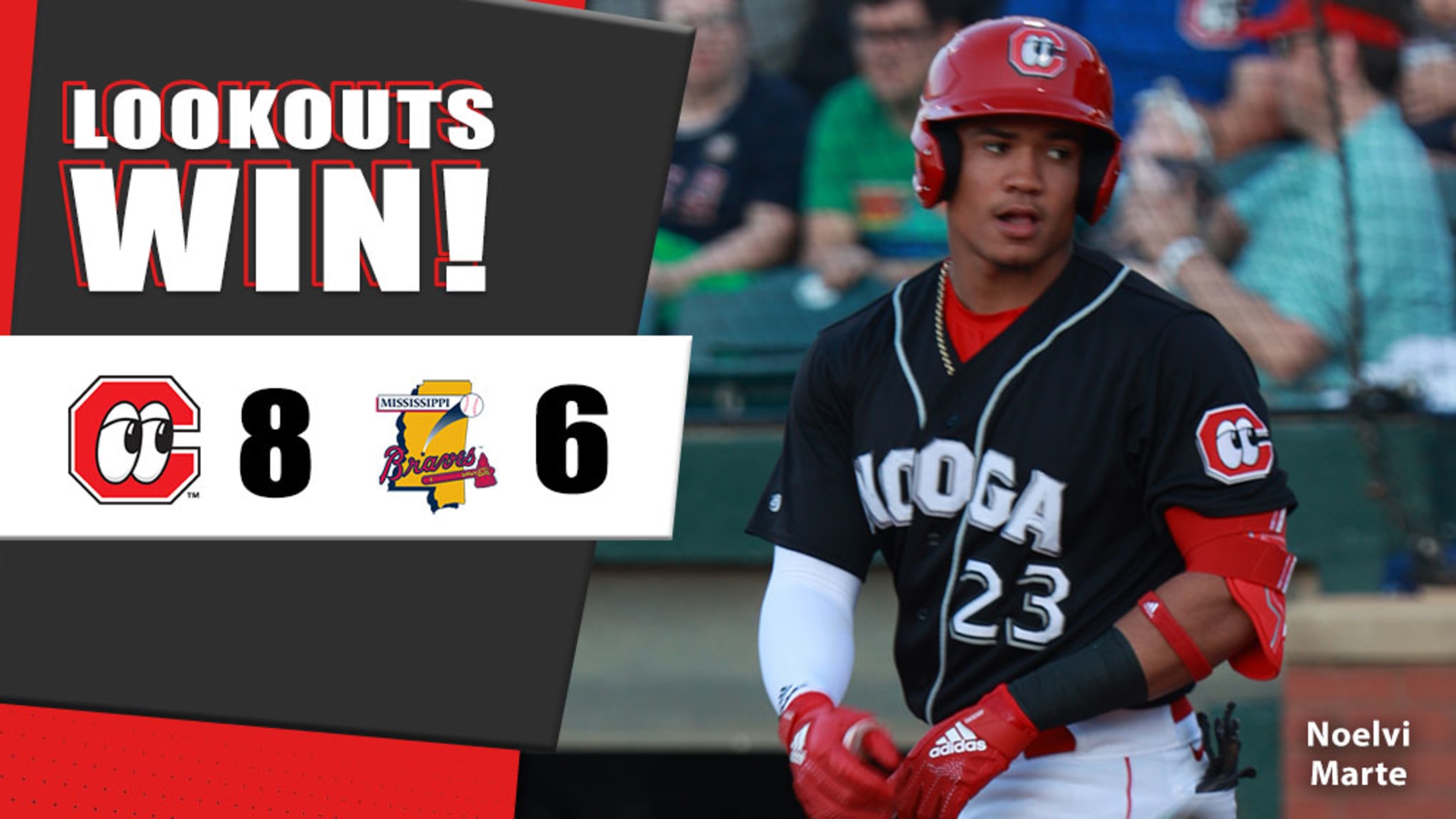 The Chattanooga Lookouts were down 6-0 in the fourth inning but rallied to an 8-6 win over the Mississippi Braves. Mississippi started the game strong, scoring six runs with the help of three solo home runs off Lookouts starter Connor Phillips. In the bottom of the fourth inning, the rally
The Chattanooga Lookouts were down 6-0 in the fourth inning but rallied to an 8-6 win over the Mississippi Braves.
Mississippi started the game strong, scoring six runs with the help of three solo home runs off Lookouts starter Connor Phillips.
In the bottom of the fourth inning, the rally began on back-to-back singles by Noelvi Marte and James Free. The first run of the game scored on an error and two more came across on a Cerda two-run single.
An inning later Mississippi's poor defense led to more Lookouts runs. A throwing error by the Braves led to two runs and two more runs were plated later in the inning.
Lookouts relieves Spencer Stockton and Jake Wong combined to throw five scoreless innings with 12 strikeouts.
Tomorrow is game five of the series on Spin-to-Win Saturday at AT&T Field. First pitch is at 7:15 p.m.