Lookouts Shut Out Shuckers for Second Straight Night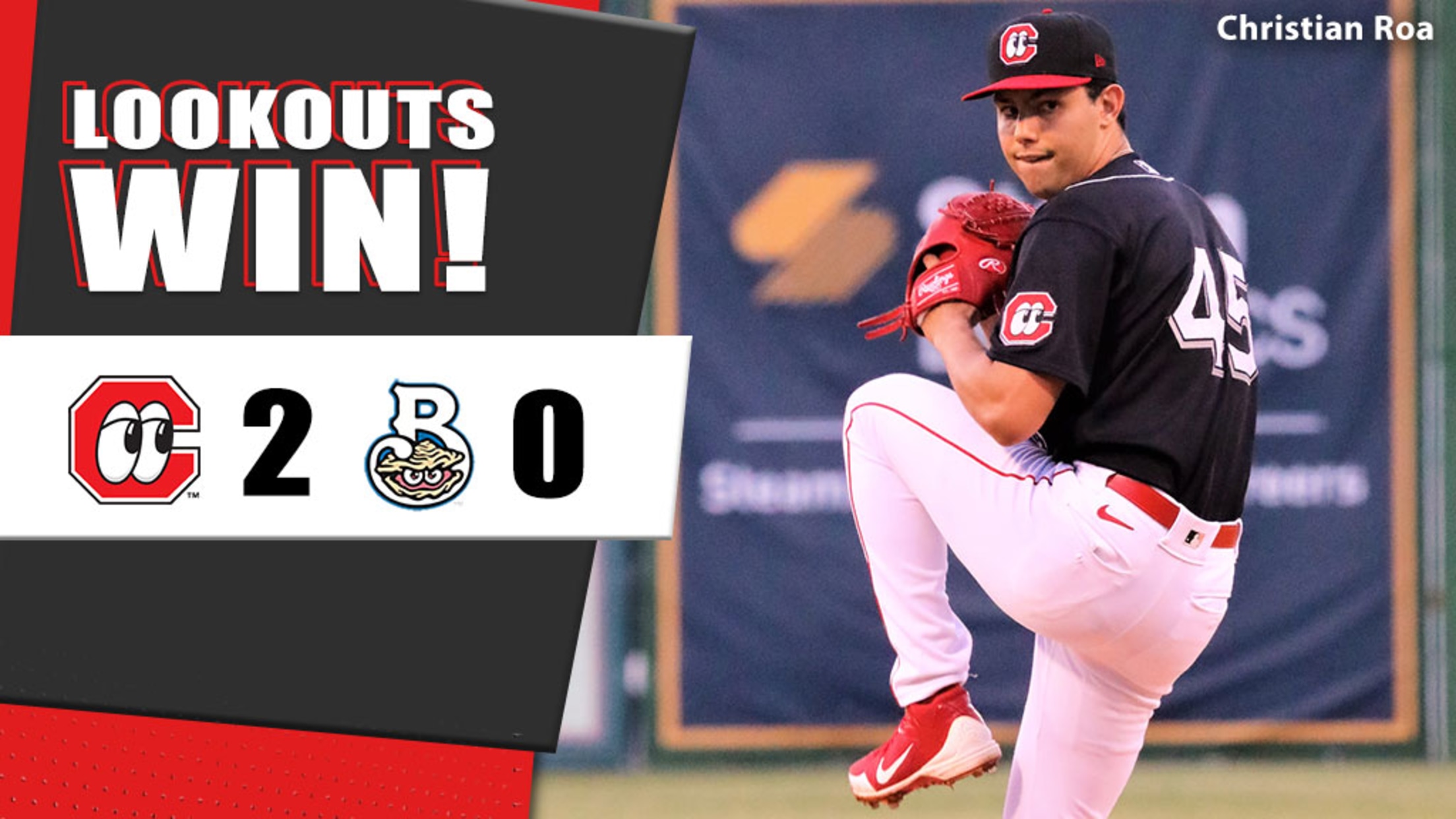 The Chattanooga Lookouts shut out the Biloxi Shuckers for the second consecutive night, 2-0. In the first inning, Chattanooga used back-to-back triples by James Free and Alex McGarry to score their first run. Their second and last came in the fifth on a 411 homer by Noelvi Marte. Marte now
The Chattanooga Lookouts shut out the Biloxi Shuckers for the second consecutive night, 2-0.
In the first inning, Chattanooga used back-to-back triples by James Free and Alex McGarry to score their first run. Their second and last came in the fifth on a 411 homer by Noelvi Marte. Marte now has six home runs on the season, all hit at home.
The two runs would be all the Lookouts pitching staff needed. Christian Roa earned his first win of the year, only allowing one hit in six shutout innings while striking out eight batters. After allowing 16 earned runs in April the right-hander has not allowed a run in 15 innings in May.
Manuel Cachutt made his 2023 AT&T Field debut and threw 1.1 scoreless innings. Andy Fisher came in during the eighth and earned his second hold of the season. Evan Kravetz earned his first save of the year with a 1-2-3 night inning. The Lookouts have now thrown 22 straight scoreless innings.
Chattanooga will aim to increase its winning streak to four games tomorrow night against Biloxi on a Fireworx Friday presented by Tree Worx.