Marte Belts Walk-Off HR, Lookouts Win 6-4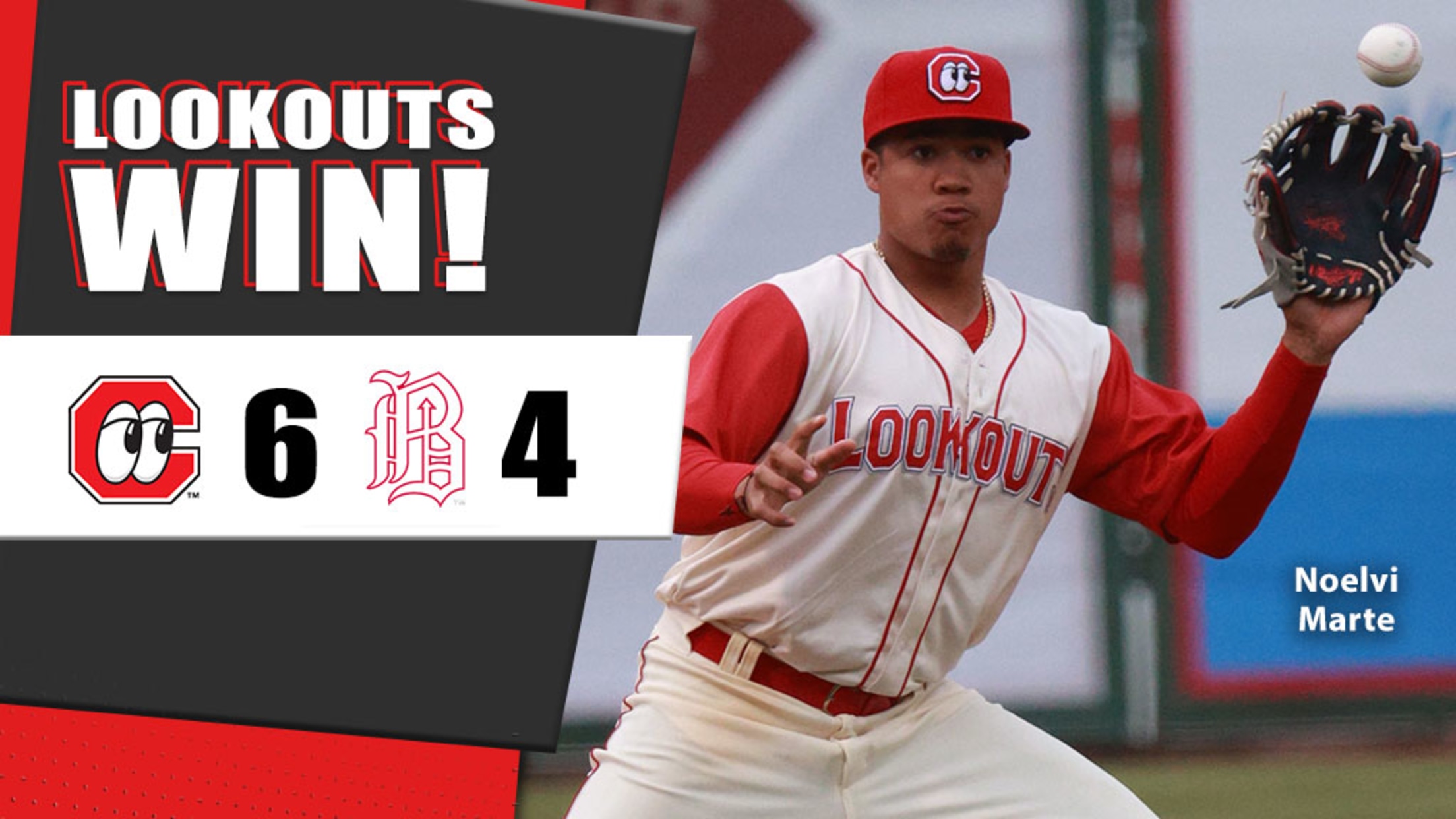 Noelvi Marte smacked a game-winning walk-off home run to break a 4-4 tie and give the Lookouts the 6-4 lead. Tonight's game featured three lead changes after the fifth inning. Chattanooga kicked off the scoring on a two-run home run by Daniel Vellojin. Lookouts starting pitcher Christian Roa threw five
Noelvi Marte smacked a game-winning walk-off home run to break a 4-4 tie and give the Lookouts the 6-4 lead.
Tonight's game featured three lead changes after the fifth inning. Chattanooga kicked off the scoring on a two-run home run by Daniel Vellojin.
Lookouts starting pitcher Christian Roa threw five shutout innings and only allowed one hit while striking out 10 batters. After Roa left the game, the Barons took advantage with an RBI triple and an RBI single.
The tie did not last long as Noelvi Marte scored in the bottom of the sixth on a Nick Northcut double. The Lookouts held the 3-2 lead until the eighth inning. Birmingham seized it back, this time on an Adam Hackenberg two-run double.
The back-and-forth affair continued in the bottom of the eighth inning. Vellojin led off the inning with a double and was replaced by pinch-runner Jacob Hurtubise. The speedster advanced to third on a wild pitch and came home on a Francisco Urbaez two-run double.
In the bottom of the ninth, the Lookouts were down to their last out when Ashton Creal smacked a single. On a 0-1 pitch Marte smoked a home run down the left field line to give the Lookouts the 6-4 win.
Tomorrow is Princess Knight at AT&T Field. First pitch is at 7:15 p.m.