Hooks Holding National Anthem Auditions
Auditions to be both in-person and virtual
CORPUS CHRISTI – The Corpus Christi Hooks are on the lookout for singers and instrumental musicians to perform the Star-Spangled Banner during the 2023 season. Auditions will be held on Saturday, March 18 from 11 AM to 3 PM at Whataburger Field. Artists unable to audition in-person can submit a
Hooks & Reliant All-Star Educators Program Continues to Reward Coastal Bend Teachers
$15,000 to be awarded among 10 public educators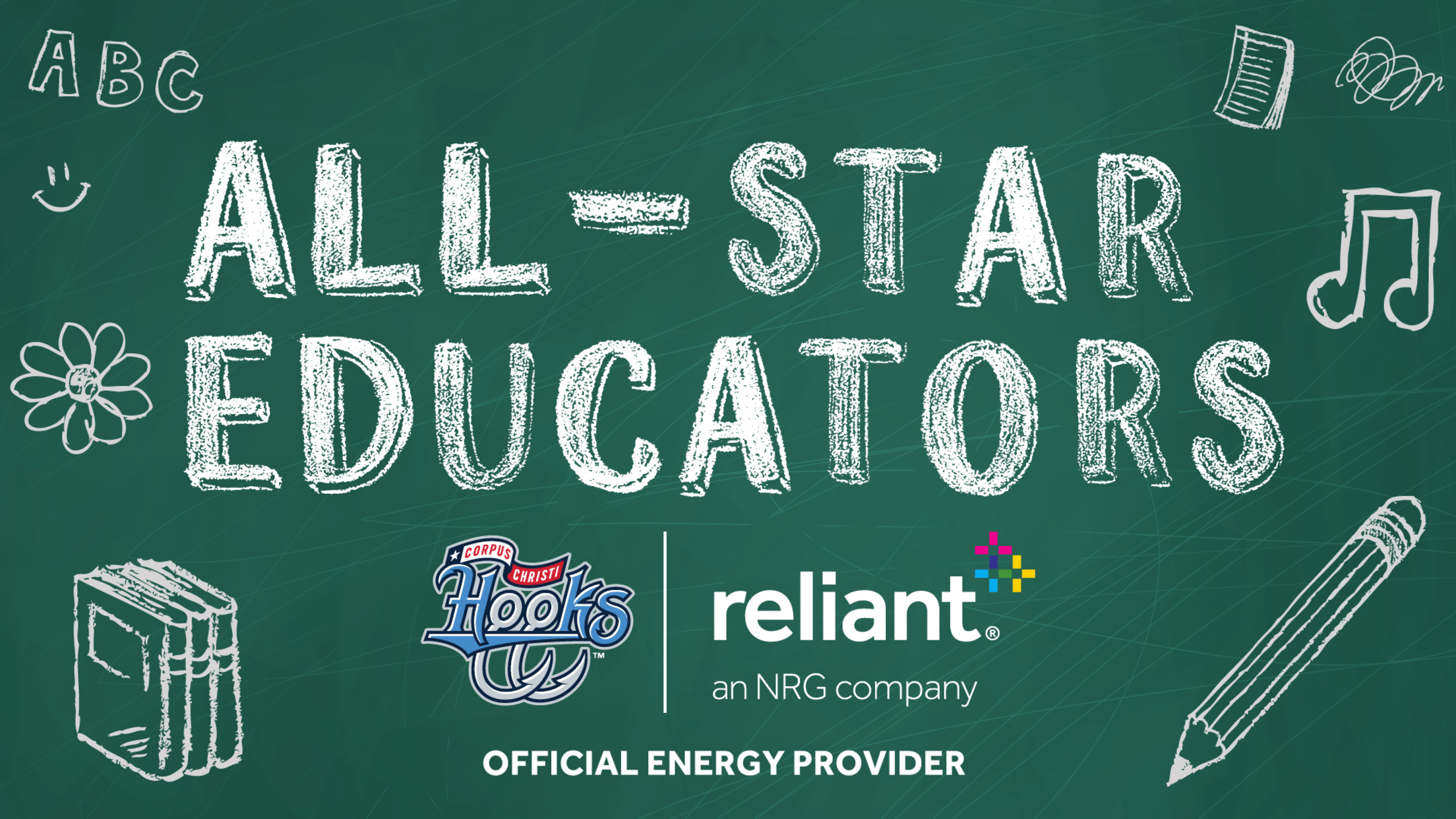 CORPUS CHRISTI – After a successful launch of the Reliant All-Star Educators Program last year, the Corpus Christi Hooks Baseball Club and Reliant are kicking off the search for 10 new outstanding local public-school teachers. "Both the Hooks and Reliant were beyond excited for the start of this program last
Astros Tab Joe Thon as Hooks Skipper
Kovalik, Bell, Blue, Ando & Jones also announced as members of CC's field staff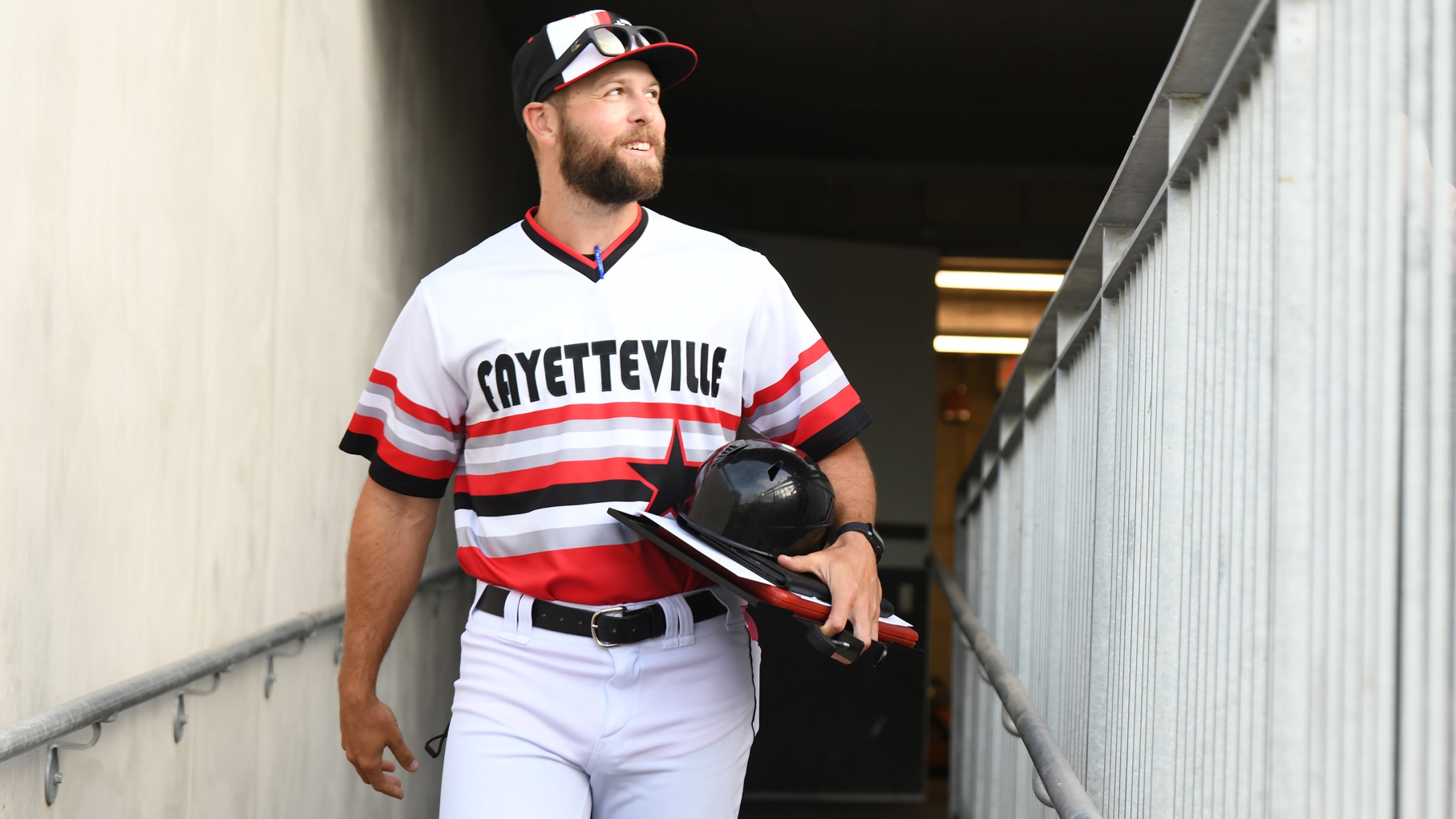 CORPUS CHRISTI – Second-year manager Joe Thon takes over the reigns as Corpus Christi Hooks field chief in 2023, the defending World Series Champion Houston Astros announced today. Joining Thon, 31, at the Astros Class AA post is pitching coach John Kovalik, hitting coach Bobby Bell, development coach Vincent Blue,
Hooks Celebrate Astros World Series Title with Packed Promo Calendar
Single-game tickets on sale now!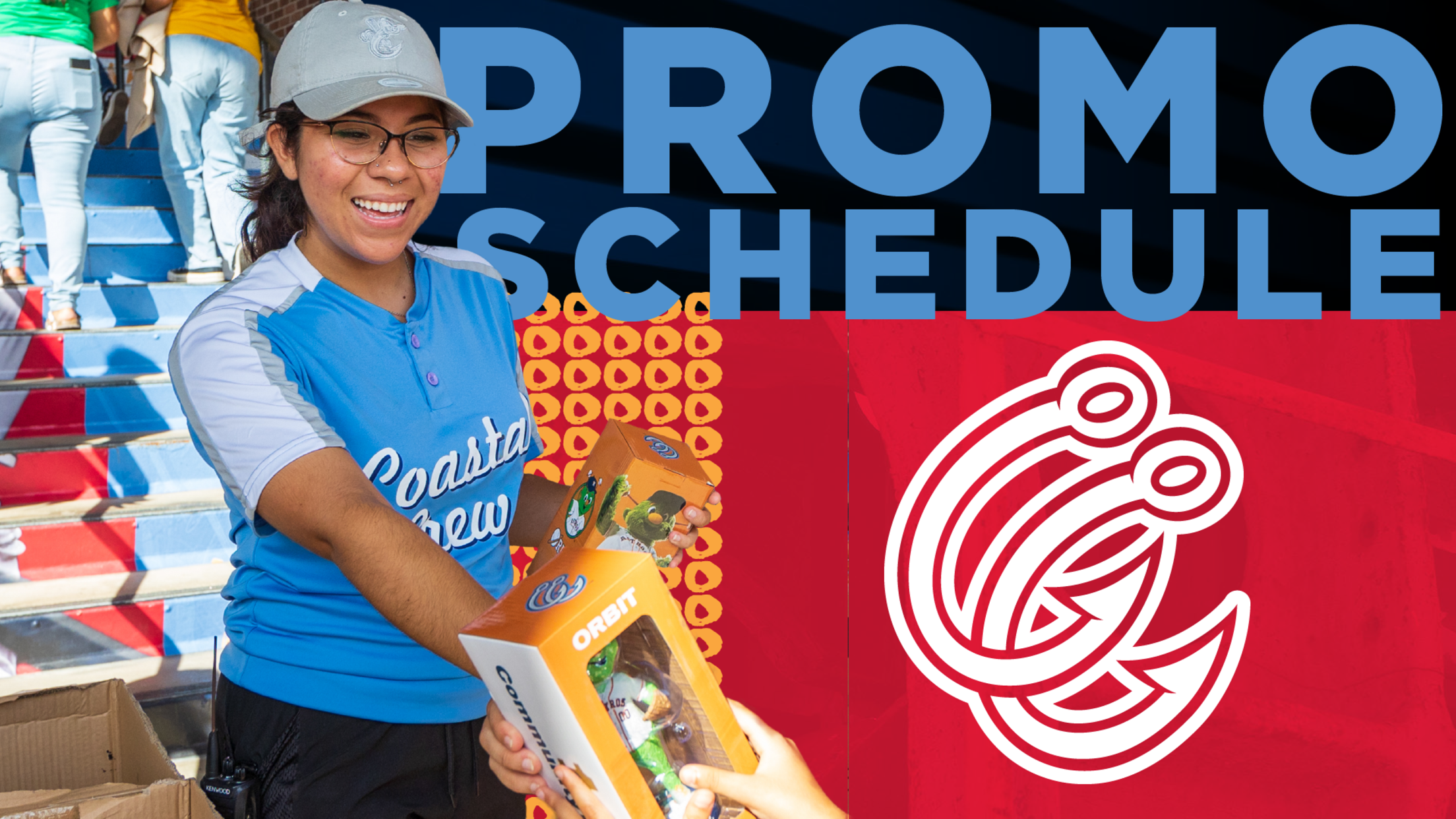 Read About 2023 Daily Promos CORPUS CHRISTI – Replica World Series Rings, 15 fireworks displays, eight jersey giveaways, and appearances by the Houston Astros' World Series trophy highlight the 2023 Hooks Promotional Schedule. Buy Single Game Tickets Opening Night is Thursday, April 6 as Mike Shaw Automotive presents Opening Night
Hooks Announce 2023 Daily Promotions
Full promotional calendar to be released Wednesday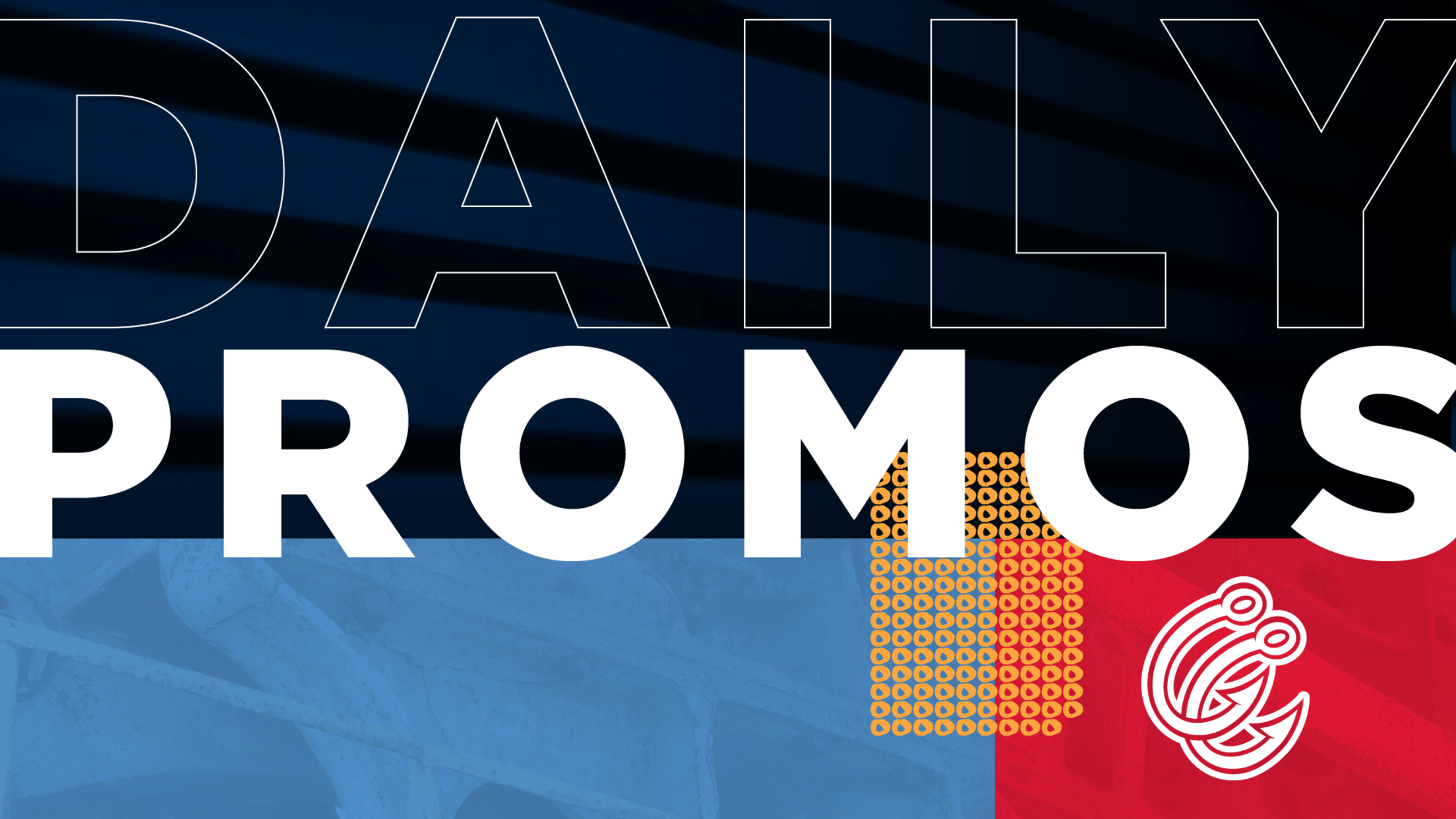 Read About 2023 Giveaways CORPUS CHRISTI – In anticipation of the full promotional calendar release, the Corpus Christi Hooks, Double-A Affiliate of the Houston Astros, reveal daily promotions for the 2023 season. Buy Single-Game Tickets Tuesdays: Start the week off with the Mike Shaw Automotive 4-for-$40, offering four tickets, four
New to Whataburger Field in 2023
Baseball returns this Friday with Kansas and Valparaiso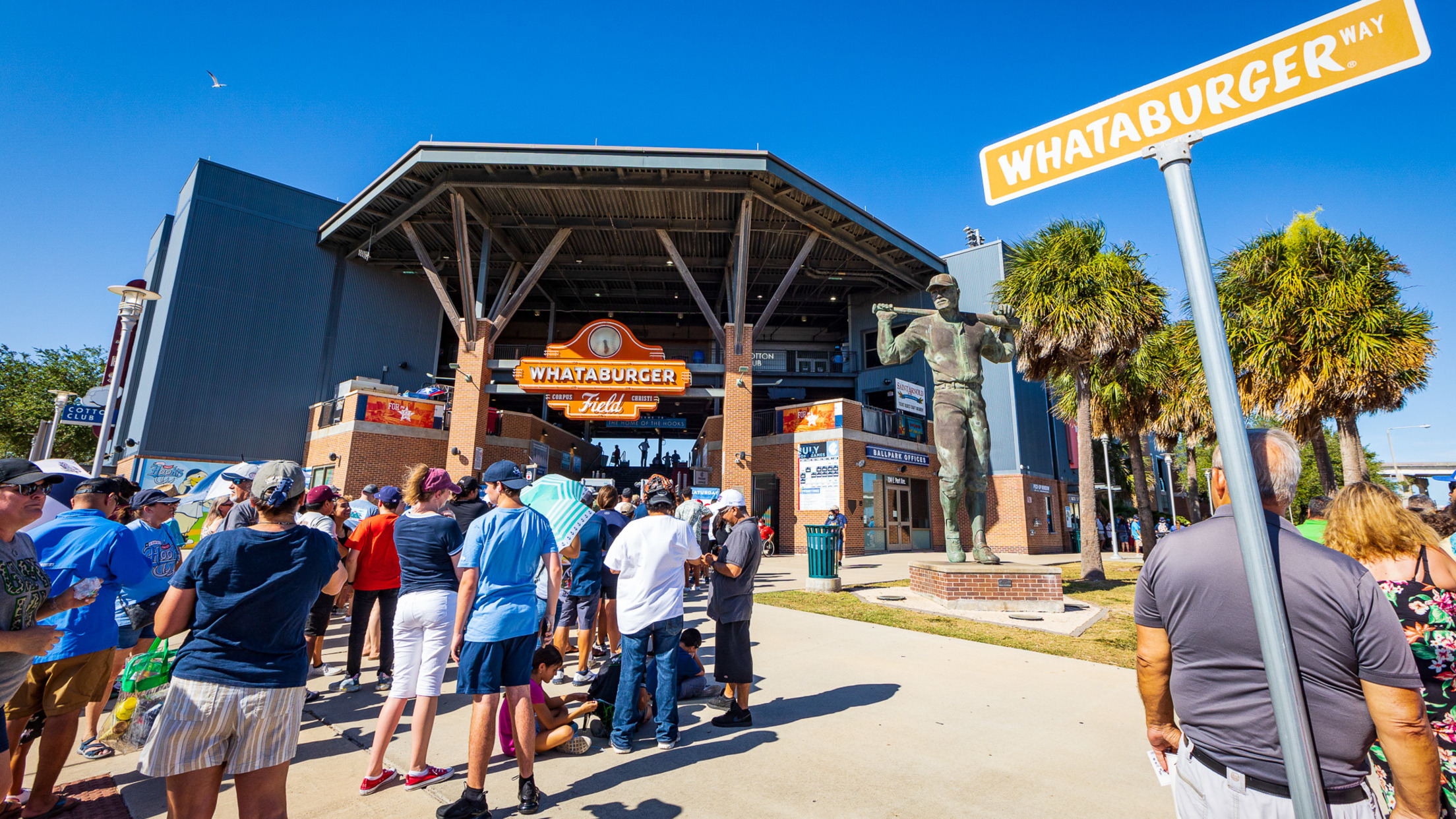 CORPUS CHRISTI – With Opening Night less than two months away, the Hooks are excited to announce a few updates and reminders for both upcoming events and the 2023 Texas League season. Cashless Whataburger Field has adopted a new cashless policy for 2023 games and events at the following transaction
Hooks Accepting 50/50 Raffle Beneficiary Nominations
Over $70,000 awarded in 2022 to twelve local non-profits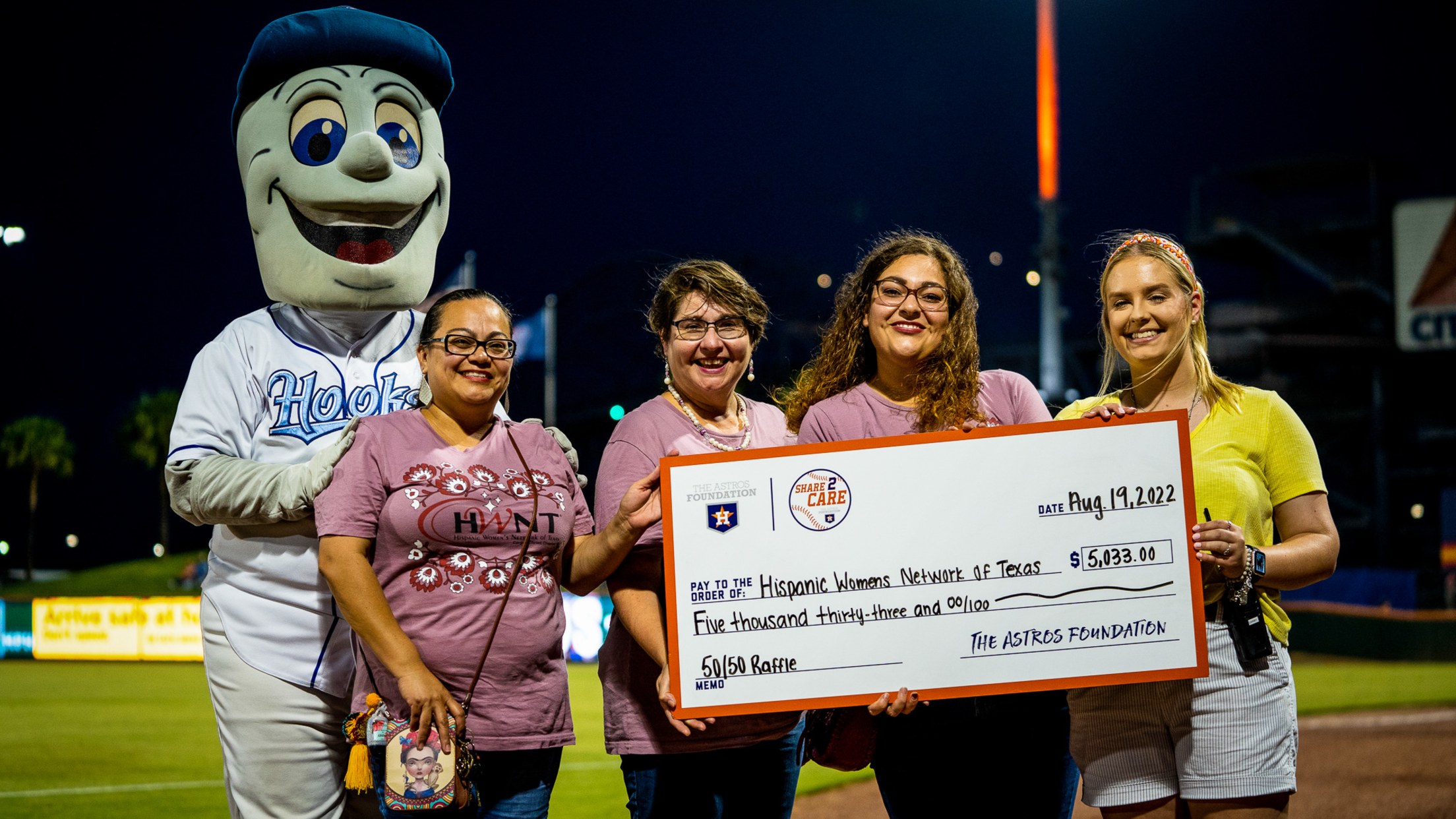 CORPUS CHRISTI – The Corpus Christi Hooks are now accepting nominations for beneficiaries of the 2023 Share2Care 50/50 Raffle presented by Lithia CDJR. In total, twelve Coastal Bend non-profit organizations will receive half of the net raffle proceeds for a specific homestand during the Hooks 2023 season. A staple at
Hooks Boast 20 Alums in World Baseball Classic
Former CC skippers Linares & López will manage in tournament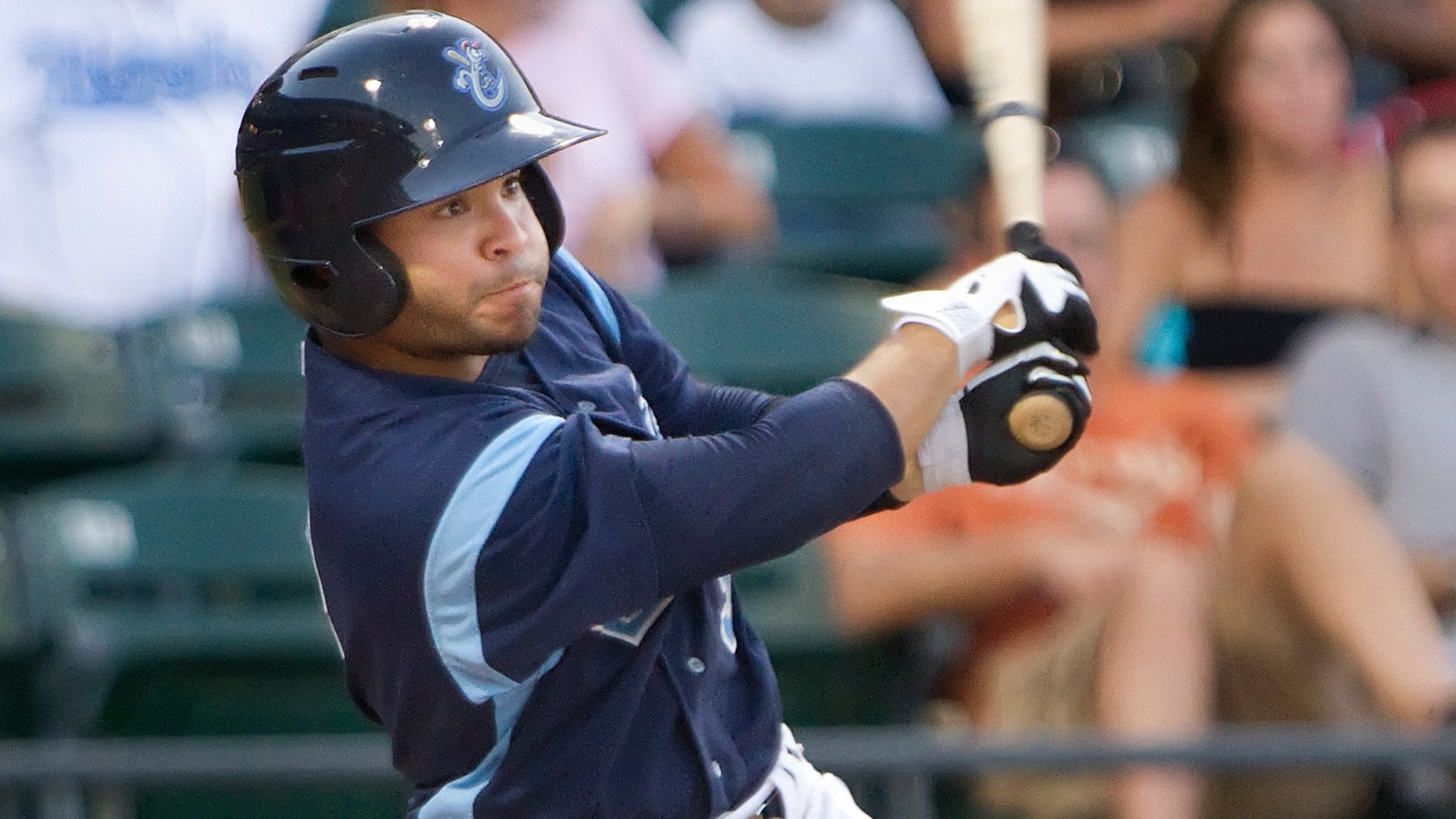 CORPUS CHRISTI – A contingent of 20 former Hooks will represent 10 different countries in the 2023 World Baseball Classic. Omar López, the 2018 Texas League Manager of the Year, is set to helm Team Venezuela, with Rodney Linares primed to lead Team Dominican Republic. Linares, who has the most
Hooks Roll Out High School Baseball Schedule at Whataburger Field
Opens Feb. 28 with Banquete-T-M & King-Ray doubleheader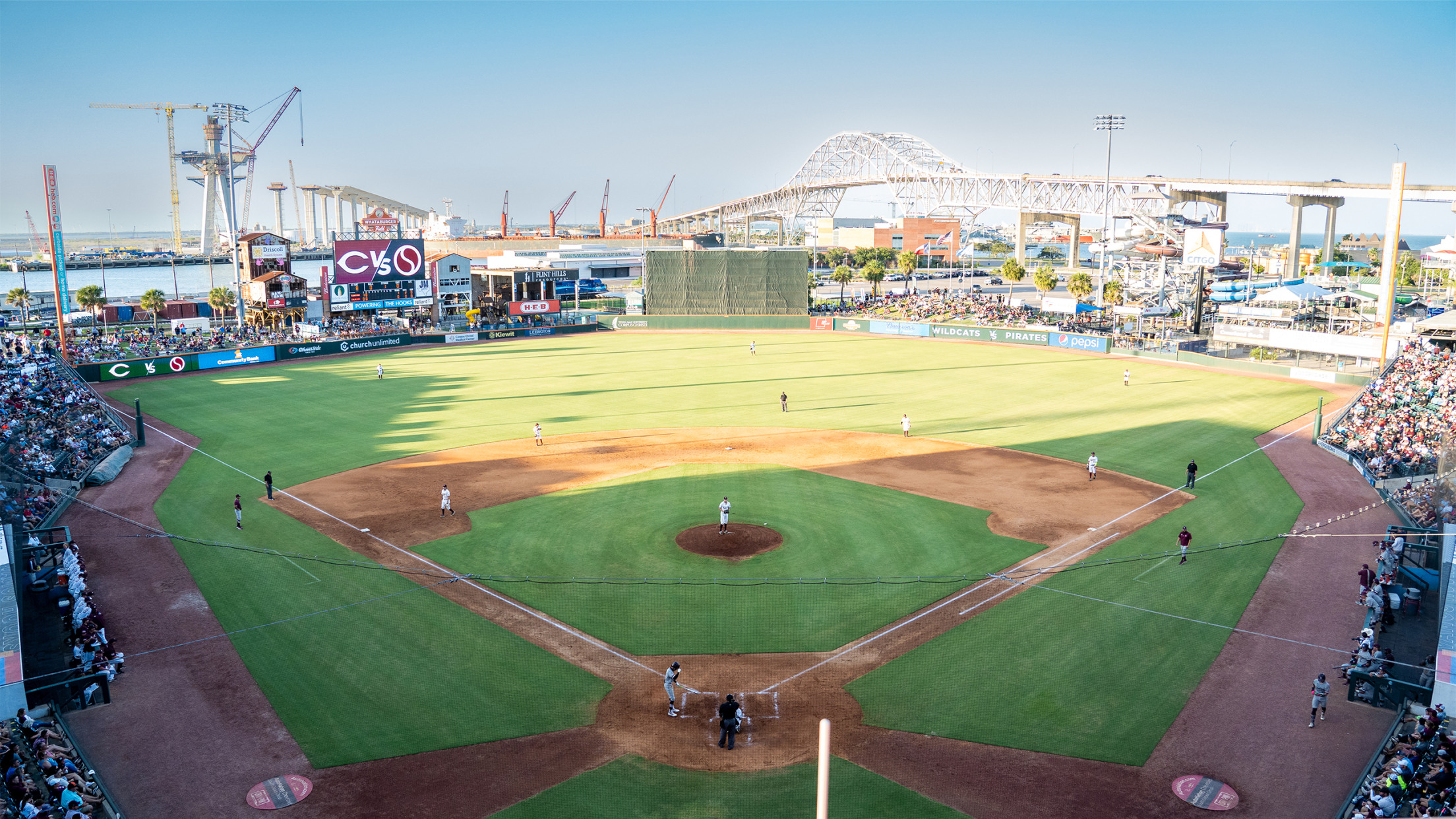 CORPUS CHRISTI – Tickets are on sale for high school baseball at Whataburger Field. The 2023 slate, presented by the Corpus Christi Medical Center, is comprised of 21 games in 32 days and currently features programs from 24 Coastal Bend high schools. Prep action starts with a Tuesday, February 28
Whataburger Field 2023 College Slate Announced
Kleberg Bank College Classic February 24-26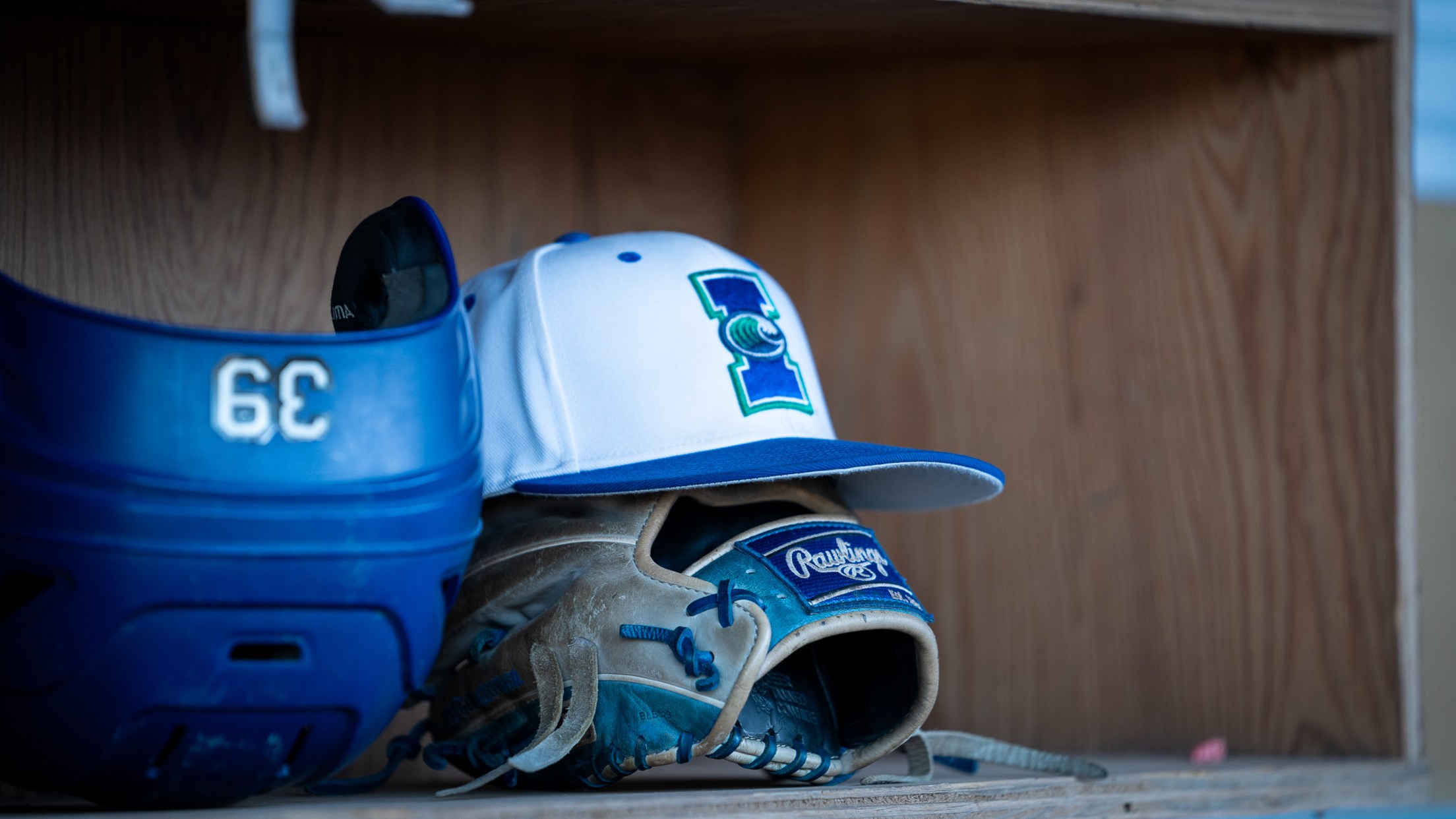 CORPUS CHRISTI – Get your college baseball fix at Whataburger Field this February with tickets on sale now for nine contests featuring Kansas, Valparaiso, Texas A&M-Corpus Christi, Houston, Utah and Incarnate Word. Kansas and Valparaiso open their 2023 campaigns February 17-19 followed by the Kleberg Bank College Classic February 24-26.
Ray's Cruger Wins Beveridge Award
Senior Texan to be honored at South Texas Winter Baseball Banquet
CORPUS CHRISTI – Kiernan Cruger of W.B. Ray High School is the 2023 recipient of the Matt Beveridge Award, given annually to a high school baseball senior who exemplifies character, courage, leadership, and spirit. Cruger's accomplishments will be recognized at the South Texas Winter Baseball Banquet, presented by Whataburger, this
Islanders Tout Hoyt & Jones at South Texas Winter Baseball Banquet
Softball & baseball duo posted standout campaigns in 2022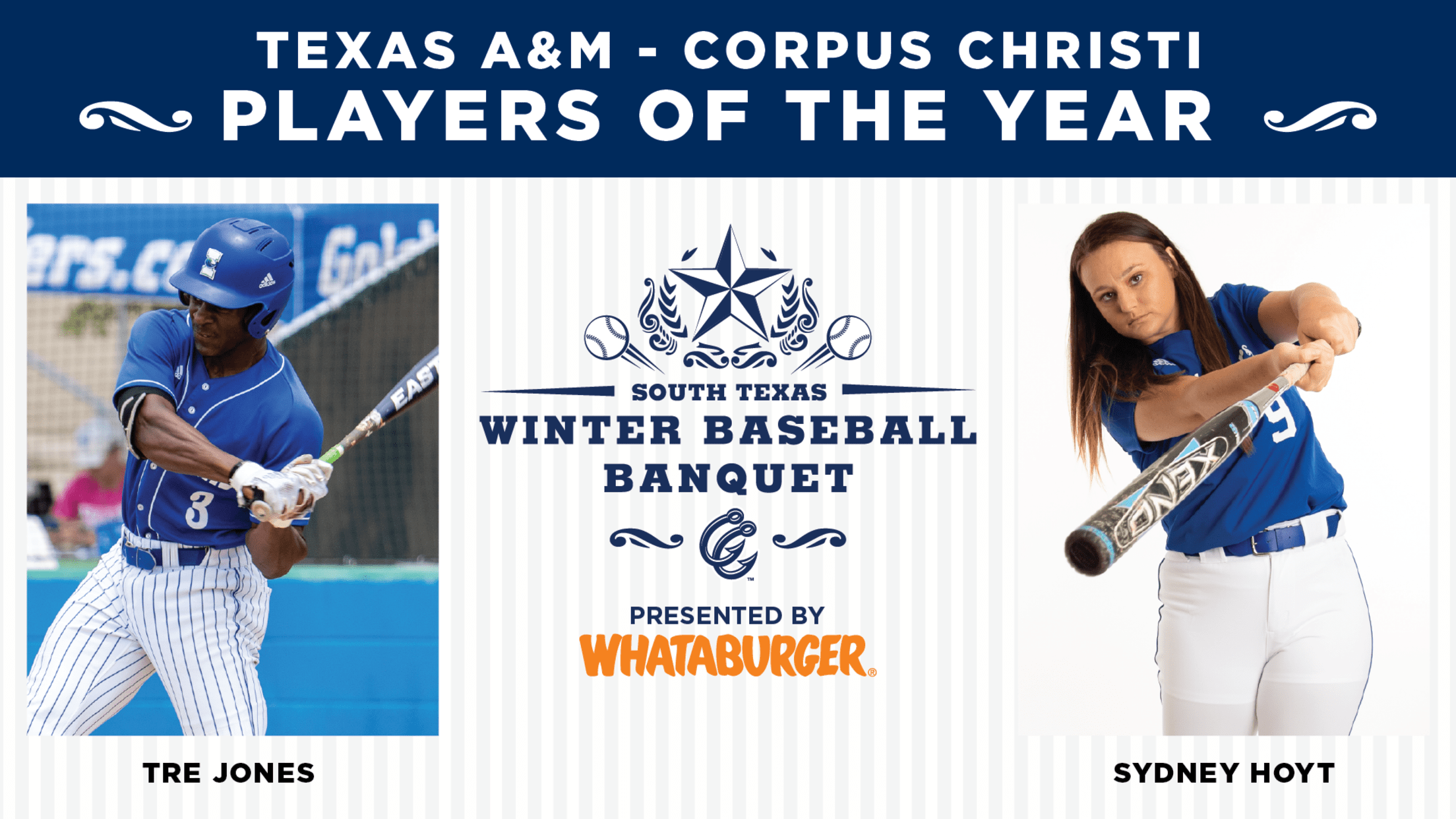 CORPUS CHRISTI – For outstanding accomplishments on their respective diamonds last season, Texas A&M-Corpus Christi student-athletes Sydney Hoyt and Tre Jones will be recognized next Thursday, January 26 at the Omni Hotel as part of the South Texas Winter Baseball Banquet, presented by Whataburger. American League All-Star and Rawlings Gold
Javelinas Recognized at Winter Banquet
Aaliyah Ortiz & Giancarlo Servin comprise TAMUK contingent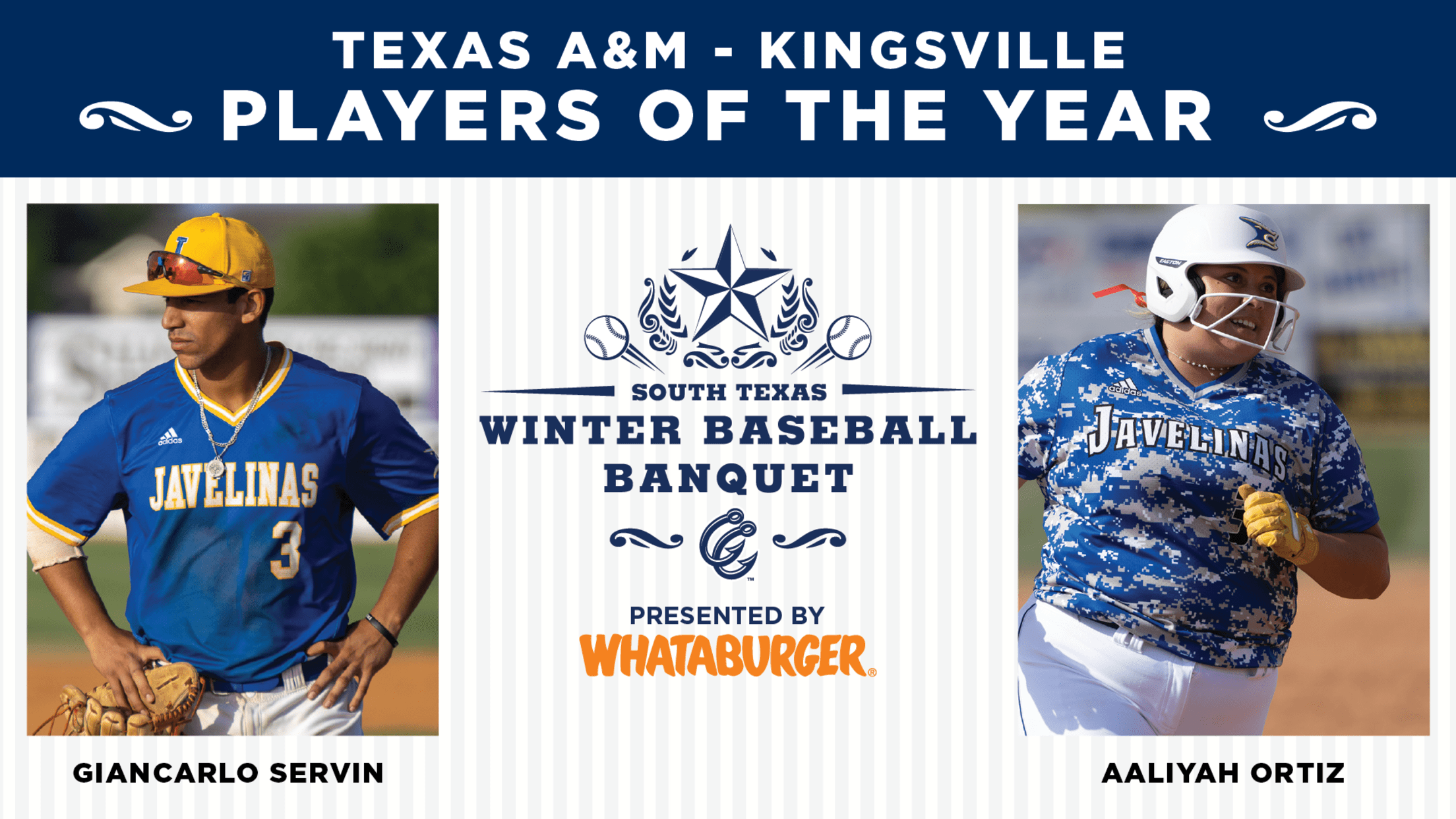 CORPUS CHRISTI – Aaliyah Ortiz and Giancarlo Servin will represent the Texas A&M-Kingsville softball and baseball programs at next week's South Texas Winter Baseball Banquet, presented by Whataburger. The 17th edition of the banquet is Thursday, January 26 at the Omni Hotel. Reserved seats are $65 and can be purchased
Astros Caravan in Corpus Christi January 17
Hooks Season Members treated to private Q&A session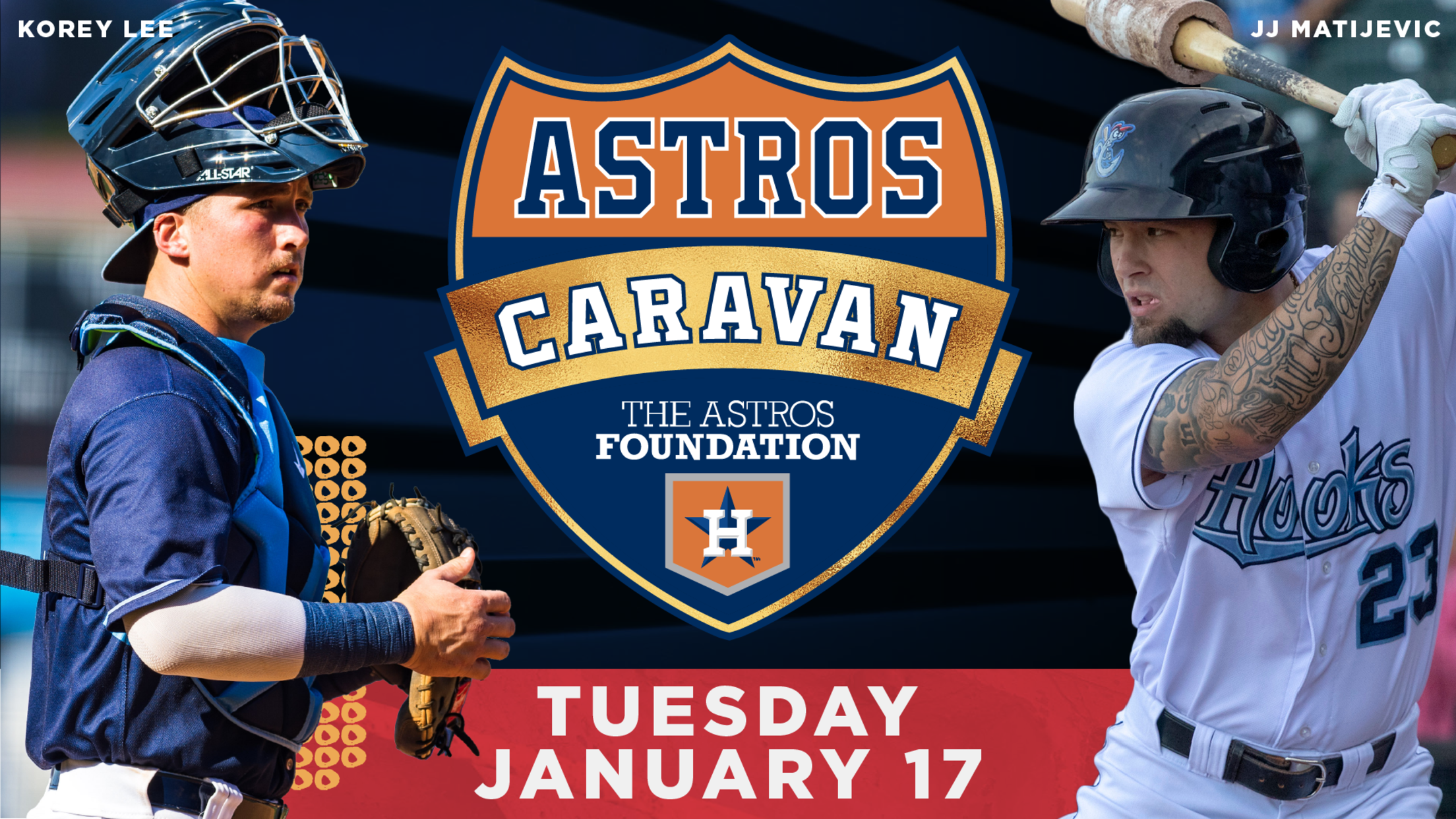 CORPUS CHRISTI – The Sparkling City by the Sea plays host to World Series Champions and former Hooks J.J. Matijevic and Korey Lee when the Houston Astros Caravan comes to town on Tuesday, January 17. The caravan is set to tour the city with private stops throughout the day at
South Texas Winter Baseball Banquet Jan. 26 at Omni Hotel
Showcase of the area's best in baseball and softball returns a following a two-year hiatus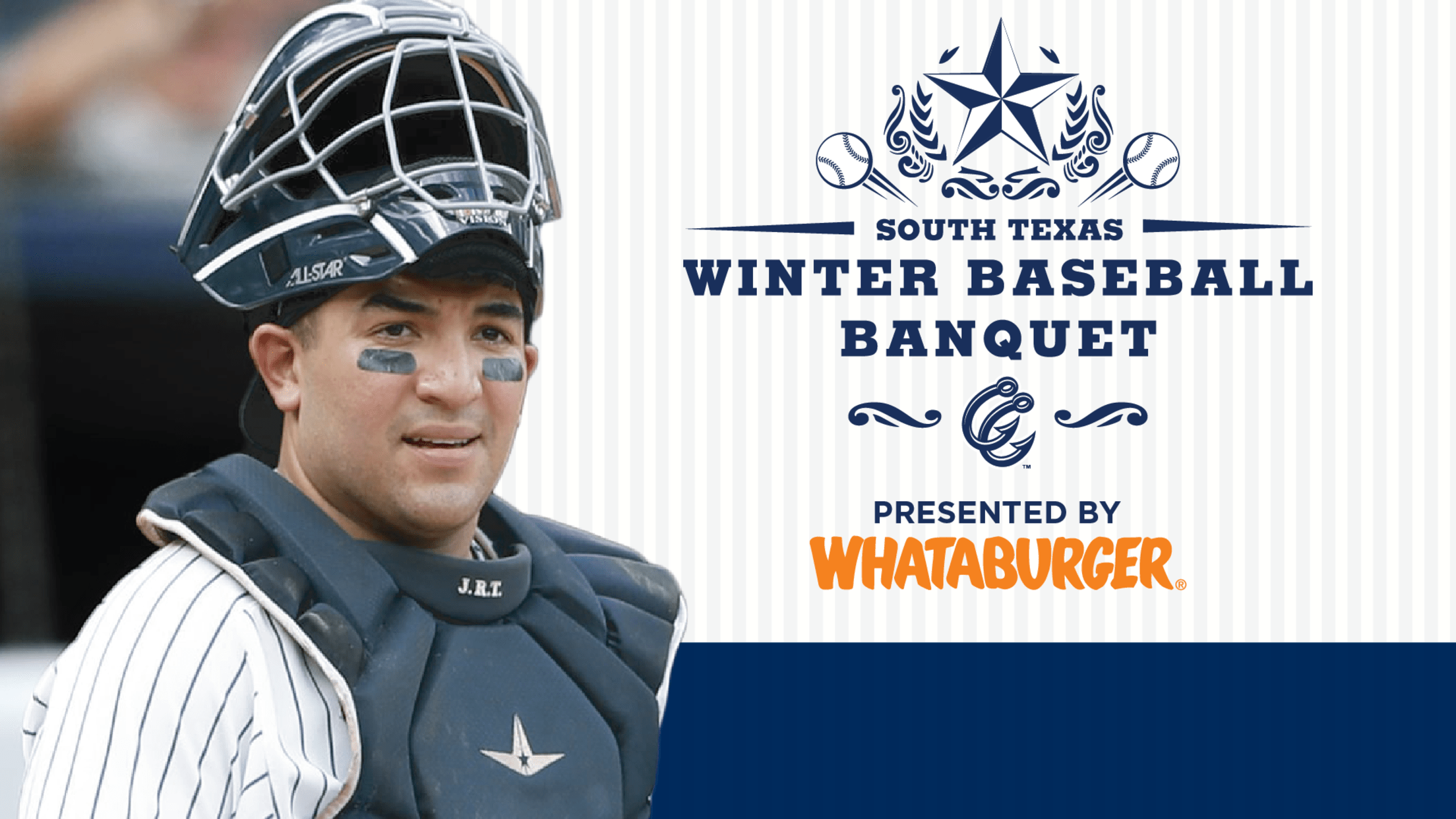 Whataburger presents the 17th edition of the South Texas Winter Baseball Banquet, set for Thursday, January 26 at the Omni Hotel. John Paull II graduate and 2022 American League All-Star Jose Trevino returns to Corpus Christi as the banquet's featured speaker. Along with honoring 59 area high school baseball and
Hooks Job Fair Set for January 18 & 19
Both sessions run from 3 to 7 p.m. at Whataburger Field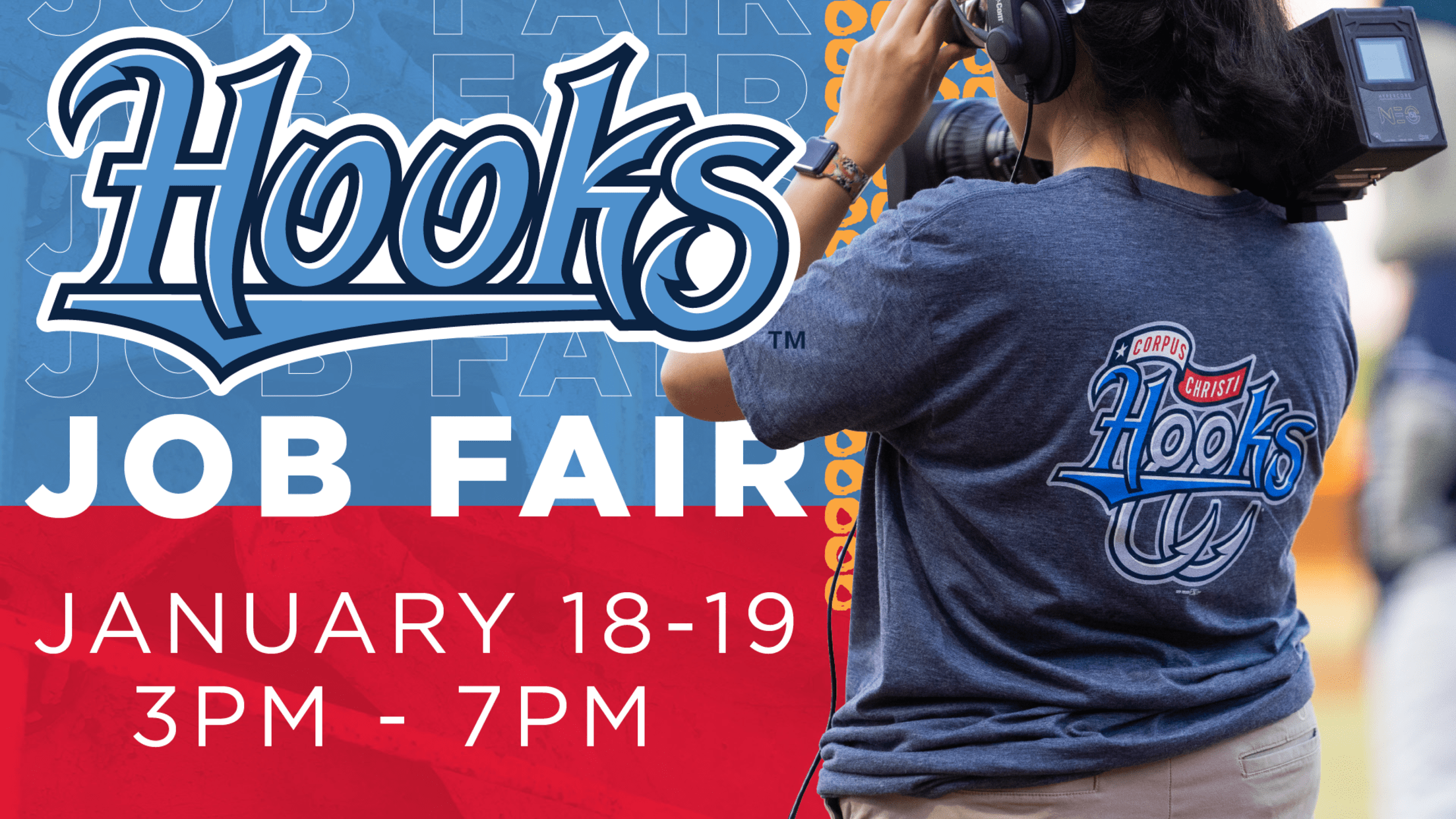 CORPUS CHRISTI – The Corpus Christi Hooks are hosting their annual job fair in anticipation of the 2023 season. Two sessions will be available, the first beginning on Wednesday, January 18 followed by Thursday, January 19 on the Whataburger Field concourse. Both events will be held from 3 to 7
Moreno & Auger Secure Softball Awards
2022 coaches of the year to be recognized at winter banquet Jan. 26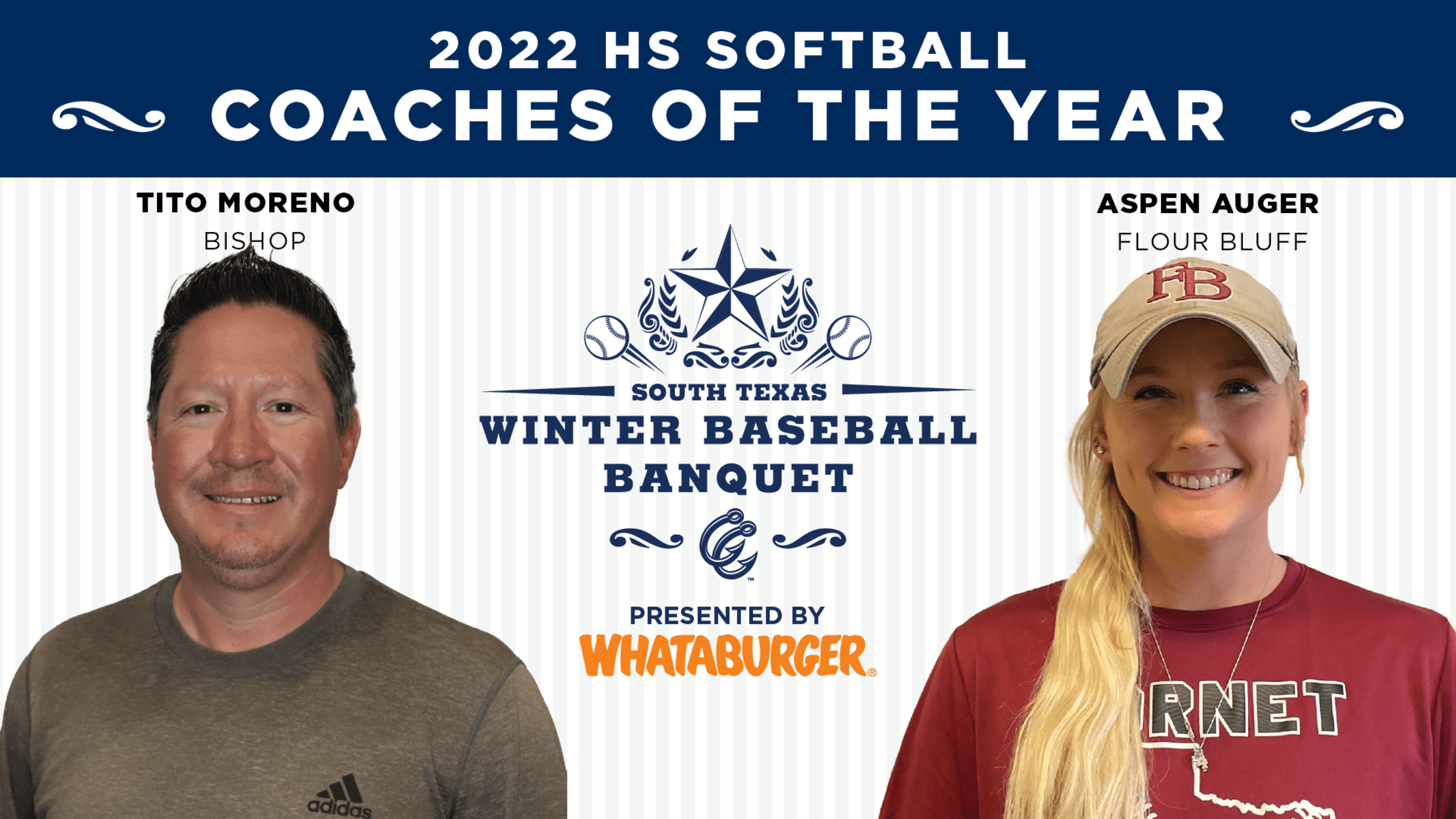 CORPUS CHRISTI – Tito Moreno of Bishop and Flour Bluff's Aspen Auger will be honored as the 2022 high school softball coaches of the year at the upcoming South Texas Winter Baseball Banquet, presented by Whataburger. Powered by Caller-Times All-South Texas Softball MVP Andrea Martinez, Bishop rolled to a 35-5-1
Hooks Host Javelinas in April 4 Friendly
Tickets on sale now at cchooks.com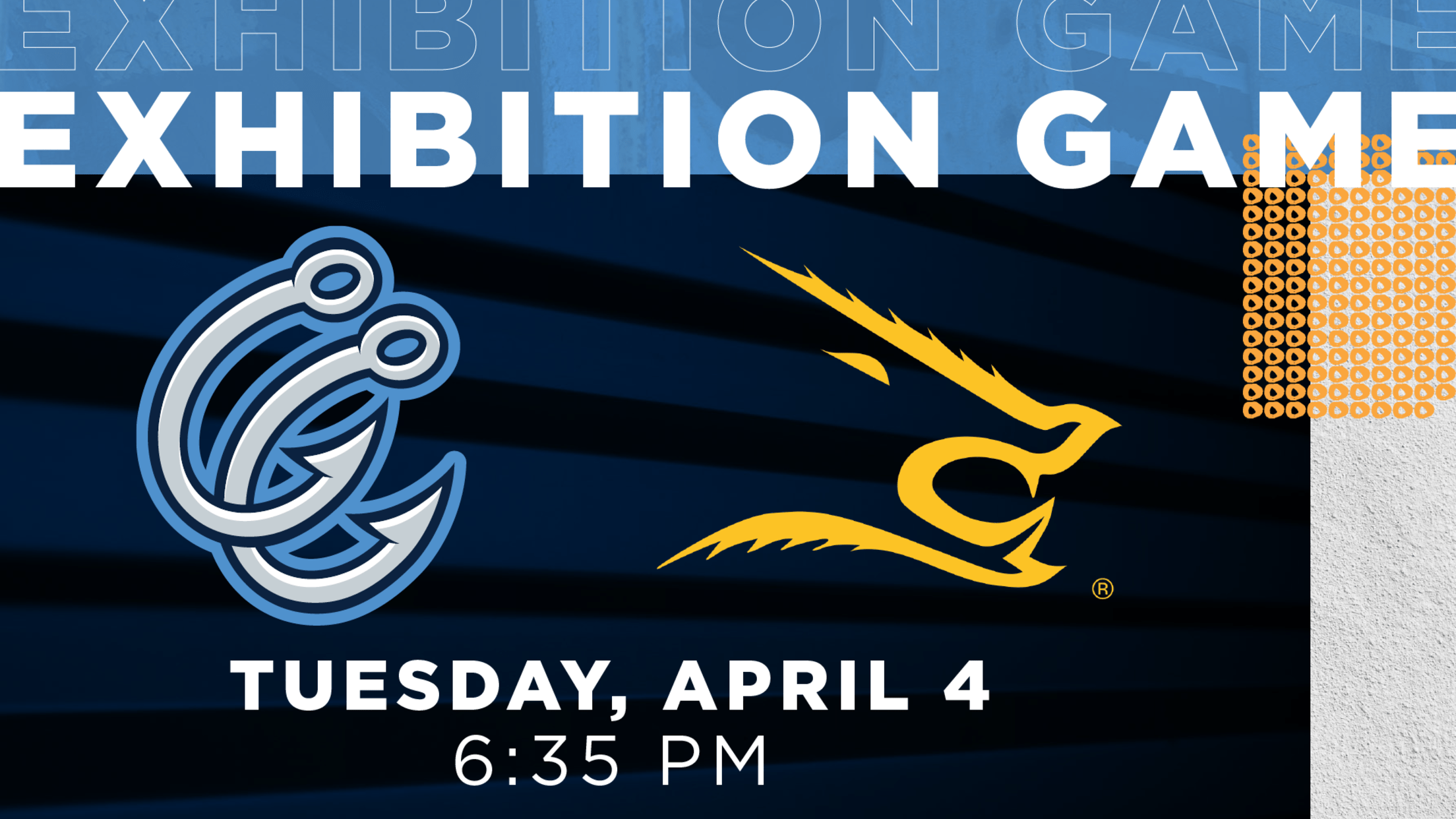 CORPUS CHRISTI – The Corpus Christi Hooks, Double-A affiliate of the Houston Astros, and Texas A&M-Kingsville Javelinas kick off the 2023 season at Whataburger Field with a Tuesday, April 4 exhibition game. First pitch is set for 6:35 PM with gates opening at 5:35. Tickets are on sale now at
Carr, Amaya & Alaniz Honored for State Championship Seasons 
Trio led South Texas high school baseball coaching ranks in 2022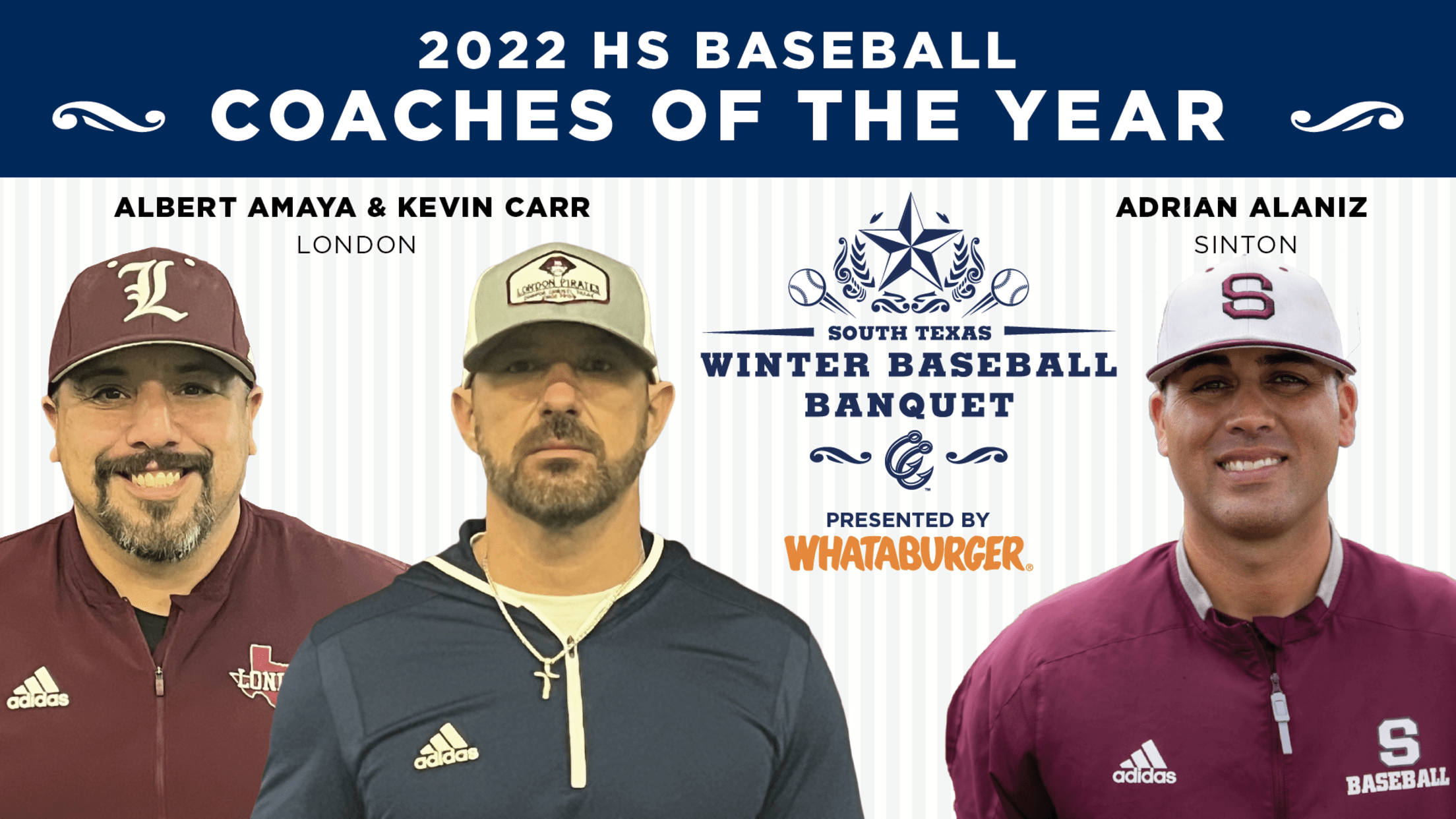 CORPUS CHRISTI – In tribute to their respective state championship campaigns, Kevin Carr and Albert Amaya from London and Sinton's Adrian Alaniz will be saluted Thursday, January 26 at the South Texas Winter Baseball Banquet, presented by Whataburger. Omni Hotel doors open at 6 PM. Reserved seats, priced at $65,
HS Baseballers Picked to Lead Pack in 2023
Preseason all-star team saluted Thu, Jan. 26 at Omni Hotel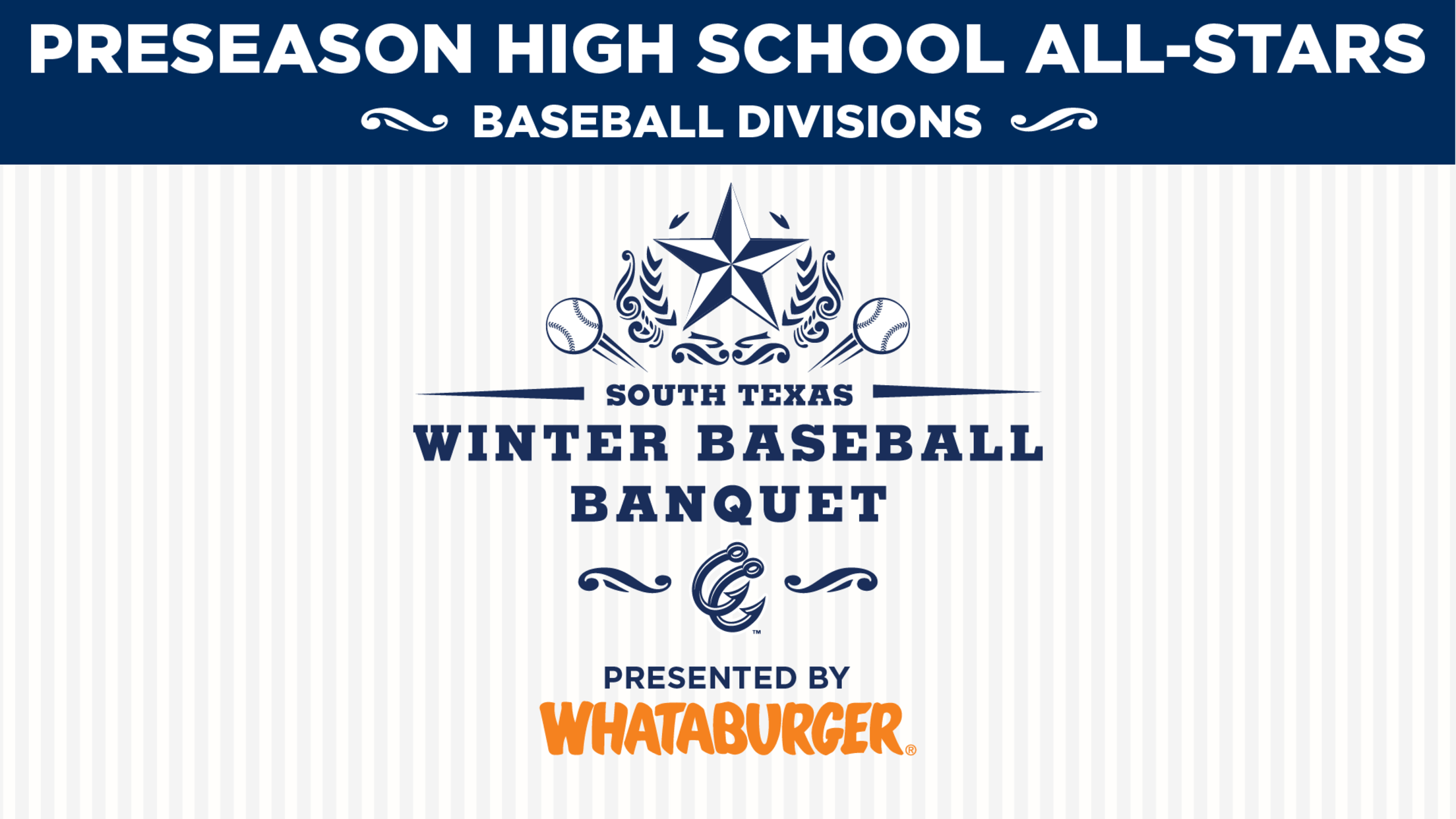 CORPUS CHRISTI – Banquete, Carroll, London, Ray, and Sinton appear primed for big seasons following strong showings in voting for the 2023 South Texas High School Baseball Preseason All-Star Team. A contingent of 28 student-athletes from 14 programs comprise the honor squad, as voted on by area head coaches. The
Hooks Announce Prep Softball Preseason All-Stars
Squad to be honored Jan. 26 at South Texas Winter Baseball Banquet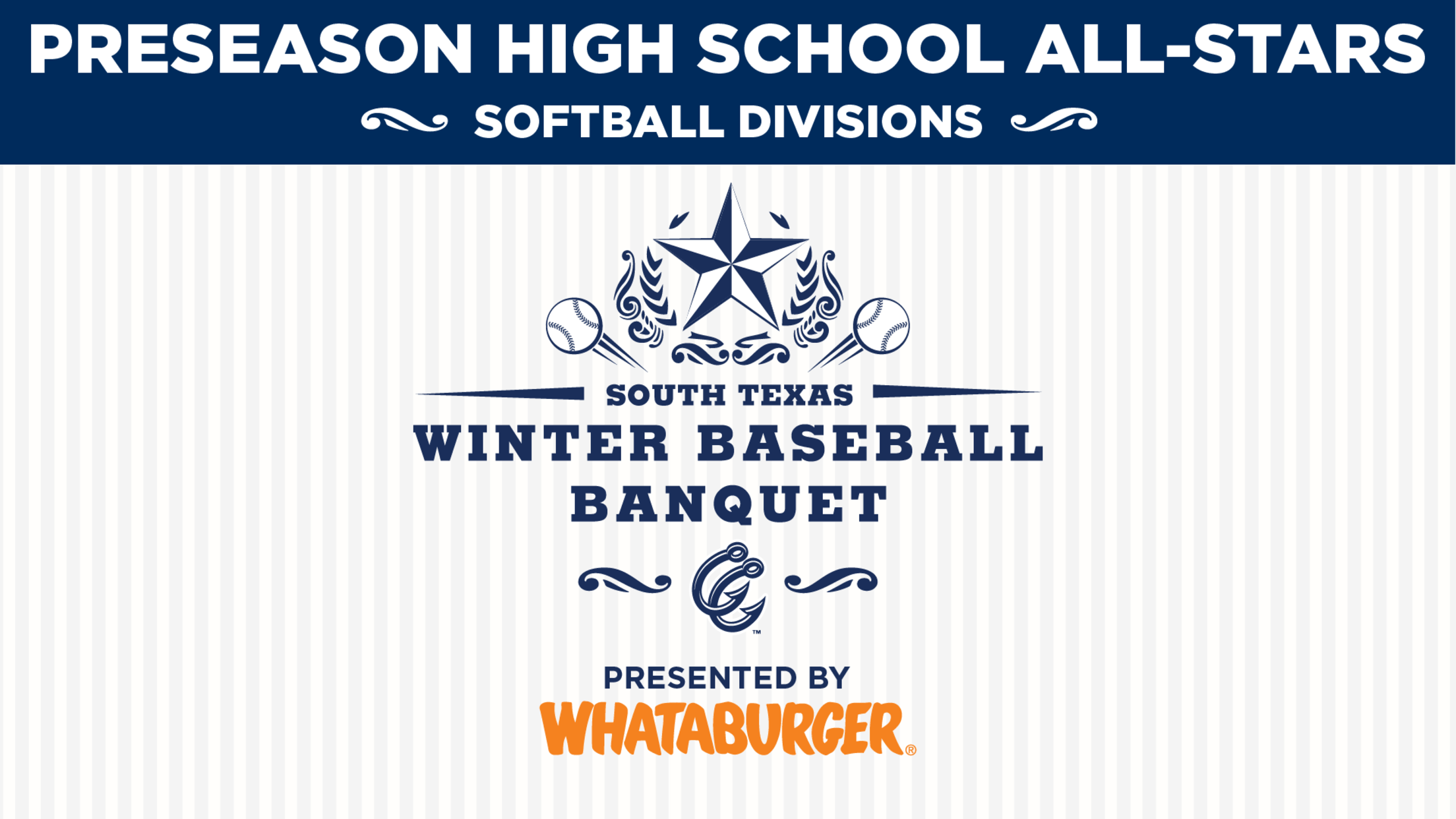 CORPUS CHRISTI – Student-athletes from 18 area programs comprise the 2023 South Texas High School Softball Preseason All-Star Team, which will be honored Thursday, January 26 at the Omni Hotel in downtown Corpus Christi. San Diego and Santa Gertrudis Academy each boast three representatives in the Private-3A Division. Along with
Hooks Fans Donate Nearly $72,000 in 2022
Donations made via Astros Foundation 50/50 Raffle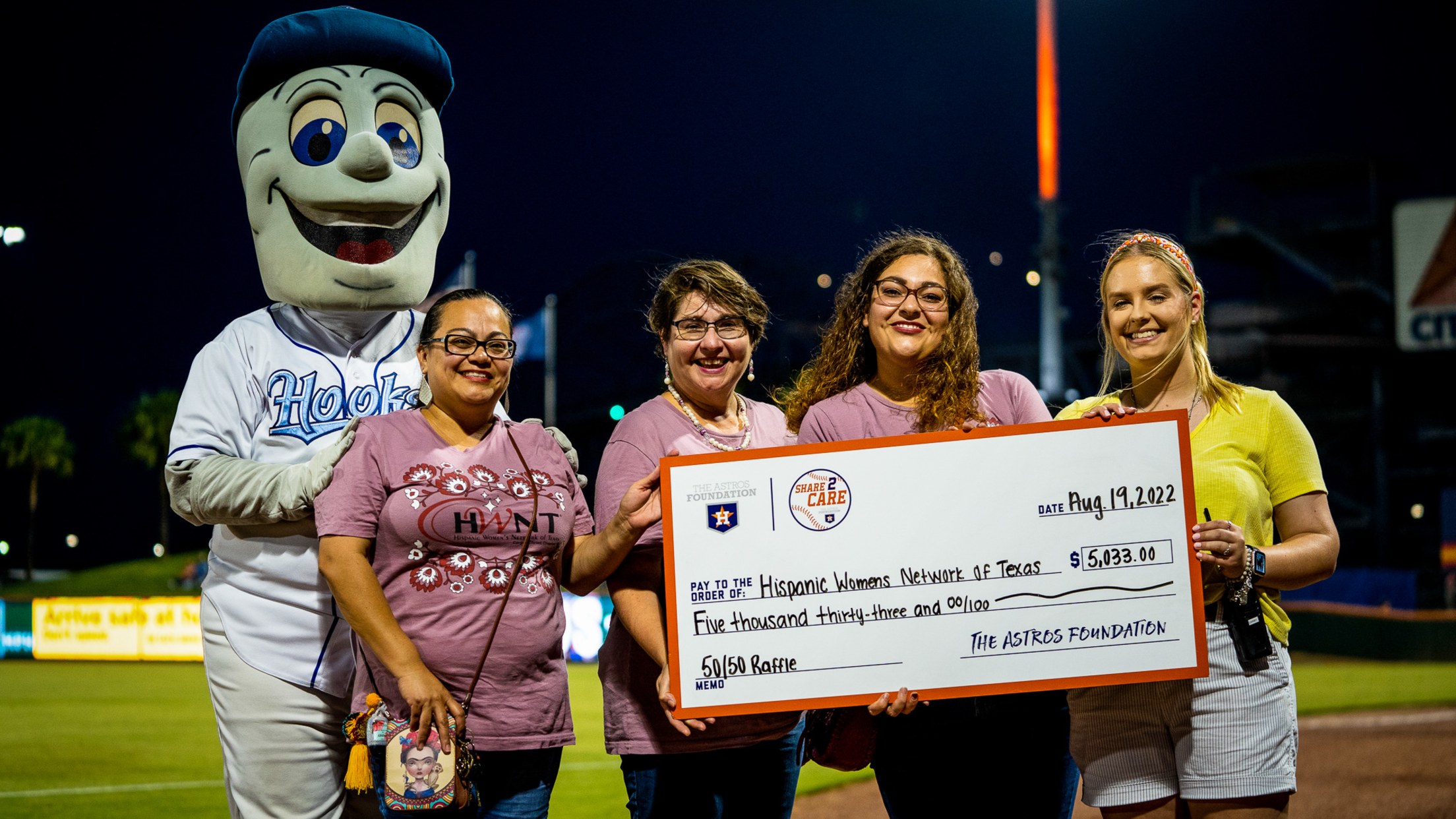 CORPUS CHRISTI – The Corpus Christi Hooks awarded over $70,000 this past season to several local non-profits through contributions made by fans towards the Astros Foundation Share2Care 50/50 raffle. Non-profit recipients included CC RIMZ, Texas State Aquarium, Make-A-Wish Texas Gulf Coast & Louisiana, Dr. Hector P. Garcia Memorial Foundation, The
Dirden & Bravo Tabbed Top Hooks in 2022
Duo saluted Jan. 26 at South Texas Winter Baseball Banquet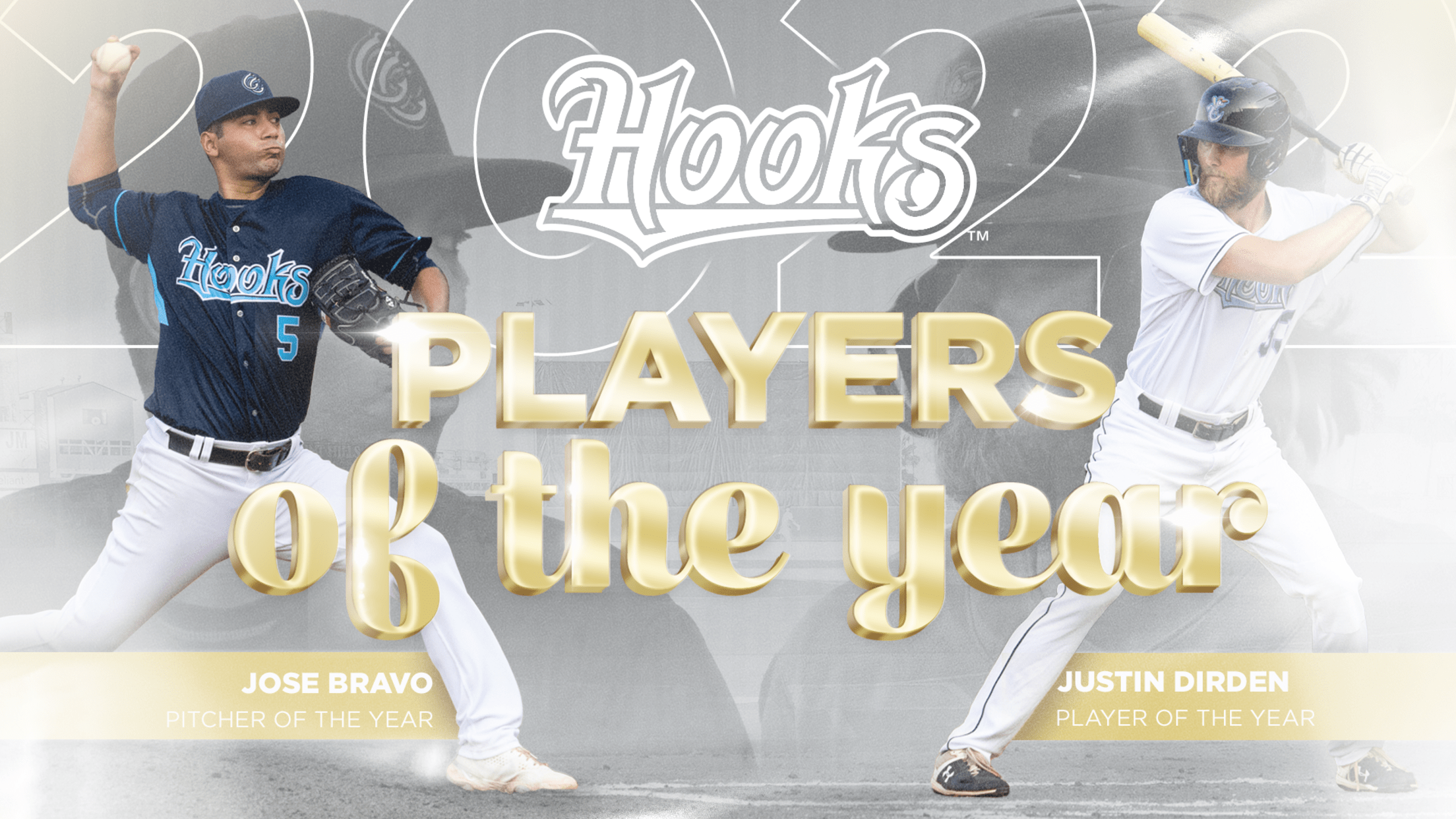 CORPUS CHRISTI – Following standout 2022 campaigns, outfielder Justin Dirden and right-handed pitcher Jose Bravo are the Hooks Player and Pitcher of the Year, and will be recognized Thursday, January 26 at the South Texas Winter Banquet. Whataburger presents the 17th edition of the banquet, hosted by the Hooks at
Loftin Wins Pro Player of Year
Ray High School product reached Triple-A in second MiLB season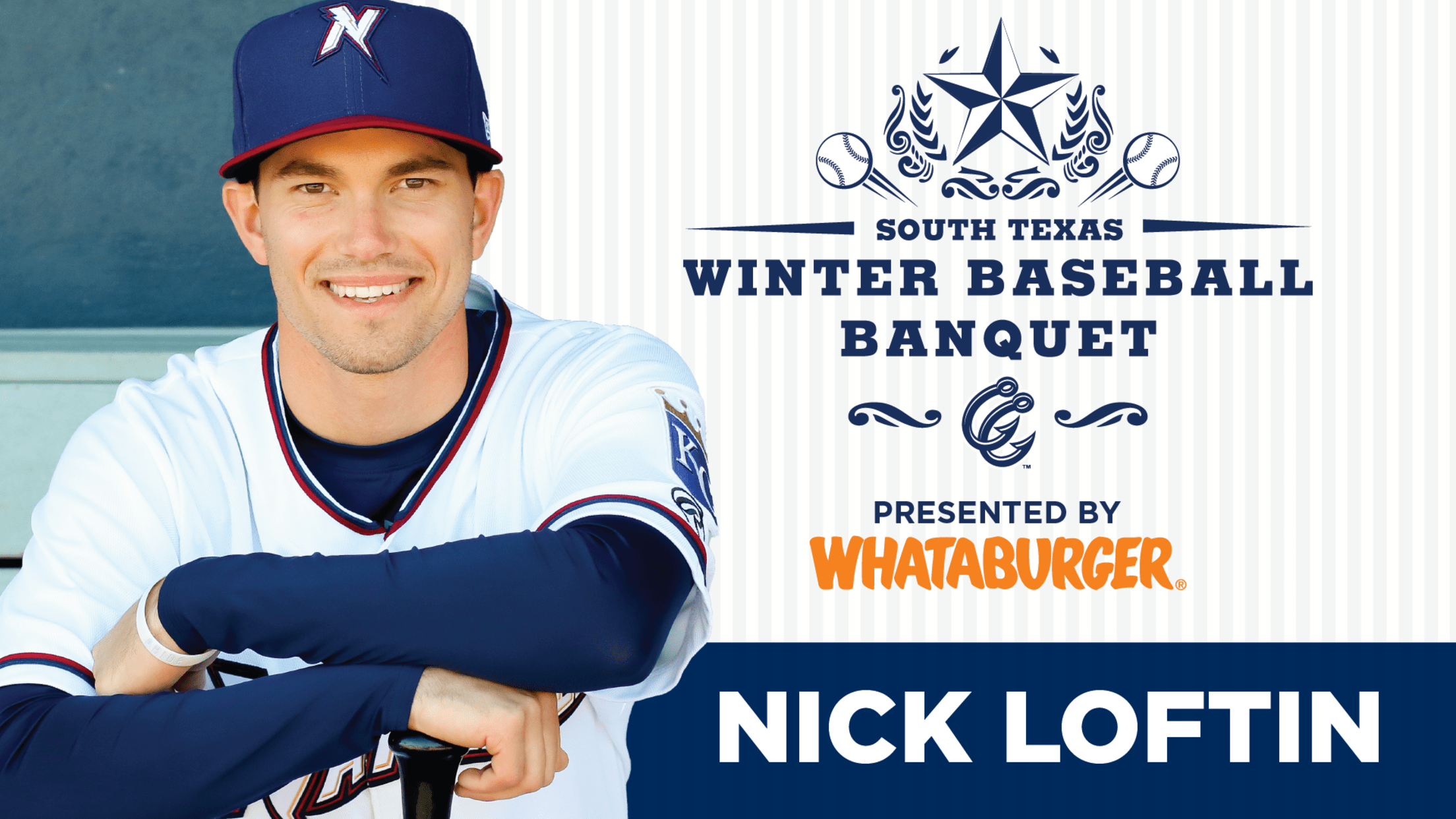 CORPUS CHRISTI – Kansas City Royals prospect and Ray High School graduate Nick Loftin is the 2022 Mike Adams South Texas Professional Player of the Year. Joined by featured speaker Jose Trevino, Loftin will be honored at the South Texas Winter Baseball Banquet, set for Thursday, January 26 at the
Refugio's Firova Earns Lifetime Achievement Award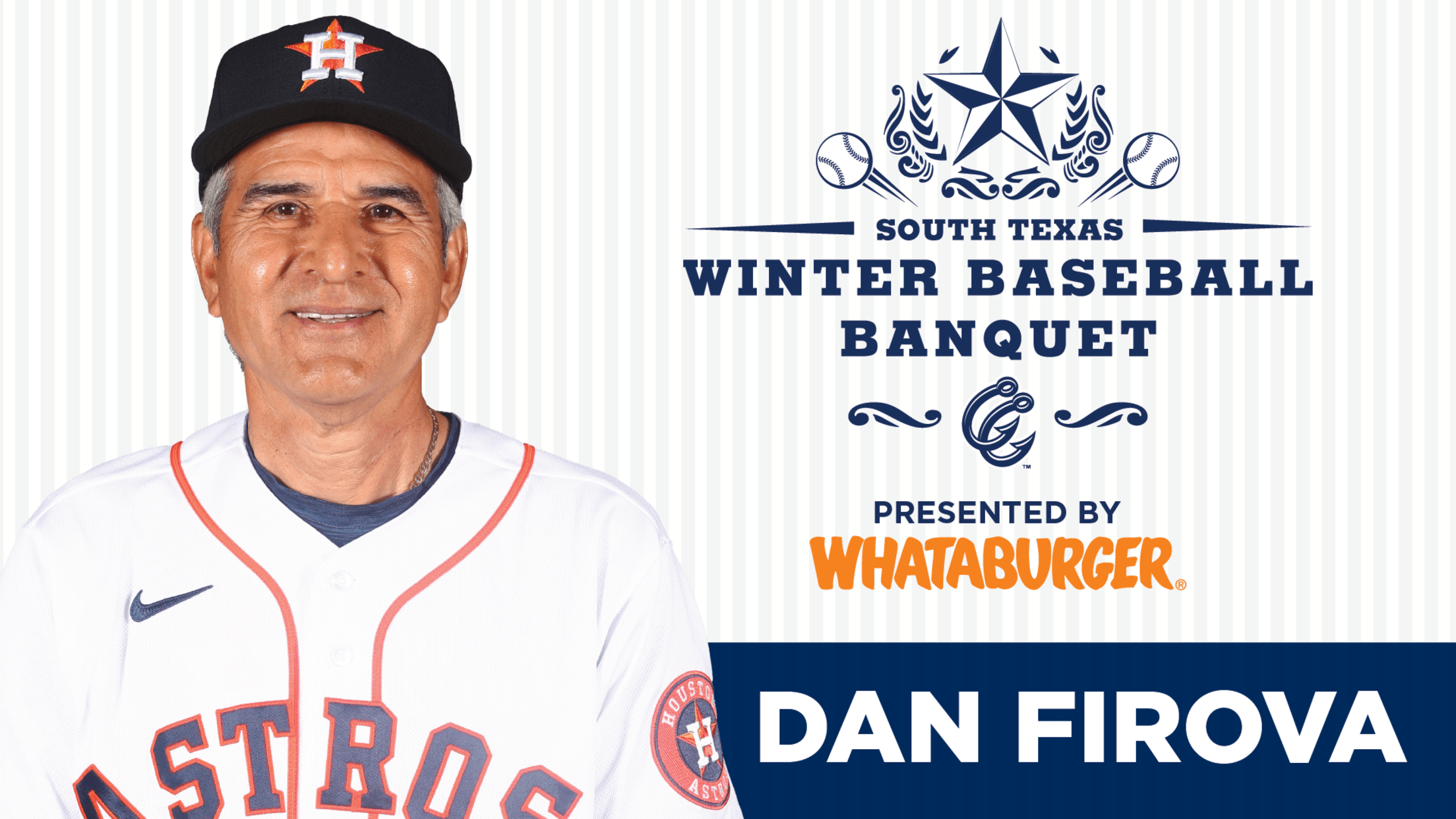 CORPUS CHRISTI – Astros Quality Assurance Coach and Refugio native Dan Firova will be recognized January 26 at the Omni Hotel as the 2023 South Texas Winter Baseball Banquet Lifetime Achievement Award winner. As part of a 43-year professional baseball career, Firova has earned a World Series title and an