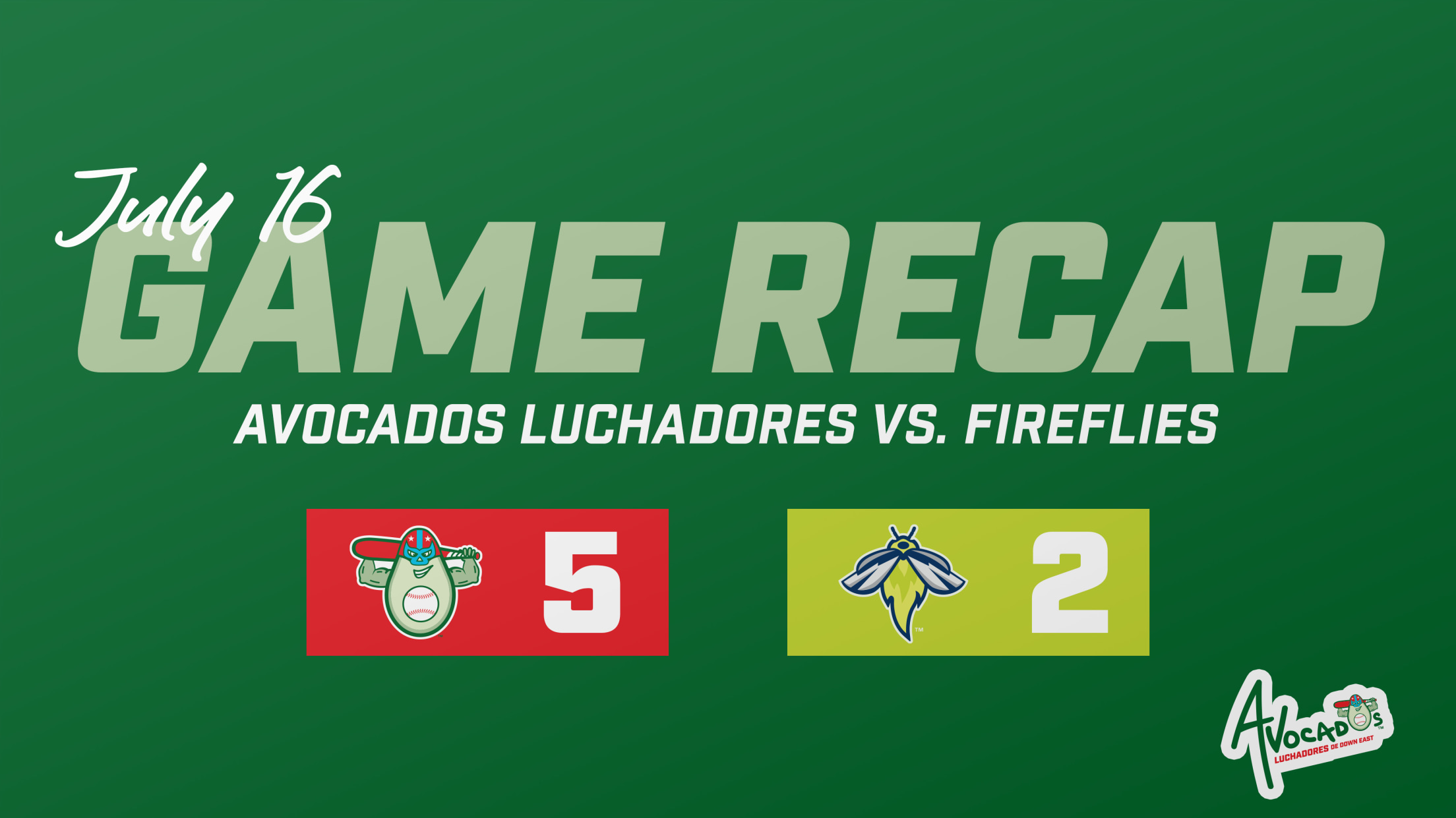 July 16th Game Recap By: Noah Salgado The Avocados are always in good hands when Mitch Bratt is on the mound. He went 5.2 innings striking out 7 while allowing only one run. Kai-Noa Wynyard replaced Bratt shoving as well. He threw for 3.1 innings striking out three and only
July 16th Game Recap
By: Noah Salgado
The Avocados are always in good hands when Mitch Bratt is on the mound. He went 5.2 innings striking out 7 while allowing only one run. Kai-Noa Wynyard replaced Bratt shoving as well. He threw for 3.1 innings striking out three and only allowing one run as well. Two homeruns were hit in the ballgame for the Avocados. One, coming from Yosy Galan that scored two runs, and a solo homerun from Cam Cauley. More runs were scored from yet another RBI by Alejandro Osuna and an RBI single by Galan. The Avocados went on to win the game five runs to two and clinch the series.
The Avocado's (45-40) and Columbia Fireflies (30-56) continue their series tomorrow, on Sunday, July 17th, with the Avocados leading the series (4-1), as the first pitch is set for 1:00 p.m. in Kinston, NC at Grainger Stadium.
Fans can purchase tickets on woodducksbaseball.com, by calling the Wood Ducks Team Offices at (252) 686-5164 or in the Wood Ducks Team Offices located at Grainger Stadium (Mon-Fri – 9am - 4pm). Make sure to follow your Down East Wood Ducks on Instagram, Twitter, TikTok and Facebook so you don't miss anything!