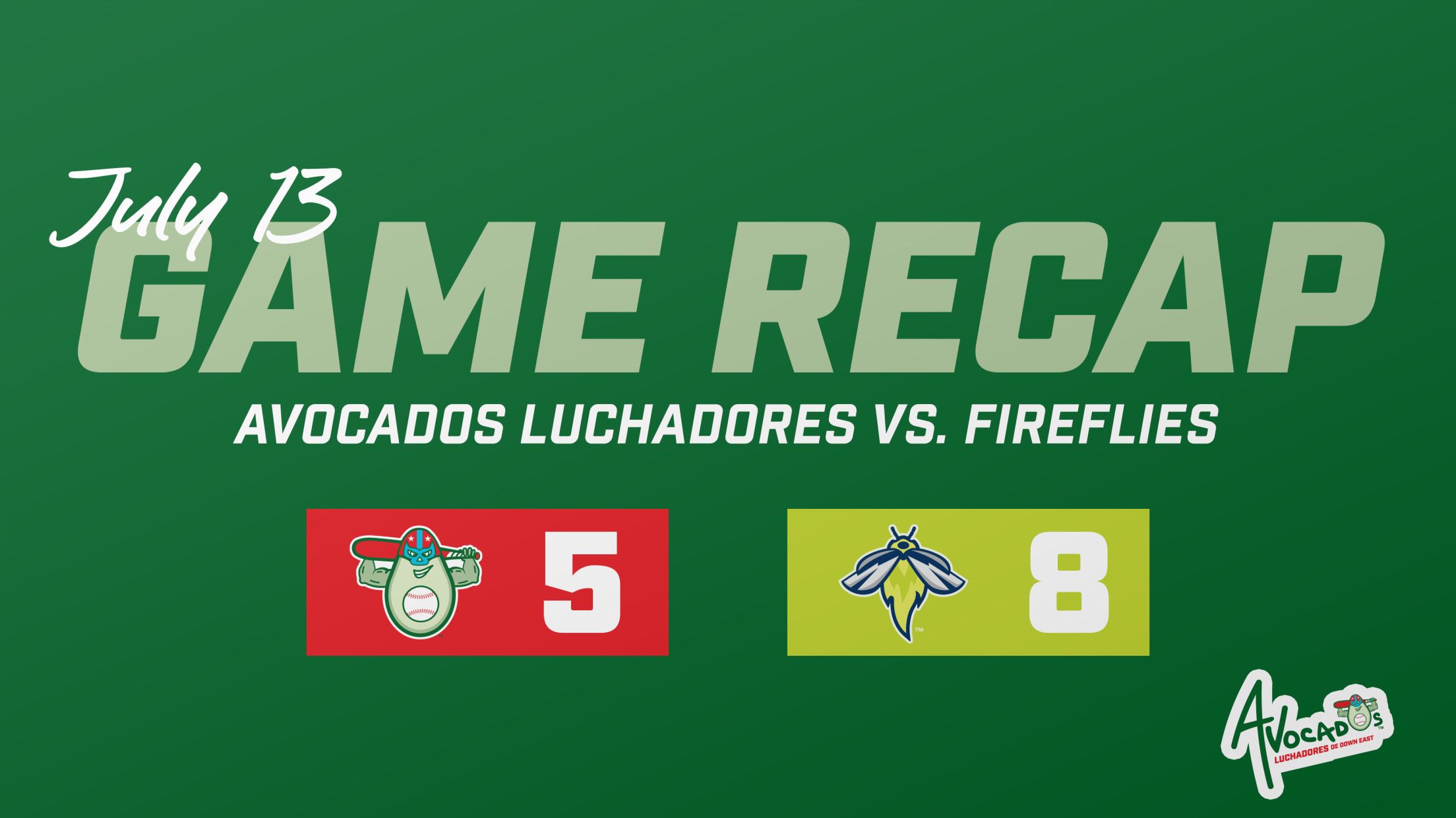 July 13 Game Recap By: Noah Salgado The Avocados did not see their first run until the bottom of the fourth with a pair of RBI doubles by Alejandro Osuna and Cam Cauley. They tacked on more in the bottom of the sixth with another RBI double but this time
July 13 Game Recap
By: Noah Salgado
The Avocados did not see their first run until the bottom of the fourth with a pair of RBI doubles by Alejandro Osuna and Cam Cauley. They tacked on more in the bottom of the sixth with another RBI double but this time by Daniel Mateo and another RBI by Osuna. The Avocados scored their fifth run in the bottom of the eighth from another RBI by Mateo. Unfortunately, that was not enough, and the Avocados fall eight runs to five.
The Avocado's (42-40) and Columbia Fireflies (30-53) continue their series tomorrow, on Thursday, July 14th, with the series tied (1-1), as the first pitch is set for 7:00 p.m. in Kinston, NC at Grainger Stadium.
Fans can purchase tickets on woodducksbaseball.com, by calling the Wood Ducks Team Offices at (252) 686-5164 or in the Wood Ducks Team Offices located at Grainger Stadium (Mon-Fri – 9am - 4pm). Make sure to follow your Down East Wood Ducks on Instagram, Twitter, TikTok and Facebook so you don't miss anything!