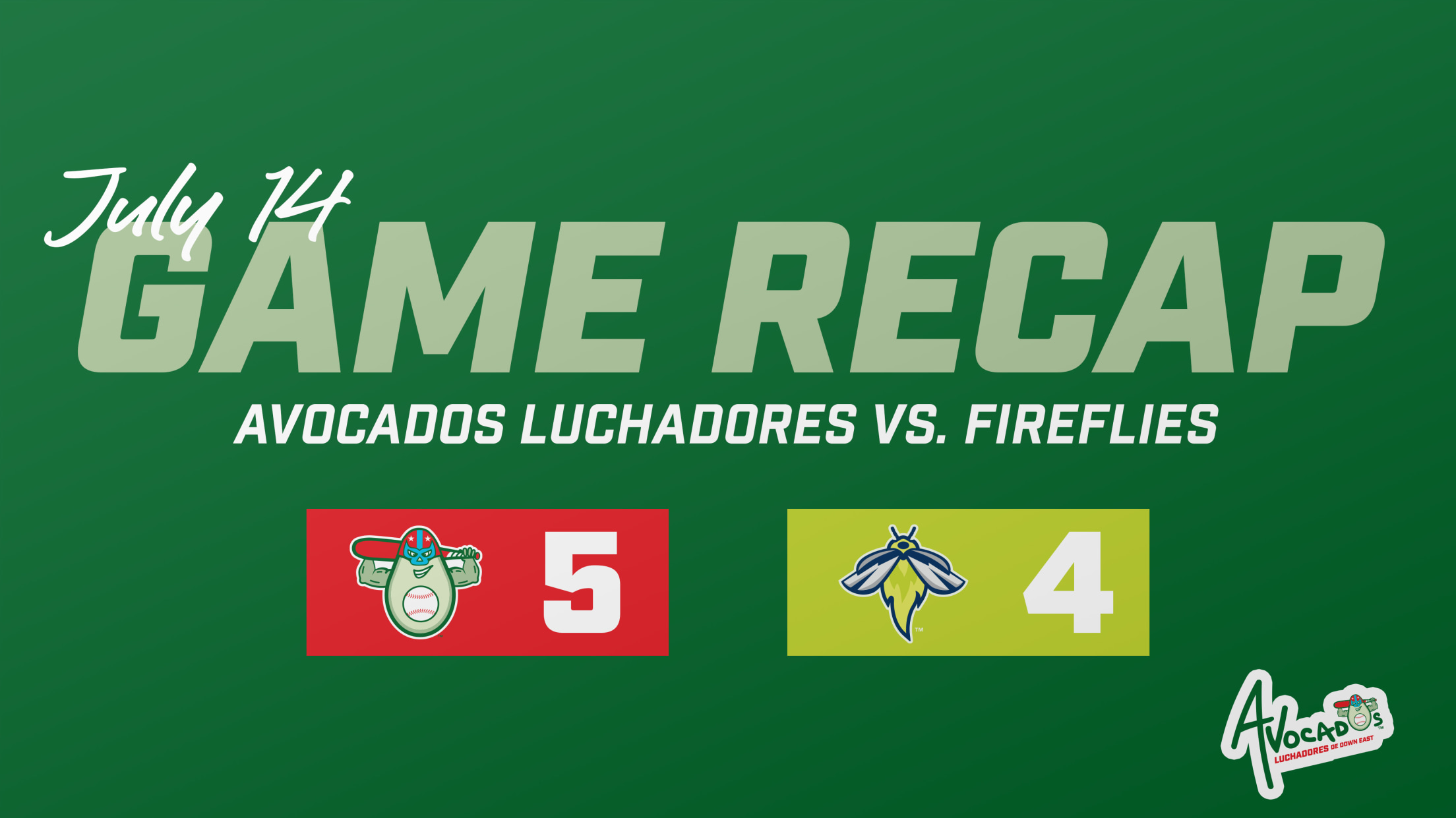 July 14th Game Recap By: Noah Salgado The Avocados played well defensively last night with five shutout innings from Ryan Garcia and Damian Mendoza. They were able to get three runs on the board in the bottom of the sixth with an RBI by Yosy Galan and a two RBI
July 14th Game Recap
By: Noah Salgado
The Avocados played well defensively last night with five shutout innings from Ryan Garcia and Damian Mendoza. They were able to get three runs on the board in the bottom of the sixth with an RBI by Yosy Galan and a two RBI single by Liam Hicks. The Columbia Fireflies took the lead in the top of the ninth, but we were able to tie it back up in the bottom. Alejandro Osuna had a walk-off single in extra innings to give the Avocados a 5-4 win.
The Avocado's (43-40) and Columbia Fireflies (30-54) continue their series tomorrow, on Friday, July 15th, with the Avocados leading the series (2-1), as the first pitch is set for 7:00 p.m. in Kinston, NC at Grainger Stadium. It is also our Avocado Luchadores Hat Giveaway, first one thousand fans, gates open at six.
Fans can purchase tickets on woodducksbaseball.com, by calling the Wood Ducks Team Offices at (252) 686-5164 or in the Wood Ducks Team Offices located at Grainger Stadium (Mon-Fri – 9am - 4pm). Make sure to follow your Down East Wood Ducks on Instagram, Twitter, TikTok and Facebook so you don't miss anything!