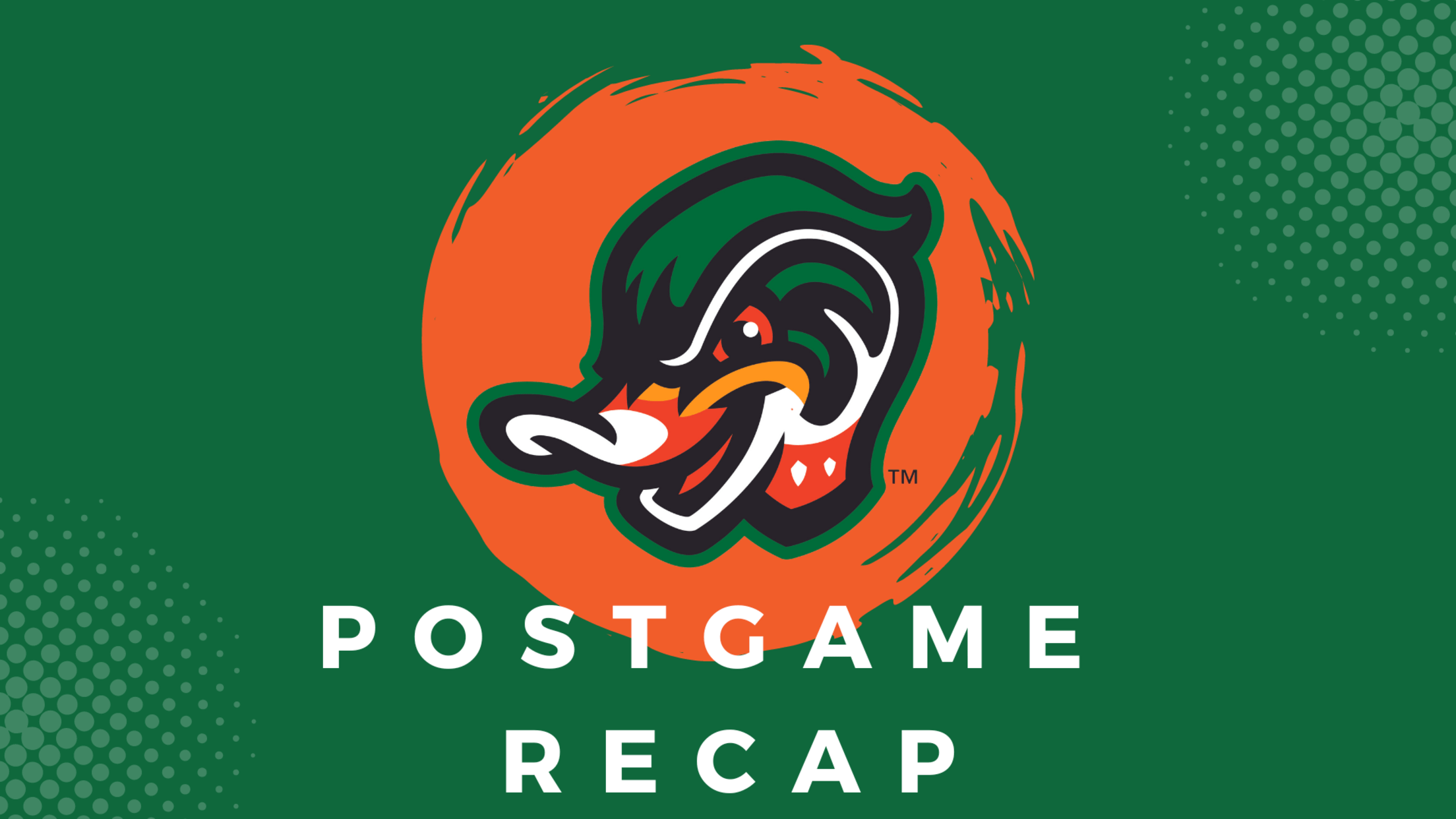 5/30 Game Recap By: Jackson Pass In game one of the series between the Columbia Fireflies and the Down East Wood Ducks, the starters, Zobac and Corniell dualled it out on the mound through the first four innings. Zobac faced 14 batters, giving up a single in the first and
5/30 Game Recap
By: Jackson Pass
In game one of the series between the Columbia Fireflies and the Down East Wood Ducks, the starters, Zobac and Corniell dualled it out on the mound through the first four innings. Zobac faced 14 batters, giving up a single in the first and two singles in the second, and retired six straight batters in the third and fourth. For the Wood Ducks, Corniell retired the first 11 batters before a runner reached on a walk. Corniell then gave up a single in the fourth. Both teams remained scoreless heading into the fifth.
Corniell remained on the mound in the top of the fifth, giving up a two out single, as the runner McNair stole two bases before being stranded on third. The Woodies took the lead in the bottom half against new reliever, Martinez. Cam Cauley reached on a single, stole second, advanced to third on a wild pitch. Cauley was able to score on a fielder's choice by Piotto. Corniell started the sixth inning and faced two Columbia batters, recording a strikeout and pop up, ending his night with 5.2 innings pitched, 2 hits, and 7 strikeouts. Adrian Rodriguez relieved from the bullpen to strikeout the last batter of the top of the sixth for his only batter faced of the night. The Woodies had a walk and a single but failed to score add on any more run support in the bottom of the sixth, leaving runners stranded on first and second.
Dylan MacLean threw the last three innings for the Wood Ducks, throwing a gem of a save, racking up 4 strikeouts on 10 batters and allowing only one hit. The Woodies had the bases loaded in the bottom of the seventh, as Rayo, the new reliver for Columbia, got out of the jam unscathed on a double play to end the inning. The Woodies added two runs in the bottom of the eighth as three hits scored two runs, with RBIs credited to Cauley and Specht. The Woodies won the game in a 3-0 victory.
The Wood Ducks (24-18) and Columbia Fireflies (28-18) play game two tomorrow at Historic Grainger Stadium in Kinston, NC. The first pitch is set for 7:00 pm. The Wood Ducks lead the series 1-0. Join the Wood Ducks for Winning and Wine Down Wednesday, with ½ price all wine sponsored by Lenoir Community College.
Fans can purchase tickets on woodducksbaseball.com, by calling the Wood Ducks Team Offices at (252) 686-5164 or in the Wood Ducks Team Offices located at Grainger Stadium (Tues-Fri – 10am - 4pm). Make sure to follow your Down East Wood Ducks on Instagram, Twitter, TikTok and Facebook so you don't miss anything!