The Avocados Luchadores Take Game One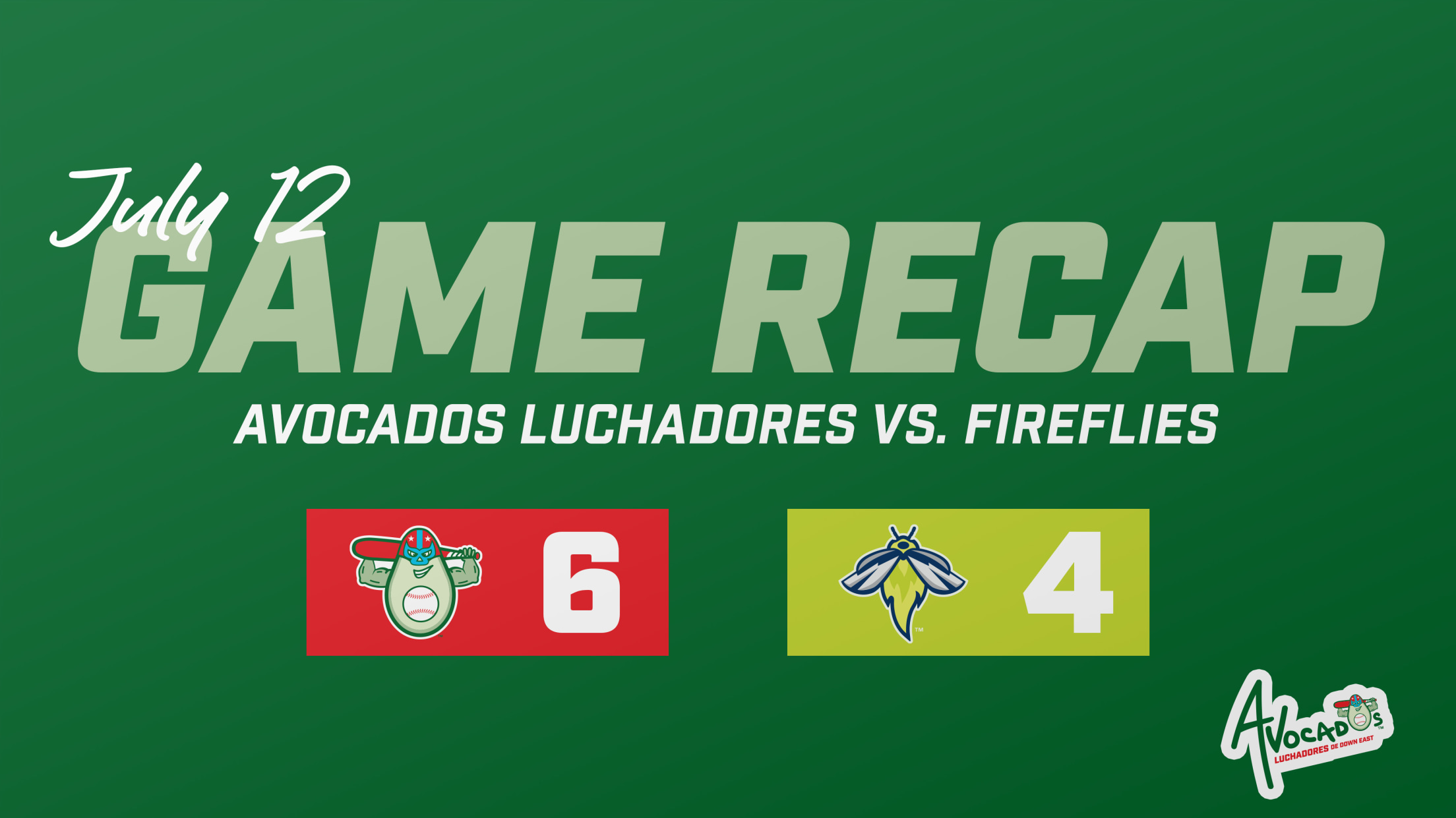 July 12 Game Recap By: Noah Salgado Your Down East Wood Ducks will be playing as the Avocado Luchadores all week against the Columbia Fireflies as part of the Copa de la Diversion which appeals to the Hispanic culture, fans, and community. Maximo Acosta started us off right with a
July 12 Game Recap
By: Noah Salgado
Your Down East Wood Ducks will be playing as the Avocado Luchadores all week against the Columbia Fireflies as part of the Copa de la Diversion which appeals to the Hispanic culture, fans, and community. Maximo Acosta started us off right with a leadoff homerun in the bottom of the first for an early one to nothing lead. More runs were scored in the bottom of the 7th when Junior Paniagua mashed a ball to the fence scoring two on a double. The Avocado's stretched their score to six runs in the bottom of the 8th with a run off of a wild pitch, RBI single from Jose Rodriguez, and a walk that brought in a run. The Avocado Luchadores went on to win 6-4.
The Avocado's (42-39) and Columbia Fireflies (29-53) continue their series tomorrow, on Wednesday, July 13th, with the Luchadores leading the series (1-0), as the first pitch is set for 11:00 a.m. in Kinston, NC at Grainger Stadium.
Fans can purchase tickets on woodducksbaseball.com, by calling the Wood Ducks Team Offices at (252) 686-5164 or in the Wood Ducks Team Offices located at Grainger Stadium (Mon-Fri – 9am - 4pm). Make sure to follow your Down East Wood Ducks on Instagram, Twitter, TikTok and Facebook so you don't miss anything!