Woodies Fall in Home Opener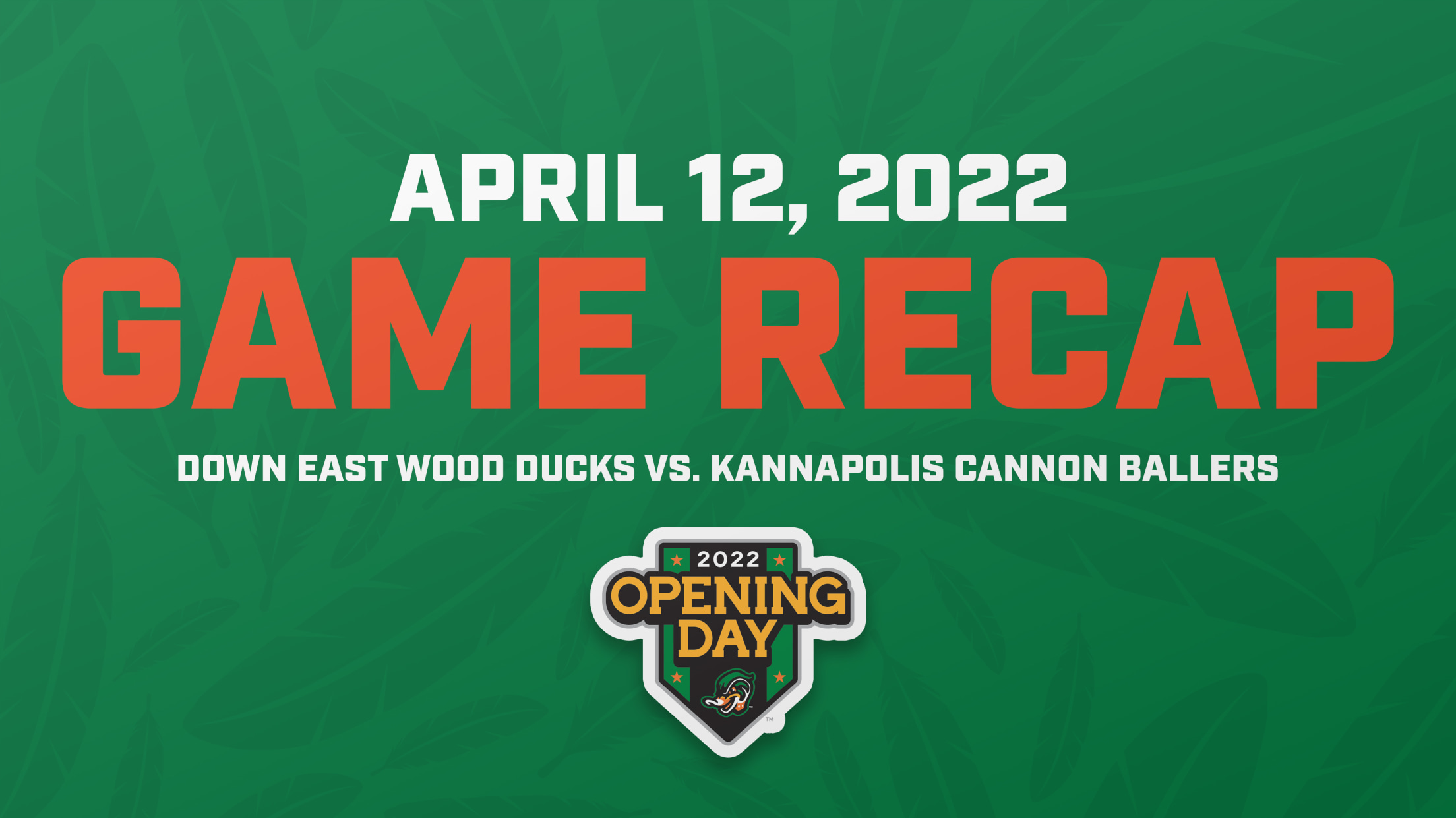 The Woodies battled the Cannon Ballers in their home opener, falling 7-2. It was an early pitching duel between Simas of the Cannon Ballers and Collyer of the Wood Ducks, as the Woodies scored first with Osuna reaching base on a single, advancing to second on a balk, stealing third
The Woodies battled the Cannon Ballers in their home opener, falling 7-2. It was an early pitching duel between Simas of the Cannon Ballers and Collyer of the Wood Ducks, as the Woodies scored first with Osuna reaching base on a single, advancing to second on a balk, stealing third base, and scoring on an errant throw from the catcher in the bottom of the third. Kannapolis responded with a monster inning, where they scored 6 runs on four consecutive hits, paired with a couple walks to take the lead.
Down East tallied up one more run in the bottom of the fourth with a leadoff double by Maximo Acosta and a RBI double from Pena to drive Acosta in, but was shutout the rest of the game by Cannon Baller pitching.
The Wood Ducks (0-4) and Cannon Ballers (4-0) continue their series tomorrow, Wednesday April 13th with the first pitch set at 7:00 p.m. in Kinston, NC at Grainger Stadium.
Fans can purchase tickets on woodducksbaseball.com, by calling the Wood Ducks Team Offices at (252) 686-5164 or in the Wood Ducks Team Offices located at Grainger Stadium (Mon-Fri – 9am - 4pm). Make sure to follow your Down East Wood Ducks on Instagram, Twitter, and Facebook so you don't miss anything!