Woodies Fall in Opener Versus Myrtle Beach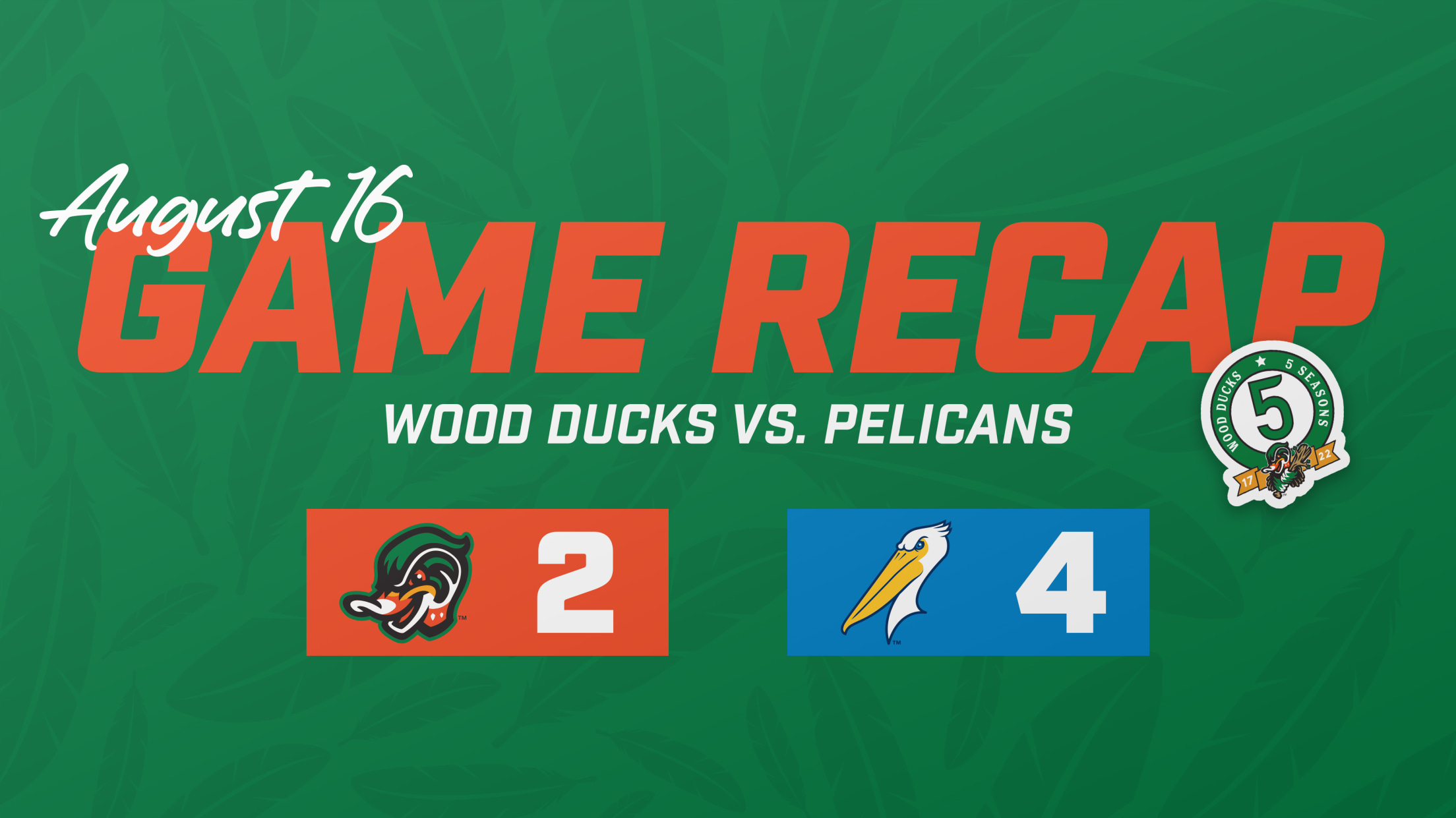 8/16/22 Game Recap by Jackson Pass Mitch Bratt started on the mound for the Woodies in game one of the six game set versus the Myrtle Beach Pelicans, opening up with a 2.35 ERA. Bratt had a strong outing tonight, throwing seven strikeouts through four innings of work, before being
8/16/22 Game Recap
by Jackson Pass
Mitch Bratt started on the mound for the Woodies in game one of the six game set versus the Myrtle Beach Pelicans, opening up with a 2.35 ERA. Bratt had a strong outing tonight, throwing seven strikeouts through four innings of work, before being taken out in the top of the fifth, after a batter reached on an error and Bratt gave up a single with no outs. The starter for the Pelicans, Tyler Santana was also on a tear, with five strikeouts through four innings, as a pitching duel commenced in Kinston.
Dylan MacLean was given the ball, replacing Bratt in the top of the fifth, after a rain delay of 25 minutes, and the first batter, Ethan Hearn, struck a three run home run to give the Pelicans the lead at 3-0. Also, Liam Spence who reached on an error, was driven in on a sac fly to right field by Felix Stevens to take the lead up to 4-0. Santana surprisingly came back into pitch after the rain delay and threw two innings, going six up, six down against Woodies batters.
The Woodies tried to mount a comeback in the 9th but it was too little too late, as Miguel Villarroel drove in two runs on a single, scoring Cam Cauley and Marcus Smith, who also had singles in the inning. The Woodies fall 4-2, as the Pelicans starter Tyler Santana is credited with the win and Andricson Salvador acquired the save on the night.
The Wood Ducks (55-54) and Myrtle Beach Pelicans (69-40) play game two tomorrow on Wednesday, August 17th, with the first pitch set for 7:00 p.m. in Kinston, NC at Grainger Stadium.
Fans can purchase tickets on woodducksbaseball.com, by calling the Wood Ducks Team Offices at (252) 686-5164 or in the Wood Ducks Team Offices located at Grainger Stadium (Mon-Fri – 9am - 4pm). Make sure to follow your Down East Wood Ducks on Instagram, Twitter, TikTok and Facebook so you don't miss anything!