Woodies Pitching Leads Them to a Win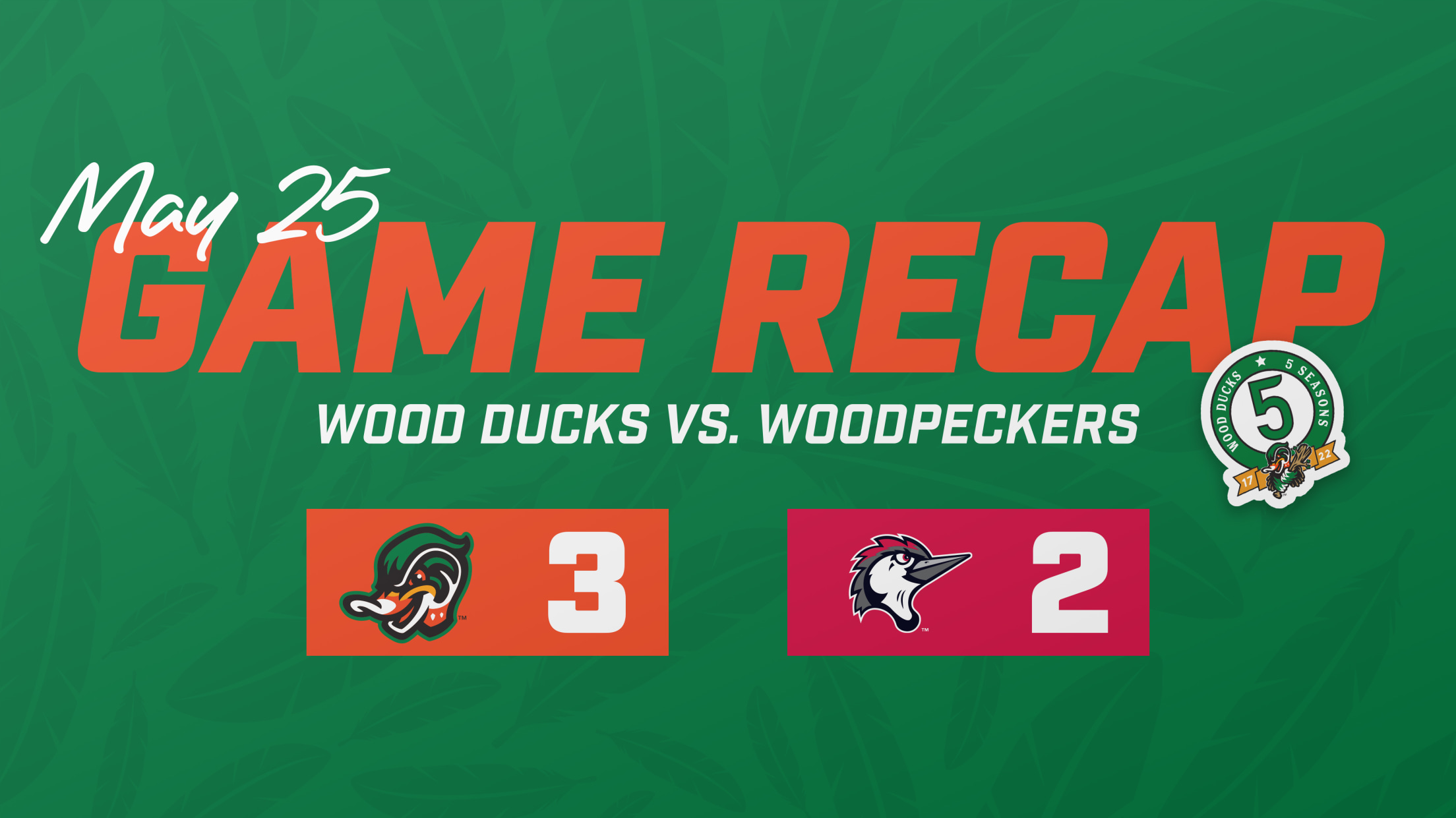 5/25/22 Game Recap by: Jackson Pass Woodies pitching dominated once again in the second game of the series. Emiliano Teodo started on the bump for the Woodies, throwing four innings of shutout ball, racking up six strikeouts in the process. The Wood Ducks scored first on a three hit bottom
5/25/22 Game Recap
by: Jackson Pass
Woodies pitching dominated once again in the second game of the series. Emiliano Teodo started on the bump for the Woodies, throwing four innings of shutout ball, racking up six strikeouts in the process. The Wood Ducks scored first on a three hit bottom of the second, after going down one, two, three against Woodpeckers starter, Rhett Kouba. Maximo Acosta leadoff with a double and back to back singles moved him around the base with an RBI credited to Yosy Galan.
The Woodpeckers retaliated in the fifth inning with Yeuris Ramirez reaching on a walk from Bradford Webb, stole second, advanced to third on an infield single that put runners on first and third, and scored on a RBI sacrifice fly by Jaxon Hallmark to tie the game up at one. The Woodpeckers called to the pen as Edison Bautisita, who pitched the rest of the game, gave up a one out walk to Junior Paniagua, advancing to second on a wild pitch. Osuna walked to put runners on first and second. A fielder's choice error at shortstop on a throw to third scored Paniagua from second, Osuna reached third, as Cauley tried to reach second, thrown out by the catcher. Osuna later scored on a balk to make it 3-1.
Webb threw two scoreless frames in the sixth and seventh, as one run for the Woodpeckers crossed in the eighth after Webb was let down twice on errors by the defense with two outs, where he was pulled for Leury Tejada to end the inning with a strikeout. The score was now 3-2 Woodies still in front. The Woodies bats had no more hits in them in the bottom of the eighth, as Tejada recorded the save in the ninth to win the game in a 3-2 Woodies win after getting two groundouts to third and a strikeout.
The Wood Ducks (18-23) and Fayetteville Woodpeckers (18-23) continue their series tomorrow, on Thursday, May 26th, with the Woodies leading the series 2-0, as the first pitch is set for 7:00 p.m. in Kinston, NC at Grainger Stadium.
Fans can purchase tickets on woodducksbaseball.com, by calling the Wood Ducks Team Offices at (252) 686-5164 or in the Wood Ducks Team Offices located at Grainger Stadium (Mon-Fri – 9am - 4pm). Make sure to follow your Down East Wood Ducks on Instagram, Twitter, TikTok and Facebook so you don't miss anything!