Woodpeckers Shutout Woodies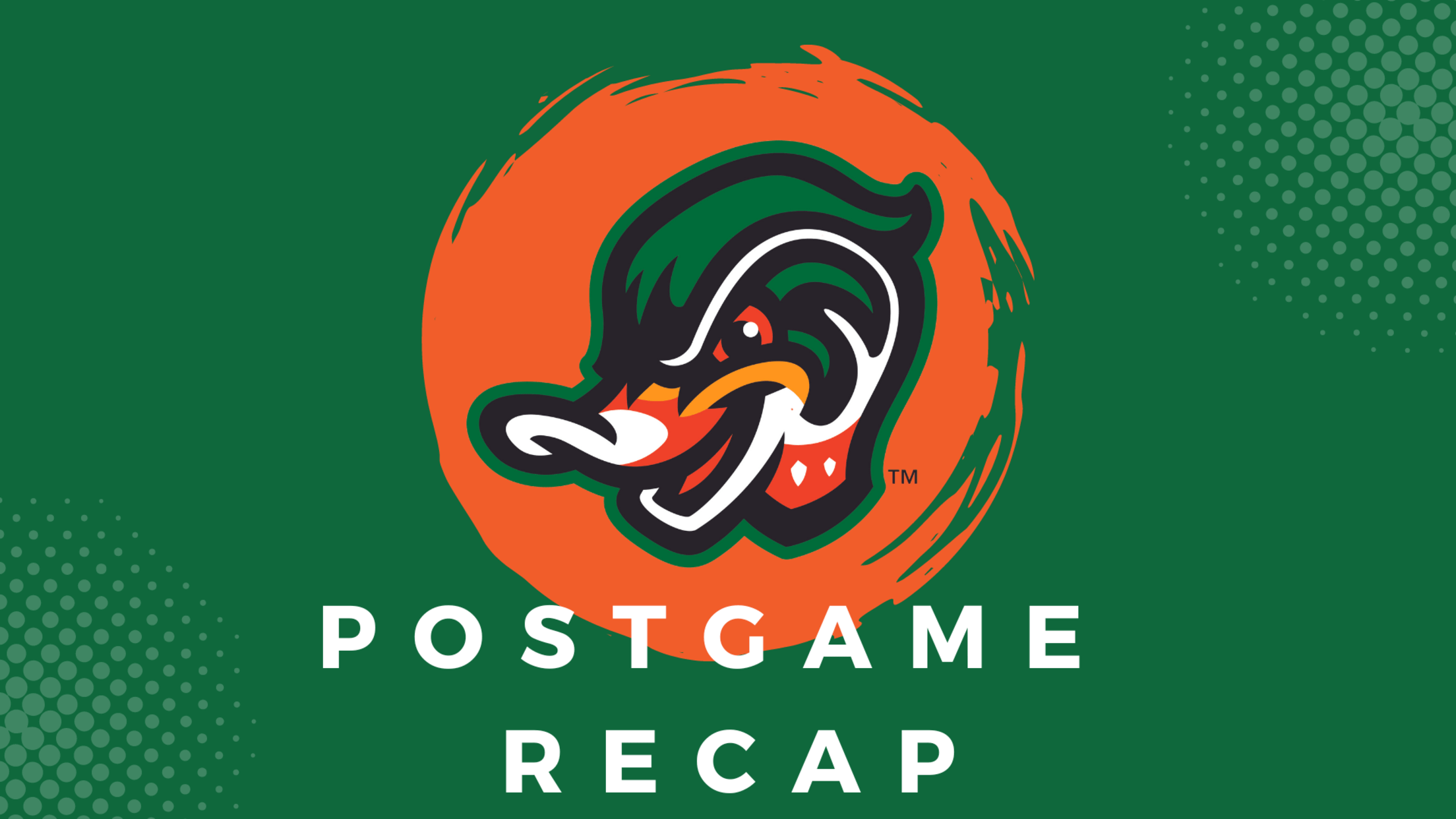 5/19 Game Recap By: Jackson Pass In game three between the Fayetteville Woodpeckers and the Down East Wood Ducks, the Woodpeckers went three up, three down in the top of the first against Woodies starter Leandro Lopez. Taylor, the Fayetteville starter, gave up one hit to the Woodies in the
5/19 Game Recap
By: Jackson Pass
In game three between the Fayetteville Woodpeckers and the Down East Wood Ducks, the Woodpeckers went three up, three down in the top of the first against Woodies starter Leandro Lopez. Taylor, the Fayetteville starter, gave up one hit to the Woodies in the bottom of the first, Villarroel singling, stealing two bases before being left on third base. Neither team got much going through the fourth inning with Lopez racking up six strikeouts. The Woodies recorded one hit in the second and two in the fourth.
Into the fifth, the Woodpeckers plated the first two runs of the game against Woodies reliever, Gessner, on a single, 3 walks and a hit by pitch. Both runners scored on walks with RBI's credited to Luis Perez and Rolando Espinosa. A four-batter inning with the aid of an error allowed one Woodies batter to reach base, but was stranded on first. In the sixth the Woodpeckers scored three more runs on a three-run home run to the opposite field by Zach Cole against Brayan Mendoza, who relieved Gessner. Woodpeckers went up 5-0. The Woodies had another four-batter inning in the bottom of the sixth, as Morrobel walked and was left on base.
The seventh went six up, six down as neither team reached base. In the eighth, both teams had a walk to reach base, but that was it. In the top of the ninth, Jackson Kelley, who came in to relieve in the eighth, faced three Woodpeckers batters, striking out the final Woodpeckers. In the bottom of the ninth, Morrobel hit a one out ground rule double, then advanced to third on a groundout. Figuereo was walked. Putting Wood Ducks on first and third as the game ended on a pop up in foul territory for a Woodpeckers 5-0 victory. Taylor received the win as he went 5.0 innings with 4 hits, 1 walk and 4 strikeouts. The save went to Guedez as he came in to close out the final four innings of the game, only allowing 1 hit, 3 walks, and 4 strikeouts.
The Wood Ducks (19-15) and Fayetteville Woodpeckers (15-20) play game four tomorrow at Historic Grainger Stadium in Kinston, NC. The first pitch is set for 7 pm. The Woodpeckers leadi the series 2-1. Friday is Mental Health Awareness night, as well as Mother Earth Friday. Fans can enjoy $4 draft Mother Earth beers and post-game fireworks!
Fans can purchase tickets on woodducksbaseball.com, by calling the Wood Ducks Team Offices at (252) 686-5164 or in the Wood Ducks Team Offices located at Grainger Stadium (Tues-Fri – 10am - 4pm). Make sure to follow your Down East Wood Ducks on Instagram, Twitter, TikTok and Facebook so you don't miss anything!