Stadium & Complex Renovations
For more than 40 years, Major League Baseball has had a home in Dunedin. Chosen as the Spring Training home for the expansion Toronto Blue Jays in 1977, Dunedin has served as a proud host of Major League Spring Training ever since. Over four decades later, the Blue Jays are the only Major League franchise to have never changed where they play their Spring Training baseball.
In early 2019, construction began on TD Ballpark that will continue to be home to the Toronto Blue Jays Spring Training and the Dunedin Blue Jays under a new 25-year lease agreement between the Blue Jays, the City of Dunedin, Pinellas County and the state of Florida. TD Ballpark reopened its gates on February 24th, 2020 for the start of 2020 Spring Training season.
2020 Renovation Progress Overview - Drone Video
Be sure to check back here throughout the year to follow along
with us as we watch the new stadium be built!
________________________________

Key changes being made to the stadium:
• Capacity will increase from 5,500 to 8,500.
• Renovating bathrooms, concessions and suites.
• New Jays Shop, Jr. Jays Zone, and BBQ Tent.
• Adding 360 boardwalk around outfield.
• Adding air-conditioned bar along 3B line
and an outdoor bar in RF.
• Adding special groups areas.
Video time frame: May 1, 2019 to February 24, 2020.
Player Development Complex Updates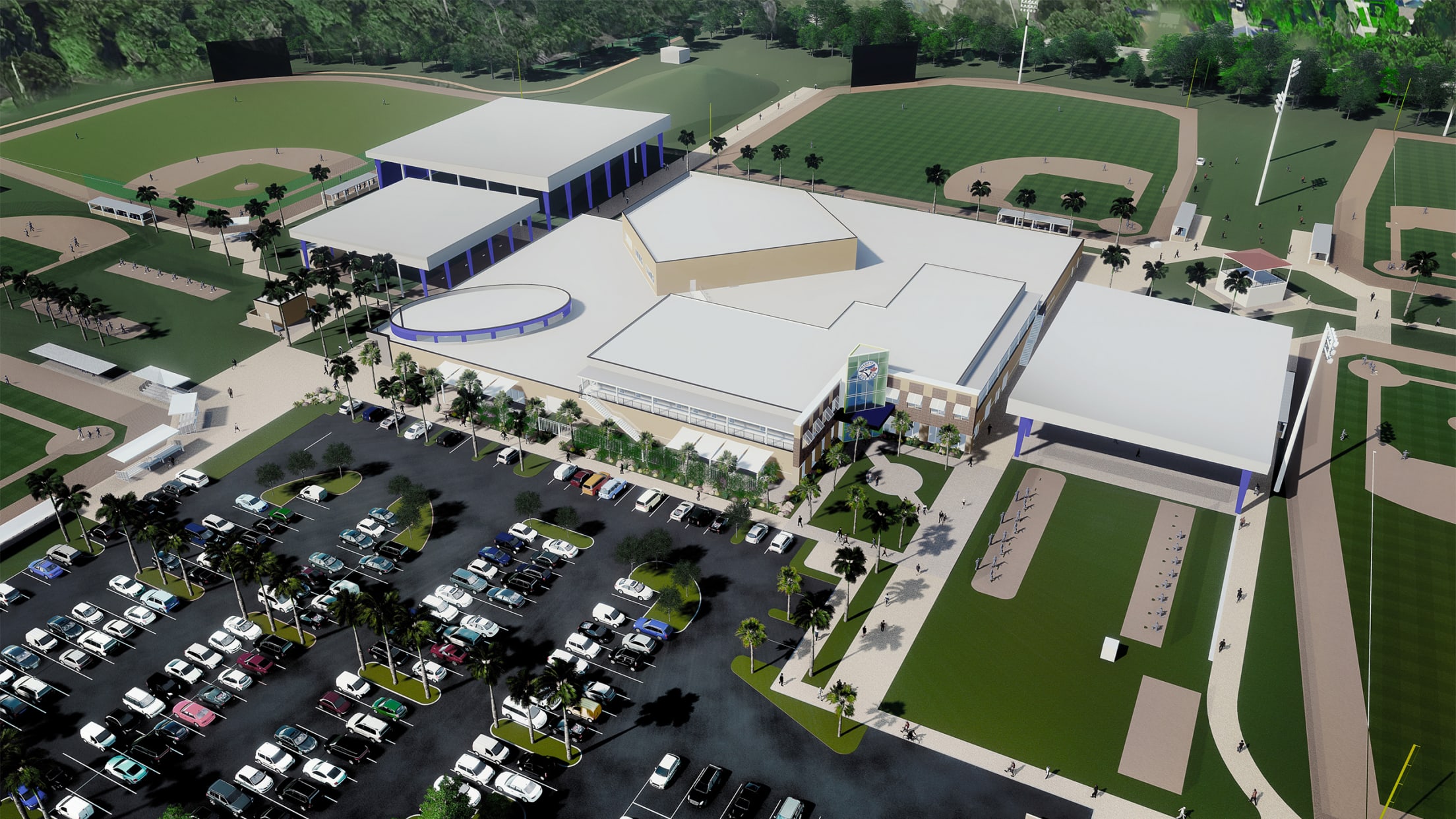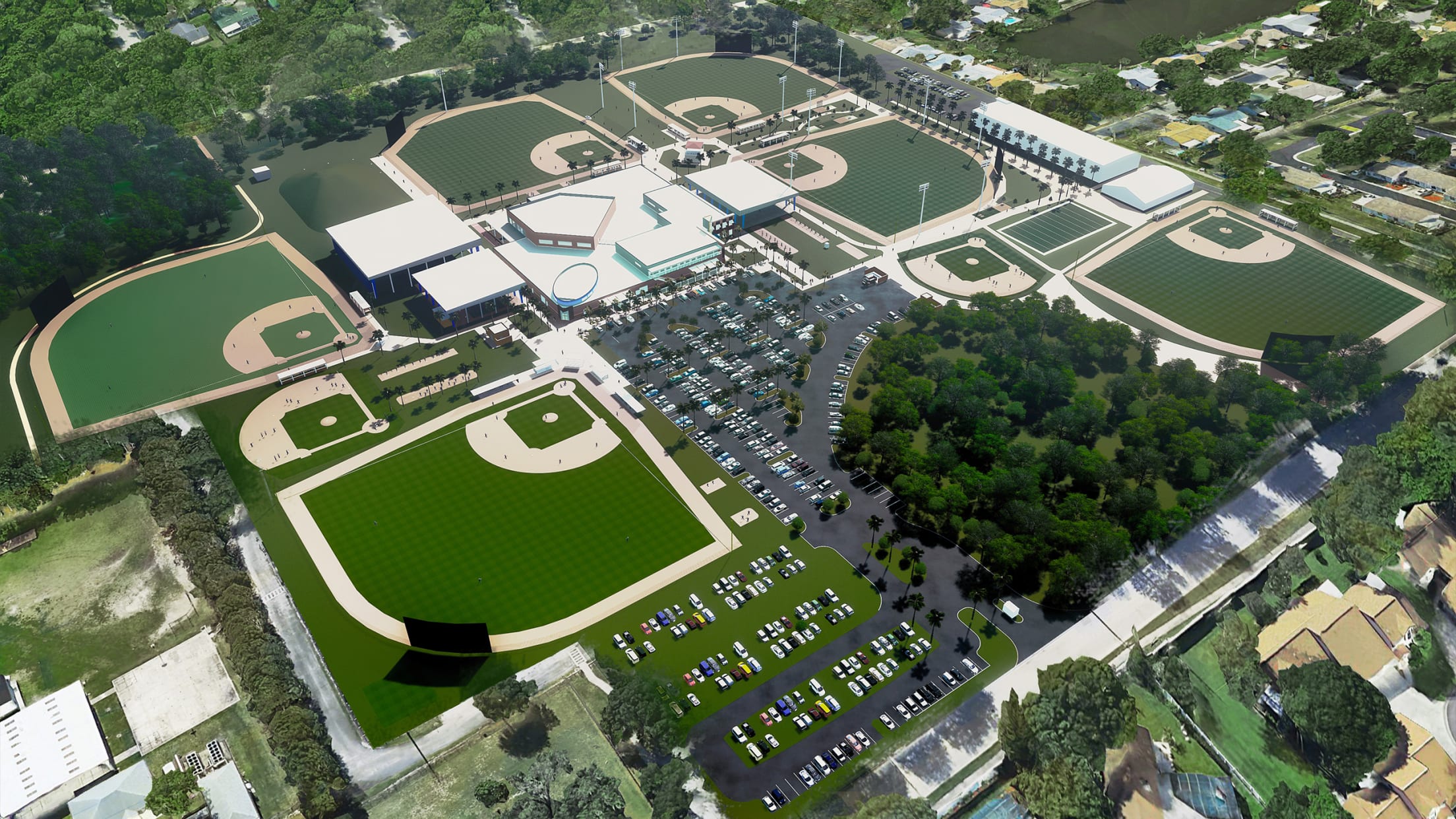 Construction Equipment Guide - Irwin Rapoport - November 5, 2019
Dunedin, Fla., has been the Spring Training home of the Toronto Blue Jays since 1977, and the bond between the city and team was renewed on April 23 when construction began on the $102 million ($96.6 million in construction costs) renovation of the stadium where the Jays play their Grapefruit League games. The project also calls for the expansion of the Player Development Complex, which, like Dunedin Stadium, is shared by the franchise's local minor league affiliate.
TBN Weekly - Jerry Stockfisch - September 27, 2019
DUNEDIN - Local fans of the Toronto Blue Jays and visitors from Canada have a lot to look forward to this spring.
Sportsnet - Shi Davidi - May 29, 2019
DUNEDIN, Fla. - The demolition work at Dunedin Stadium is mostly complete and some of the foundational work is underway in the refurbishment of the Toronto Blue Jays' spring ballpark.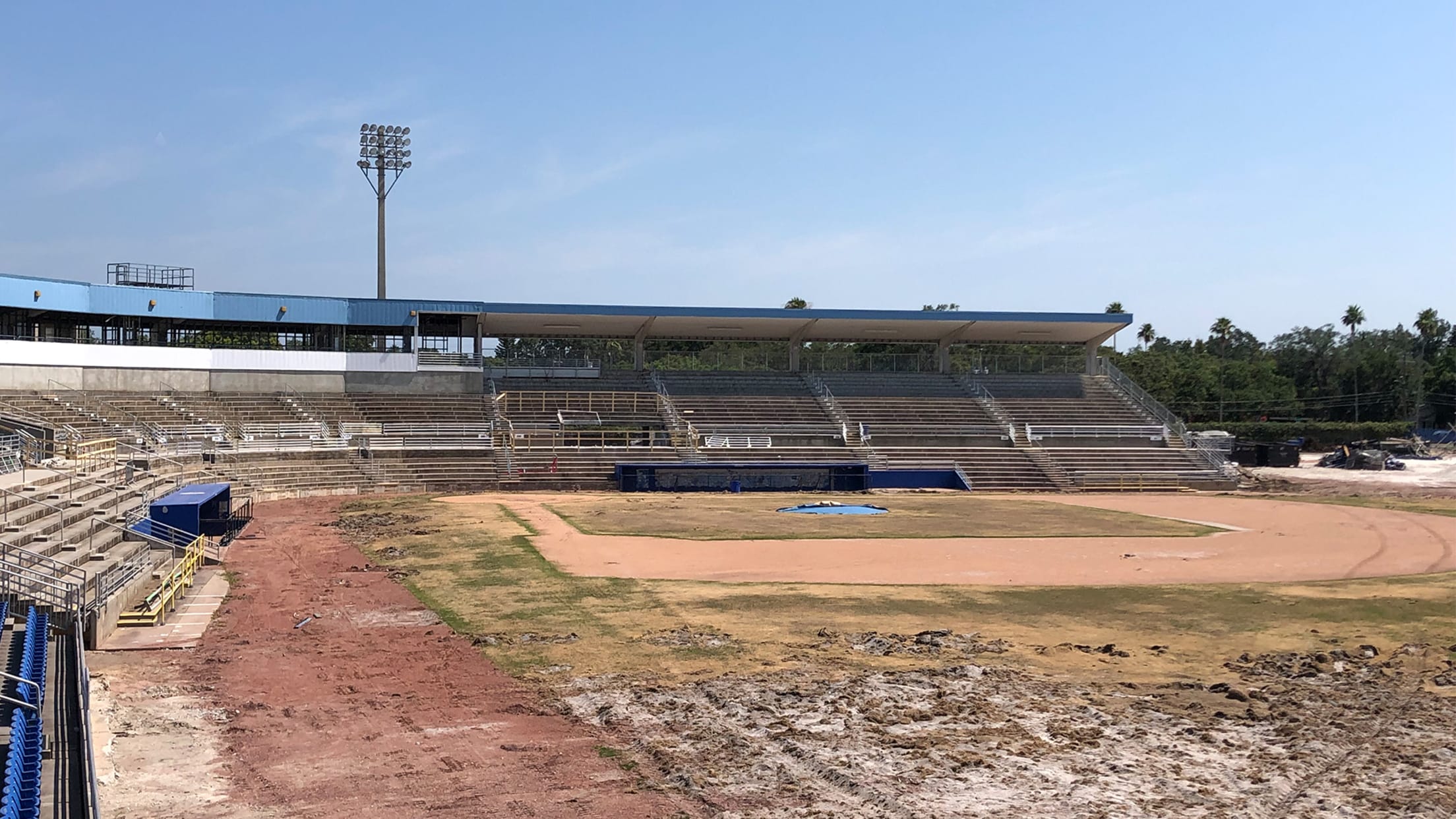 TBN Weekly - Mark Schantz - April 26, 2019
City officials from past and present, county commissioners, supporters from the city of Clearwater, fans and members of the Toronto Blue Jays baseball organization all came together the morning of April 23 to celebrate a six-year effort that culminated in an agreement to keep the team's spring training tradition in the city another 25 years. The ceremony was held at Dunedin Stadium on Douglas Avenue.
Sportsnet - Arden Zwelling - December 19, 2018
TORONTO - When he's talking about the $80-million renovation of his team's Dunedin, Fla., facilities that will begin next month, Toronto Blue Jays president Mark Shapiro likes to relate the impact he believes it will have to a classroom.
---
"If you read education books and you think about students, it's been scientifically proven that students learn better when they're in better schools, with better equipment, with better computers...We want to put our players in the best possible atmosphere, with the best possible resources, and the most positive environment they can possibly be in."
Mark Shapiro, Toronto Blue Jays President & CEO