Memphis Outslugs Durham 9-4
Gray homers, Bulls record 3 RBI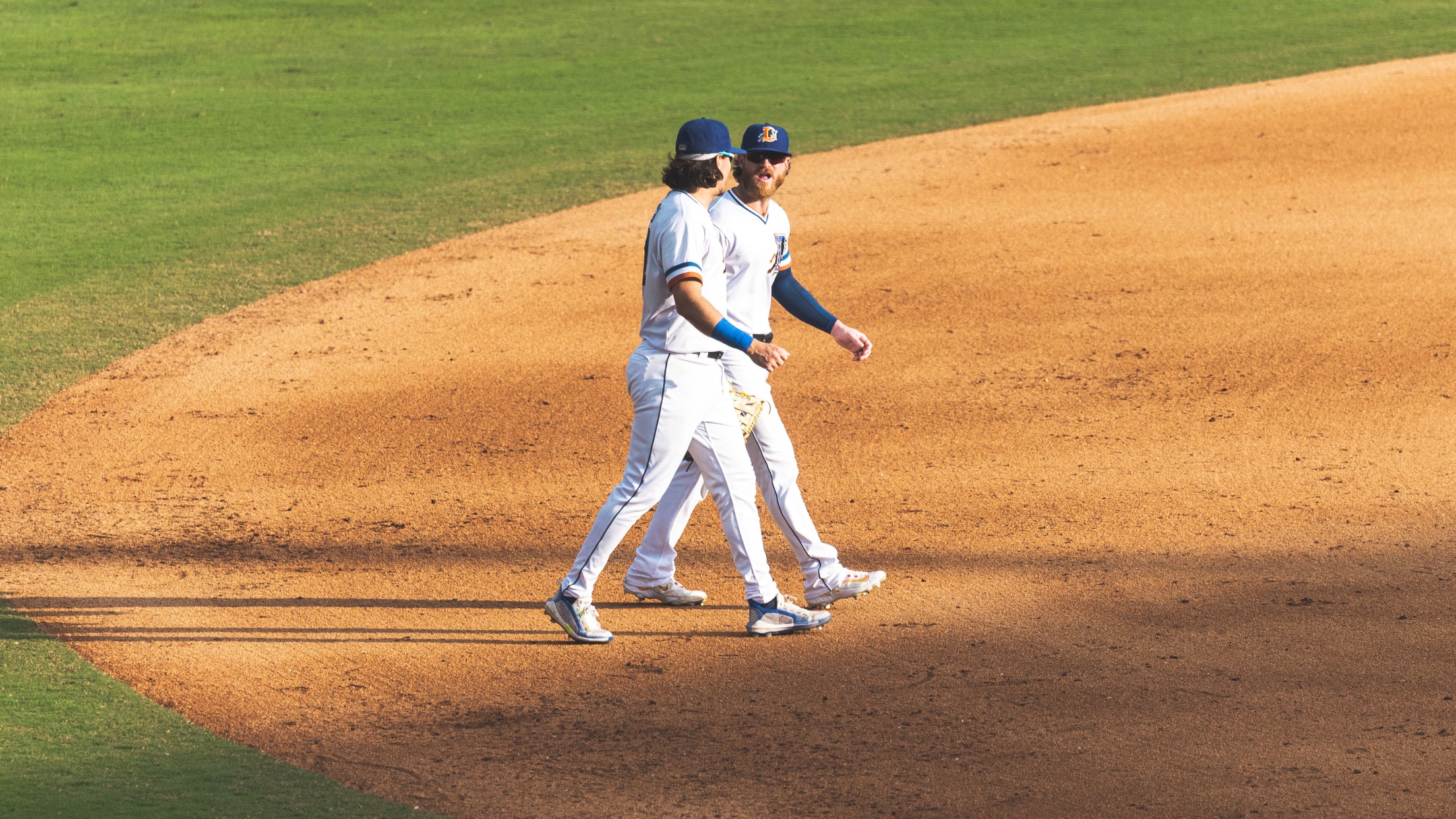 Bulls shortstop Osleivis Basabe, center fielder Kameron Misner and designated hitter Ben Gamel each drove in a run and third baseman Tristan Gray homered, while 1B Taylor Motter homered and SS Masyn Winn and C Ivan Herrera each drove in two runs in Memphis' 9-4 victory over the Durham Bulls
Bulls shortstop Osleivis Basabe, center fielder Kameron Misner and designated hitter Ben Gamel each drove in a run and third baseman Tristan Gray homered, while 1B Taylor Motter homered and SS Masyn Winn and C Ivan Herrera each drove in two runs in Memphis' 9-4 victory over the Durham Bulls Wednesday evening at Autozone Park.
The Bulls got their first score in the first thanks to Basabe's RBI before Misner's double in the following inning extended Durham's lead. Memphis answered in the same frame with Motter's 2-run homer to tie the score.
Redbirds' 3B Kramer Robertson, CF Chase Pinder and Herrera each drove in a run before Gray went yard in the sixth, bringing the score to 6-4.
Winn drove in two more runs before scoring on a fielding error to solidify the 9-4 win over Durham.
Memphis starter Dakota Hudson (5.0 IP, 7 H, 3 BB, 3 SO) earned the win, while Sean Hunley (4.0 IP, 7 H, 0 BB, 2 SO) suffered the defeat.
The two teams are set to continue their six-game road set on Thursday afternoon, with first pitch scheduled for 8:05pm. RHP Jake Woodford is anticipated to get the nod for Memphis as part of a Major League Baseball rehab assignment, while Durham's starting pitcher has not yet been determined.
Durham returns home to Durham Bulls Athletic Park on Tuesday, June 13 to start a six-game homestand with the Charlotte Knights, the Triple-A affiliate of the Chicago White Sox. First pitch of the series opener is set for 6:35pm.
Tickets for that game and all 2023 Durham Bulls home games are available, and can be purchased at DurhamBulls.com, or by calling 919.956.BULL.