Professional Sports Catering Menu
Professional Sports Catering LLC (PSC) is the official food & beverage provider for Southwest University Park including Chihuahuas games! PSC manages gameday food and beverage including concessions, premium areas, the WestStar Club, and suites. They will also manage food and beverage service for all non-gameday events at Southwest University Park.
The Chihuahuas and PSC uses mobile ordering for general seating and in-seat ordering for Club seat members. Club memberships include the Dugout Club, Home Plate Club and WestStar Club. Suites features this new upgraded service.
Mobile ordering is available at each concession stand via QR codes and website links. In addition, the ballpark concourse features self-service kiosks to expedite some food and beverage sales.
With a mobile ordering & cashless system, Southwest University Parks looks to decrease transaction times, create faster moving lines, create fewer points of contact for fan and staff safety, and improve overall guest satisfaction.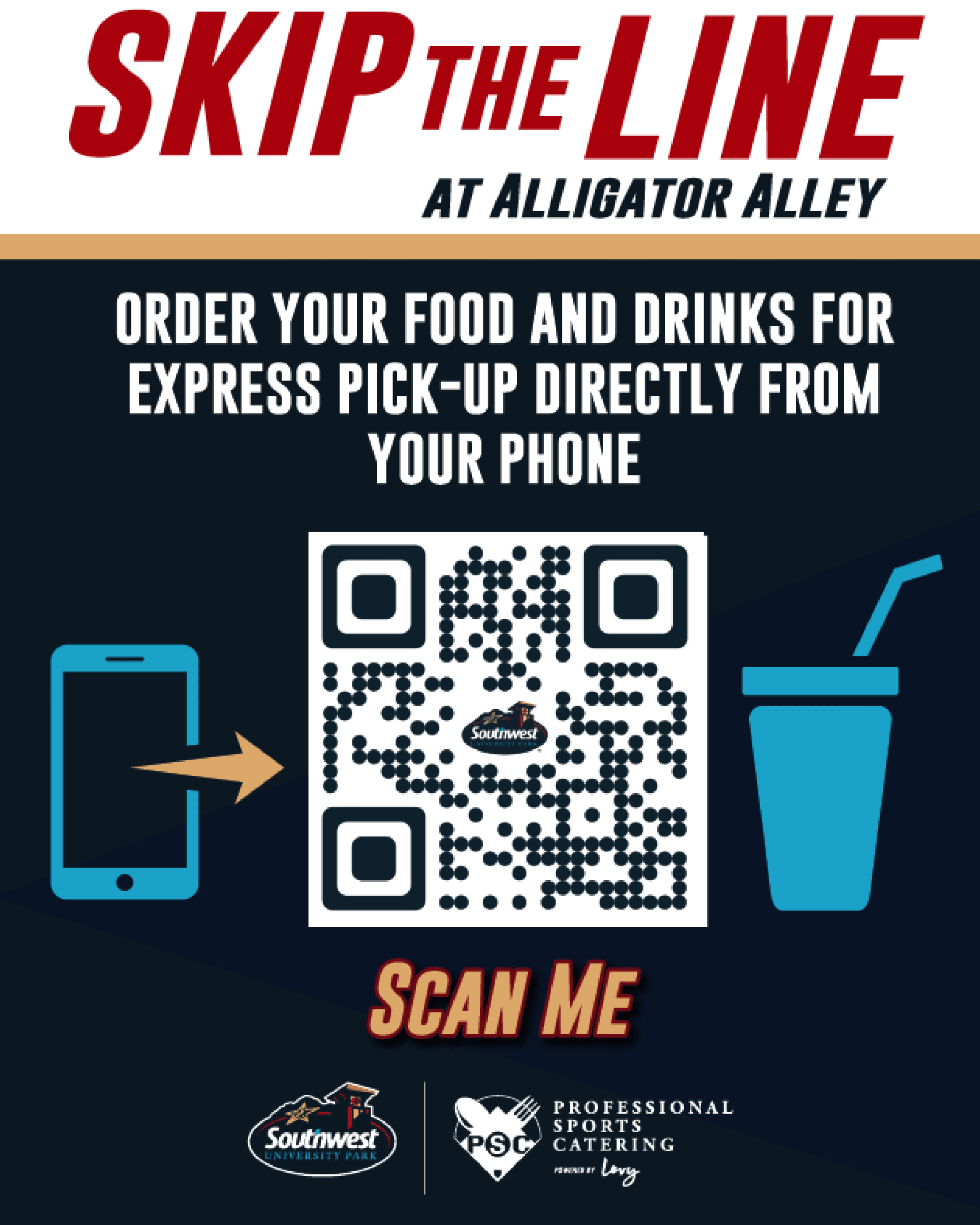 FIND THE SIGN TO SKIP THE LINE
Find the QR at the concession stand. Scan it. Order. Pay. Pick-up!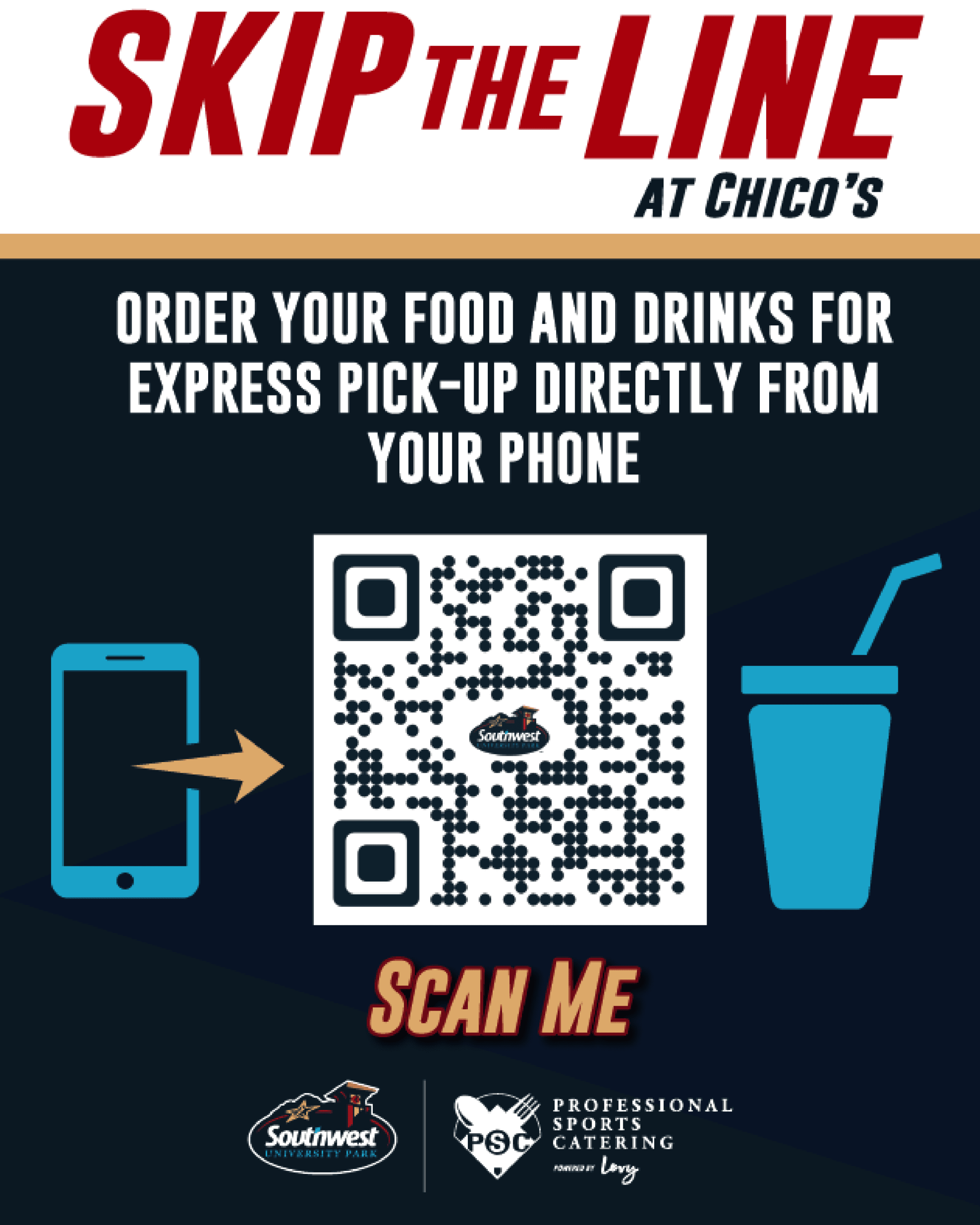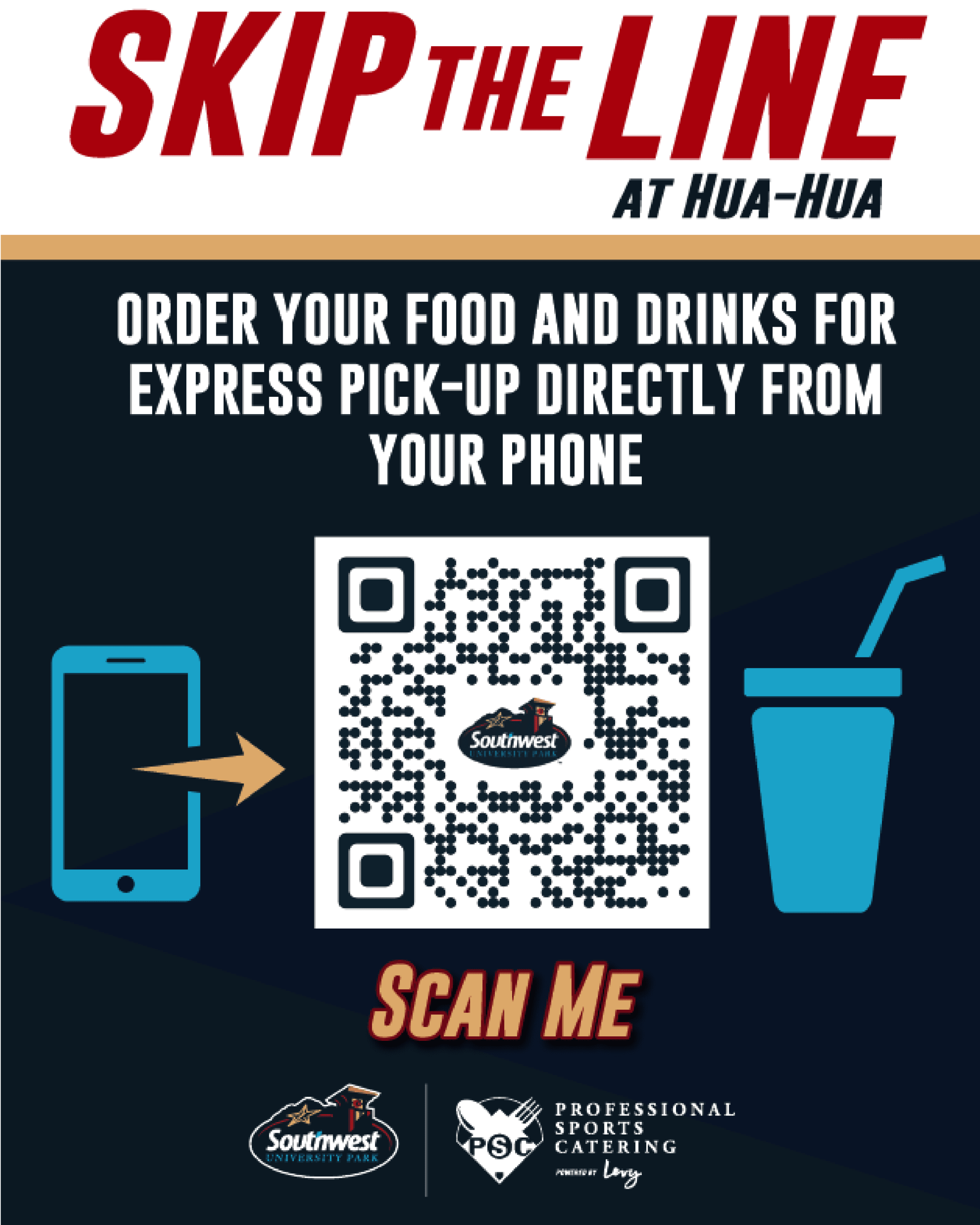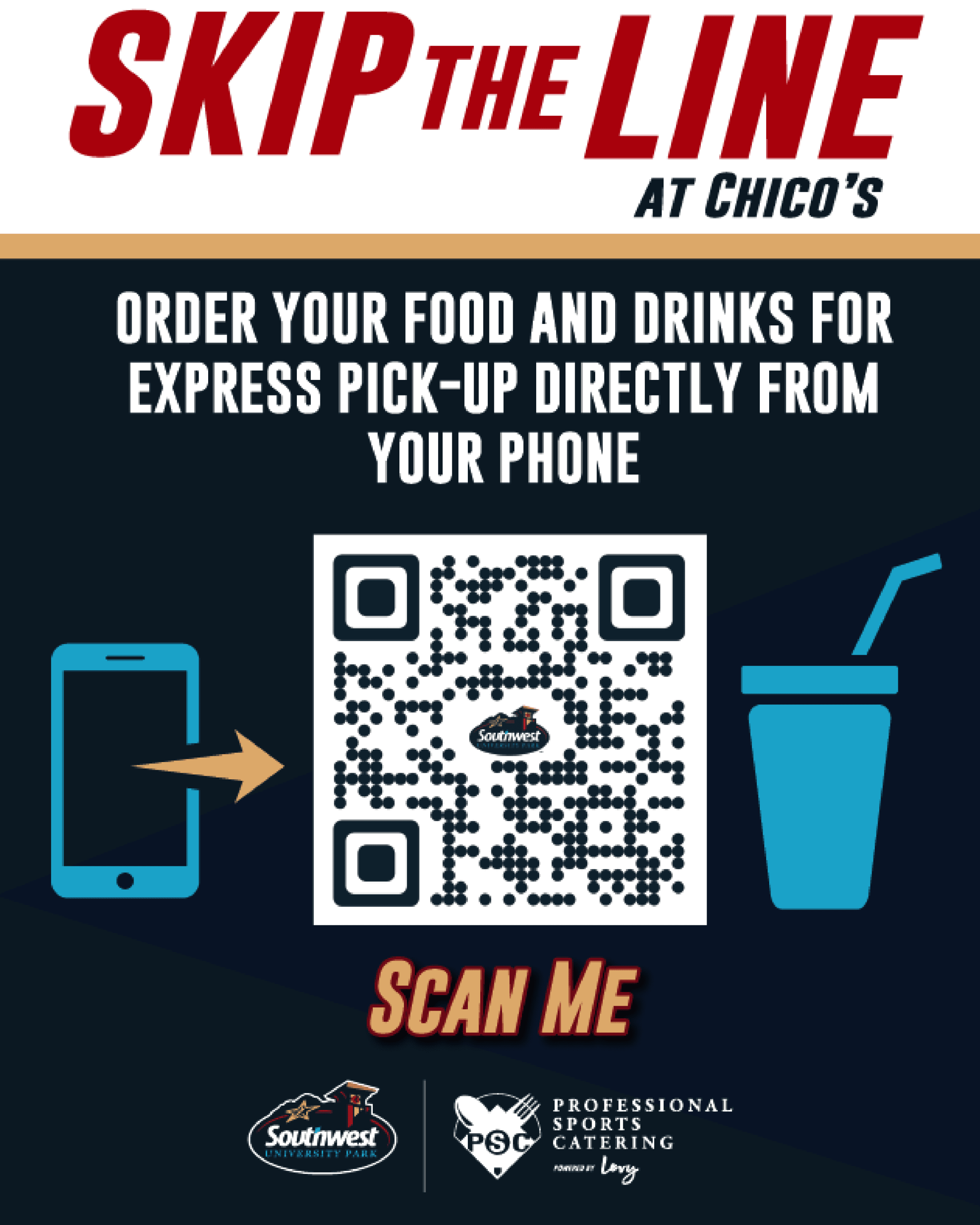 WESTSTAR CLUB MENU
TUESDAY, JUNE 6 | 6:35 PM
Entrée
Szechuan Pork Chops
Sides
Wild Rice
Pomodoro Ravioli
WEDNESDAY, JUNE 7 | 6:35 PM
Entrée
Grilled Chimichurri Chicken
Sides
Grilled Veggies
Ranch Potatoes
Zesty Cesar Salad
Garnishes
Croutons
THURSDAY, JUNE 8 | 6:35 PM
Entrée
Combination Plate: Mole; Three (3) Beef Flautas
Sides
Spanish Rice
Refried Beans
Fresh Tostadas
Garnishes
Sour Cream
Shredded Lettuce
Salsa Roja
Diced Tomato
FRIDAY, JUNE 9 | 6:35 PM
Entrée
Shredded Brisket & Andouille Sausage
Sides
Macaroni & Cheese
BBQ Baked Beans
Potato Salad
Garnishes
BBQ Sauce
Carolina Tangy Sauce
Butter Balls
SATURDAY, JUNE 10 | 6:35 PM
Entrée
Four (4) Beef Kabobs
Sides
Creamy Garlic Mashed Potatoes
Corn on the Cob
Garden Salad
Garnishes
Ranch Dressing
Italian Dressing
Croutons
SUNDAY, JUNE 11 | 6:05 PM
Entrée
Chicken Cordon Bleu
Sides
White Rice
Grilled Asparagus
Field Green Salad
Garnishes
Italian Dressing
Ranch Dressing
Croutons
*Menu is subject to change without notice.