SeaWolves Championship Trophy Fan Photo Opportunity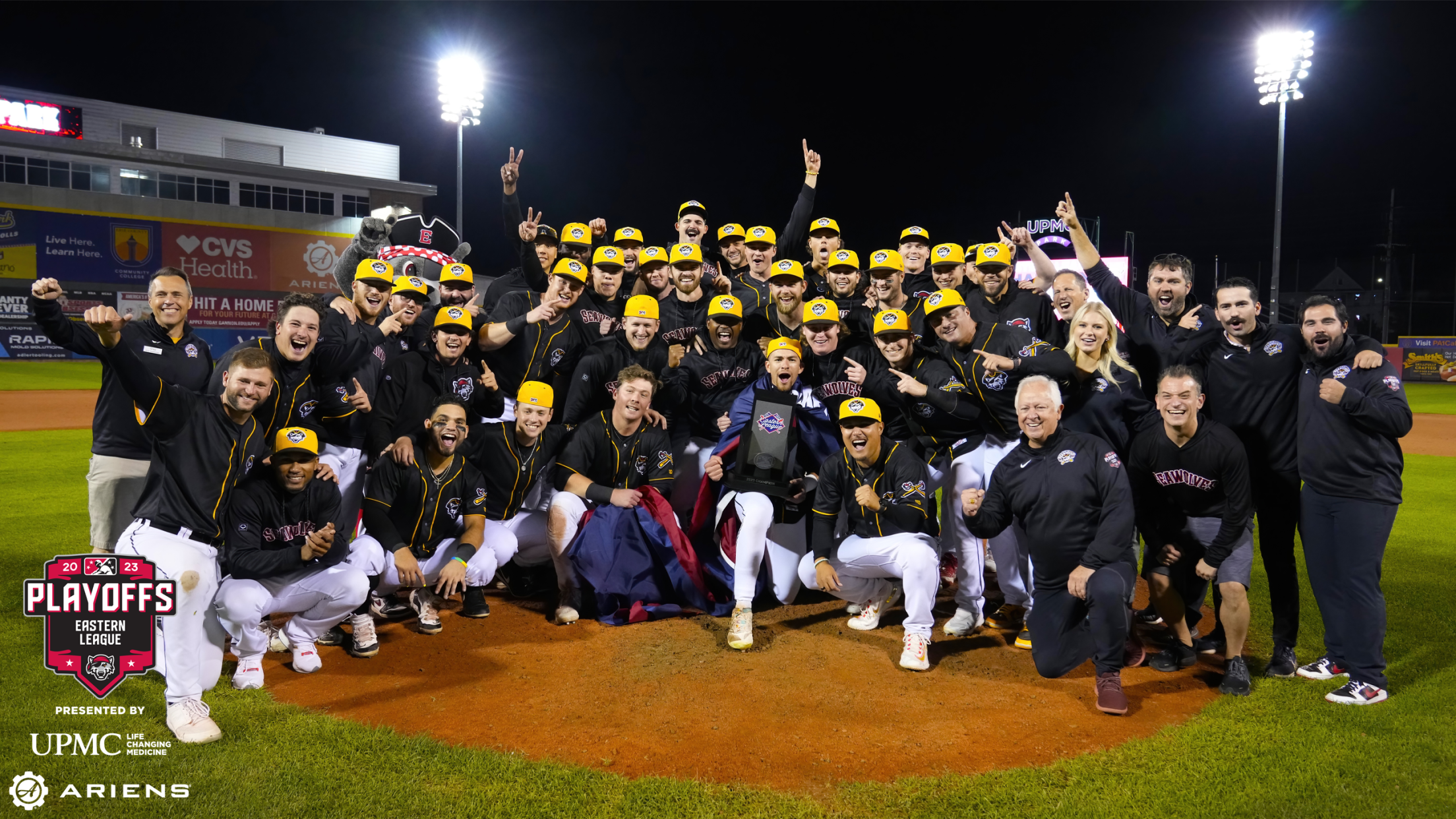 The Eastern League Champion Erie SeaWolves, Double-A Affiliate of the Detroit Tigers, announce today a fan photo opportunity with the team's 2023 Eastern League Championship Trophy. This Saturday, September 30 from 12 p.m. until 3 p.m. the Erie community can come to the UPMC Park Team Store, located at 831
Holton and Hurter Power Erie to Eastern League Championship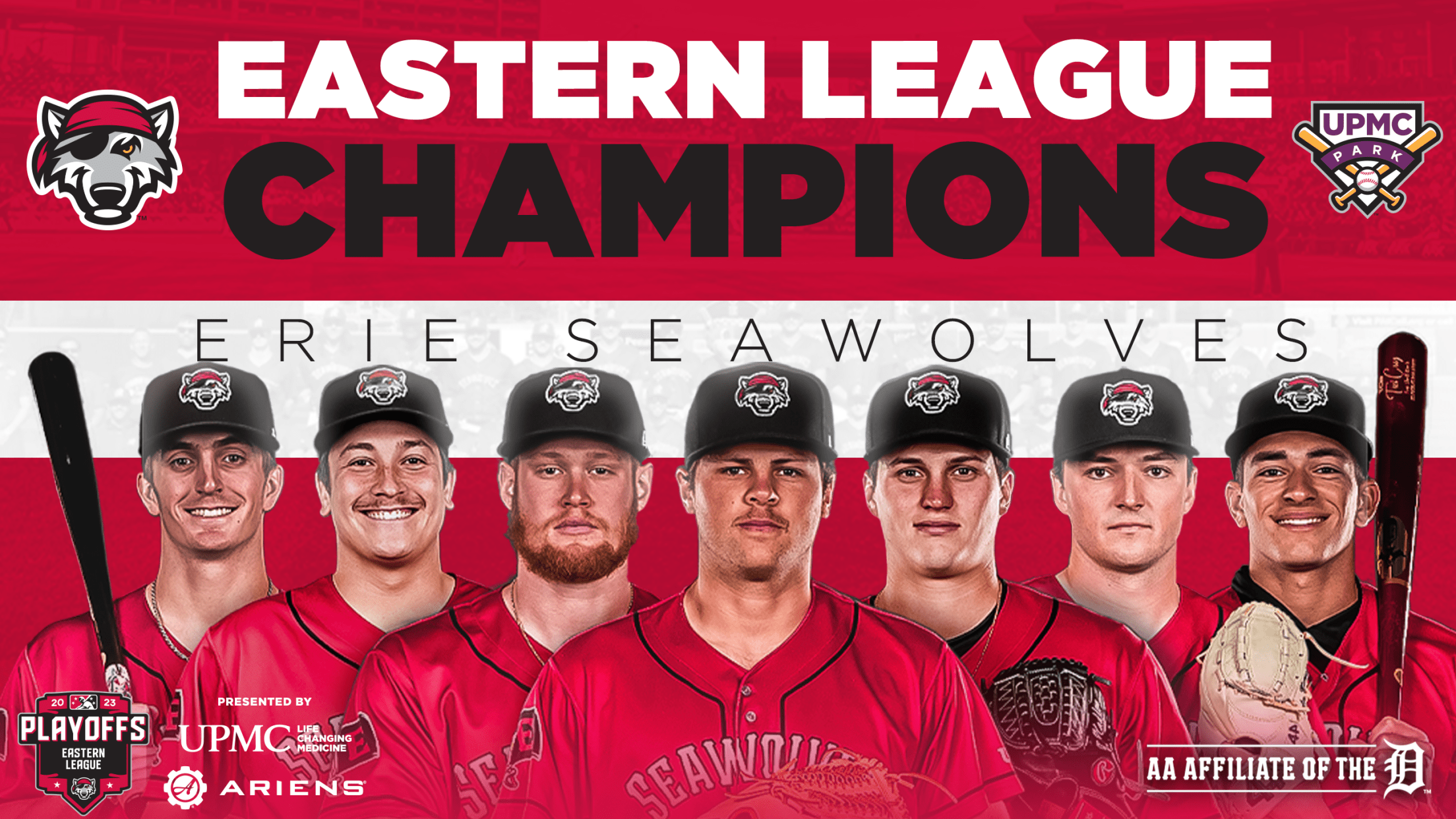 The SeaWolves overpowered Binghamton in a 10-0 win and secured the franchise's first Eastern League crown in a series sweep over the Rumble Ponies. Jake Holton began the scoring with a solo home run in the second inning against Binghamton starter Christian Scott. The SeaWolves tallied two more runs on
Gabe Alvarez Named Manager of the Year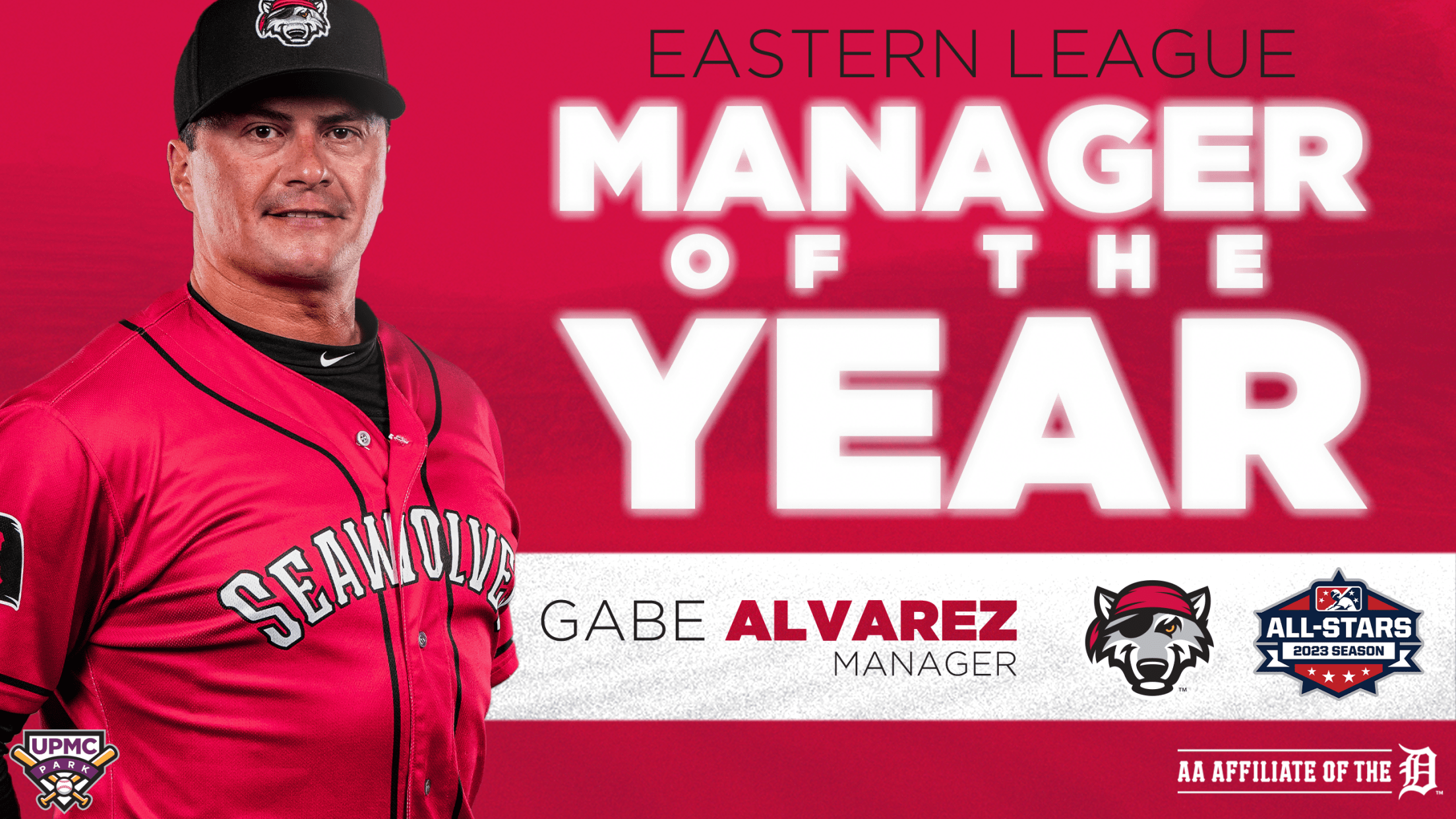 The SeaWolves are pleased to announce that Erie manager Gabe Alvarez has been named Eastern League Manager of the Year. Additionally, Andrew Magno, Brant Hurter, Colt Keith and Justice Bigbie have been named Eastern League All-Stars. Season-ending awards and All-Stars were voted upon by Eastern League Managers and Broadcasters. MANAGER
Erie Outlasts Binghamton in Wild Game One Win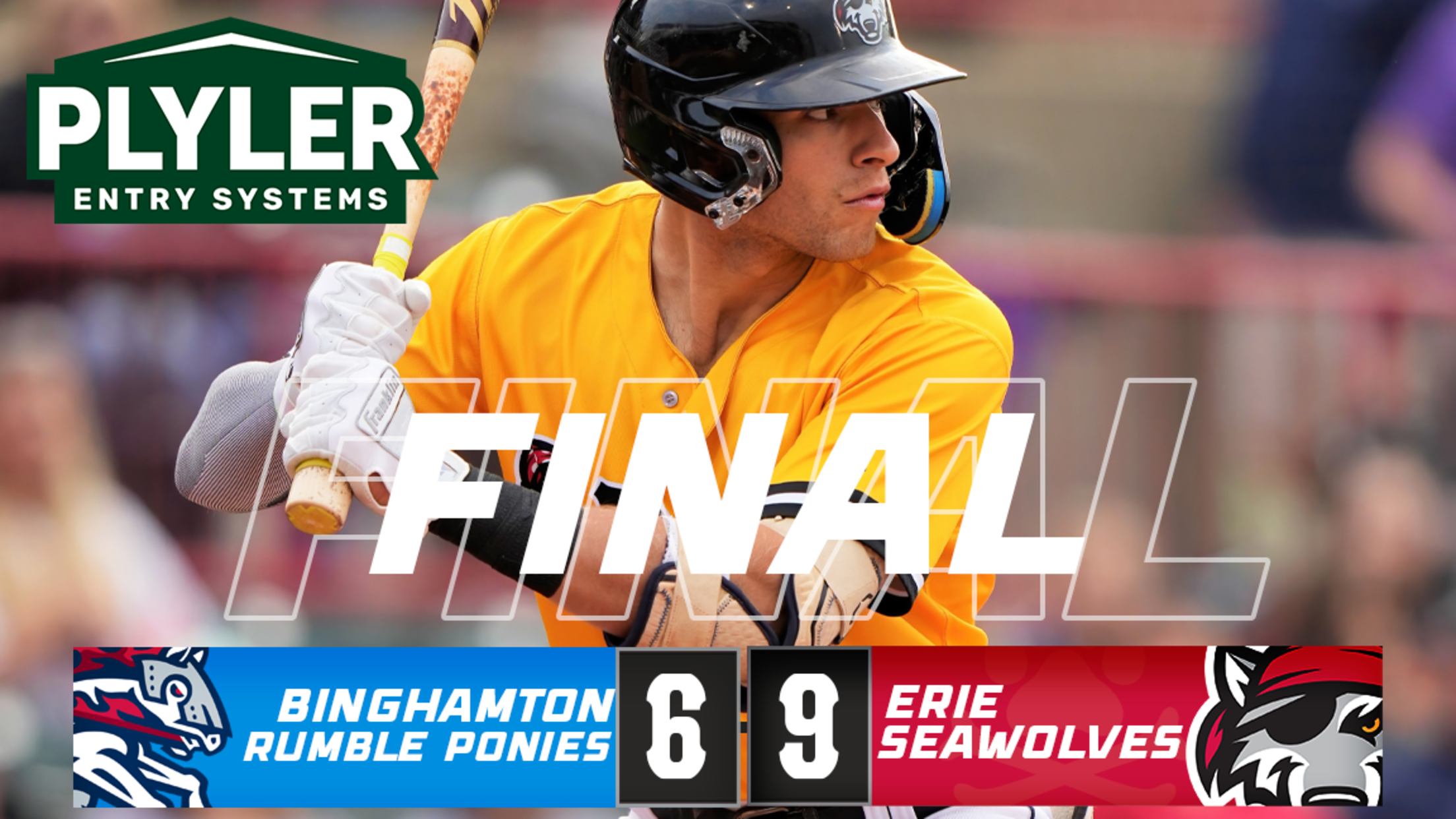 The SeaWolves took the first game of the Eastern League Championship Series with a 9-6 win over Binghamton. The Rumble Ponies jumped in front early in the game with a pair of runs against Erie starter Wilmer Flores. Kevin Parada started the scoring with an RBI single to score Luisangel
Meyers' Two Blasts Send Erie to the Eastern League Championship Series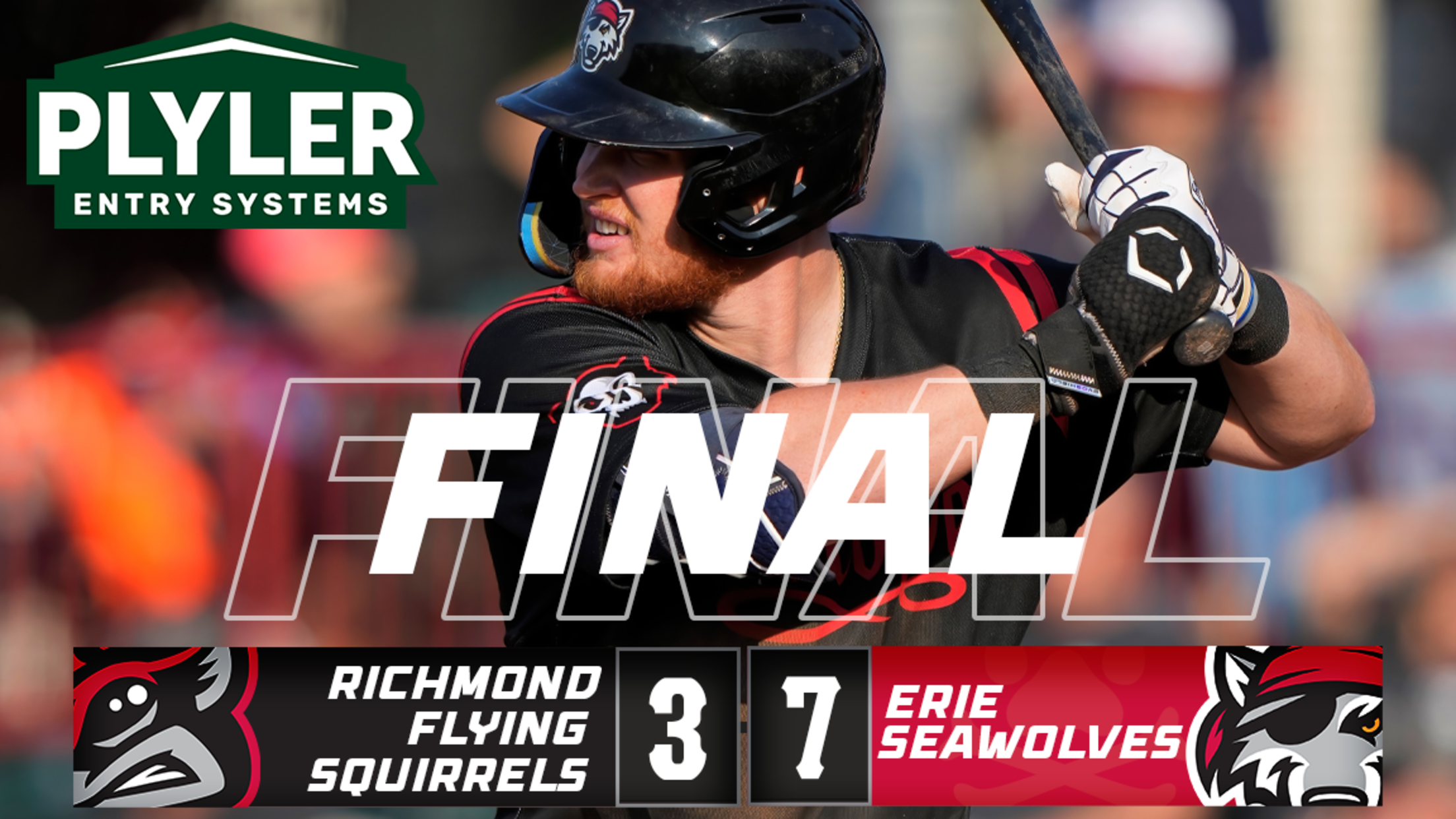 Erie clinched a second consecutive trip to the Eastern League Championship with a 7-3 win to sweep Richmond. The SeaWolves started the scoring with a pair of runs in the third inning. After a Trei Cruz double, Jace Jung scored him on a sacrifice fly. The next batter, Chris Meyers,
Hurter Pitches Erie Past Richmond in Game One Win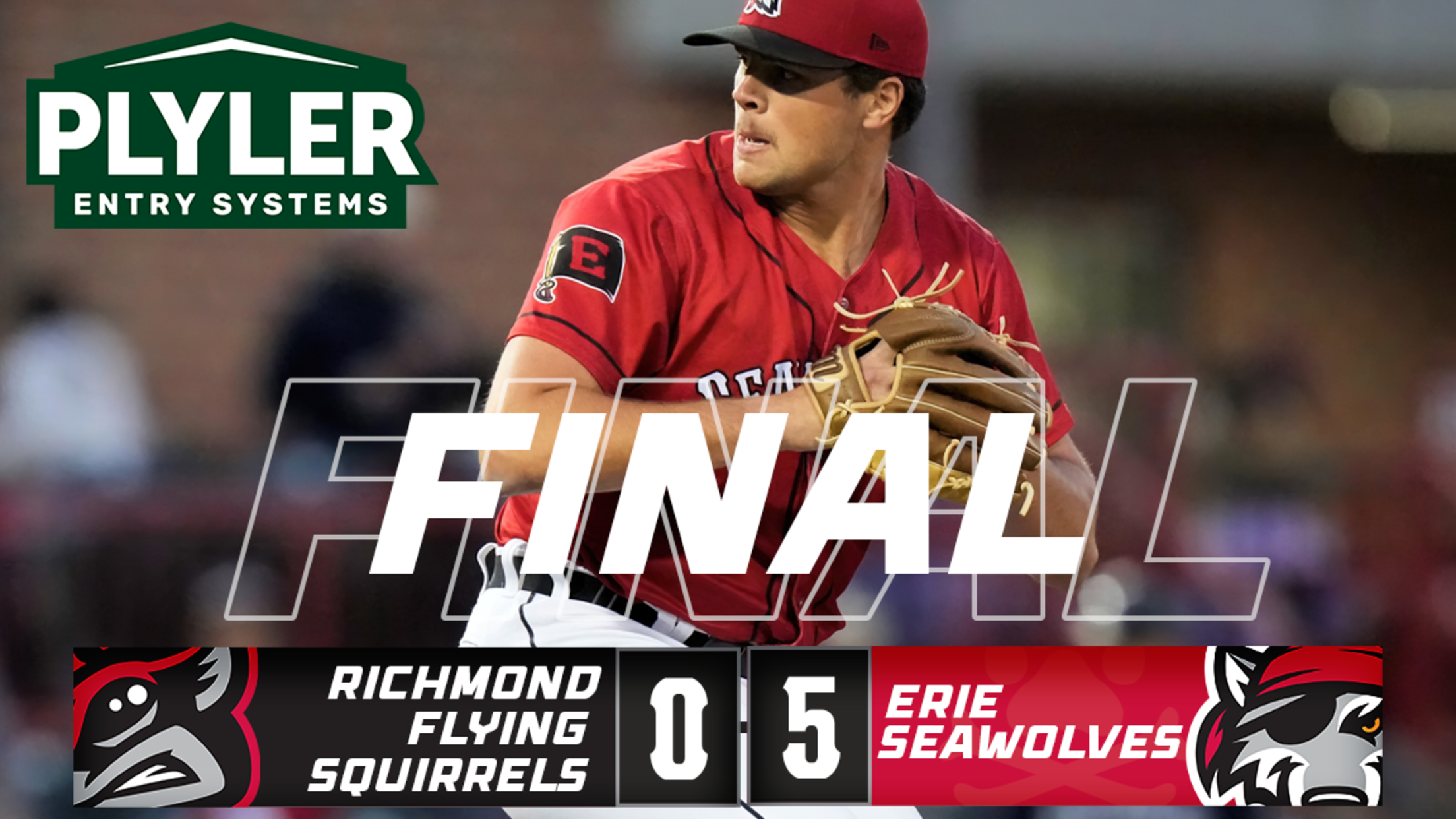 The SeaWolves shut out Richmond 5-0 in the first round of the Southwest Division Series to take a 1-0 advantage in the best-of-three series. Both starters, Brant Hurter for Erie and Carson Seymour for Richmond, pitched well to begin the game. Seymour struck out the side in order to begin
Jobe Spins A Debut Gem as Erie Falls in Regular Season Finale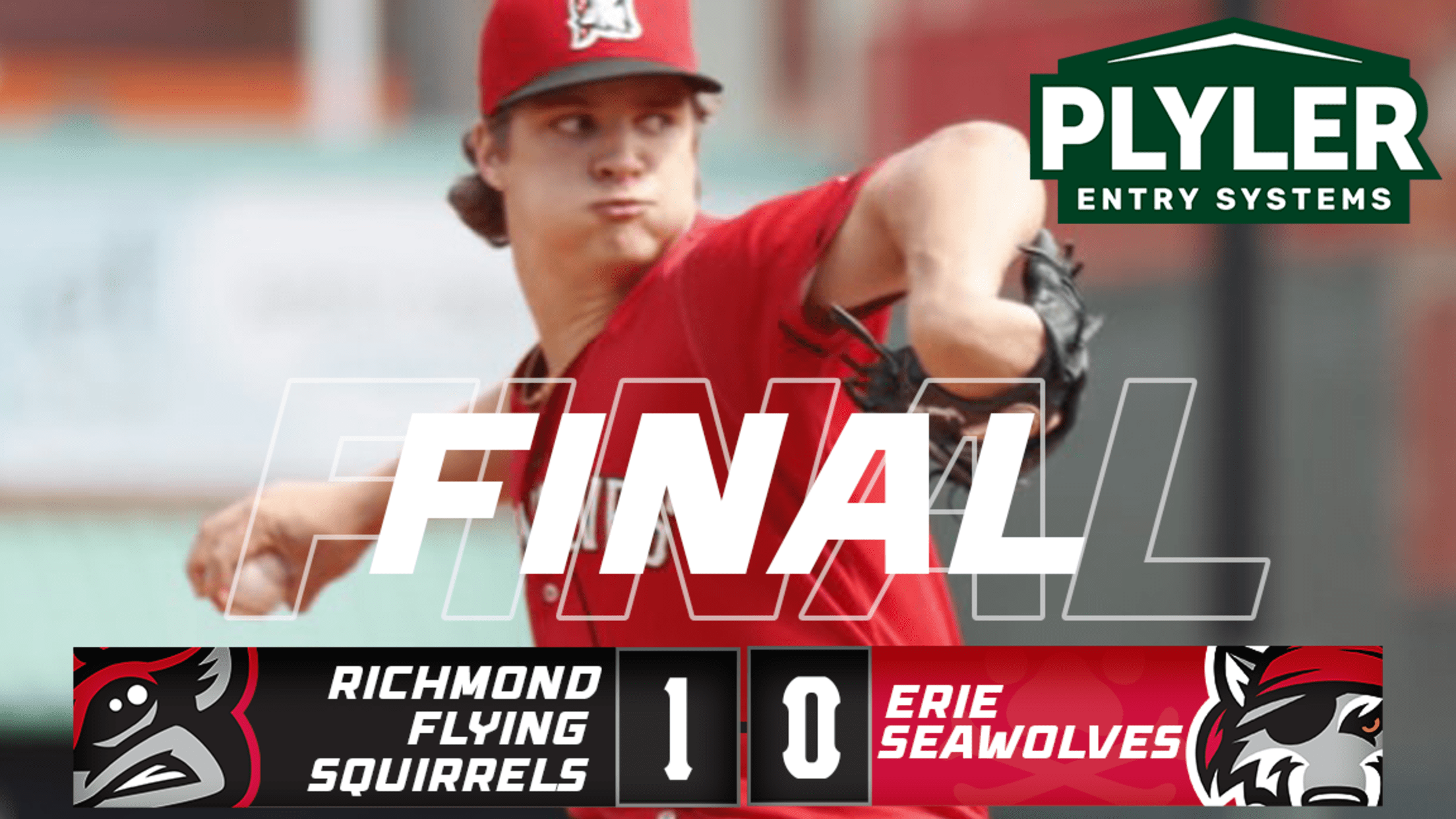 Despite a strong debut from Jackson Jobe, Erie fell to Richmond 1-0 in the regular season finale. In his Double-A debut, Jobe pitched well. He tossed six shutout innings, scattering four singles with six strikeouts and no walks. He threw 76 pitches, 58 of which were strikes. Trevin Michael relieved
Erie Offense Supports Flores in His Strong Return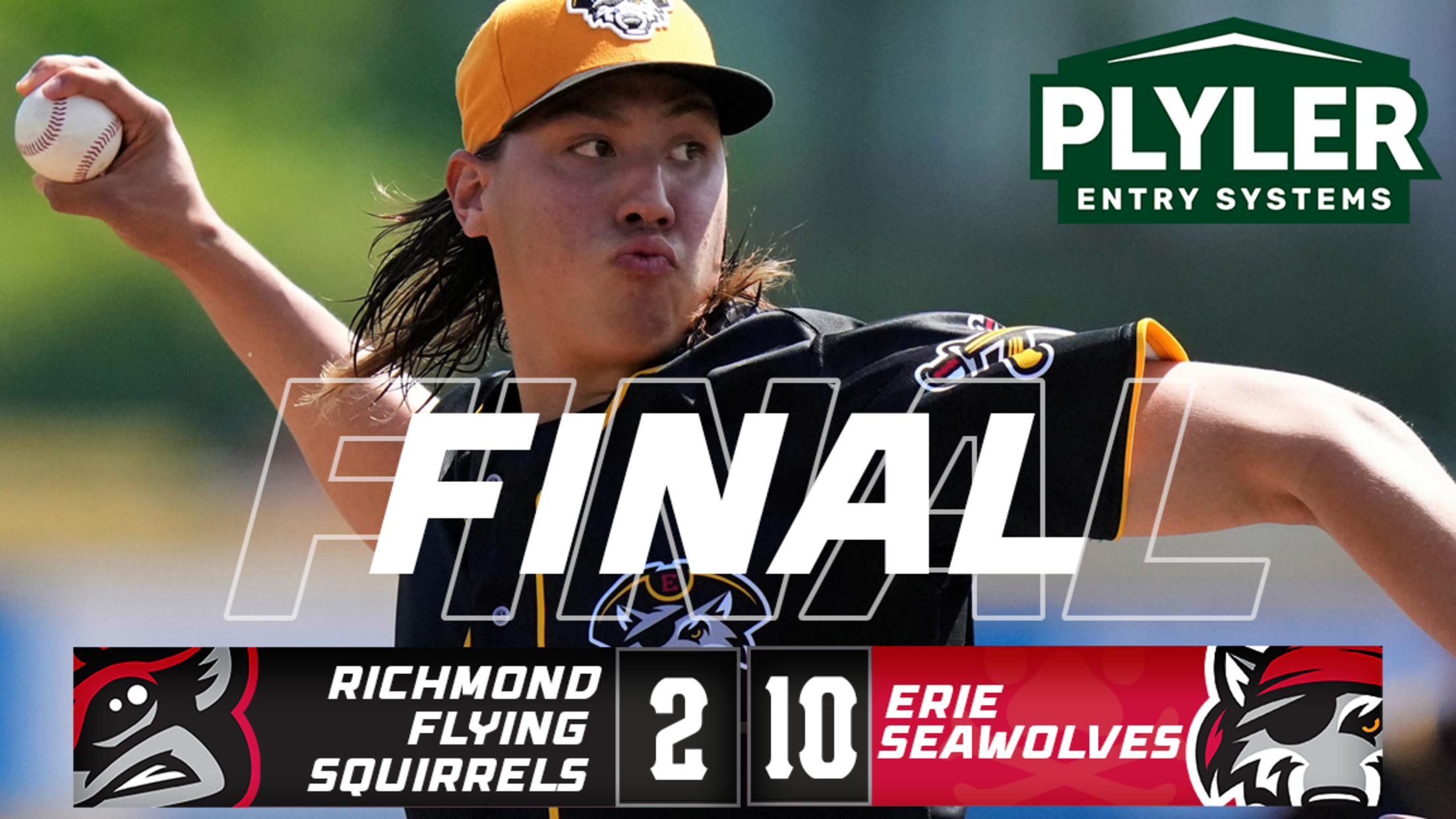 Wilmer Flores pitched well in his return from the Injured List in Erie's 10-2 win over Richmond. Flores returned to pitch for the first time since July 20. He allowed a pair of runs in the second inning on Hayden Cantrelle's two-out, two-run single. Richmond led 2-0 into the third.
What's On Tap - SeaWolves vs. Flying Squirrels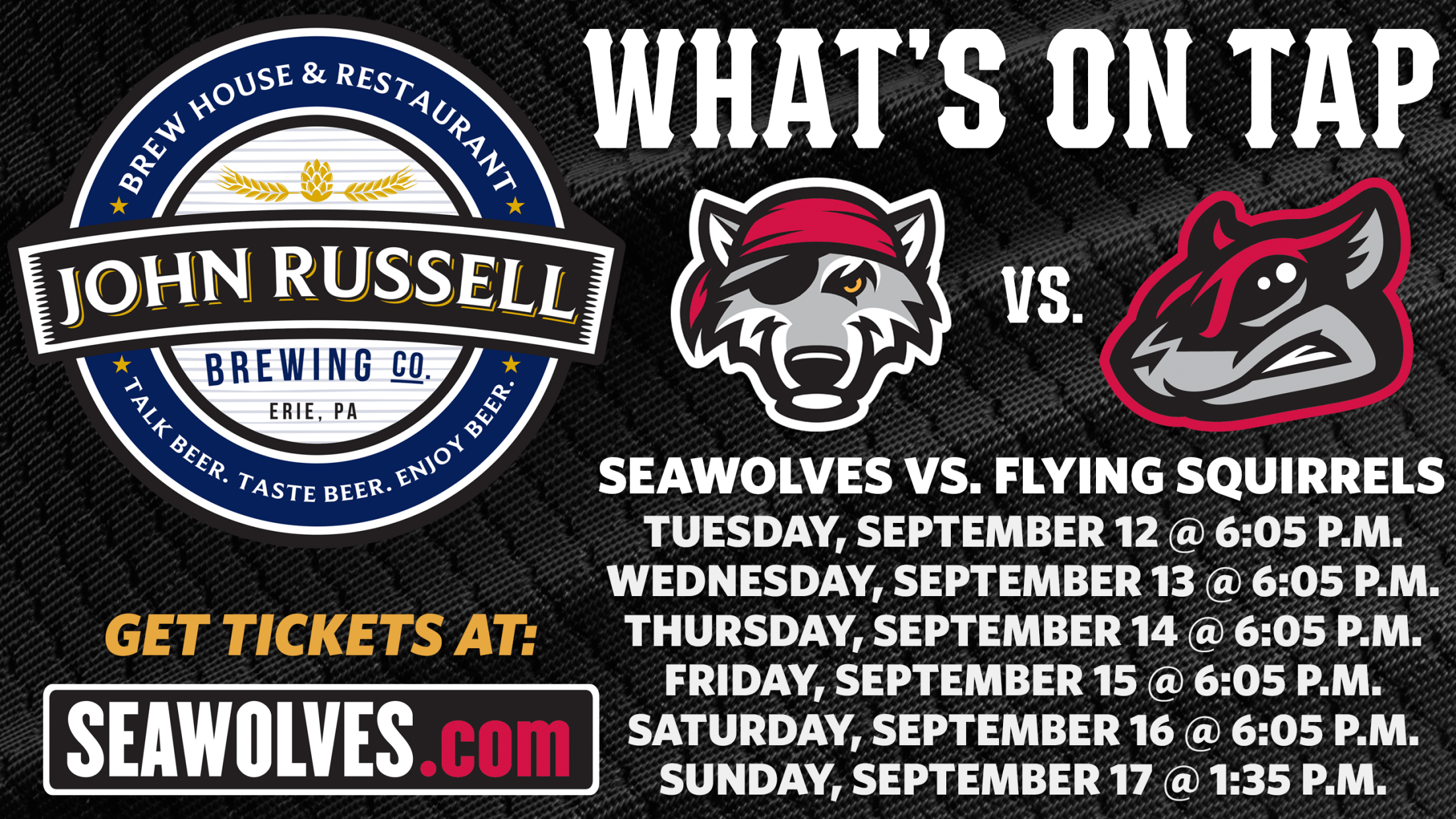 Tuesday, September 12 vs. Richmond Flying Squirrels (SF Giants) Gates Open: 5 p.m. | First Pitch: 6:05 p.m. Kids Cheer Free Night: All kids 12 and younger can receive a FREE ticket to the game with the purchase of a regularly priced adult ticket at the UPMC Park Ticket Office.
SeaWolves Announce Fan Appreciation Week Details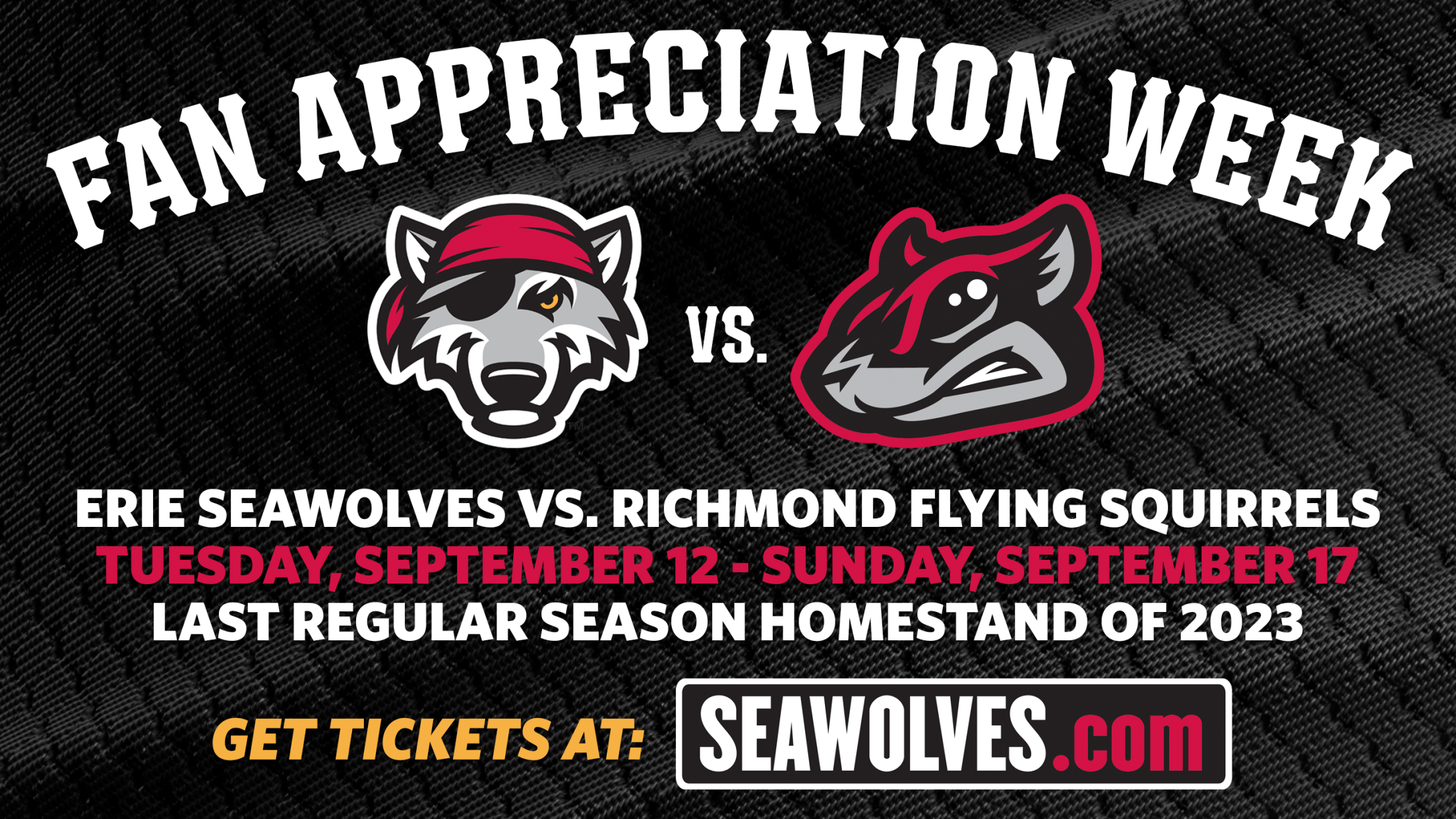 The SeaWolves announced today that the final homestand of the 2023 season is Fan Appreciation Week with an expanded slate of promotions. The SeaWolves host the Richmond Flying Squirrels (SF Giants) from September 12-17 at UPMC Park. Fans are reminded that the final homestand of the season is the last
Erie Drops Finale Despite Homers from Cabrera and Allen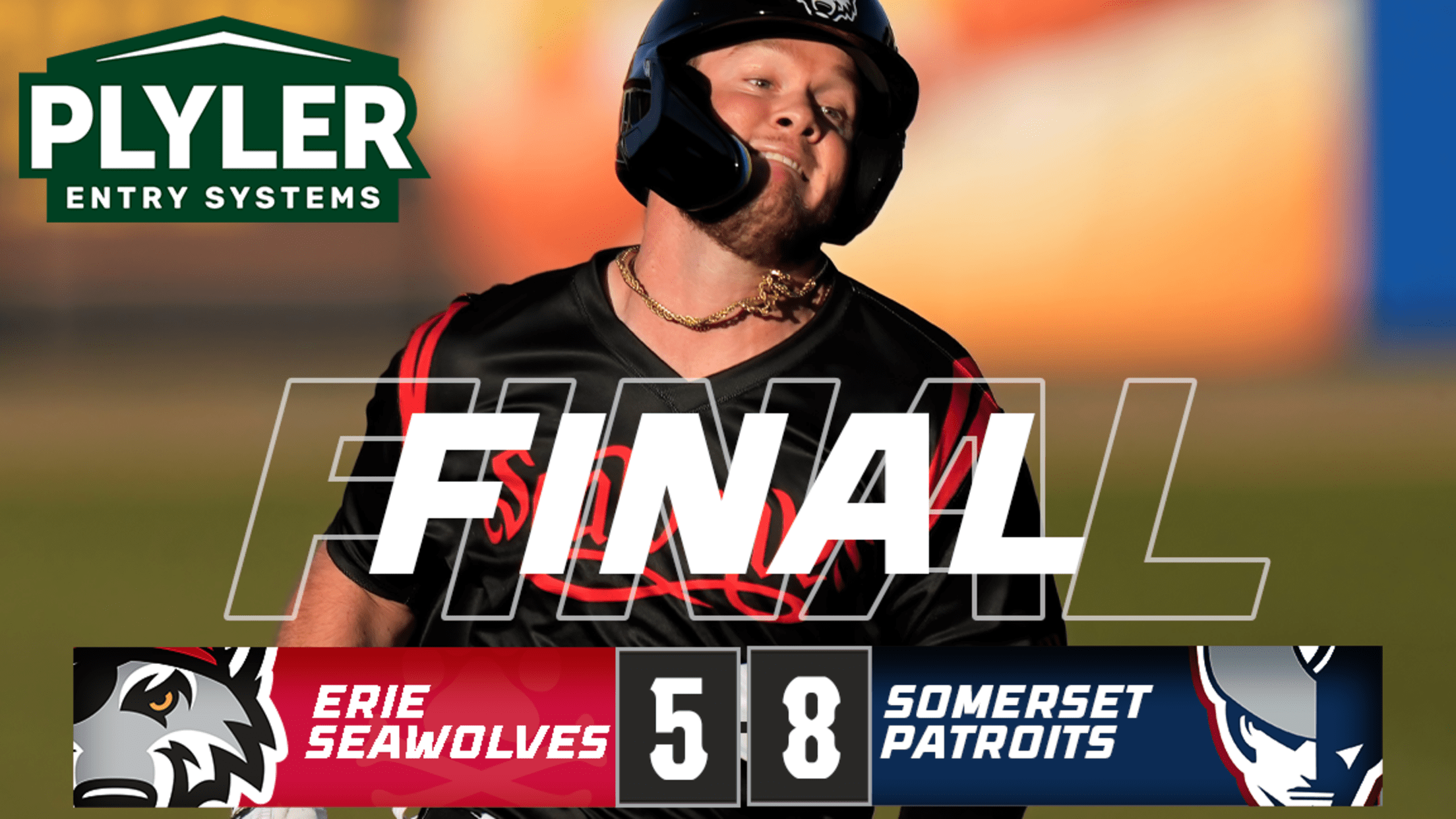 Erie could not erase a large early deficit and fell to Somerset on Sunday, 8-5. Somerset jumped in front with six runs in the third inning against Austin Bergner. T.J. Rumfield scored Trey Sweeney on a double to make it 1-0. Later, Mickey Gasper blasted a three-run home run. Jeisson
Cabrera Drives Home Three in Erie Win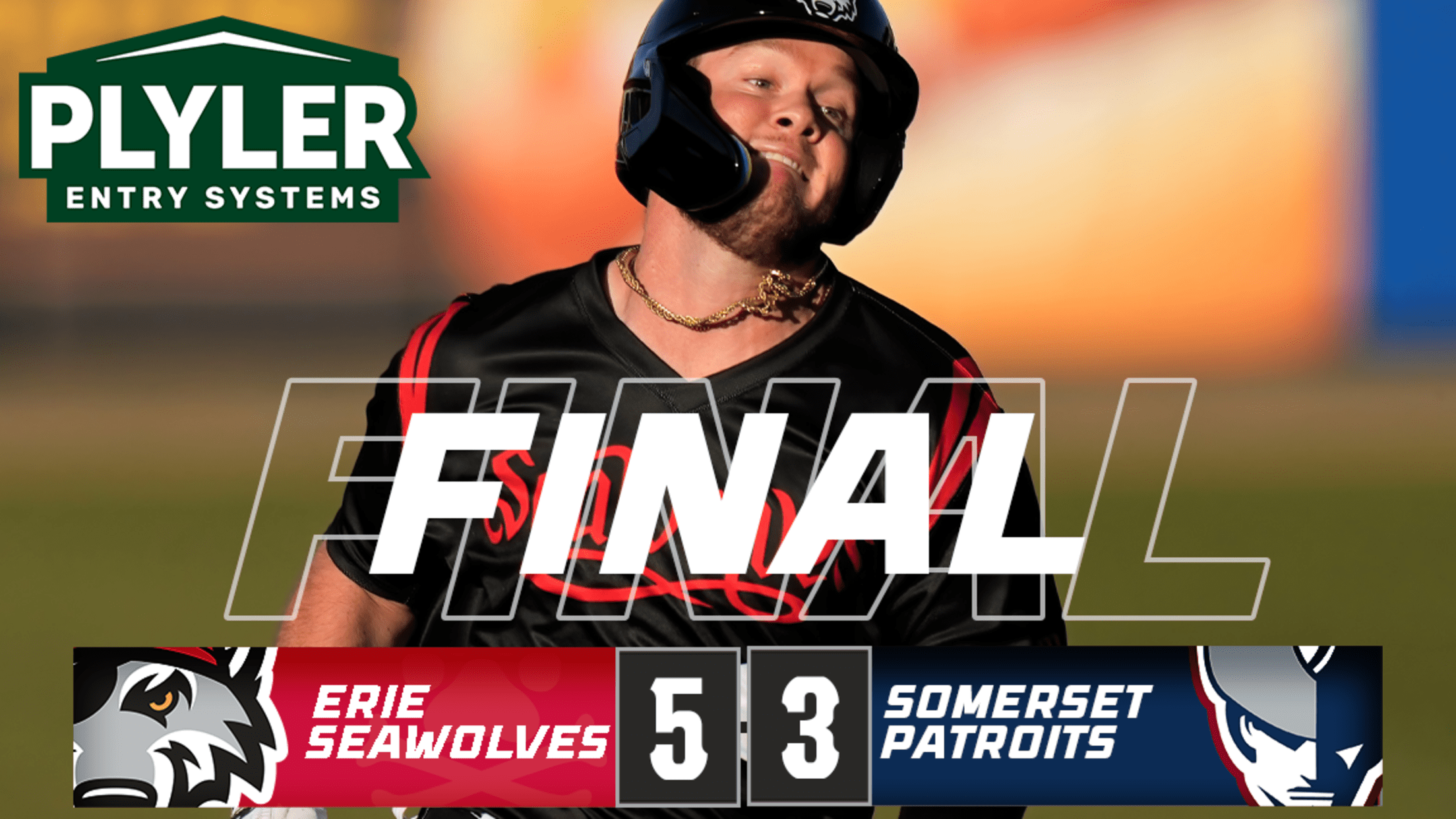 The SeaWolves pieced together a 5-3 win over Somerset on Saturday. Erie fell behind in the first inning. Michael Bienlien opened for Erie and allowed a single and a walk in the first inning. Somerset scored first on a wild pitch to lead 1-0. In the fourth, the SeaWolves broke
Somerset Comes From Behind Late to Win in Extras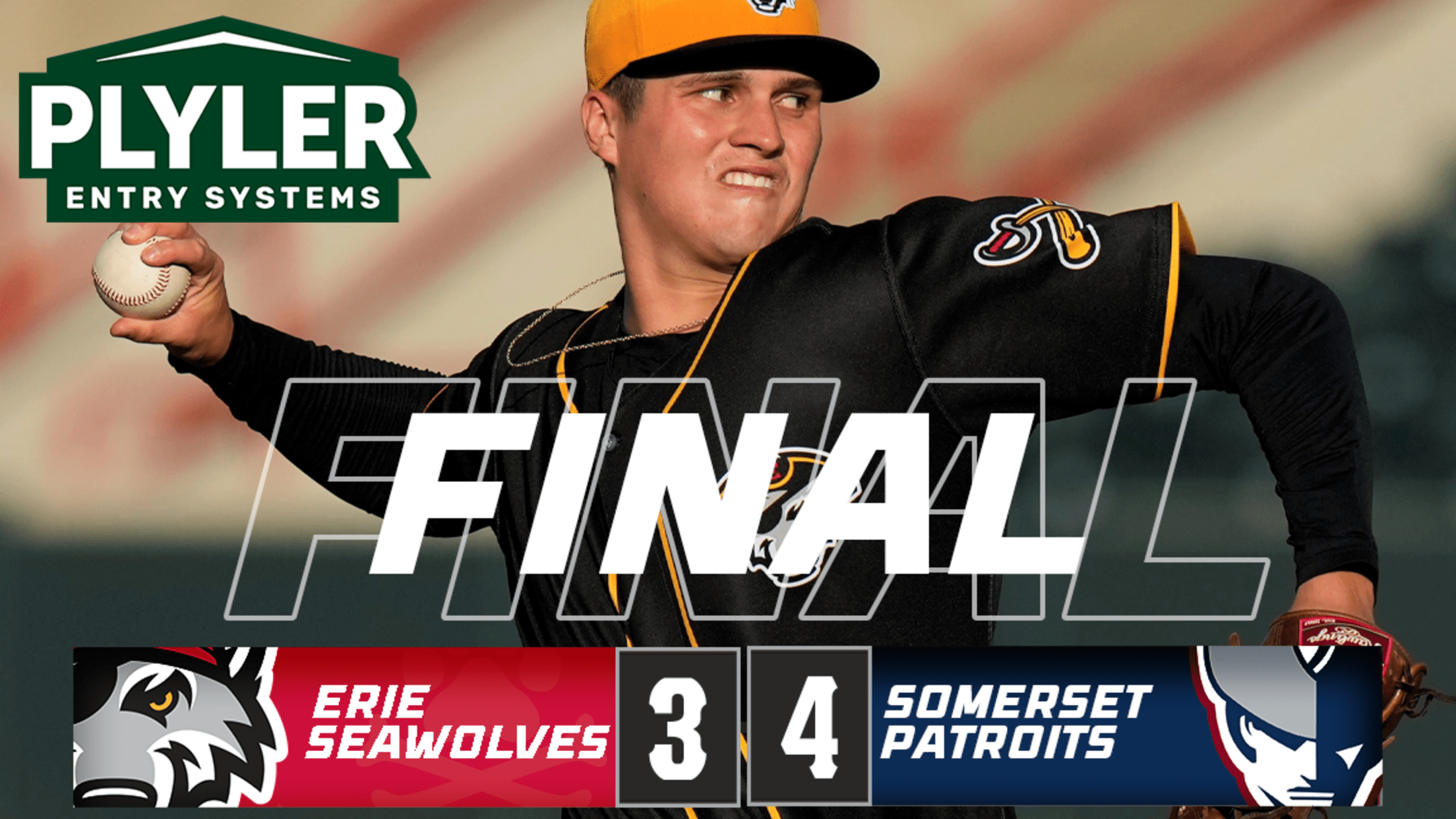 The SeaWolves blew a late lead and fell in 11 innings to Somerset, 4-3. Somerset broke through first in the second against Ty Madden when Mickey Gaspar hit a solo home run to make it 1-0. Erie came from behind with two out in the fifth on a two-run home
Three Straight Homers Provide Power in Erie Win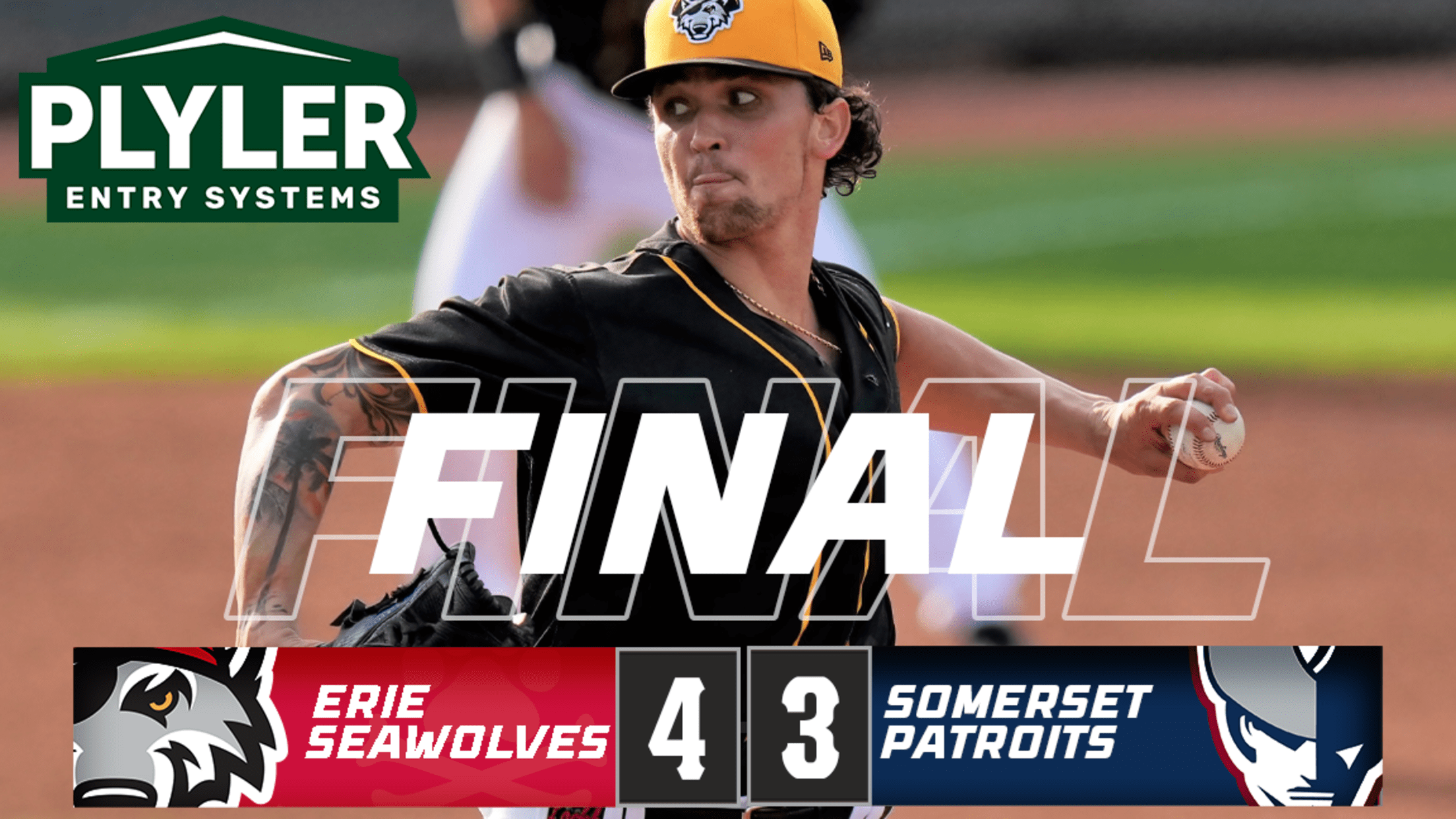 Erie held on for a one-run win over Somerset, 4-3. The SeaWolves jumped to a lead in the third inning against Somerset starter Matt Sauer. Ben Malgeri, Luis Santana, and Jace Jung hit consecutive solo home runs to give the SeaWolves a 3-0 lead. It was the first time Erie
Jung Hits Two Clutch Homers as Erie Falls in Extras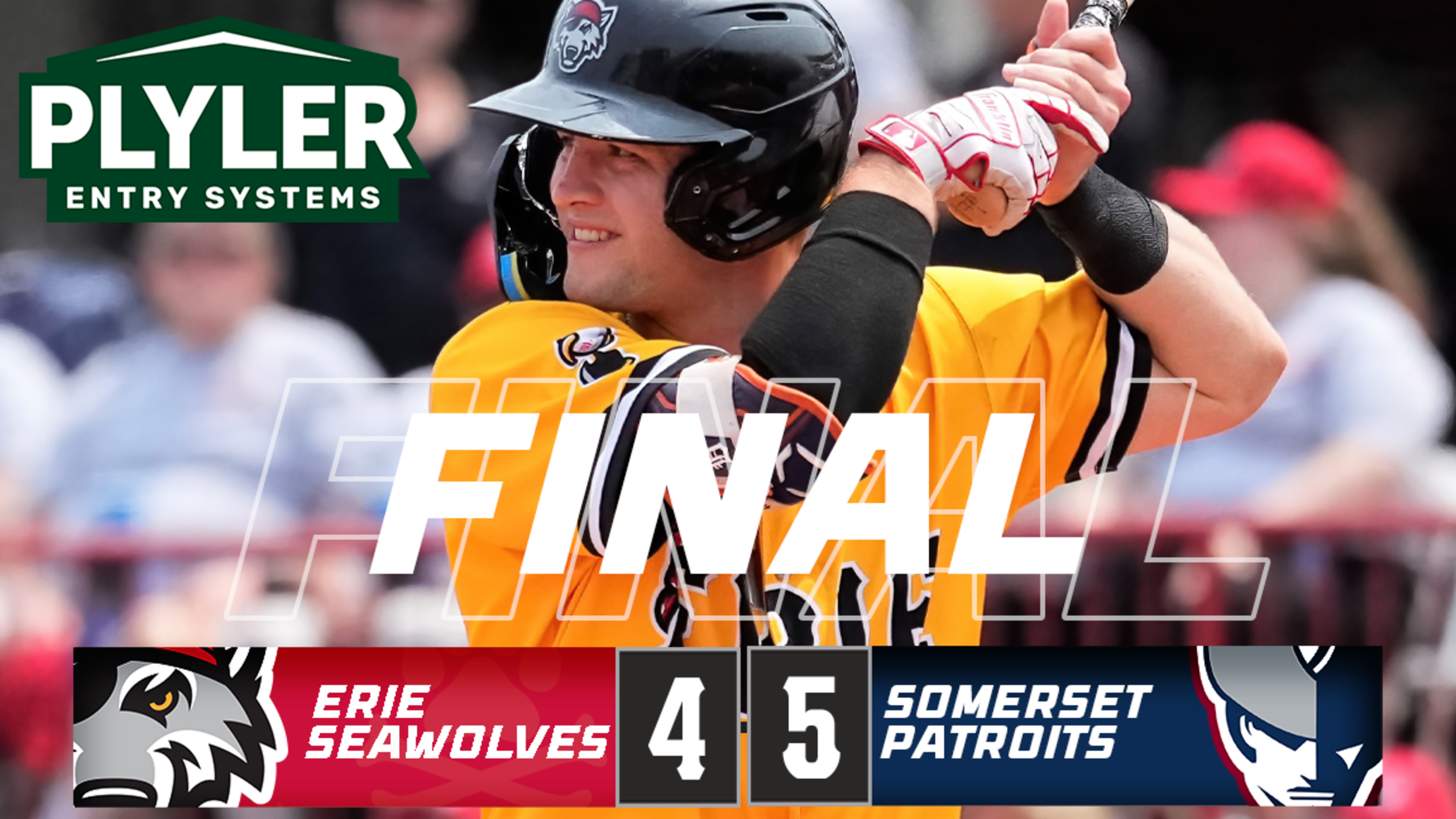 Erie fell in extras to Somerset, 5-4, despite heroics from Jace Jung. Justice Bigbie started the scoring against Somerset starter Drew Thorpe with a one-out, solo home run in the first inning. Brant Hurter surrendered the lead by allowing a pair of unearned runs in the second. Spencer Jones led
2023 SeaWolves Playoff Tickets on Sale Now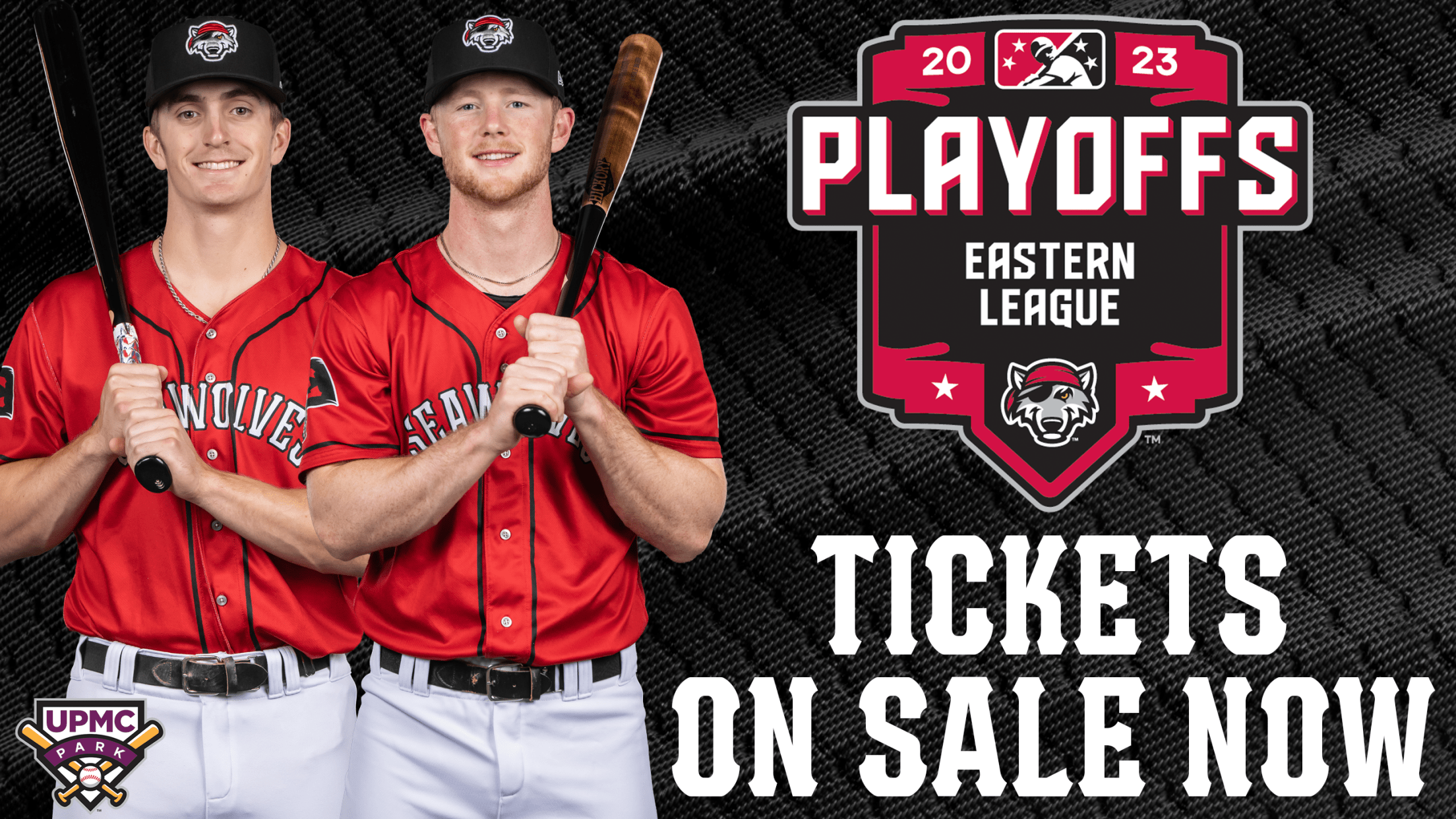 CLICK HERE FOR SINGLE-GAME PLAYOFF TICKETS AND PLAYOFF PACKAGE INFO The Erie SeaWolves, Double-A Affiliate of the Detroit Tigers, announced today that individual tickets for all potential 2023 Eastern League Playoff games at UPMC Park are on sale now. The first half champion SeaWolves will have home field advantage in
Pair of Clutch Blasts Push Erie Past Somerset in Extras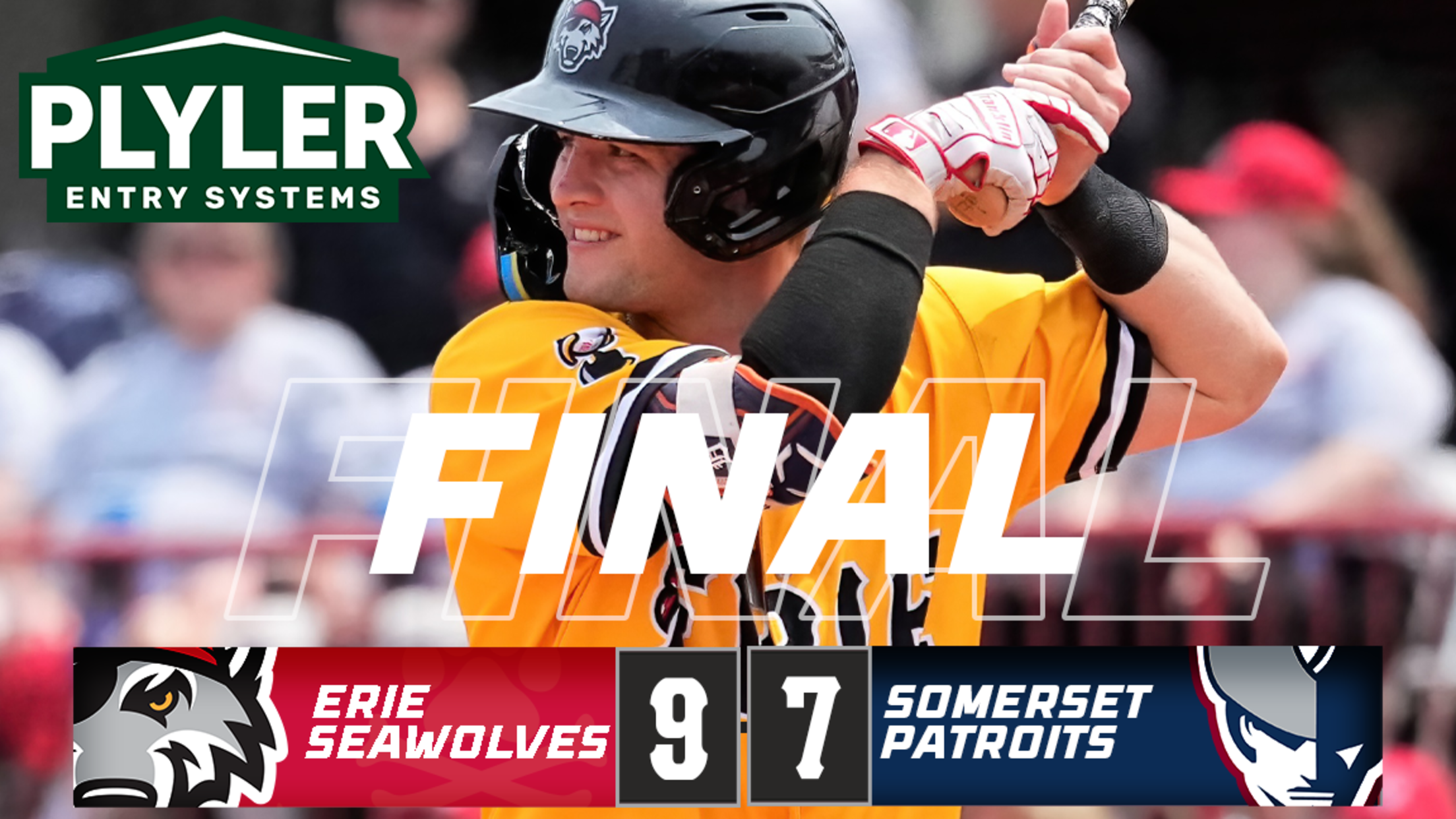 The SeaWolves came from behind to defeat Somerset in extras, 9-7. Erie jumped out to an early lead against Richard Fitts with a pair of runs in the second. Corey Joyce and Julio Rodriguez had two-out RBI singles. Jace Jung added a pair in the third inning on a two-run
Serretti's Slam Powers Erie to Series Win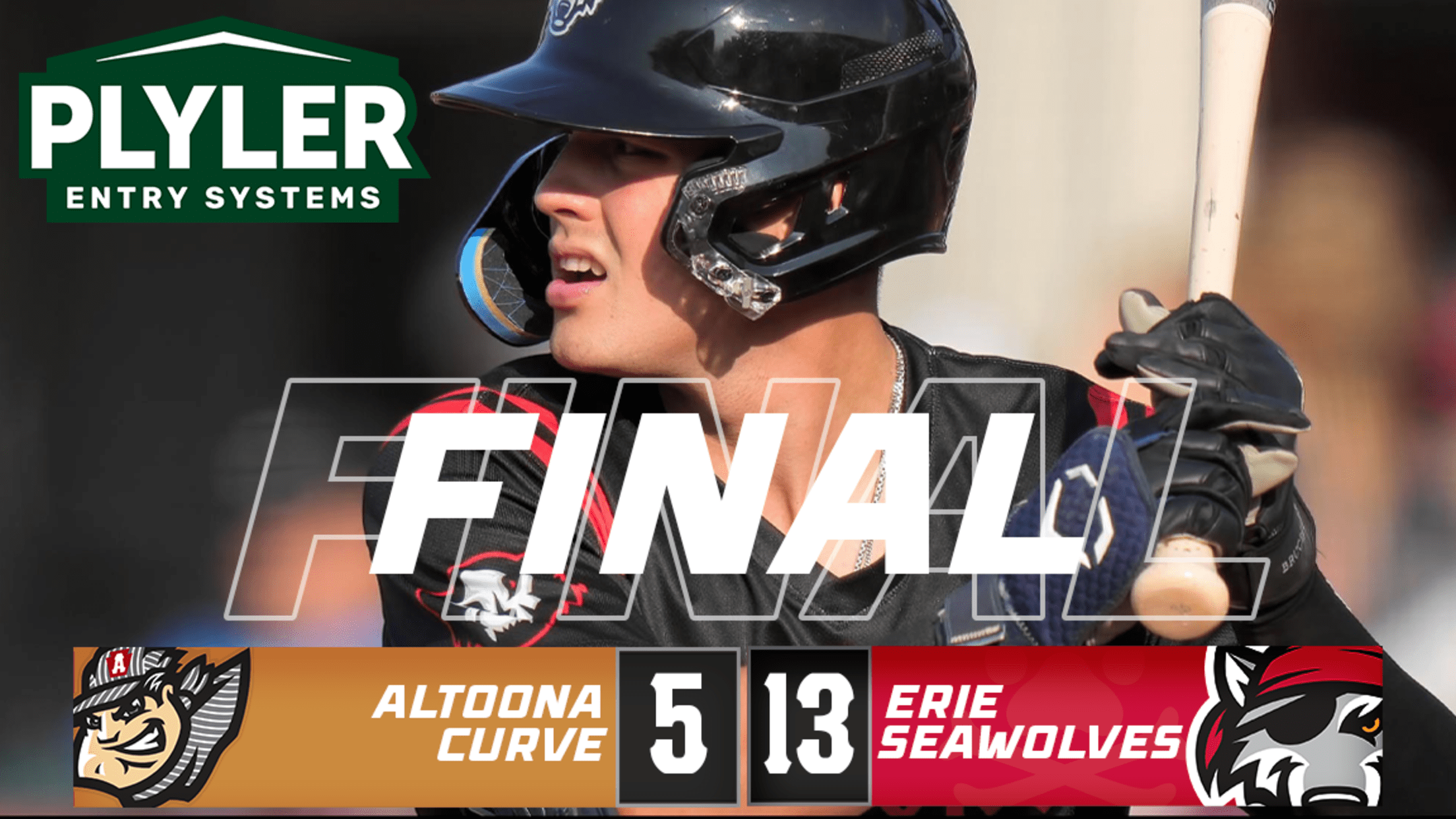 Erie brought the bats out to take the series from Altoona in a 13-5 win on Sunday. The SeaWolves put up six on Aaron Shortridge in the first inning. With two on, Chris Meyers plated the first run of the game on a groundout. After Erie loaded the bases with
Wild Pitch Helps Erie Walk Off Altoona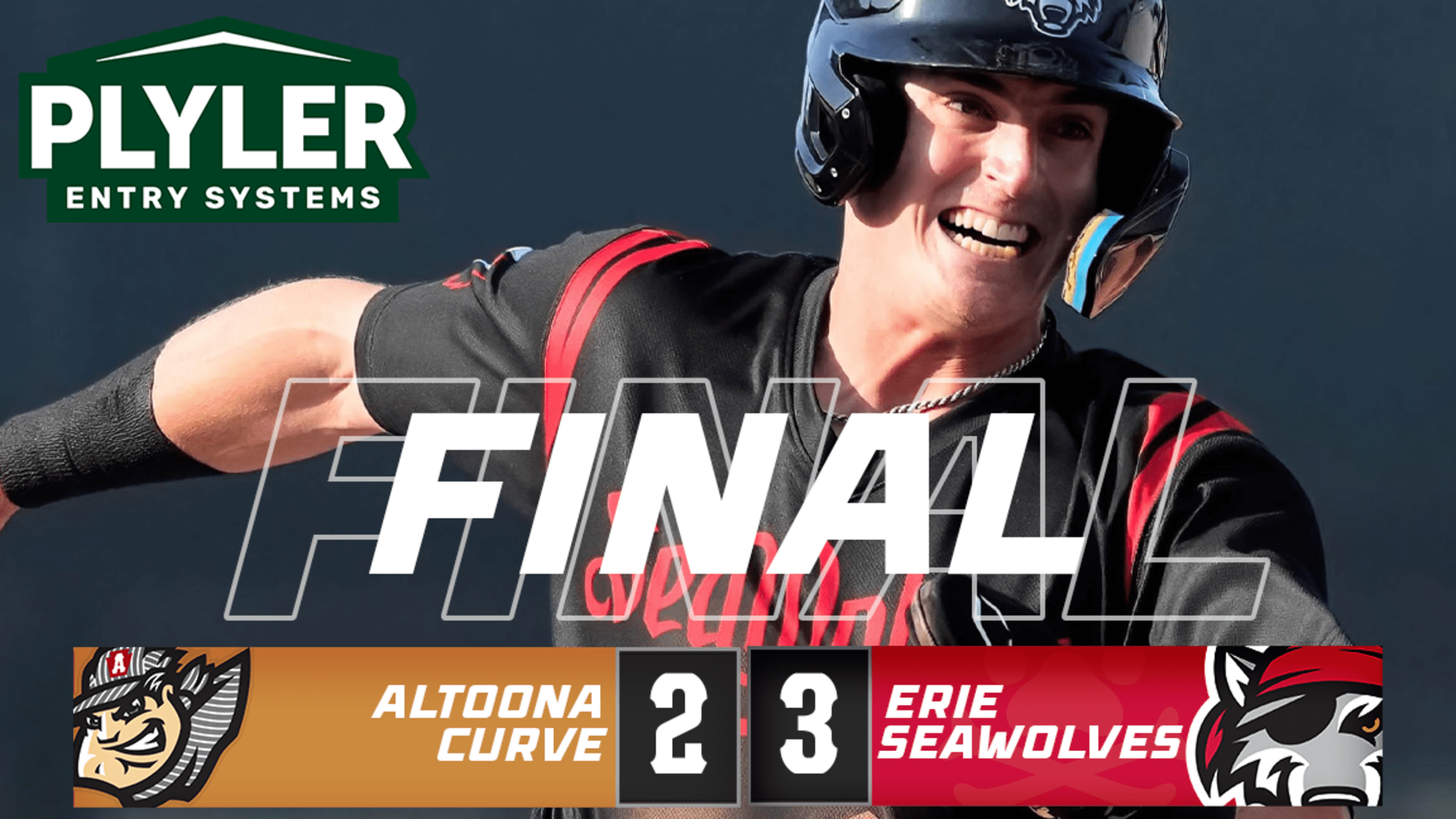 The SeaWolves walked off Altoona in 10 innings with a 3-2 win on Saturday. Erie struck for a pair of runs against Tyler Samaniego in the second inning. With two on, Ben Malgeri lined an RBI double to open the scoring. Danny Serretti plated another with a sacrifice fly to
Bigbie Notches Four Hits in Erie's Loss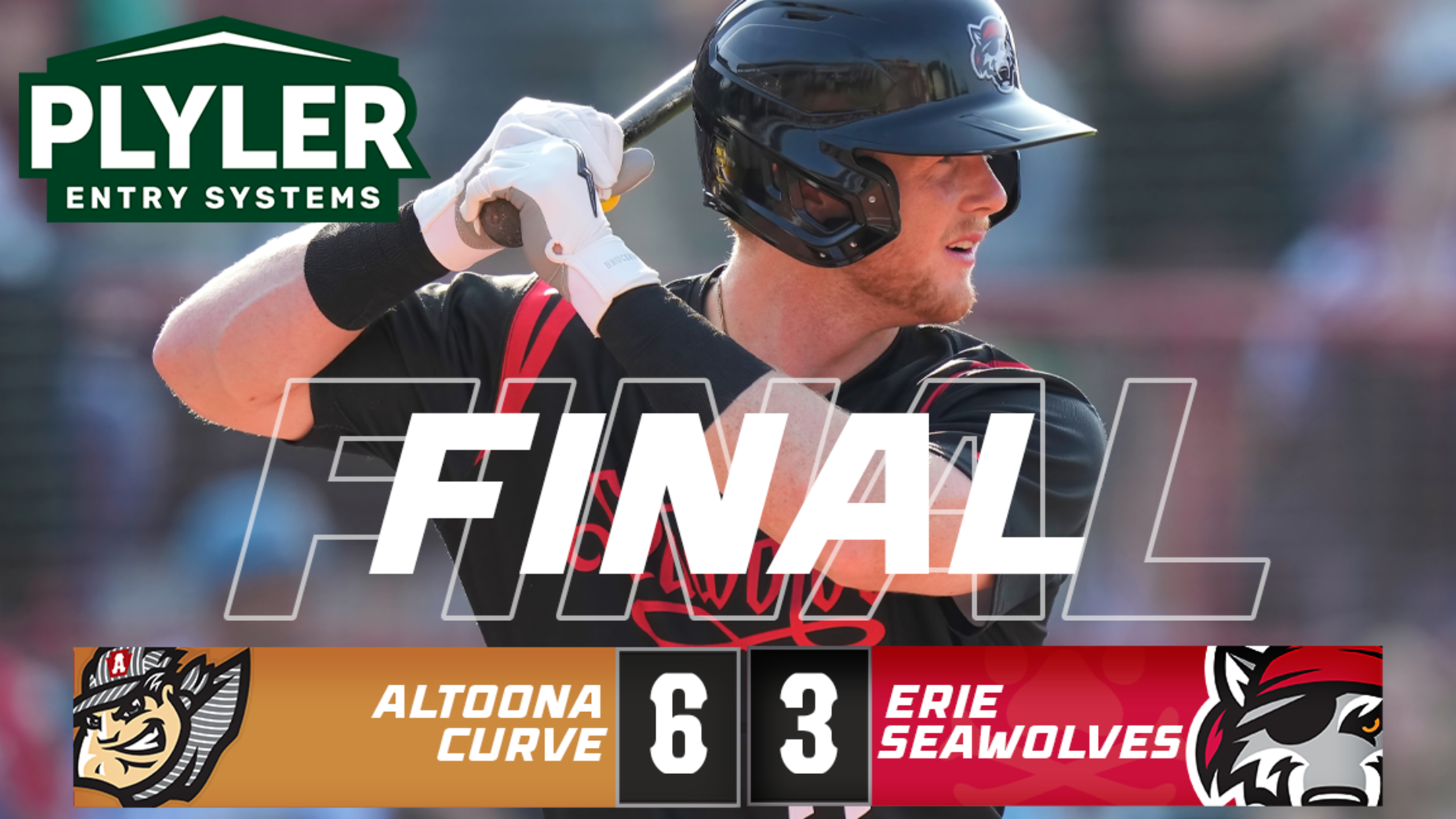 Erie's bullpen faltered on Friday as the SeaWolves fell to Altoona 6-3. Tyler Mattison opened for Erie and tossed a scoreless inning in the first. Austin Bergner followed him with two perfect frames out of the bullpen. Jake Higginbotham followed with two scoreless as well. Paul Skenes made his second
Santana's Clutch Homer Powers Erie Past Altoona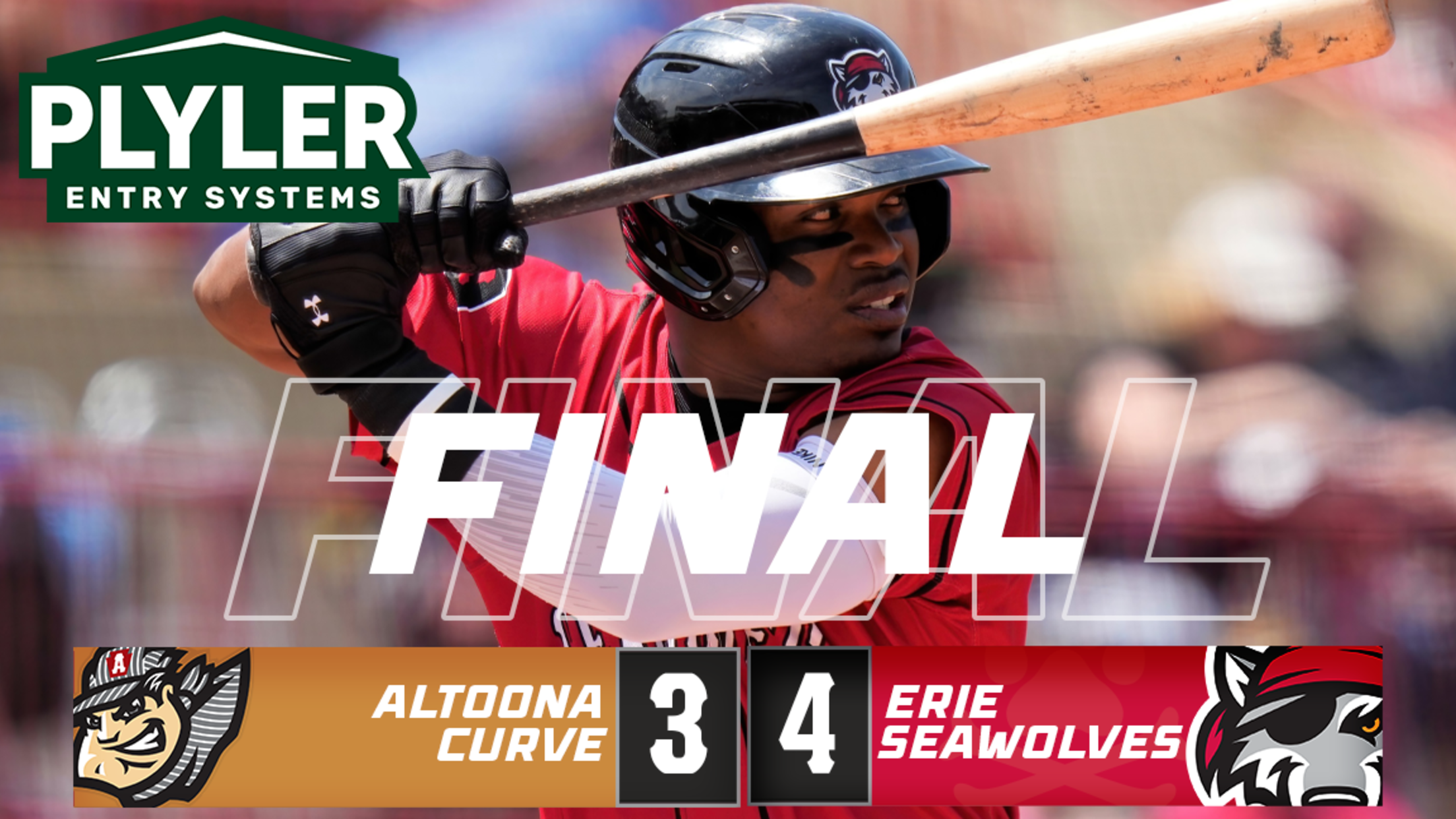 Late heroics from Luis Santana and Blake Holub secured a 4-3 win for Erie over Altoona. Erie jumped out to a 1-0 lead in the third inning on consecutive two-out doubles from Justice Bigbie and Jace Jung. Jung hit his RBI double off left-hander Anthony Solometo. In the fourth, the
Erie Draws Eight Walks in Big Win Over Altoona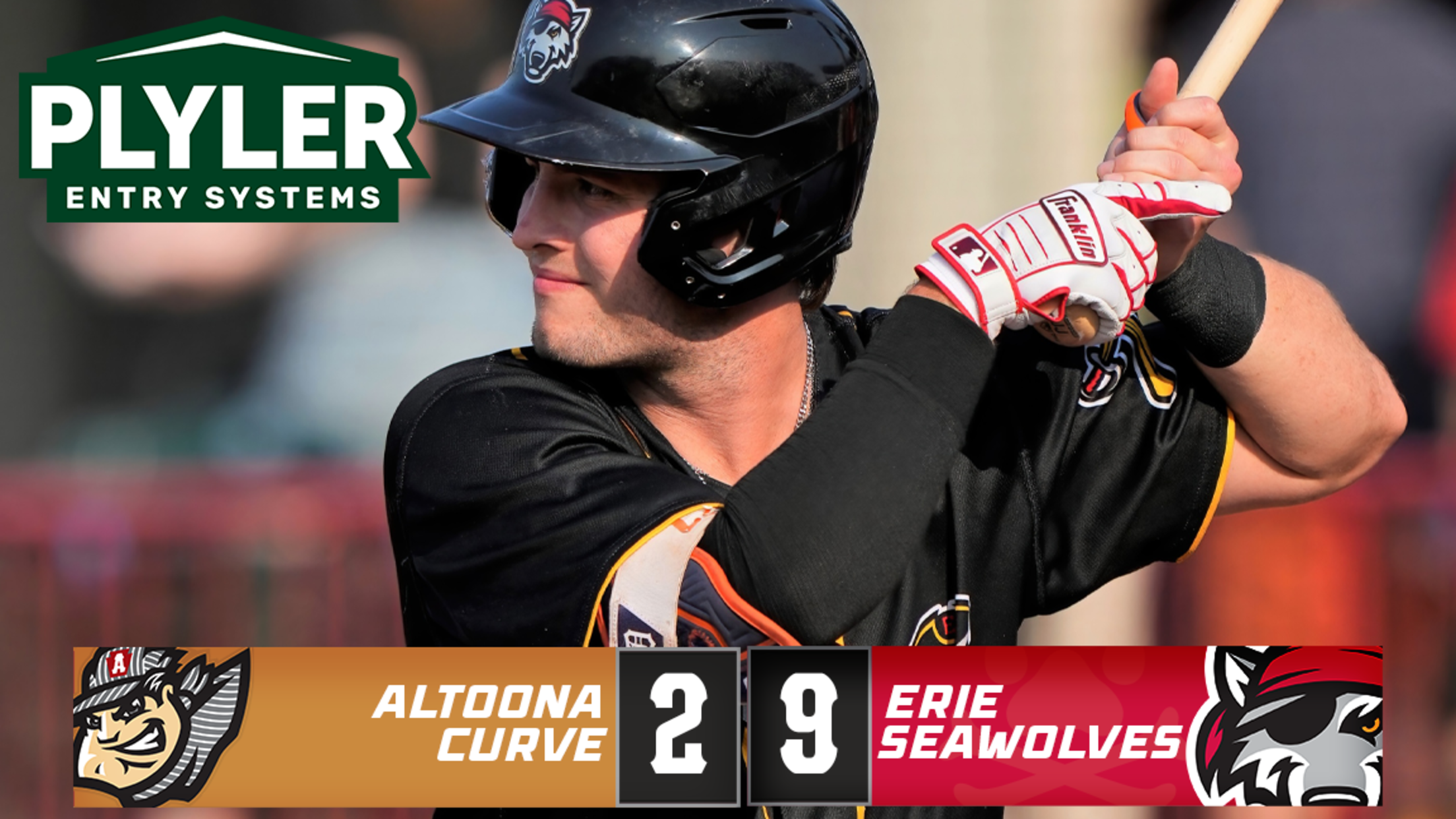 The SeaWolves capitalized on 11 hits and eight Altoona walks to defeat the Curve 9-2 on Wednesday. Trei Cruz opened the first inning with a solo home run against Jackson Wolf to give Erie an instant 1-0 lead. In the second, Erie loaded the bases with one out. Jace Jung
Erie Rallies Late to Split Series with Bowie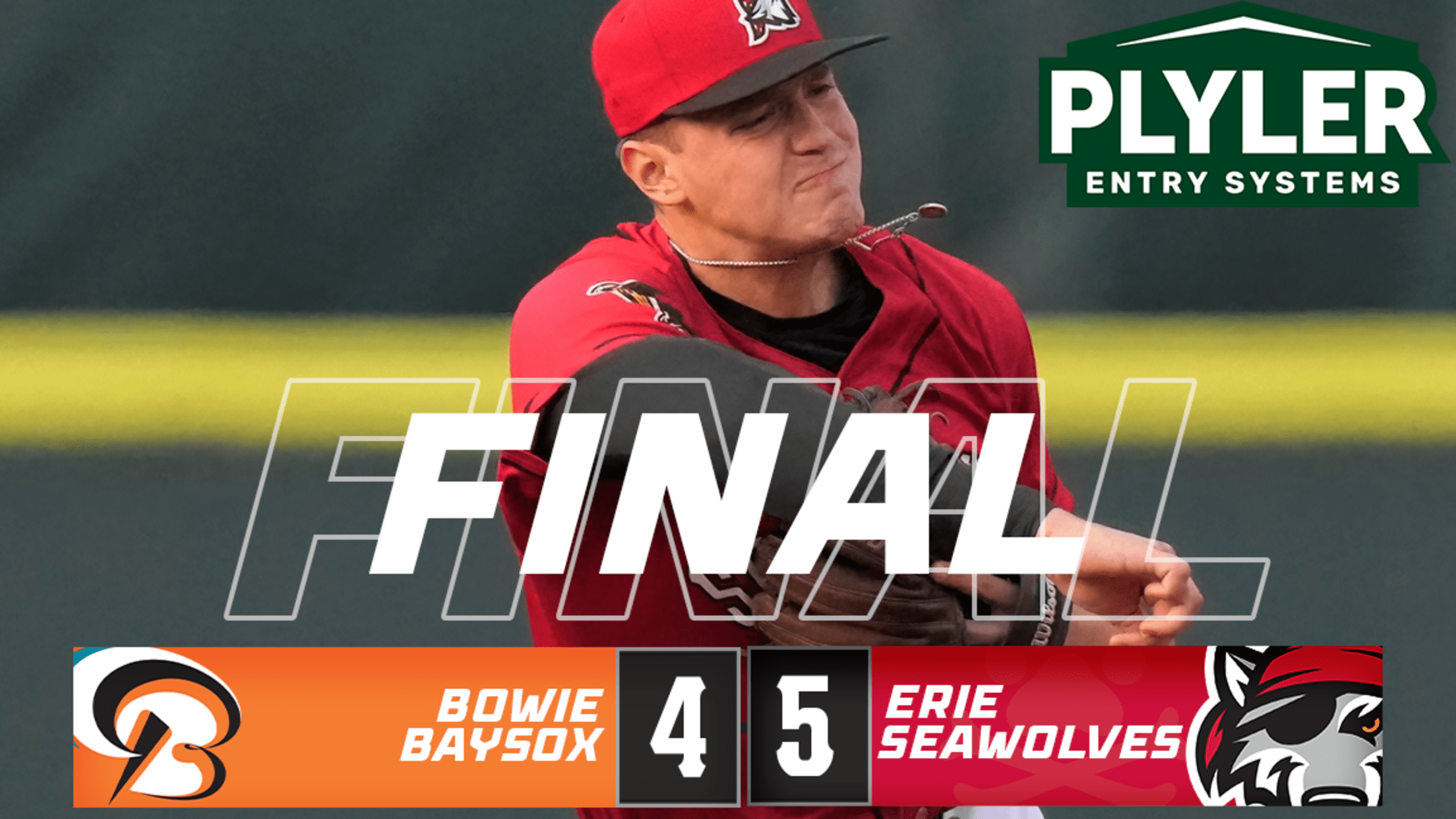 Erie rallied late to beat Bowie 5-4 on Sunday and earn a series split. Ty Madden pitched for Erie and began his day with four scoreless innings. He struck out eight over those first four innings without allowing a hit. Billy Cook opened the fifth inning against him with a
Erie Suffers Second Shutout Loss of the Series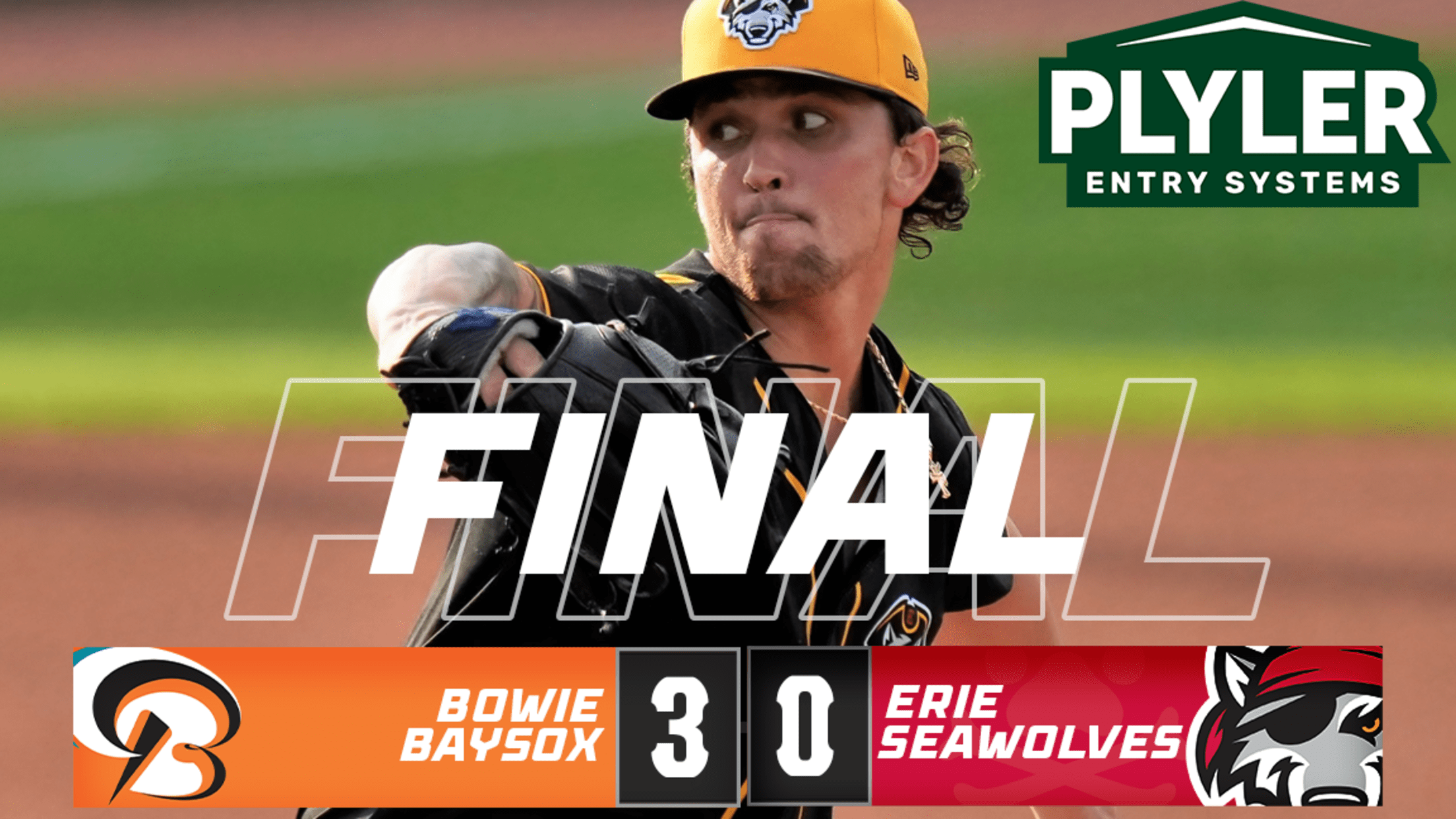 The SeaWolves were shut out for the second time in the series in a 3-0 loss to Bowie. Bowie got off to an instant lead in the first inning against Lael Lockhart. Dylan Beavers opened the game with a hustle double. Jackson Holliday followed with a double of his own
What's On Tap - Erie SeaWolves vs. Altoona Curve
Tuesday, August 29 vs. Altoona Curve (Pittsburgh Pirates) Gates Open: 5 p.m. | First Pitch: 6:05 p.m. The SeaWolves open a six-game series against their rivals, the Altoona Curve, Double-A Affiliate of the Pittsburgh Pirates. Kids Run the Bases After the Game All kids ages 12 & younger get to