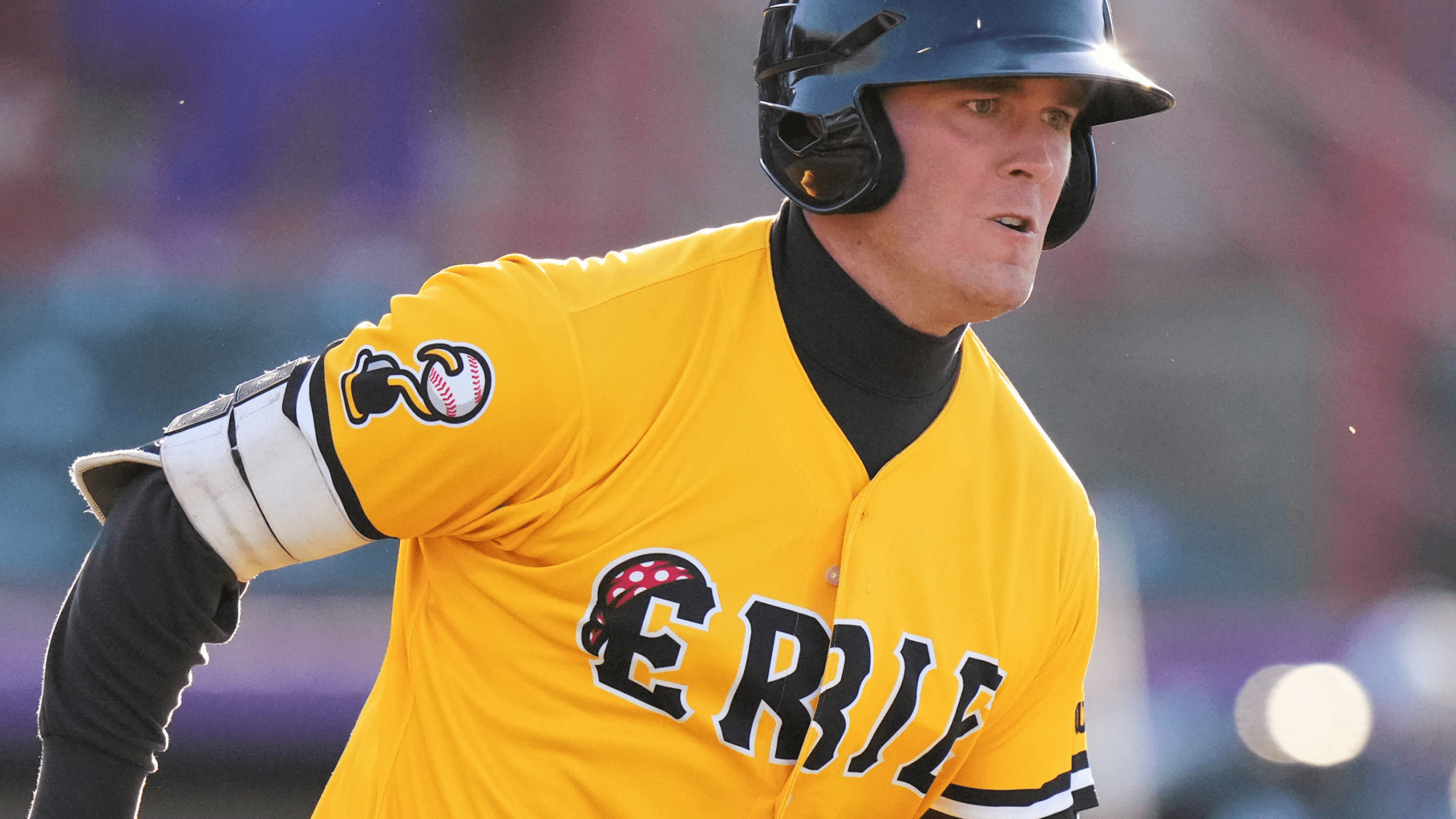 (Mike Godlewski Photograpy)
The SeaWolves offense struggled to put up hits on Tuesday night at Canal Park as they were shut out by the Akron RubberDucks 2-0. Parker Meadows led off the game with a walk against RubberDucks starter Xzavion Curry. He stole second and was stranded on third base. Curry would go
The SeaWolves offense struggled to put up hits on Tuesday night at Canal Park as they were shut out by the Akron RubberDucks 2-0.
Parker Meadows led off the game with a walk against RubberDucks starter Xzavion Curry. He stole second and was stranded on third base. Curry would go on to retire the next 10 batters before Erie came up with its first hit in the fourth.
Erie starter Adam Wolf battled out of a bases loaded jam in the first inning and retired the side in order in the second before running into issues in the third. Jose Tena led off with a single while Ike Freeman and George Valera each walked loading the bases. Will Brennan grounded out, scoring Tena for a 1-0 lead. The Ducks reloaded the bases but Wolf induced a 1-2-3 double play to get out of the inning.
Akron added a run in the bottom of the fourth against Erie reliever Chance Kirby. Johnathan Engelmann walked and Chris Roller singled to start the inning. Daniel Schneemann sacrificed the runners into scoring position. Tena lifted a sacrifice fly to left, scoring Engelmann for a 2-0 lead. It would be the last run score in the game.
Erie had the tying run on base in the eighth inning and at the plate in the ninth inning but the Ducks bullpen held strong, keeping the 'Wolves off the scoreboard.
Curry (1-1) earned the win for Akron tossing a season-high six scoreless innings. He allowed two hits with two walks and five strikeouts.
Wolf (3-1) had his three-game winning streak snapped. He allowed a run on three hits with four walks and three strikeouts in three innings.
Nic Enright allowed a hit in the ninth to bring the tying run to the plate with one out but he retired both Luis Carpio and Gage Workman to end the game, earning his fourth save.