Perez's Blast Caps Erie's Comeback Win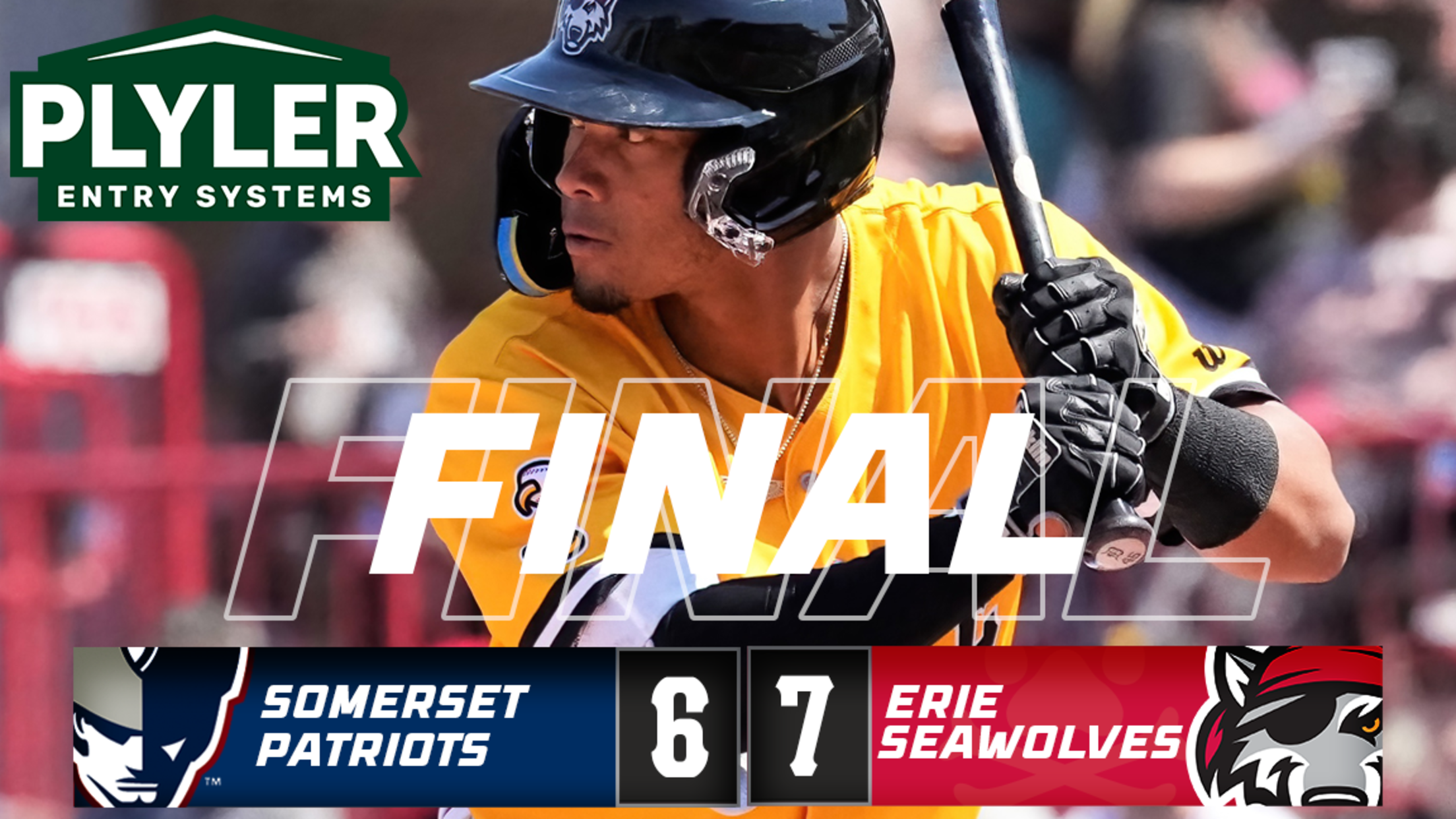 (Mike Godlewski/MiLB.com)
The SeaWolves erased a late 5-0 deficit in a 7-6 win over Somerset. Brant Hurter started for the SeaWolves and allowed a run on four hits with six strikeouts and two walks in five innings. Somerset plated a first inning run against Hurter on Caleb Durbin's two-out single. Somerset starter
The SeaWolves erased a late 5-0 deficit in a 7-6 win over Somerset.
Brant Hurter started for the SeaWolves and allowed a run on four hits with six strikeouts and two walks in five innings. Somerset plated a first inning run against Hurter on Caleb Durbin's two-out single.
Somerset starter Clayton Beeter tossed five one-hit innings with three walks and six strikeouts. Erie's best scoring chance against him came in the fourth inning. Trei Cruz singled ahead of walks to Colt Keith and Wenceel Perez to load the bases with none out. Dillon Dingler hit a shallow fly ball to left field and Cruz was thrown out at home trying to tag and score.
Somerset expanded their lead in the sixth against Erie reliever Dario Gardea. After Tyler Hardman's leadoff triple, Durbin singled him home. Later in the frame with two on and two out, Eric Wagaman blasted a three-run homer to extend the lead to 5-0.
In the bottom half, Erie again loaded the bases with none out after Cruz and Keith had singles and Perez walked. This time, Dingler doubled home a pair of runs. Perez would later score on a two-out wild pitch to give Erie a three-run frame.
Right-hander Tim Naughton allowed a tack-on run in the seventh. Everson Pereira walked to lead off, stole second base, and got to third on a wild pitch. A ground ball scored him.
In the bottom half, Ben Malgeri led off with a walk. He advanced to second on a wild pitch and to third on a balk. Cruz plated him on his third hit of the game. Keith followed with a sharp, opposite-field double to score Cruz. Perez followed with his first home run since April 18th, a two-run shot, to give Erie their first lead of the game.
Adam Wolf worked two perfect frames to pick up his first save of the season. Naughton (1-0) got the win in relief. Justin Wilson (0-1) surrendered all four seventh inning runs and took the loss.
The series continues at 6:35 p.m. on Friday as Keider Montero opposes Gray Fenter.