SeaWolves Announce First Wave of 2023 Promotions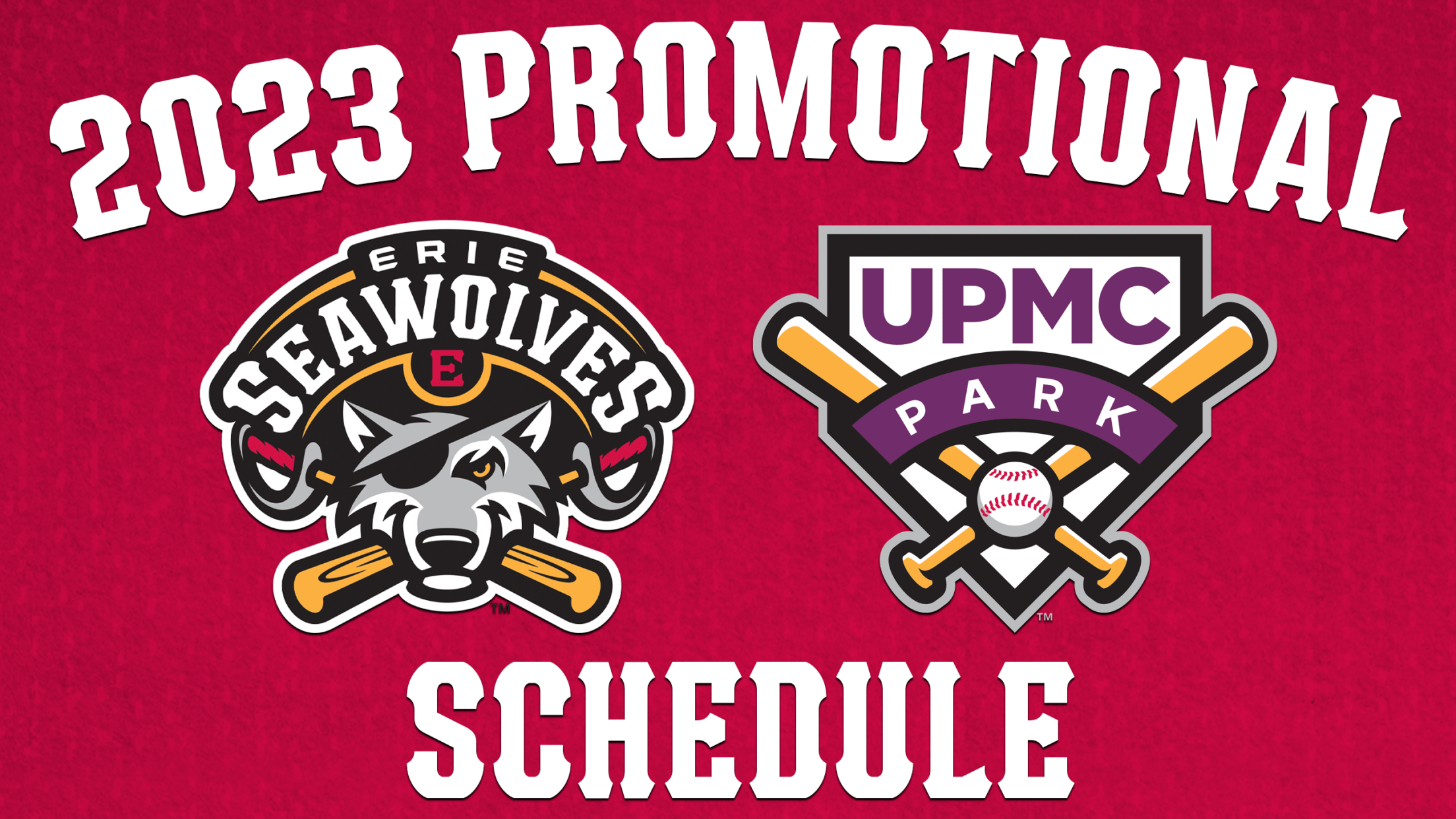 CLICK HERE FOR A PRINTABLE LIST BY DATE OF THE 2023 PROMOTIONAL CALENDAR The SeaWolves have released the first wave of the team's 2023 promotional calendar. 2023 Opening Night is Tuesday, April 11 against the Altoona Curve (Pittsburgh Pirates) at 6:05 p.m. On Opening Night, the SeaWolves will raise their
CLICK HERE FOR A PRINTABLE LIST BY DATE OF THE 2023 PROMOTIONAL CALENDAR
The SeaWolves have released the first wave of the team's 2023 promotional calendar. 2023 Opening Night is Tuesday, April 11 against the Altoona Curve (Pittsburgh Pirates) at 6:05 p.m. On Opening Night, the SeaWolves will raise their 2022 Southwest Division Champions banner and fans will receive a 2023 magnet schedule upon exit thanks to Crime Victim Center.
FIREWORKS
Due to popular demand, this season's slate has been increased to 13 fireworks nights, including three shows during the Independence Day homestand (June 30, July 2-3). Additionally, fans can participate in the SeaWolves All-American BBQ Picnic on July 3 including all-you-can-eat BBQ chicken breast, BBQ pulled pork, cheeseburgers, Stouffer's Mac & Cheese, potato salad, Bush's baked beans, cupcakes and Pepsi fountain drinks.
GIVEAWAYS
The SeaWolves will celebrate their 2022 Southwest Division Championship with a special Division Champs flag giveaway on Saturday, April 29 for the first 1,000 fans.
The first 1,000 fans on Saturday, June 10 will receive a Beach Bag Cooler Giveaway thanks to UPMC Hamot.
Get into the patriotic spirit on Saturday, July 1 as the first 1,000 fans will receive a SeaWolves Patriotic Jersey featuring the Uncle Sam Wolf logo thanks to VNET Fiber.
Christmas in July returns on Saturday, July 15 as the Erie SnowWolves take on Hartford. The first 1,000 fans will receive a SnowWolves winter cap thanks to Ariens.
On Saturday, July 29, the first 1,000 fans will receive a short-sleeve hoodie, while on September 16, the first 1,000 will receive a lightweight, long-sleeve hooded pullover.
A pair of bobblehead giveaways are slated for Saturday, August 4 and Saturday, August 26. August 4 will feature an Erie-theme while August 26 features a former SeaWolves star.
The first 1,000 fans on Saturday, September 2 will receive a Camo Rally Towel on Military Appreciation Night.
COMMUNITY INITIATIVES
The SeaWolves continue to partner with area businesses to support community initiatives. Local school students will learn during Education Days presented by UPMC Health Plan with special 11:05 a.m. start times on May 10 and May 24.
On six dates, the SeaWolves will donate a portion of ticket sales to parent-teacher organizations associated with Erie-area K-12 schools. This series of School Spirit Days will take place on April 14, April 28, April 29, May 9, May 13 and June 6. School officials can learn more by emailing Laina Banic ([email protected]).
The SeaWolves and UPMC Health Plan will team up to host 'Strike Out Cancer Weekend' May 12-13. Players will don special cancer awareness jerseys that will be auctioned off with proceeds benefitting the Hillman Cancer Fund of the Hamot Health Foundation. On Friday, May 12, fans will be treated to post-game fireworks while on Saturday, May 13, the first 1,000 fans will receive a SeaWolves Strike Out Cancer replica jersey.
OTHER NOTABLE NIGHTS AND THEMES
The team will host Summer Kickoff Weekend on May 26-27 with prize giveaways including major concert tickets as we kick off Summer 2023.
August 4-5 will feature Erie Weekend where the team will wear jerseys and caps celebrating an Erie staple. Full details to be announced at a later date.
Star Wars Night returns on Friday, June 30. The team will wear special Star Wars jerseys that will be auctioned off to benefit the Miracle League of Erie County. Marvel's Defenders of the Diamond Night is on Friday, August 25. The team will wear special jerseys with the team's Marvel-created logo, and fans are encouraged to dress as their favorite Marvel Super Hero™.
Howl-O-Weekend was a huge hit in 2022 and is slated for return July 28-29 as the team celebrates with a spooky theme. The team will wear special Eerie uniforms with an on-field cap featuring the team's FrankenWolf logo.
Dog owners can bring their leashed pets to the games on two select Wednesday home games. This season, Bark at the Park nights will be held on June 7 and August 30.
The SeaWolves will once again participate in the season-long Copa de la Diversión program, playing four games as the Erie Piñatas on June 6, June 28, August 1 and August 22.
Howl at the Noon Midweek Matinee games return with special 12:35 p.m. start times to accommodate local businesses, schools, summer camps and senior groups. Howl at the Noon games will be held on April 12, April 26, July 26 and August 2. For group opportunities or to book a hospitality space on one of these dates, email [email protected].
Additional promotional details, including images of giveaway items, will be released at a later date.
SeaWolves single-game tickets will be on sale, ONLINE ONLY, beginning Monday, February 6 at 10 a.m. Regular box office hours will begin on Saturday, March 18 at 10 a.m. For ticket packages and hospitality, contact the SeaWolves at 814-456-1300.