SeaWolves Draw Ten Walks in Decisive Win Over Somerset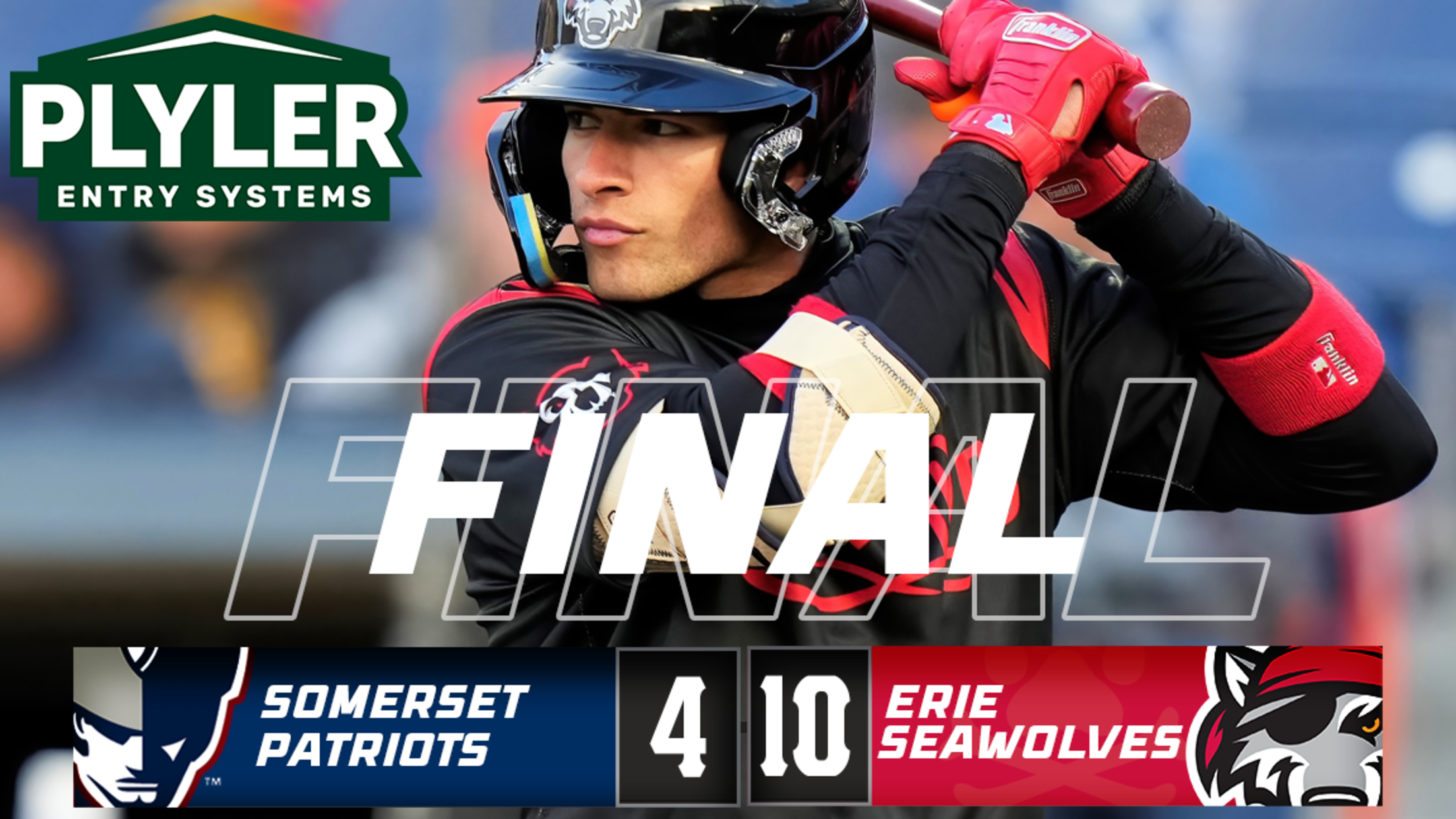 (Mike Godlewski/MiLB.com)
Erie took advantage of ten Somerset walks in their third win in four tries in this series, taking down the Patriots 10-4. The SeaWolves plated four runs in the second inning after Tyler Hardman's throwing error on a potential double play grounder set up a chance for the Howlers. With
Erie took advantage of ten Somerset walks in their third win in four tries in this series, taking down the Patriots 10-4.
The SeaWolves plated four runs in the second inning after Tyler Hardman's throwing error on a potential double play grounder set up a chance for the Howlers. With two out and the bases loaded, Luis Santana drew the third walk of the inning to start the scoring. Trei Cruz followed with a three-run double off the left-field wall to give Erie a 4-0 lead against Patriots starter Gray Fenter.
Somerset got a run back against Erie starter Keider Montero in the top of the third inning. After the first too batters reached, Jasson Dominguez singled home a run. Montero worked around further damage, retiring Austin Wells, Everson Pereira, and Tyler Hardman in order.
Pereira's solo home run in the fifth got Somerset within two runs. It was the closest they would get the score. Montero (2-1) earned his second Double-A win, allowing two runs on four hits with four walks and three strikeouts.
Erie got that run right back in the bottom of the fifth. Dillon Dingler's infield single, which shortstop Trey Sweeney cut off with a dive in shallow center field, scored Wenceel Perez from second base with two out.
Gage Workman produced Erie's sixth run when he led off the sixth with a walk, stole both second and third base, and scored on a wild pitch by left-hander Lisandro Santos.
After Somerset converted two leadoff walks issued by Jake Higginbotham into a run on Hardman's RBI single, Erie put the game away for good in the bottom half with four more runs. After Colt Keith's infield single started the frame, Santos walked four consecutive one-out batters including run-scoring walks by Andrew Navigato and Workman. Ben Malgeri hit a potential double play grounder, but second baseman Max Burt threw away the return throw to score two more.
Angel De Jesus allowed a ninth inning run on Hardman's second RBI hit but finished off the win with two strong innings of relief. Fenter (2-2) took the loss for Somerset.
Erie will try to make it four out of five to begin the series at 6:35 p.m. on Saturday. Ty Madden pitches for Erie with Blane Abeyta tossing for Somerset.