SeaWolves Hold Off Late Charge, Win Fourth Straight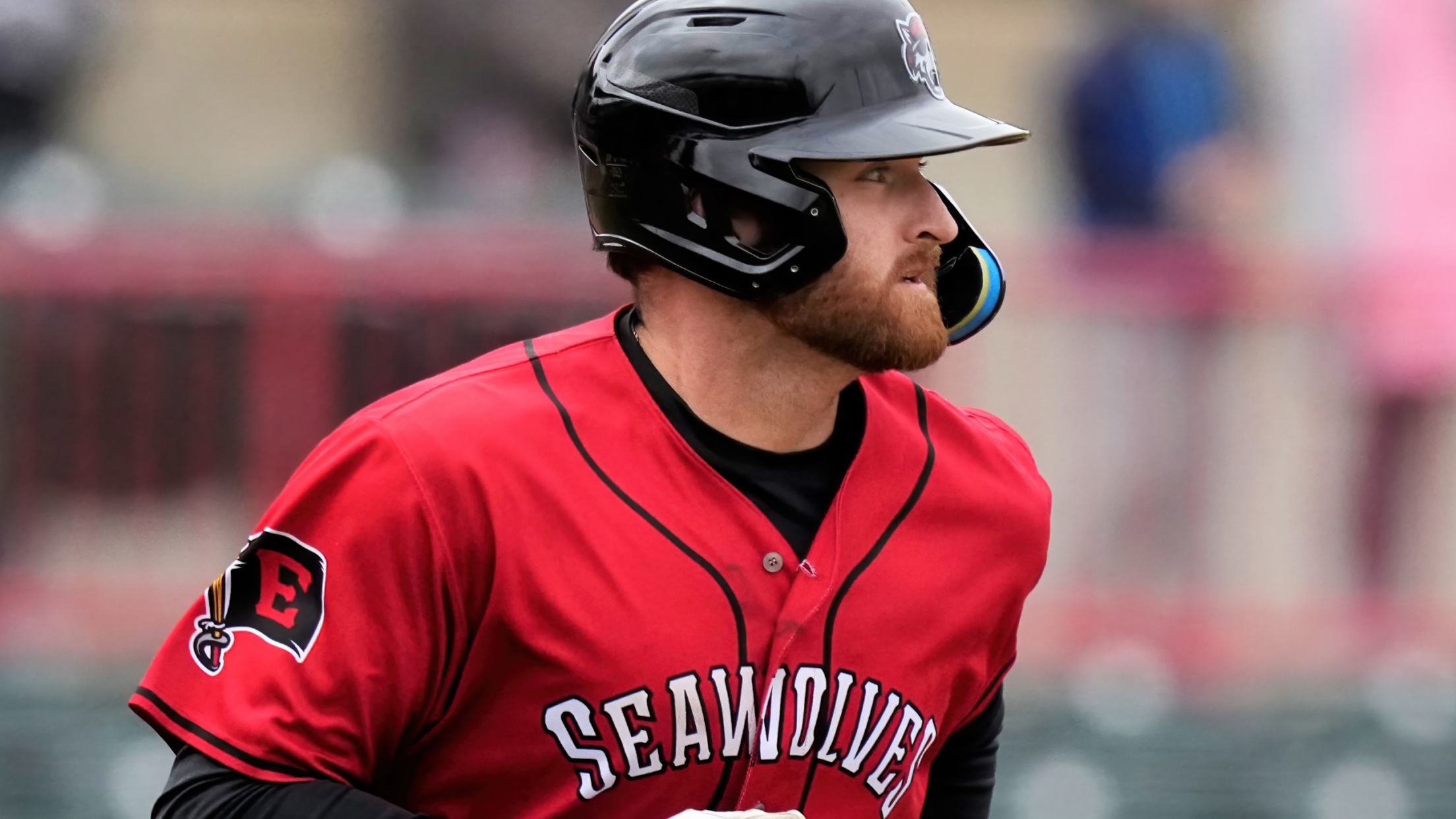 (Mike Godlewski Photography)
The SeaWolves held off a late charge to beat the Binghamton Rumble Ponies, 7-5, on Thursday night at Mirabito Stadium. The win was Erie's fourth straight and put the team at a season-high four games above .500. The SeaWolves jumped ahead in the top of the first inning against Ponies
The SeaWolves held off a late charge to beat the Binghamton Rumble Ponies, 7-5, on Thursday night at Mirabito Stadium. The win was Erie's fourth straight and put the team at a season-high four games above .500.
The SeaWolves jumped ahead in the top of the first inning against Ponies starter Alex Valverde. Kerry Carpenter led off the game and singled to center on the first pitch of the at bat. Dillon Dingler sent a soft ground ball to the second baseman and on a throwing error on an attempted double play, Dingler reached safely and advanced to second. Gage Workman doubled home Dingler for a 1-0 lead. Dane Myers singled home Workman with two outs for a two-run lead.
Valverde would go on to face the minimum over the next three innings, however, Erie extended the lead in the fifth to 4-0. Valverde hit Luis Carpio with one out and with two outs, Dingler belted a two-run home run to left. The home run for Dingler was his third of the season.
The Rumble Ponies cut into the lead in the home half of the fifth against Erie starter Garrett Hill. Johneshwy Fargas led off with a single. Matt Winaker and Francisco Alvarez each walked with one out, loading the bases for Brett Baty. Baty cleared the bases with a double to make it a one-run game.
Erie went back ahead by three runs against Binghamton reliever Yeizo Campos in the sixth. A pair of walks to Parker Meadows and Eric De La Rosa set the table for Quincy Nieporte who blasted a three-run home run for a 7-3 lead. The home run for Nieporte was his fourth.
Binghamton again closed the gap in the sixth against Erie reliever Nick Kuzia. Luke Ritter and Fargas each connected on a solo home run in the frame to make it a 7-5 game.
Kuzia battled back in the seventh and worked around runners on the corners with one out to keep the SeaWolves ahead.
Erie then turned to Yaya Chentouf for the final two innings. In the eighth, the Ponies loaded the bases with one out. Chentouf struck out Winaker and induced a flyout from Alvarez to keep Binghamton off the scoreboard.
In the ninth, Chentouf struck out the first two batters of the frame before giving up a two-out single to Ritter, bringing the tying run to the plate. He struck out Hayden Senger to end the game, earning his fourth save in as many chances.
Hill (1-0) earned his first win of the season allowing three runs on five hits with two walks and four strikeouts in five innings.
Valverde (0-1) took the loss allowing four runs on five hits with a walk and eight strikeouts in five innings.